Download your letter for Santa!
At Muchosol we are family fans, we focus on family tourism and work to make travelling with children something comfortable and fun. We always think of the little ones, so this also means during the holidays. Thinking about them, we wanted to design a downloadable letter for Santa Claus, with very lively colours and a lot of lines to ask for many toys (hihi).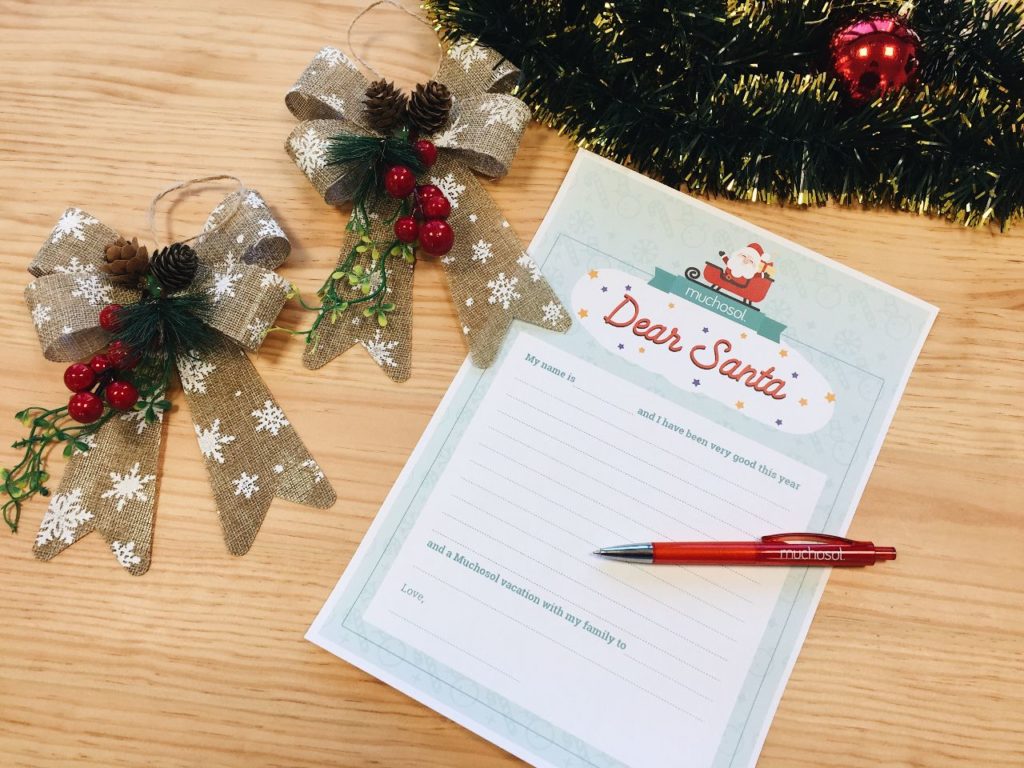 Enjoying Christmas as a family is one of the most beautiful things we can experience, and at Muchosol we love to take part in that. We would be very happy to send you this letter so your children can write the most beautiful note to Santa Claus!
We are hoping that you liked our idea and you all have a wonderful Christmas together.
XOXO – the Muchosol team ♥