Among the best ideas for spending time with the family is visiting a museum. Indeed, it is an opportunity to awake the curiosity and the imagination of children. However, it can happen that after a few minutes, your little one starts to get bored and drag his feet. However, don't get desperate because it's logic that a child can't focus for that long and the walking distances only add to that attitude. Fortunately, Muchosol today suggests some recommendations for visiting museums with children to make your visit a pleasant moment for each family member.
Recommendations for visiting museums with children
Before the visit
1) Prepare your children for the idea of going to the museum
A few days before the visit, you can already begin to arouse your children's interest. Tell them about the exciting things they will see. It would be better if you go to a museum that's entertaining for your kids. For example,  a wax museum or a natural history museum usually works best for the little ones.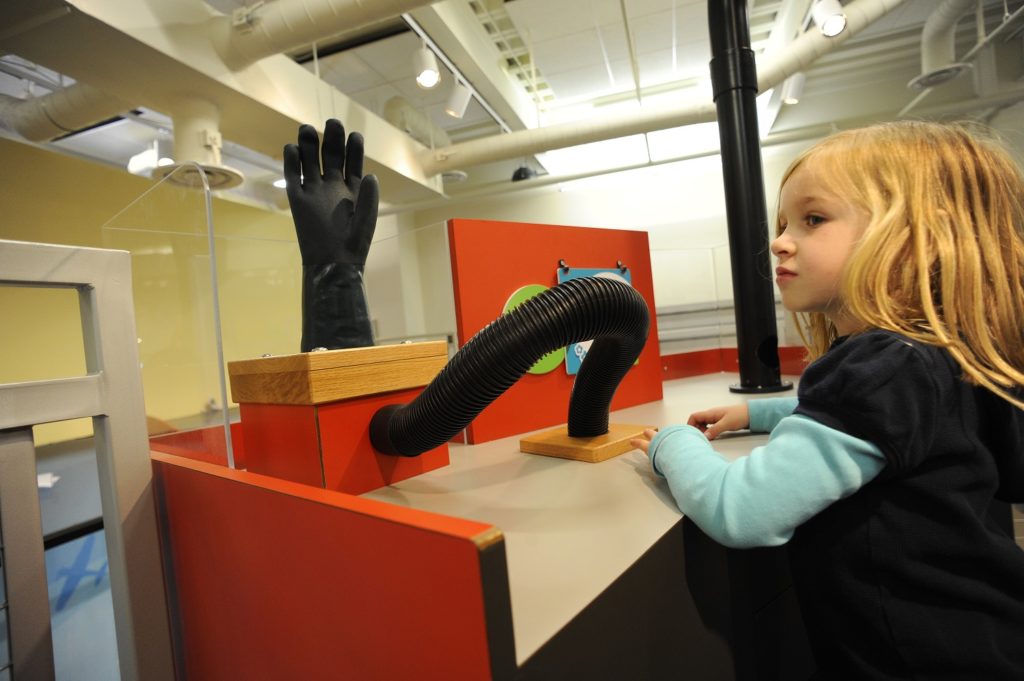 2) Anticipate the purchase of tickets
To better prepare your visit, you can also buy online tickets in advance (to avoid the queues) and inquire information in advance to find out if there are fun sections or sections especially dedicated for the children.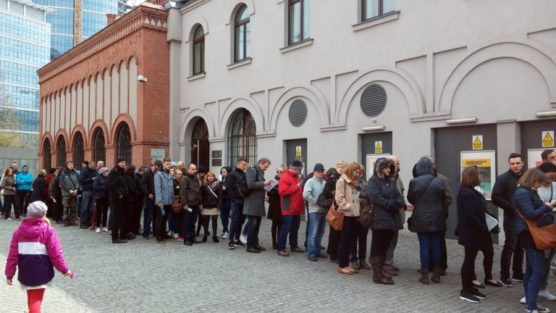 3) Make sure everyone is ready
Make sure that everyone has been able to go to the toilet before the visit, and that everyone has eaten beforehand. In addition, everyone should rest well enough so they can cope up with the walking tour.
4) Carry some essentials
Despite all your precautions, after a lot of hours of walking is normal that the little ones will start feeling hungry or thirsty. Therefore, we recommend bringing a small snack and a bottle of water. Nonetheless, it's possible that in some museums are banned the consumption of food in certain sections.
However, outside the exhibition venues, there are usually available areas in the museum where you can eat quietly. Moreover, a little snack break will allow you to recharge the batteries and get ready to explore the rest of the museum.
During the visit
5) Remember some rules
It is important to remind your children to behave appropriately in the museum. You should teach them from a little age that running or talking too loud in public places isn't allowed, especially in a museum, so that it doesn't disturb the other visitors. Also, explain to them that no one is allowed to touch the works because they are the result of long work and they represent the past.
Remember: We only observe with the eyes!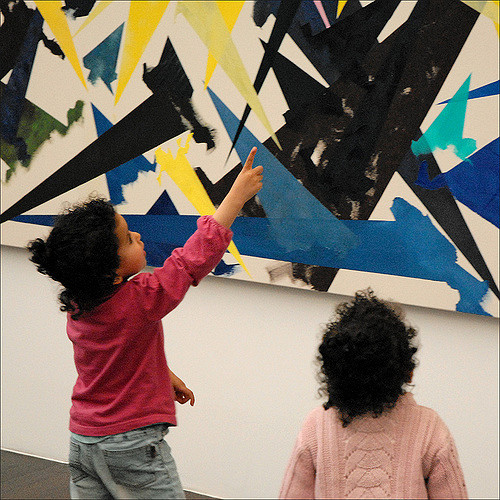 6) Take your time and appreciate the time with your children
No need to rush the things through and try to see the entire museum room by room. On the other hand, if your little ones want to linger on a particular painting or exhibition, accompany them.
Let their thoughts wander and ask them about their opinion of the painting or the exhibition. The children thoughts never fail to surprise us and they will even make you laugh. But you should know that their minds are yet clear and very creative, more than what you expect.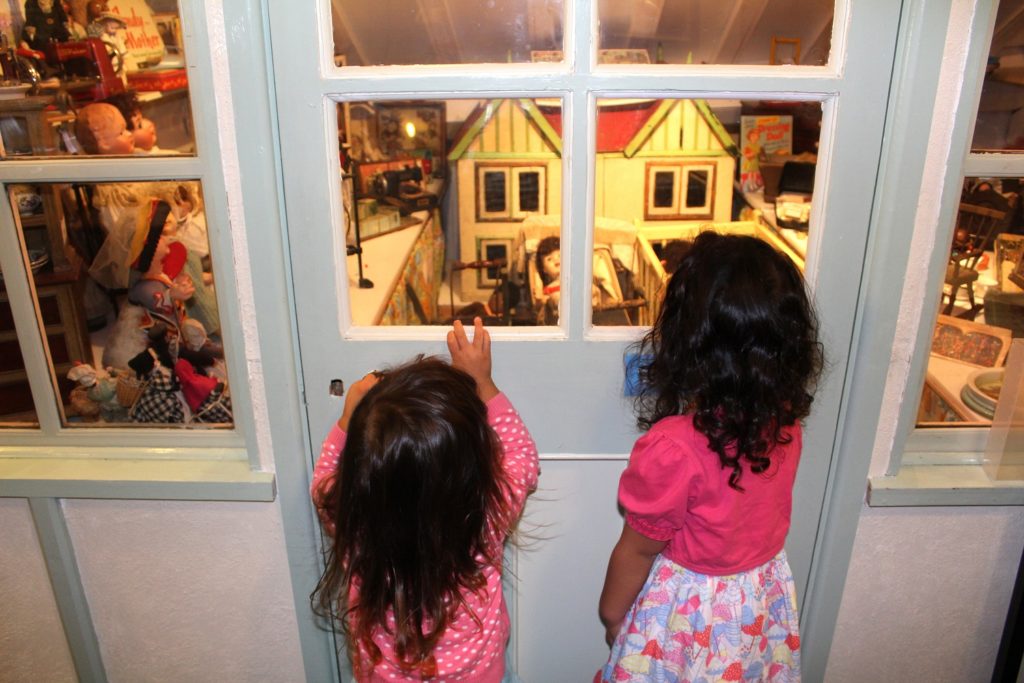 7) In case of little sorrow
If despite all your efforts, your little ones start to get upset or tired, take them on a side to calm them down without disturbing other visitors.
In the end, if your toddlers don't want to return to the museum, it's better to leave it even without having seen everything. Indeed, leaving at the right time before everyone gets upset is way better than leaving with bad feelings. That will ensure that next time when going to a museum no one relates it to bad memories. In addition, be aware that some major museums also offer annual passes that can shorten a visit and come back another day without having to pay a ticket.
8) Bring a souvenir
There are usually souvenir shops in most, if not in every museum. If your child enjoyed the visit, why not to memorize the good time you had by bringing home a small toy or souvenir? Furthermore, it will also be a way to reward your little one for his patience and curiosity.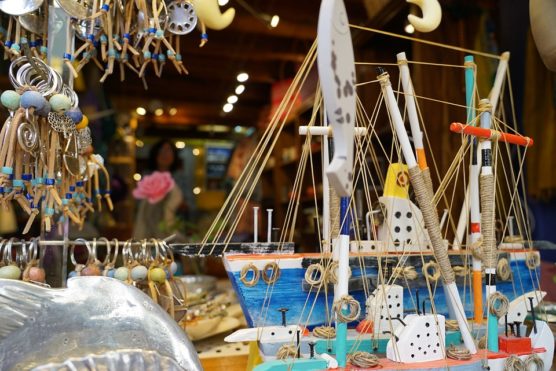 After the visit
9) Talk about your day
On the way back, it's always nice to talk about your day and see what is your children's opinion. Ask them, what did they like the most, which work did they prefer?  The important thing is that your kids share his thoughts with you.
10) Plan together a future visit
Depending on your children's feedback, you will get to know which things interested them the most, and you can choose better the next museum and even plan your next visit together.
So here are all our recommendations for visiting museums with children! Feel free to tell us your experiences. ? Finally, if you do not know where to go on your next family trip, here are 6 destinations that will please children.  After seeing the recommendations for visiting museums with children, also discover how to travel by train with your toddlers!