Are you going to Peniscola for your holidays? Do you want to make the most of your stay and experience the local gastronomy? So this article is for you: here is our selection of the 5 best restaurants in Peniscola. Enjoy your meal! ?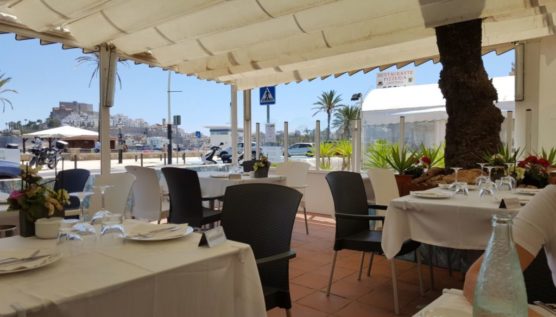 The best restaurants in Peniscola
Sebastián in Perla Blanca
We start our trip to Peniscola by visiting Sebastián in Perla Blanca. The Sebastián in Perla Blanca is probably the restaurant with the best views of Peniscola and the Mediterranean Sea. The setting is exceptional, it has an excellent value for money and the staff has attention to the details. The menu offers international cuisine, with fresh, well-prepared and quality ingredients. In short, all that is expected of a good restaurant!
From the menu, visitors should try the chicken liver, salmon pasta, Thai chicken curry, steak, fresh fish, etc. As for the meats from Argentina, the opinions are unanimous: they are excellent.
The menu costs €17/person for lunch and €23/person for dinner.
? Urb. Perla Blanca, Las Atalayas, Noruega Ave, 19

☎ +34 964 48 91 88

? From Wednesday to Sunday, 1 pm – 2:30 pm, Friday to Saturday, 8 pm -9:00 pm (for reservations)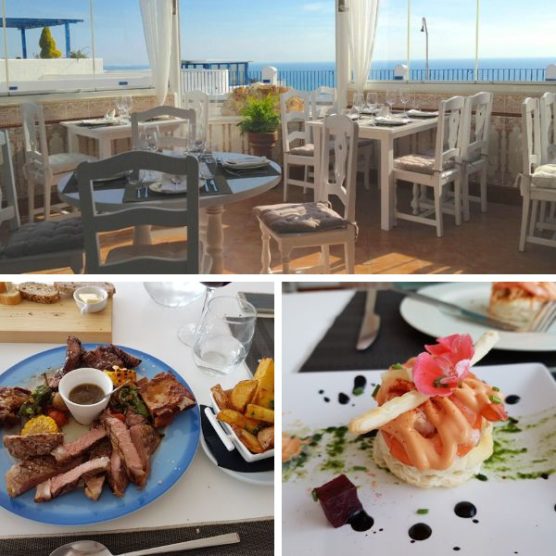 El Peñon
For those who are looking for local cuisine more than international, you must make a stop at one of the most traditional restaurants in Peniscola –  Peñon. This hotel-restaurant offers seafood dishes typical of the region and of very good quality. It is also in the historic center of the city, right next to the famous Castle of Papa Luna. If you stroll around the old town of Peniscola, you know where to eat ?.
The restaurant has built its menu around three great specialties: rice dishes (of course, we think of the paella), seafood dishes ("Cazuelas Marineras") and fresh fish (sea bream, sea bass and turbot fillet in particular). The service is pleasant and the dishes are refined and composed of fresh products.
It will cost around €25/person to discover the excellent gastronomy of the Autonomous Community of Valencia while in Peniscola. 
? Calle Santos Mártires, 22

☎ +34 964 48 07 16

? 1pm to 3:00pm / 7:30 pm to 10:00 pm every day
Restaurante Tio Pepe
We revolve around the Valencian gastronomy with the Tio Pepe restaurant, a hotel-restaurant 100m away from the beach known for its seafood dishes. It's an excellent restaurant for gourmets who would like to discover the subtlety of the local gastronomy: the dishes are finely presented, and cooked with fresh and quality products. Starter, main course, dessert: the menu is filled with local specialties, which will show you the abundance of the Valencian cuisine.
As an appetizer, you can opt for shrimp and hake croquettes, for example. Scampi, mussels and Iberian ham are also very good choices. For the main course, we recommend the black rice dish (Arroz Negro) to change a little bit from the traditional but still very good "paella Valenciana". The black rice dish is served with shrimps, squid, and clams: all simply delicious! Meat lovers can choose between steaks and beef fillets. Sole and monkfish fillets are also available. Finally, if you are looking for an original dessert, you can try the pumpkin custard.
It costs around €25-30 per person to eat at Tio Pepe.
? Avenida España, 32

☎ +34 964 48 06 40

? 1pm to 3:30pm / 8:00 pm to 10:30 pm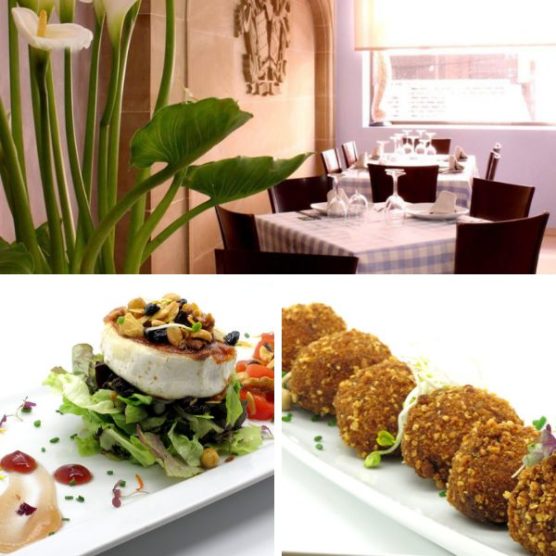 Casa Jaime
Casa Jaime is a flagship restaurant in Peniscola, which could not be missing from our list. Located by the beach, this is the restaurant of chef Jaime Sanz, who is born in Peniscola and took part in by several TV shows.
The restaurant stands out thanks to the quality of its rice dishes (Arroz Calabuch, Arroz Columbretes, Arroz de Galera, Arroz de Jordi, Arroz de la Abuela, Arroz with Bogavante del Mediterraneo etc.), which enjoys the designation of "Arroz de Valencia" origin. These are hearty dishes and very well prepared, which will appeal to young and old tastes. On the menu, you'll also find tuna tataki, emberfish, langoustines, baked fish and beef tenderloin. A small bonus for the foodies: end your meal with a piece of apple pie cooked in the old fashioned way. ?
Costs around €20/person to fully enjoy these specialties.
? Avinguda del Papa Luna, 5

☎ +34 964 48 00 30

? 1:00 pm to 3:30 pm / 8:00 pm to 10:30 pm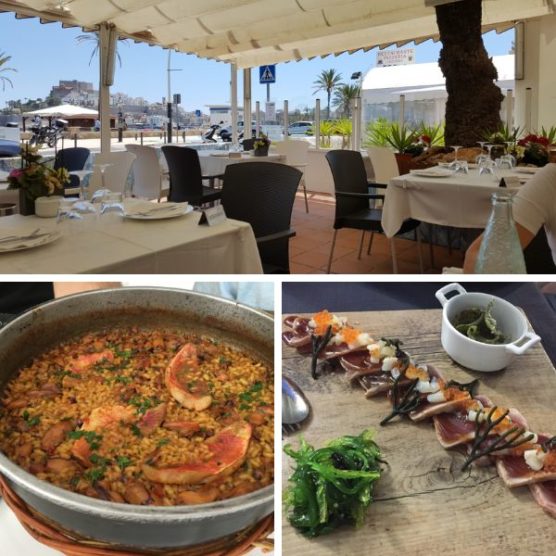 The island of Mallorca is amazing, so does our accommodations! 
Frescura
We finish our selection of the best restaurants in Peniscola with La Frescura, a small restaurant on the beach with a nice terrace. The restaurant is aptly named: the pleasant service (as opposed to the hustle and bustle of the historic center) and the quality of the local products will add a touch of freshness to your holiday. Moreover, it is probably the best quality/price ratio of our selection.
You will also find all the traditional dishes from the region (paellas, seafood dishes, lobsters, octopus, clams, etc.), on top of that, the dishes are adapted to vegetarians and vegans. Everyone will find something!
It costs around €15 to eat a good paella by the sea.
? Avenida Papa Luna 22

☎ +34 964 91 46 14

? 12:30 am -4:00 pm / 1:30 pm -01:00 am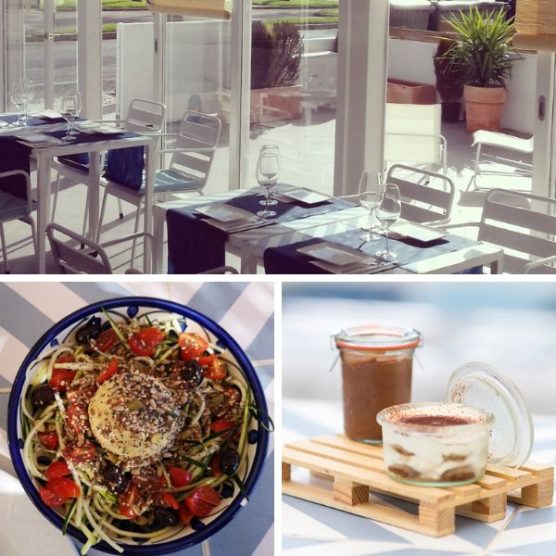 That's our top 5 of the best restaurants in Peniscola. If you stop in one of these restaurants, don't hesitate to send us your feedback! If you plan to visit Valencia during your stay, we've also made a selection of the best restaurants in Valencia. To not miss the most beautiful places in Peniscola, you can also read our article about the most beautiful spots in the city.