Are you planning an Easter getaway with your children?
Easter is the greatest time for a break before the summer vacation,  in order to get some early sunshine by the coastline and disconnect from your daily routine. Particularly  for families, as the school break is long and the temperatures start rising. You can make your children entertained while broadening their knowledge discovering other cultures. Besides, another good thing is that prices are lower than on peak season. Browse our below suggestions of the best destinations and accommodations to go over Easter holidays with kids: 
Sunny Majorca for your Easter holidays with kids
Majorca in April is a pleasure, with its mild temperatures that reach mid-teens and the less amount of tourists, makes it the ideal time of the year to hire a villa or apartment  for your Easter holidays with kids, you will also take advantages of the off-peak season prices. Majorca is full of beaches and coves with crystal clear waters, where you can get the first rays of sunshine, and if you and your kids are into hiking through the nature, this season is the best to explore the forests and mountains paths of Majorca as well. You will also be delighted by the buzzing bars and restaurants and the long promenades to stretch your legs after a meal.  Additionally, you will be able to experience how the locals celebrate The Holy Week throughout the whole island.
To make your rental home search easier, we want to recommend this fully equipped villa near the beach that can host up to 10 people. We guarantee you a wonderful Easter holiday with your kids!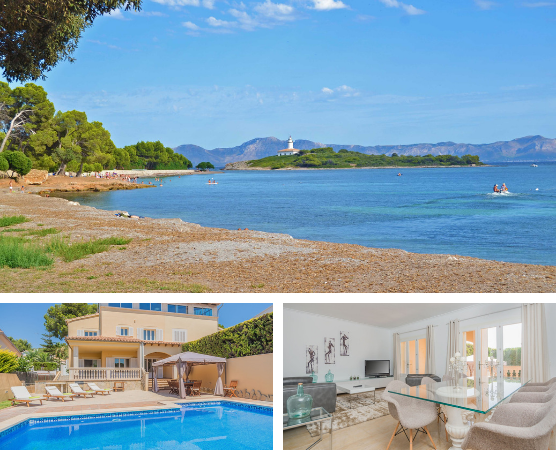 Luxury for less in Algarve
In Portugal, the region of Algarve is a good bet for Easter holidays with kids, because of its reliable weather in April. You will get temperatures of around 19ºC and eight hours of sunshine per day. In other words, a paradise where it is never cold. During April and May almond and orange trees blossom and embellish the nature of this region. So despite the stunning coastline, with one beach more beautiful than other,  you can also discover historic villages and its hills covered with flowers.
Renting one of our comfortable villas will be the icing on the cake for your Easter escape. This particular one in Albufeira is one of our recommended villas for this destination, which has 4 rooms, located in a quiet and very pleasant residential area, it is fully equipped to help you to enjoy your time with comfort. The outside will provide you good moments with your family or friends, whether it's just relaxing, eating or reading a good book.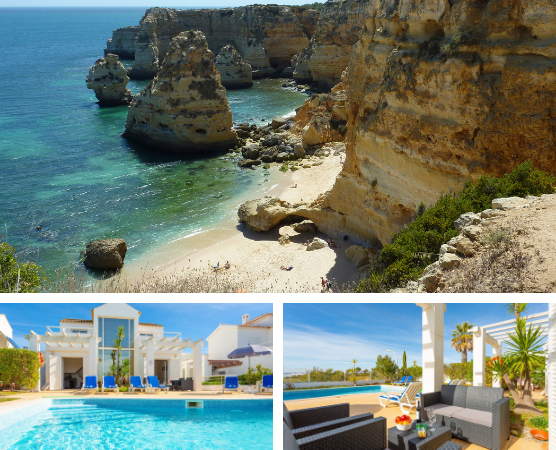 But the list of villas and apartments in Algarve does not end here, so if this is not your villa, find out more here. 
Live The Tuscany in Easter
If you are looking for fun and a bit of Italian cultural immersion with your family, Tuscany is definitely a good choice.You will not have problem keeping their boredom at bay, as there are plenty of things to discover, from the experience of standing below Renaissance palaces to impressive monuments and Romanesque churches. However, if you are a thrill-seeker, how about to rent a bike and explore the vineyards and villages, how about exploring the Tuscan countryside on foot on a day hike and prepare a picnic in the fields? or how about to give a try and learn with your kids how to make some ice-cream or any of the tuscany recipes. 
Besides, if you drive towards the Ligurian sea coastline along the western edge, you will discover beautiful beaches and sailor´s towns, such as: Castiglione della Pescaia, Marina di Grosseto, Portoferraio, and Bibbona are just few of the many beach-towns.
Find our selection of homes in Tuscany and make your stay even more special!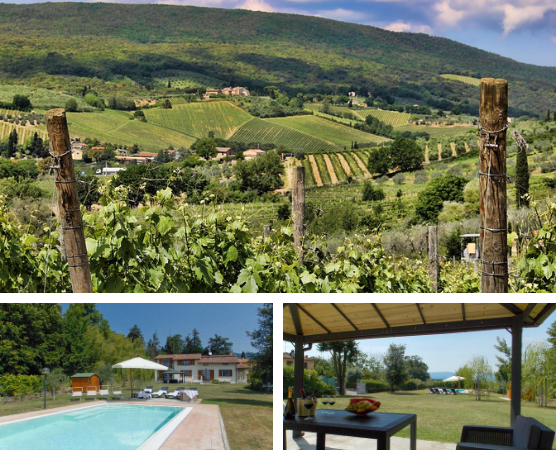 Does a Benissa stay appeal?
Easter is also a good time to visit Costa Blanca " White Coast", a coastline in the south-east of Spain,  that stretches from Denia in the north to Pilar de la Horadada in the South.
If you feel like relaxing between the sea and the mountains, Benissa is the destination for you: a charming medieval village that will take you through its history from the middle ages to the present day. You and your family can get a respite with nature by hiking along the different routes that are easily accessible for families. Besides, you will enjoy the amazing 4 kilometres of coastline with transparent waters. Here we recommend you here the top  5 beaches of the Costa Blanca.
We have picked up the following villa for your holidays,  a villa perfect for families of 4. This homely villa is fully- equiped and overlooks the sea and the mountain. But  if this one does not suit you, in the following link we recommend you few more rental homes along Costa Blanca for your Easter holidays with kids.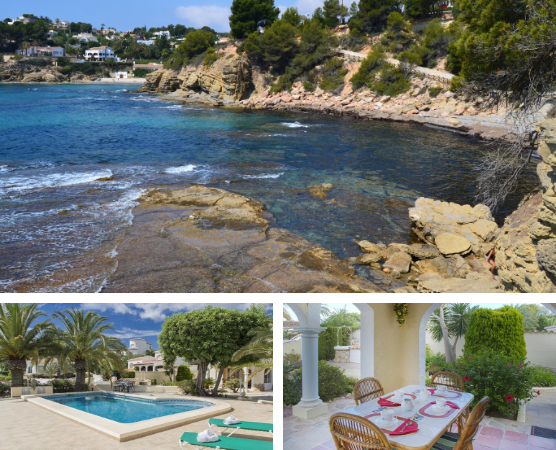 Great days out in Roses
Roses (or Rosas in Spanish) is also a great beat for your Easter break.  Roses´coastline is home of plenty of gorgeous beaches and coves that you can discover, tourist and locals alike get to enjoy fantastic sunsets across the Gulf of Roses. This town has plenty to offer to families for an enjoyable stay, but it's also a good base to explore many parts of the province of Girona.
This home for 6 people is a great way for families and groups of friends to enjoy Roses. Muchosol has a great collection of coastal and countryside villas with private pools, out of all of them, we recommend you specially this one that is within a short walk of the beach, shops and cafes in quiet area.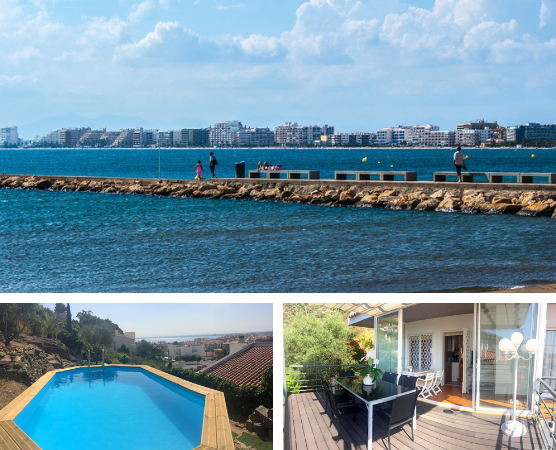 Or if you want to spend your Easter holidays with kids exploring one of Europe´s great cities, between our favourite destination include:
Lisbon is a great destination for families who are seeking a child-friendly city break location. Lisbon is very welcoming and the  city boasts numerous places and activities suitable for children of all ages, such as a modern zoo and oceanarium, colourful trams and a series of entertaining museums.
Another very family- friendly destination is Valencia. This city has a lot to offer to families, your trip with kids to this amazing city will be successful and above all, enjoyable. There are lots of  attractions that will make your children not to forget this city, you should not miss out places such as, Valencia´s Bioparc, various parks for children (the favourite one is Gulliver park), interactive museums, and the long and beautiful sandy beach where your children can play while you relax by the shores of the Mediterranean sea.