Between the breakfast and the lunch, there is a brunch, a generous combination of both. Sweet or salty, all flavors are allowed, moreover, it's a good time to get together with your friends. If you are in the capital, as you may already know the city is full of cafes and restaurants that serve some delicious and varied options to choose from. However, we are here to provide you the top 7 brunch places in Madrid, are you ready for it?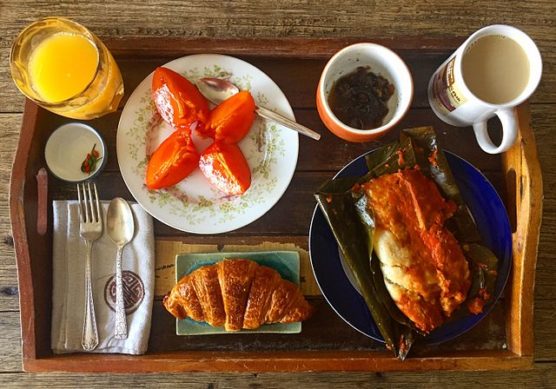 Join us to find out the best 7 brunch places in Madrid
Bendita Locura is an elegant "gastro bar" and café in the district of Salamanca. The decoration is unique and charming, perfect to have a rest. There is even a small reading corner for visitors to enjoy a rainy afternoon. Here, they also serve breakfasts, meals, afterworks. The dishes offered are all homemade with an abundant choice. Waffles, quiches, milkshakes, they've got everything
❧ Don't miss the house specialty: the eggs Benedict with salmon.
❧ Price: €19 – the big brunch (3 courses + coffee + smoothie), € 14 –  the normal (2 courses + coffee).
❧ Brunch schedule: From Monday to Friday from 11:30 a.m. to 2:00 p.m.; Saturday and Sunday – 11:30 a.m. – 3:00 p.m.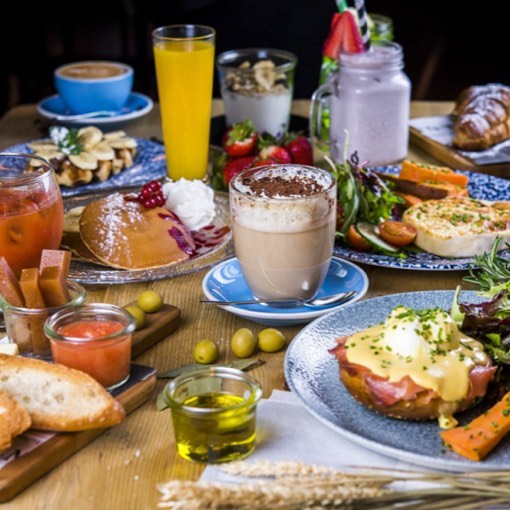 OJALÁ RESTAURANT
Do you want to brunch on the beach, even when you are in Madrid? It's almost possible thanks to the Ojalá Restaurant, an exotic part of the city where you will find a sandy corner covering the ground which will immediately transport you back to those nice summer moments.
In Ojalá Restaurant, you can order a wide variety of 8 different brunch menus, including homemade cakes, vegan food, smoothies and many tasty options.
❧ Price: starting from € 9.
❧ Brunch hours: Monday to Sunday, from 10:00 a.m. to 8:00 p.m.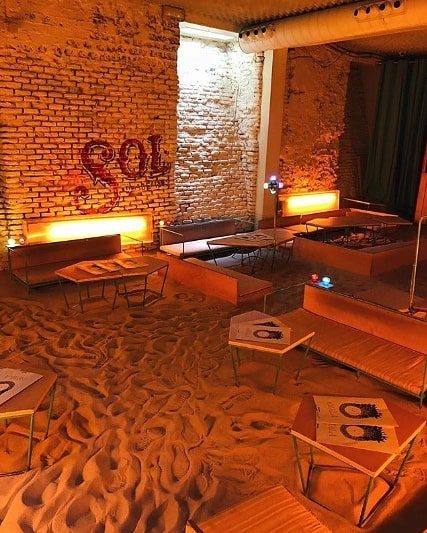 PONCELET CHEESE BAR
If you are a cheese lover, the Poncelet Cheese Bar is the perfect place for your brunch. You will find about 150 varieties of cheese from more than a dozen different countries. This assorted brunch includes excellent cheese tapas (cheesecakes, brie omelet, Manchego cheese pizza etc.). But, if cheese is not your cup of tea, don't worry about it, the Poncelet Cheese Bar also offers many sweet, tasty dishes without a trace of cheese.
❧ Price: € 28.95.
❧ Brunch serving times: Sunday from 12:00 p.m. to 04:00 p.m.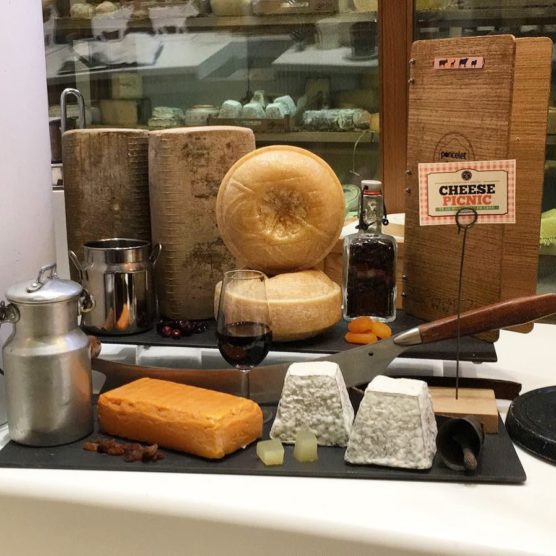 PROPAGANDA 12
Propaganda 12 is waiting for you every Sunday. The place is elegant and chic, and the brunch is very complete. You can order, among other things, cold or hot drinks, sweet and savory recipes such as eggs Benedict and tapas with Burrata cheese. Despite the above mentioned, there is a quality champagne that varies each week. Propaganda 12, is the perfect place for a gourmet brunch.
❧ Price: €25
❧ Brunch hours: Sundays from 12:30 a.m. to 4:30 p.m.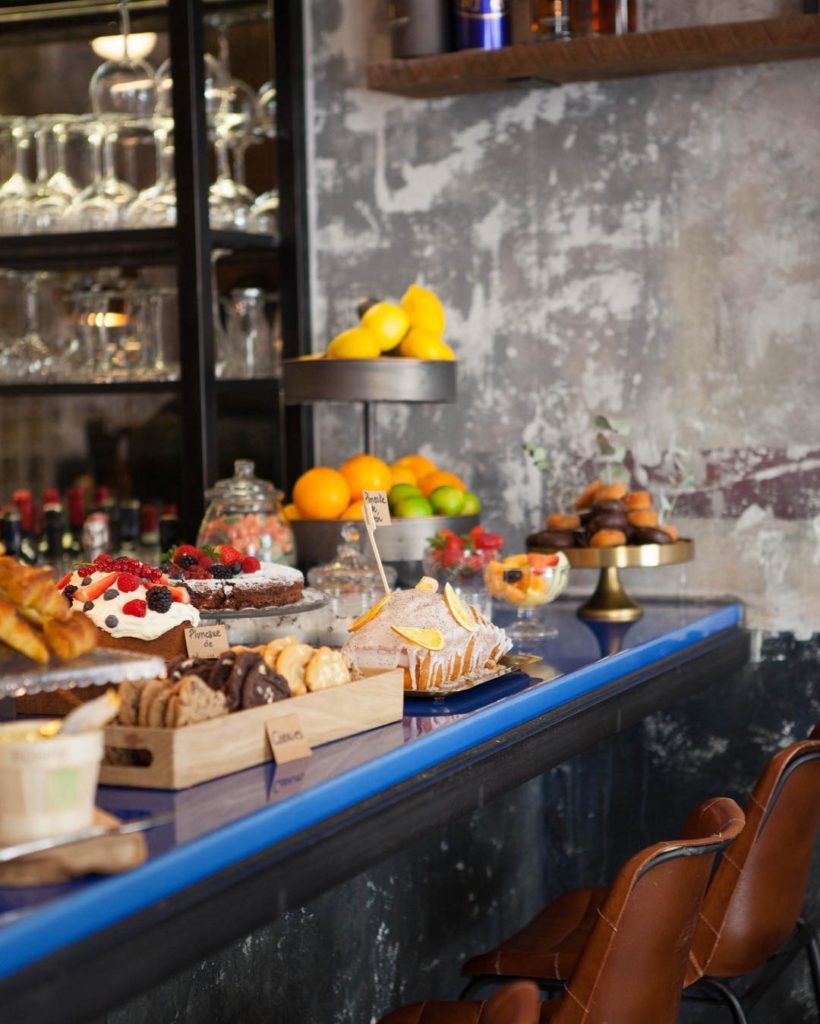 THE ARCHIBAR
As its name suggests, the Arquibar was previously occupied by an architecture studio. Therefore, once you enter you will come across with a design building and a charming decoration. The place is perfect for students or workers who want to grab a bite while working on their projects. The quiet environment makes work easier, but it's also good to switch off for a while. Enjoy a brunch of homemade cakes, fresh fruits and a variety of tapas.
What to try? – give it a shot the cocktails and the house beer, believe us, you won't be disappointed.
❧ Price: € 18
❧ Hours: Saturday and Sunday from 12 a.m. to 2 p.m.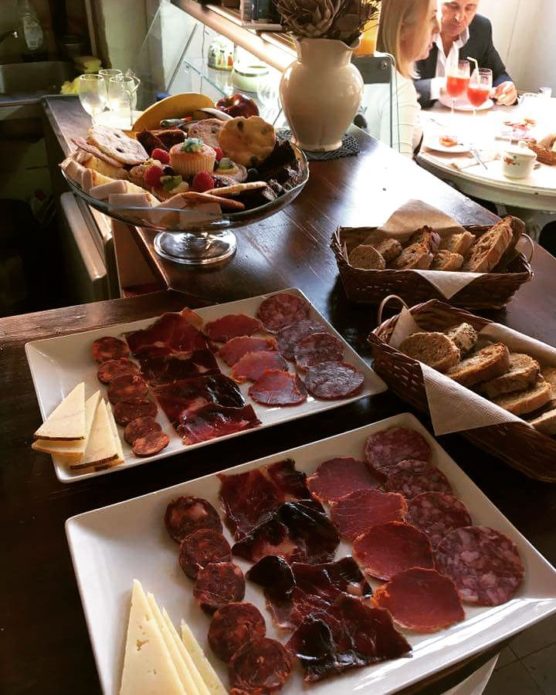 THE TOAST CAFÉ
It's a small, quiet and discreet establishment, ideal to escape from the hustle and bustle of the capital. The gourmet oasis of flavors in the heart of Madrid will delight your senses. You will see many vintage references and will be able to taste a brunch inspired by the American cuisine: with varied toasts, pancakes, eggs, omelets, rolls which go well with a good cup of coffee, natural fruit juice or a sweet cocktail. Let's face the fact,  The Toast Café will be your favourite one from now on.
❧ Price: you can have a menu for €15.90, which includes 2 courses + drink.
❧ Timetable: From Monday to Friday: from 9 a.m. to 1 p.m.; Saturday and Sunday: 11 a.m. – 5 p.m.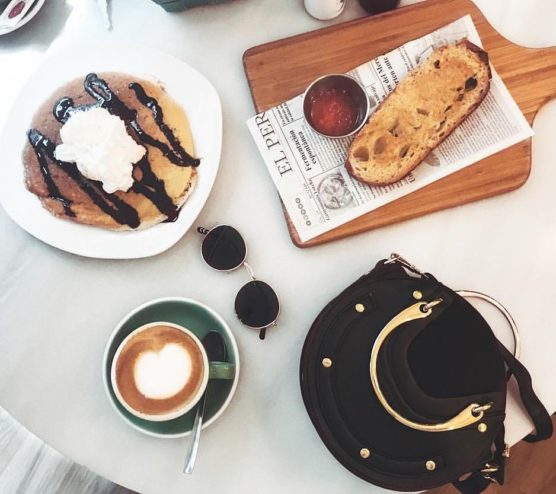 PIPA & CO
Pipa & co is a very cosy international restaurant with a nice terrace and a small courtyard, full of flowers. It's the perfect place to recharge and start the day off. The brunch menu allows many combinations of sweet and savory dishes, it even delights the most demanding foodies.
❧ Price: in the menu or € 20 for a menu (minimum 2 people)
❧ Hours: Saturday and Sunday from 11 a.m. to 2 p.m.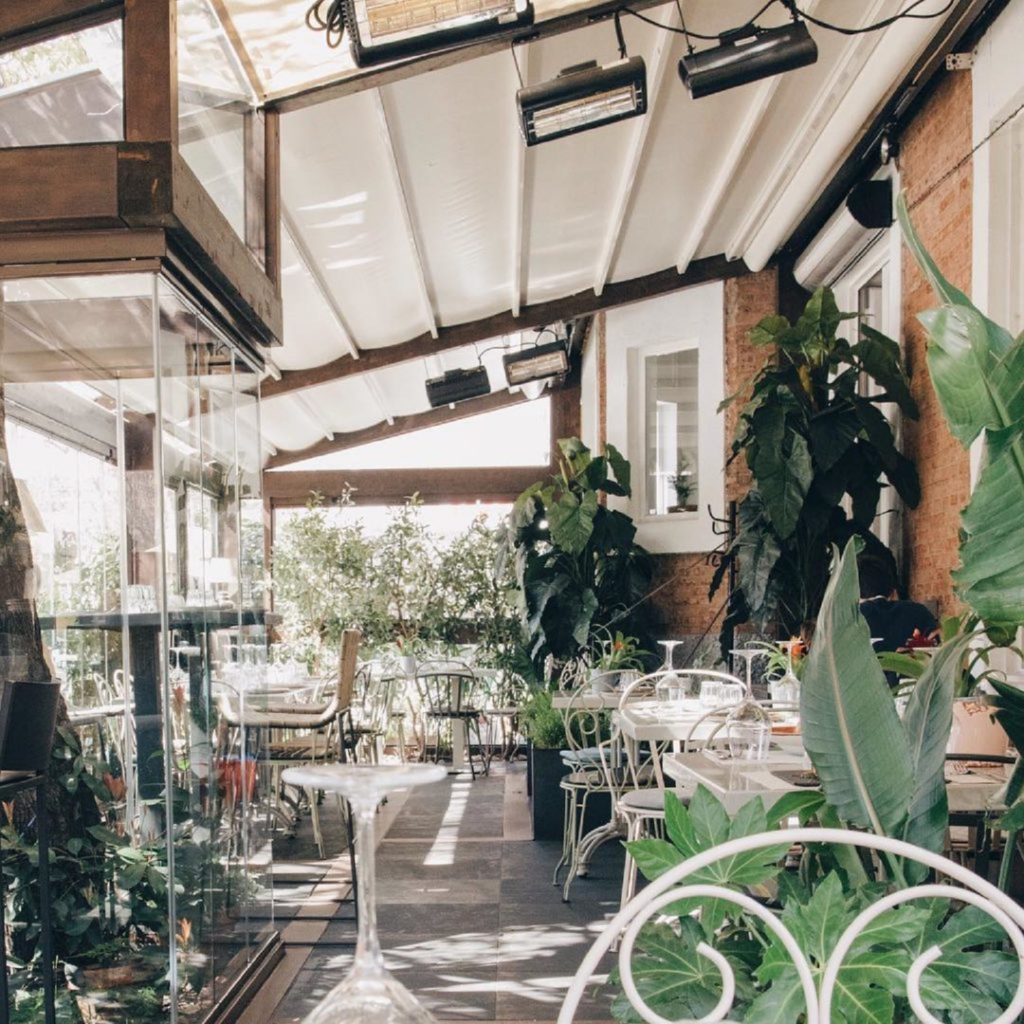 Let's eat! The capital of Spain offers a variety of brunch places to start freshly your mornings. Once you choose your favourite one and you are full of energy, discover the best food to have in Spain and what to do in Madrid!