Planning a trip among your friends can be sometimes tricky. When it comes to make decisions about the destination and things to do during a trip. So, in order to help you and keep everyone on the same page in your next group travel planning. We have chosen our 5 top destinations to travel with friends. You will certainly find that one that fits you best between you all. A relaxing and unforgettable holiday is guaranteed, so let the fun begin !
Find great accommodation deals on Muchosol
Our top 5 recommendations to travel with friends
Ibiza: the best place for party animals
Do you hardly miss a party? Then, Ibiza is the right choice for you. The island is famous worldwide for its nightlife and offers the most memorable parties in the most spectacular settings. As per the hotspots for partygoers, there is Ushuaïa at the Platja d´en Bossa, that has become the hub of the best parties in Ibiza and hosts the top DJs, such as: David Guetta, Calvin Harris, Martin Garrix … and the list could be endles.
Once you have enough of parties. Then, you can do many other activities. A visit to the neighboring island of Formentera, hiking to Es Vedrá´s viewpoint and delight yourself with amazing sunsets or we highly recommend you a visit to the hippie markets too. Even the downtown of Ibiza, is always worth visiting: its old town Dalt Vila, declared a UNSECO World Heritage Site. It thrills every visitor with its sights, narrow streets and sweet cafés. A holiday with friends in Ibiza is always a great success!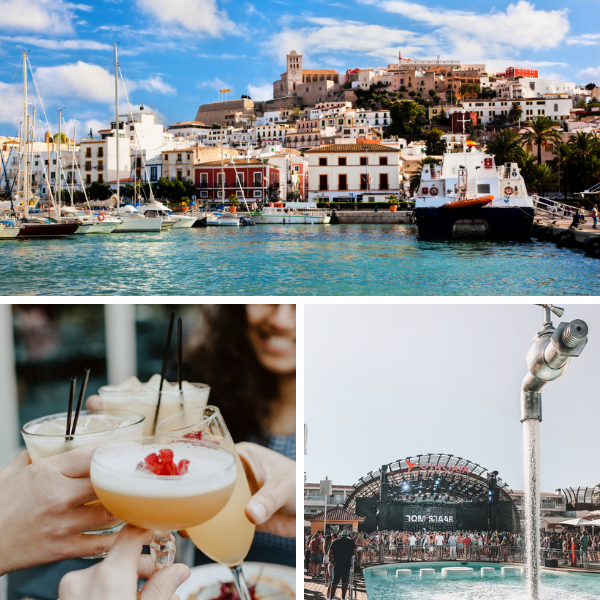 Find our wide range of villas and apartments in Ibiza!
For shopaholics: your destination is Paris
Paris is any girl´s dreams come true! Anyone who has ever been to Paris knows that for some reason Parisians are always dressing well and have an enviable outstanding sense of fashion. Therefore, it is not surprising that the metropolis is one of the world's most prestigious shopping destination. The Champs-Elysées, St-Germain-des-Prés or the Tuileries Districts and at Galarie Lafayette are fashion hubs. Here you can find some of the best shops to achieve any girl´s dream.
In Paris you will not only find brands like Chanel, Yves-Saint-Laurant and Givenchy, but you will also find cheaper brands. In addition, Paris also offers the best photo shootings spots to have nice memory too. And even if you do not want to spend any money, you and the rest, can enjoy window shopping together to find inspiration. Because Paris – whether for shopping or not, with a partner or on a holiday with girlfriends, it is always a great idea!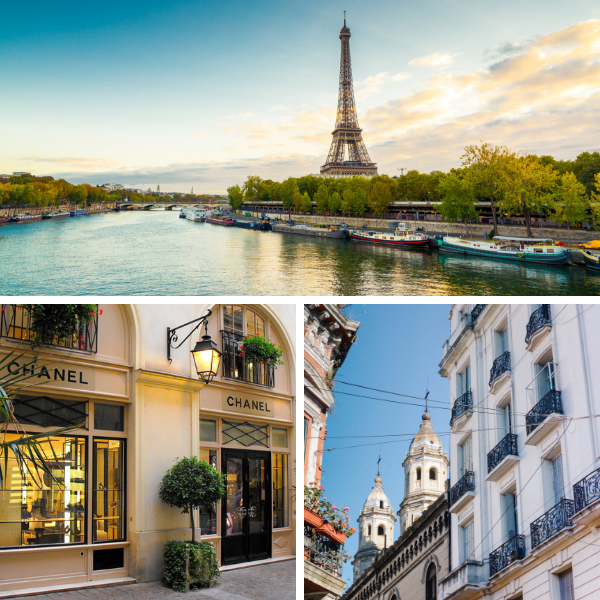 Find charming accommodations in Paris
If you are nature lovers: your destination is Ireland
If you girls, think of nature, beautiful scenery and wellness when you say "holiday". Then, Ireland is certainly a good choice for your holiday. So, preferably rent a car and make a road trip through one of the most beautiful countries in Europe. Here are just few of our favourite locations. The area around the Burren National Park, formed approximately 350 million years ago and has international geological and biodiversity significance. It is home to an unusually large number of different species of flora and fauna. Another well-known attraction is The Giant's Causeway: which is made up of thousands of stone pillars shaped by nature and is not just a UNSECO World Heritage Site. It is also a national nature reserve. Another UNESCO-listed attraction is Skellig Michael, a rugged island. It is home to a medieval monastery and was recently the filming location of the new Star Wars movies. Especially popular, and one of our highlights are the Cliffs of Moher, extended 120 meters in height.
And after you have explored these picture-book places. You should not miss a bit of wellness, be pampered in one of the wonderful spas that you find along the way!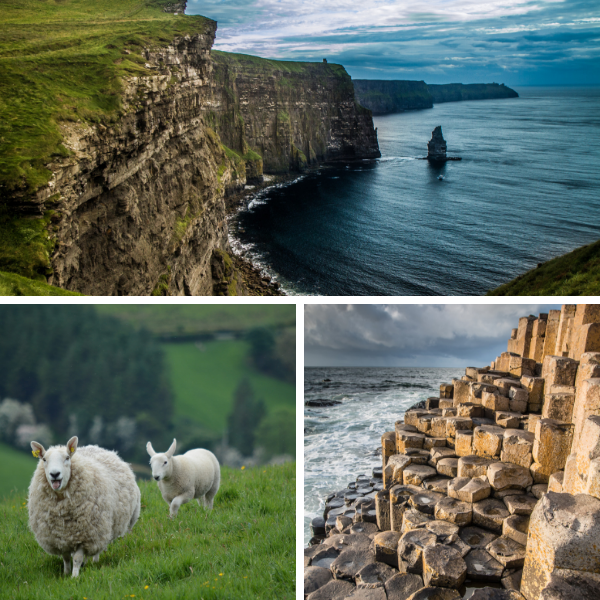 Find here your accommodation in Irland
For those interested in culture: Prague
One destination that is often underestimated is Prague. You will feel here as in an ancient fairy tale, but with very convenient and modern public transport. Here culture lovers will get their money's worth. Follow the footsteps of Franz Kafka and Amadeus Mozart in the Czech capital or learn about the art of the brewery. It has to be followed by a tasting of a Czech craft beer, the cheapest beer in the world!
Prague has a lot of history to offer: the city is architecturally well worth seeing and is one of the European cities whose Jewish quarter (Josefov) is still very well preserved. There, you can learn about the tragic and moving history of the Jews in Prague and visit six synagogues, the Jewish Town Hall, a Jewish cemetery among many other landmarks. Together with the rest of the gang, you can go for a walk beside Vltava river or going on a cruise is a nice plan too, and take a closer look at the Charles Bridge. In addition, you can also visit the Prague Castle to be immersed in the past, you will all love it!
And what would a holiday with friends be without delicious food?. Prague is especially known for its hearty and excellent food. That´s why you should visit the different charming restaurants and cafes in the city to get the delightful tastes of this beautiful city.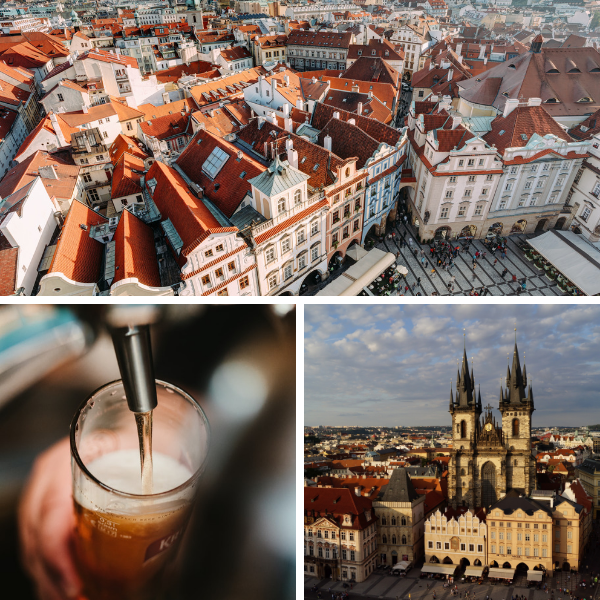 Look for the best accommodations in Prague
For sun addict girls: Costa del Sol
You just want to escape from the bad weather and relax on a sunny holiday destination with friends?. Then, Costa del Sol offers 300 sunny days a year for all you girls, if sunbathing is specially important?
On this beautiful coast, we can especially recommend the cities of Málaga and Marbella. Because here is not only the fantastic wheather, there are also plenty of activities to do: While you can visit Málaga´s historical monuments, in Marbella you can chill out in one of the exclusive beach Bars, and you just have to let your soul grow. And if you can not decide between the two cities, just visit both. Because they are only about an hour away from each other. You can visit and relax on the beautiful beaches and feel like on an exclusive vacation, and always you will enjoy the sun on your face!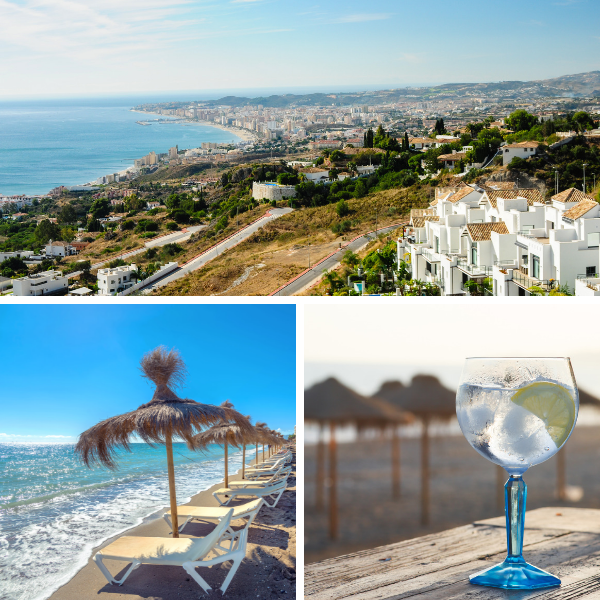 Relax on the Costa del Sol with one of our accommodations
Tell us, which of the above destinations will suit you best. Perhaps you want to be partying during the whole holiday, or you maybe you are more into countryside, cultural destinations or shopping. Whatever plan you go for, just find the perfect excuse to travel with friends and choose your travel destinations that you think will create a bonding experience in your friendship. Here we have prepared a entertaining article, with the different type of friends that a girls´group has. You will find out what type of traveller you are in the group. Also, if you run out of plans, have a look at our summer plans for a night out. In the meantime, we want to wish you: Happy trip girls!