Travelling is everyone's passion but for these families, traveling is more than that. Travelling is their lifestyle, they live to travel. Those families inspire us, show us new destinations through their beautiful Instagram photos, and most important, they teach us that traveling with children is possible and it's a lot of fun! So, if you are a big family, staying at home isn't an excuse anymore! Get in the car and start exploring the world. Moreover, if you share the same passion for traveling as those family travel Instagrammers do, you shouldn't miss out the next 9 family travel Instagrammer accounts that will make you start packing right away.
The top 9 Family Travel Instagrammers
These matters
Madina, Midas and their two little girls have decided that the best gift for their kids is to travel around the world.
Madina – the mother of these matters, is a true definition of a traveling nomad. Born and raised in Russia, her blood is mixed with Greek, Turkish, Georgian and all the way to Tatarian origins. Passionate about life and a nature lover, she has decided that staying at one place isn't her cup of tea. She moves to the Netherlands where she stays for a while and nowadays is living in London with her partner Midas and their two children.  They have been traveling together to countries such as Georgia, France, Morocco, Switzerland, Dubai and all around the UK and the Netherlands. These matters also share a blog where they give tips about photography, traveling with children and talking about daily life matters.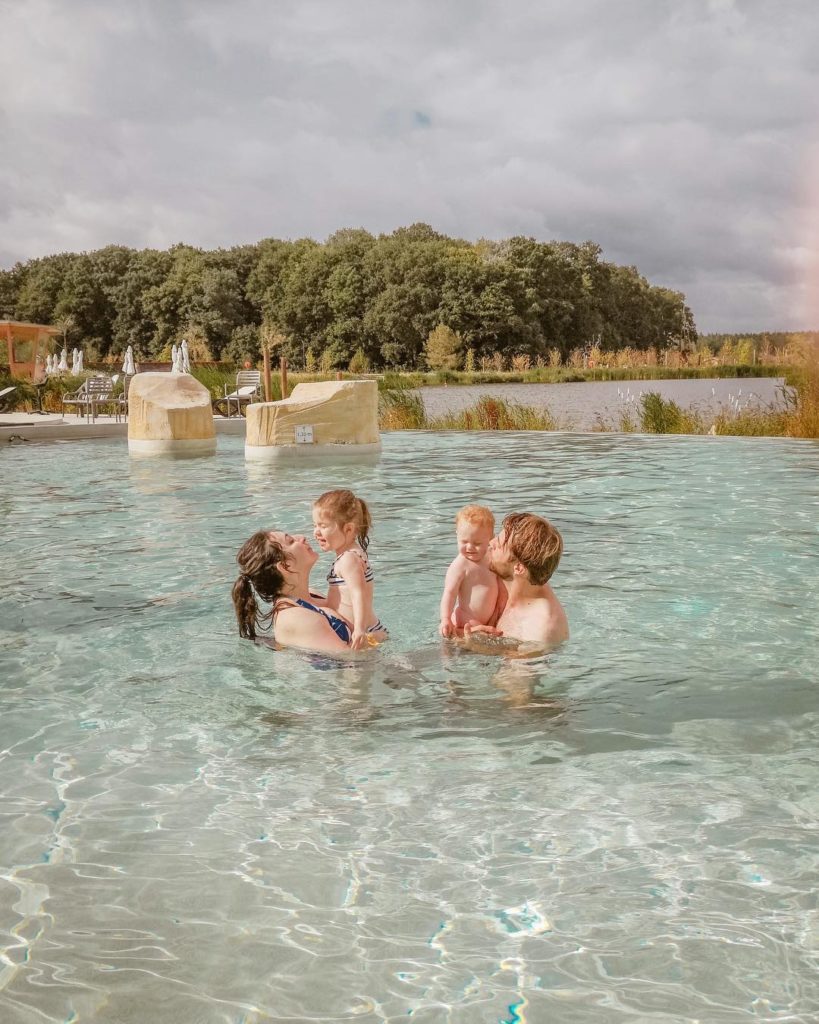 The Bucket list family
The Bucket list family consists of 5 adventurers from the US that sold out everything in order to travel around the world. Their journey started 3 and a half years ago when they left home to travel around the world. One of their first stops was New Zealand and they fell in love with traveling so bad, that it was too late to give up. In those 3 years, they've grown a lot as a couple and a family making them realize that traveling is what makes them happy and united as a whole family.
The current location of Jessica, Garrett, Dorothy, Manilla, and Calihan is Hawaii but not for too long because they are planning the new adventure agenda for 2019. A little example of the countries they have already visited includes Costa Rica, Dominican Republic, Galapagos, Brazil, Morocco, Tanzania, Kenya, India, Fiji, Greece and in fact if we continue we will be listing almost every country of the map. They also have a YouTube channel where they share their travel & personal experiences.
The Bucket list family is a truly inspiring account of family travel Instagrammers who got the travel bug and aren't afraid of saying YES to a new adventure!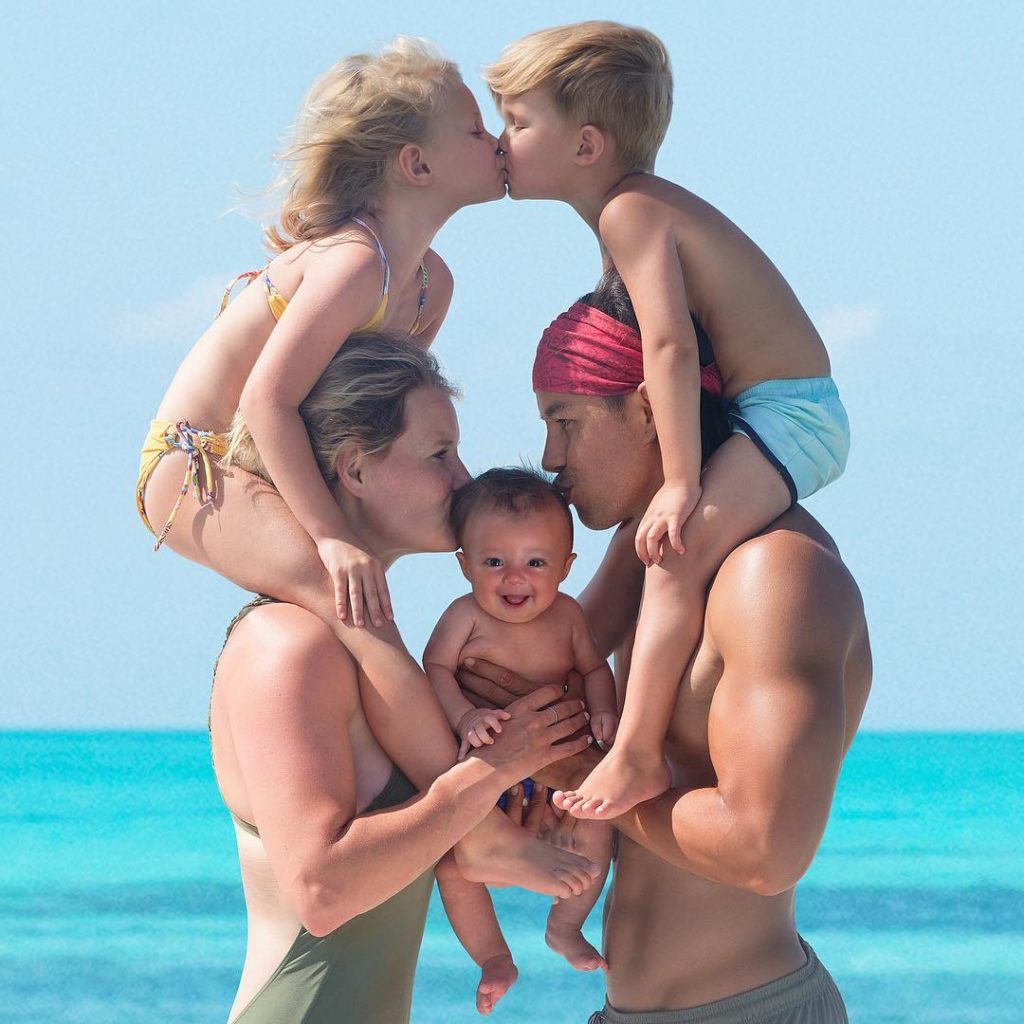 Jennyseaves (monkeyandmouseblog)
An ordinary Scottish family with extraordinary family routine, this is the family of Jenny, her husband, and their two toddlers.
How did everything start? In 2015, Jenny decided to start a blog where she shares her daily adventures with her kids. However, over time, her blog – Monkey and Mouse, has developed and now she includes many ideas from lifestyle to parenting and traveling. They all have dream destinations to tick off from their bucket list but also they are interested in exploring the remote areas of their own country – Scotland. You know what they say, one has first to get to know his roots to start exploring the world! We absolutely support them and we will follow them in their social media channels for their next adventures.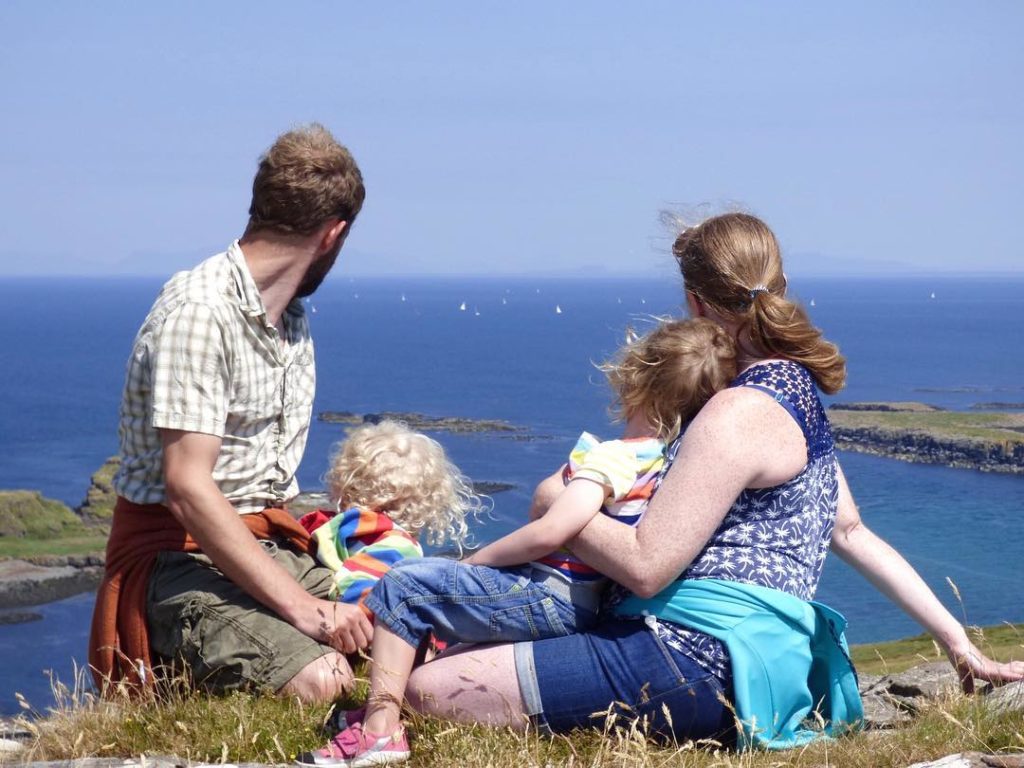 Aurelievandaelen (known as Lili)
A Belgian blogger, a family travel Instagrammer, living in France and a mum of one, that's Aurelie Van Daelen. From fashion to travel, and her one and only baby boy Pharell, she defines herself as a strong, independent and super mom.
Despite the passion for fashion, her soul was conquered by the amazing places around the world. We can't skip the fact that we love the way she transmits that passions to her little son. In her blog, Lili, you can see their travel agenda as well as their travel styles, that will sure awake your interest.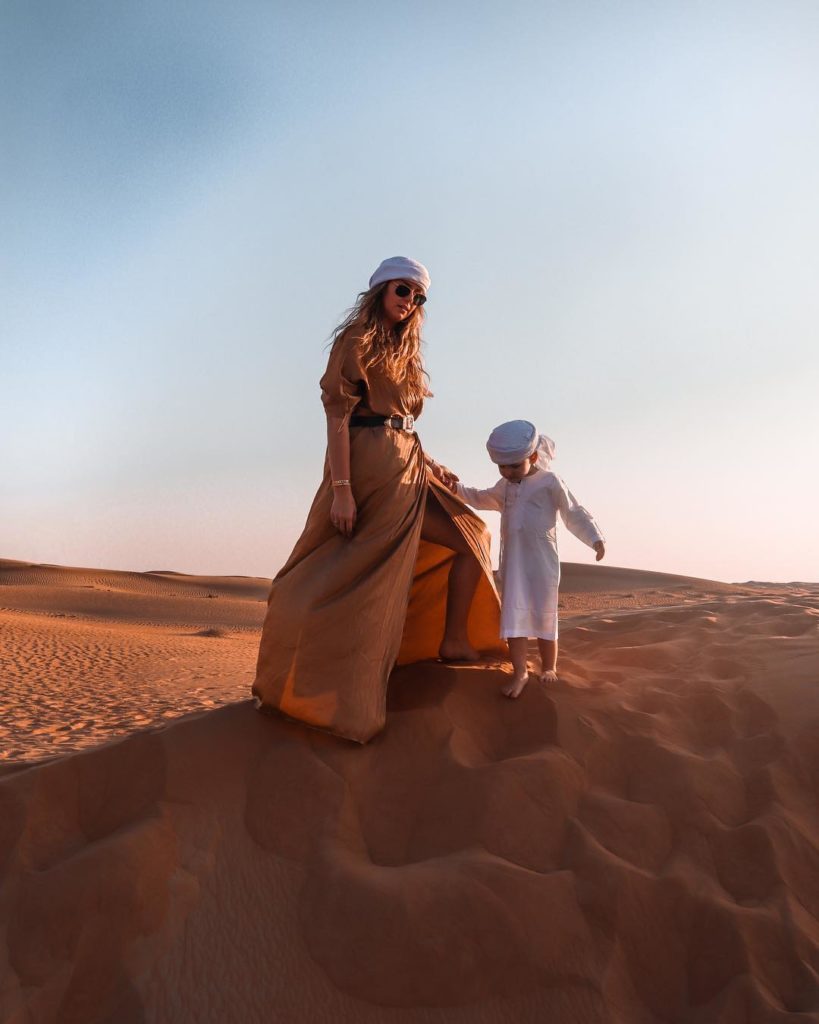 Itartevlogs
A Spanish family travel Instagrammers that capture every moment of their life in their Instagram account. They are one of these families that get the most out of life and definitely know how to enjoy it to the fullest.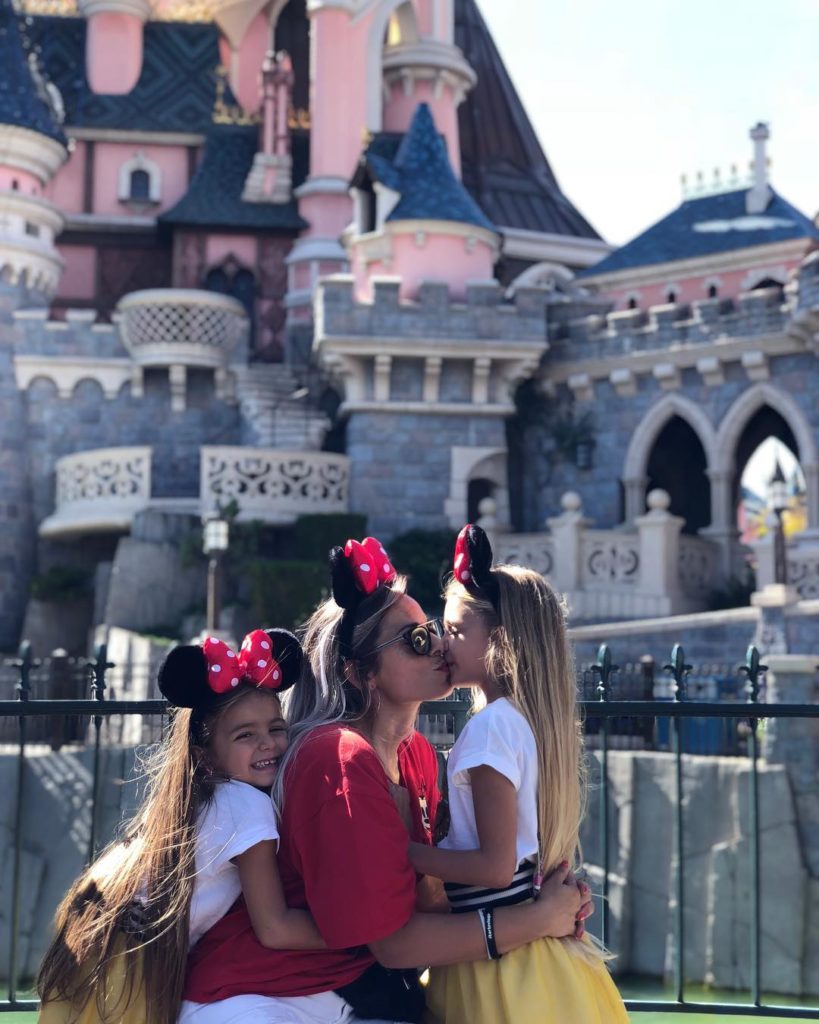 Fatima Cantó
A vlogger and a Spanish influencer, Fatima is a mother of two twin boys and a happy wife. These family travel Instagrammers show us that traveling with little toddlers is lots of fun and the best time to travel with children is when they are still young. Since a young age, they learn about other cultures and traveling results to be the best school for youngsters. By following Fatima Cantó Instagram, we can definitely catch some good vibes and start living a life out of the comfort zone.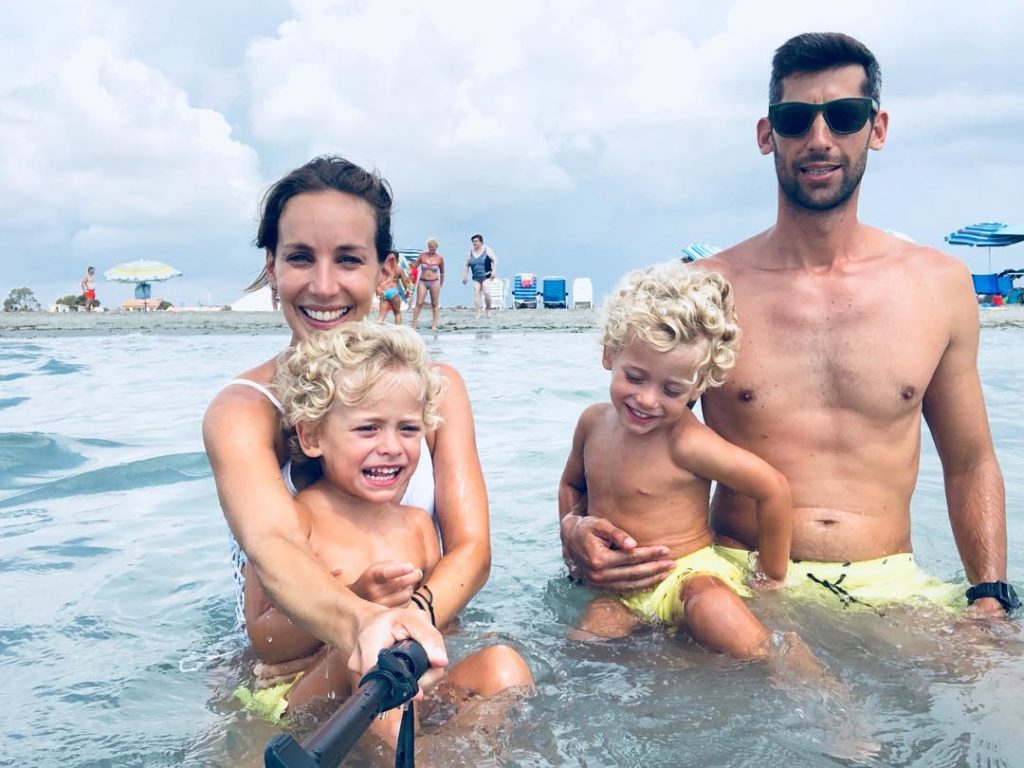 Gelatotravel
The gelatotravel is a standard American family with the desire to live a different life. That's why in 2007, they bought a one-way ticket, packed their entire life in 8 suitcases and head to the old continent to live their European dream. Since then, they are enjoying lots of unforgettable travels. Currently leading a slow-paced lifestyle in Switzerland, you probably wonder how did this adventure start in the first place?
They left California without knowing anyone and anything about Switzerland without any clue what to expect. After they land, they had to look for an apartment and school for the boys. Of course, no one is fully prepared before traveling but that didn't stop them. And thanks to the central position of Switzerland and Europe being on their doorstep, they keep discovering what the world has prepared for them (also, not to mention their shared love for the ice cream which is another of their travel motivations).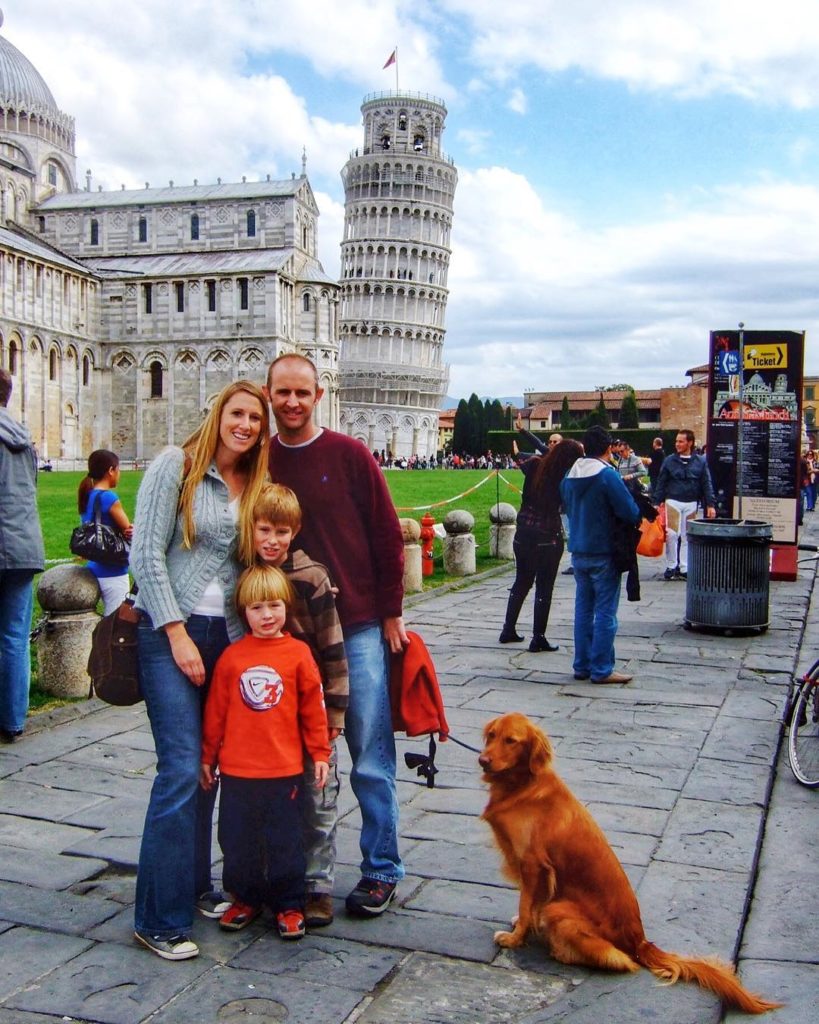 Graciela Raquel
A mother of two, she is living in the Netherlands with her husband. Their favorite hobby is spending their time surfing at the beach but while they don't travel they like exploring nearby places or spending lazy Sunday afternoons at home. With the desire to travel, this family does it in style. Her Instagram consists of perfect shootings that are following the same style and the dominant color of the white.
What else? We expect more content from them in 2019 :).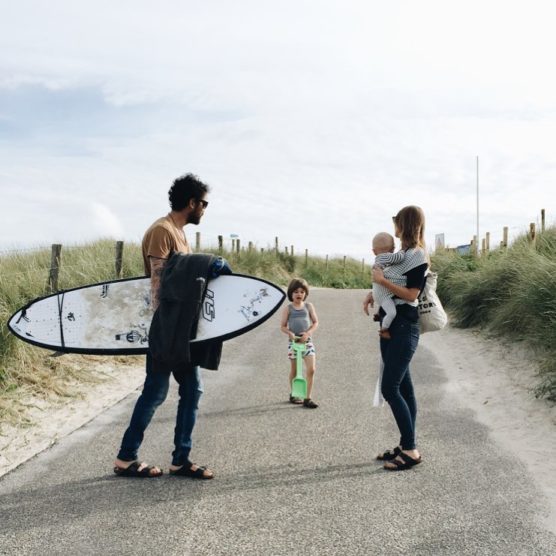 Family off Duty
All started back in the not so far 2016. But first, let's give a little introduction to them. They are a multinational family with Dutch, Brazilian and British origins living in Ireland. Considering themselves citizens of the world, they have already ticked off their list 28 countries and counts. Their motivation behind start blogging in the Family off Duty blog was to share their travel moments with like-minded parents who share the same passion – Travelling!  From that moment on, they didn't stop doing what makes them happy. Travelling has never been more fun with Family off Duty with these two parents and their little princess on the road.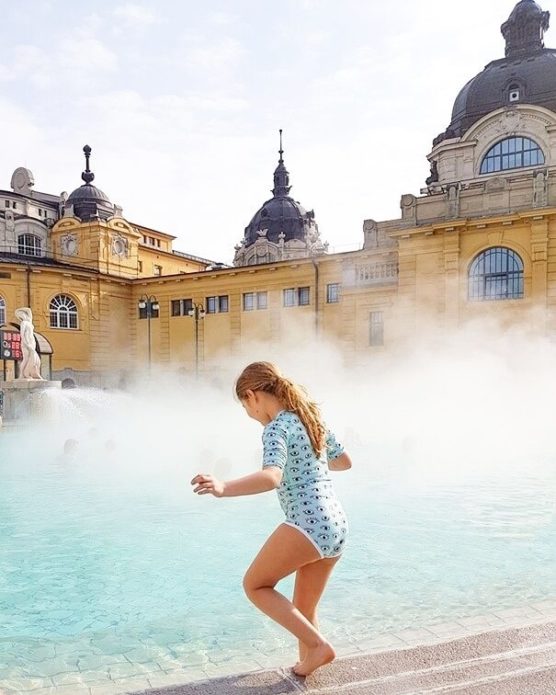 These were our favorite family travel Instagrammers that appear every day behind the camera to transmit us the feeling of what's like traveling with children. We can tell they are doing great. On top of that, we've seen that traveling is the best way of learning for both parents and children. It helps us to discover different lifestyles, to adapt to different cultures and most important to find who we are. If you were inspired by them, maybe you want to start by improving your photos! 
Sure, there are many amazing parents out there traveling the world with their children, so if you know any, don't hesitate to tell us!