When you see your children every day, you don't realize how fast they grow up and that time flies by very fast. Indeed, you will have to face the fact that your children have reached the difficult age of adolescence. While some parents are more fortunate than others, this period often causes conflicts and tensions between parents and children. Perhaps, you are also afraid that your holidays with teenagers will be ruined by consistent disagreements. We imagine that your teenagers are already complaining about spending 2 hours in a museum when they could go to the beach and get tanned. On the other hand, you probably don't want to miss out on your vacation because you are going with your teenies. We will help you in this article to find the right compromise to avoid the problems that may arise, and spend a successful holiday with your family. Do not panic: here are our tips for surviving the holidays with teenagers.
Holidays with teenagers: the beach, the safe bet
As you can see, the key to having successful holidays with teenagers is making the right compromises. For that, what a better excuse than to take the whole family to the beach? Spending an afternoon on the beach is a guarantee that everybody will have a great time. Football matches, racket and ball games, sandcastles, swimming and diving for some and rest in the sun for others: the beach is suitable for both, those who want to have an active holiday and those who want to rest.
Remember to let your teenagers a little freedom. They would like it if they aren't non-stop under your supervision. Just have a look at them from time to time. Trust your children and empower them. We strongly recommend you to set up a meeting point, for example, a restaurant, a specific beach entrance, your car, if you or your children ever get lost.
Allow everybody enough time on the beach. It may sound silly but every detail counts to avoid conflict, believe us. Try to stay at the beach as long as everyone is happy and agrees on it.
Finally, enjoy the holidays: have an ice-cream, a drink, or if you aren't a beach person then you can stroll along the seashore and take your teenagers back at the end of your walk.
If you still don't know where to go on holidays with teenagers, but the beach interests you, we invite you to read our article on the best beaches to discover in Europe.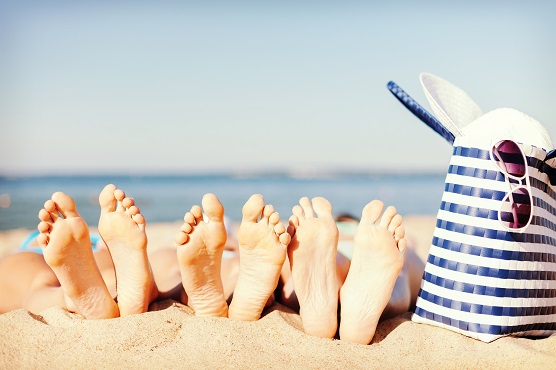 Make your teens move
Boredom is the worst enemy of teenagers, and in that way, parents as well. Here are some suggestions to turn your vacation funnier for your teenagers:
Hiking and bike rides
There is a good chance that your teens have absolutely no desire to go hiking during the holidays. It's also possible that the simple word "walk" is enough to discourage them. Yet, you think it would be a shame to not discover all the beautiful landscapes. So you have to find a compromise, once again.
If you feel that a walk isn't going to interest your children, try the bike rides. This is usually funnier for those who don't like walking. Faster and less tiring, the bike has the advantage of being able to cover longer distances, and which also takes less time in which your teenagers can get bored.
Let them compete for a bit. A short race between brothers and sisters can sometimes be a good way to have fun. The goal is that everyone has a good time.
A good way to convince your teenagers to go hiking is to opt for trails with several levels of difficulty. Some hikes involve more climbing than a simple walk. The more adventurous souls won't be bothered by the more extreme trails. If your children are athletic, this is a good way to catch their eye.
If you take your teenagers for a walk, let them go ahead and explore the path. It's always funnier to feel like an adventurer, Indiana Jones, than to just go for a walk. Don't force them to follow you at all costs. Enjoy when you are together to talk about everything, but also let them walk at their own pace. It's a good way to spend time together as a family while discovering beautiful landscapes.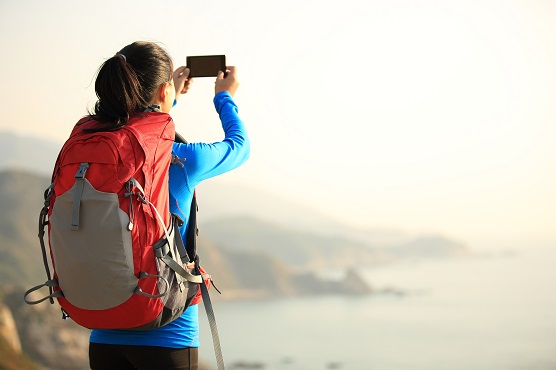 Water Parks and Amusement Parks
Finding the right compromise also means doing activities that will inevitably appeal to your teenagers. Therefore, you won't fail by choosing to go to water parks and amusement parks.
In the summer, that's also a nice way to avoid the heat. Giant wave pools, water slides: everything necessary for your children to have fun. Accompanying your children in these thrilling toboggans will allow you to laugh together and completely disconnect. If your kids aren't that much hiking fans, this can be a good way for everyone to make an effort.
If your kids are thrill-seekers and there's an amusement park near your vacation rental, your teens will probably want to check it out. Remember that holidays with teenagers are mostly to enjoy moments together with the family. If you are a thrill-seeker as well, take the opportunity to share these adrenaline moments together. If you aren't into theme parks, simply accompanying your teens can really make them happy.
Finally, carnivals are held in many coastal towns during the summer. Funfairs are a great way to have a good time with your family.
◼️Small Bonus: Play rifle shooting and the loser will wash the dishes.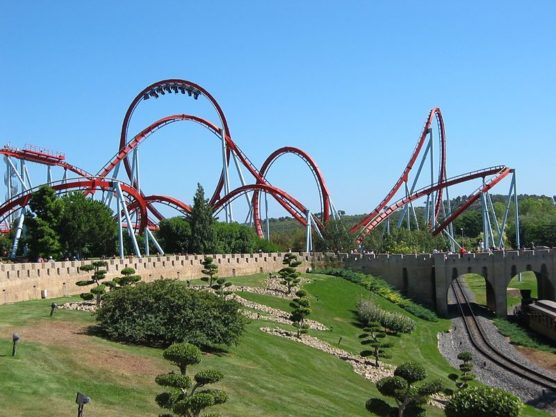 Minigolf: the family competition
If there is an activity that can bring together young and old, it is the minigolf. Good atmosphere and easy to set up, the mini golf is an ideal activity for a family holiday with teenagers. It is, for example, possible to confront the parents against the children. Be careful not to take the victory too much in-depth… ?
◼️Small bonus: Give the winner the right to choose the restaurant where the whole family will have dinner!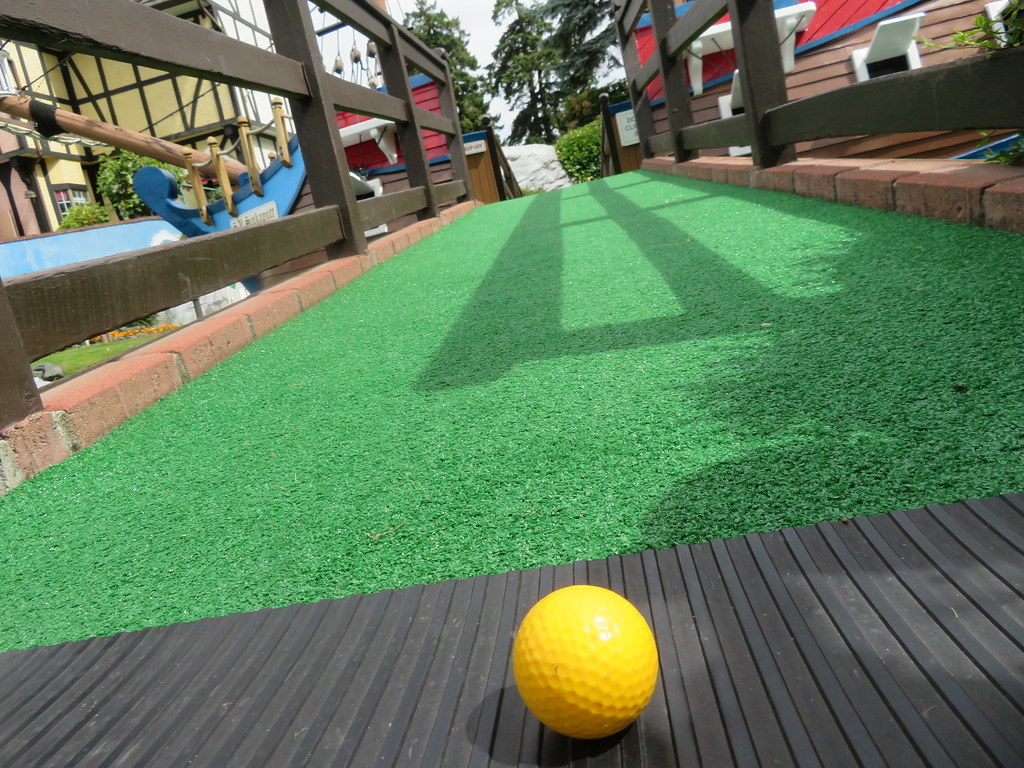 Cultural tours: the biggest challenge of your holidays
If you go on holidays with teenagers, it's a safe bet that they don't want to visit any museum. "Holidays are made to rest!" That's the thing they will probably tell you. Still, it would be a shame to miss out on the cultural attractions that your holiday destination has to offer. The point is to know how to intrigue your teenagers so that they don't feel like going back to school. And we are aware that it's not an easy task…
Try, once again, to find a compromise: Take them on a cultural tour around the city but in return give them a free afternoon to chill out or go to the nearest water park. Maybe you can let them go on their own, even though we know you would like to spend some more time with your teens. The most important thing is that everyone enjoys it. Don't rush, one day, when they grow a little bit more, they will like to visit museums, everything with the time. ?
Eat with family
The choice of restaurants is often debated when accompanied by one or more teenagers. The only thing you can be sure of is that teenagers get hungry fast! For a successful family vacation, it becomes important to choose where you eat.
Your teens will most certainly ask you several times during the stay to stop at fast food. We know, sometimes can be really frustrating to eat in a restaurant chain that you can find everywhere but it's important to satisfy everyone's needs. During your holidays with teenagers, it will be necessary to please them, especially when they are in this period.  
On the other hand, it's always appreciated to test the local gastronomy when one goes on a vacation. Take pleasure in making your children discover the specialties of the region and share a good meal with the family. Many restaurants offer a daily menu that appeals to all tastes.
Finally, a good solution to share a family-friendly time is to organize a picnic. Easy to prepare and inexpensive, the picnic allows you to eat outdoors surrounded by beautiful landscapes while enjoying your vacation. The best part: everyone can prepare different meals. Goodbye conflicts!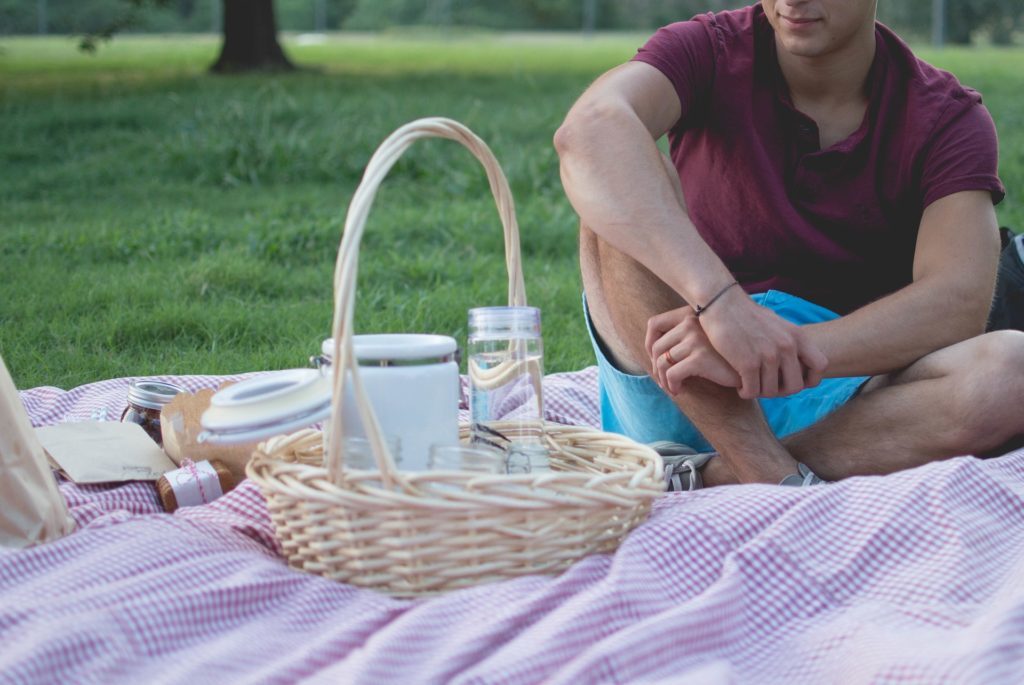 Give your teens time to relax
It's hard enough to ask your teens to not be on their smartphone all the time. So when the day ends, give them time to rest however they wish. Social media, Netflix, youtube videos, games, read a good book: everybody has different preferences. Holidays are also made to rest & relax.
◼️Small advice: take the family's favorite board game, and organize a family night before going to bed.
Just enjoy
You are lucky enough to be able to go together on a holiday. This is a real luxury, which would make a lot of other families jealous. Take full advantage of these moments of sharing unforgettable family memories. Enjoy!
You now know our essential tips for holidays with teenagers. We recommend our article on the 7 things to do during a trip. Now, all we have to do is wish you a happy holiday!