Planning a holiday to the Balearic Islands with your boy or girlfriend and do you want to discover the best plans in Majorca for couples? Keep on reading because we have collected some of the most beautiful places on the island, as well as very funny plans to do together. Relaxation, adventure, culture … Majorca awaits you!
Places to visit in Majorca for couples
Rialto Living, in Palma
Rialto Living is a space-store that combines fashion, gastronomy, lifestyle, decoration and art. It is located in a restored old palace that was the residence of the Irish military doctor John O'Ryan and later, in 1926, the Rialto Cinema; Mythical room in Palma. In 2007, the store was created by Klas Kall and Barbara Bergman, and it still maintains its Baroque style.
In the fashion section you can find elegant collections for men and women, with some clothes that have been designed exclusively for Rialto. In the furniture and decoration section, you will see that the offer is extensive and of high quality design. In the gift section, they have many different products: perfumes, toys, books, stationery… You will also have the possibility to visit the art gallery -with works of local and international artists- and to attend the various events that take place in its facilities. Finally, you should know that they also offer interior design services.
Did you know that we have apartments in Palma with a pool and terrace?
If you visit Rialto Living, you cannot miss Café Rialto, the cafeteria located on the ground floor. Enjoy a delicious cappuccino and a sandwich and continue sightseeing around the island.
San Telmo, in Andratx
Also known as Sant Elm or Sant Elmo, it is a town that is part of the municipality of Andratx, in the most remote part of the southwest of Majorca. It is a charming place, away from the crowded areas and that owes its name to the patron saint of sailors.
The biggest attraction of San Telmo is its beautiful natural environment, with views of the Tramuntana mountains and the open sea. You can make an excursion to Dragonera Island and its neighbouring islets, El Pantaleu and La Mitjana, the three together form the Natural Park of sa Dragonera. This island was a shelter for mythical pirates like Dragut or Barbaroja, who were preparing to attack the coasts of Majorca.
Without leaving San Telmo you will find two beaches that are perfect for swimming, with a Blue Flag and all kinds of services: Sa Gran Beach, which is wider, and Sa Petita Beach, made of stones and smaller.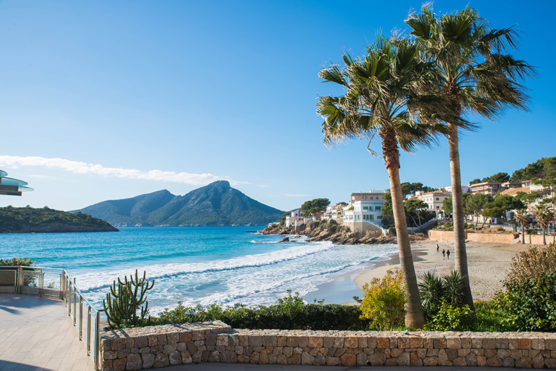 Route through the vineyards of Majorca
A hotspot you should visit if you like good wine. With Mallorca Wine Tours you will have the possibility to make excursions, tours and guided visits to the best wineries and vineyards in Majorca. There are excursions of a wide price range and very varied: routes by train, urban excursions, boat tours that include dinner, visits by bike, tastings accompanied by live music, reservation of private farms and even helicopter tours.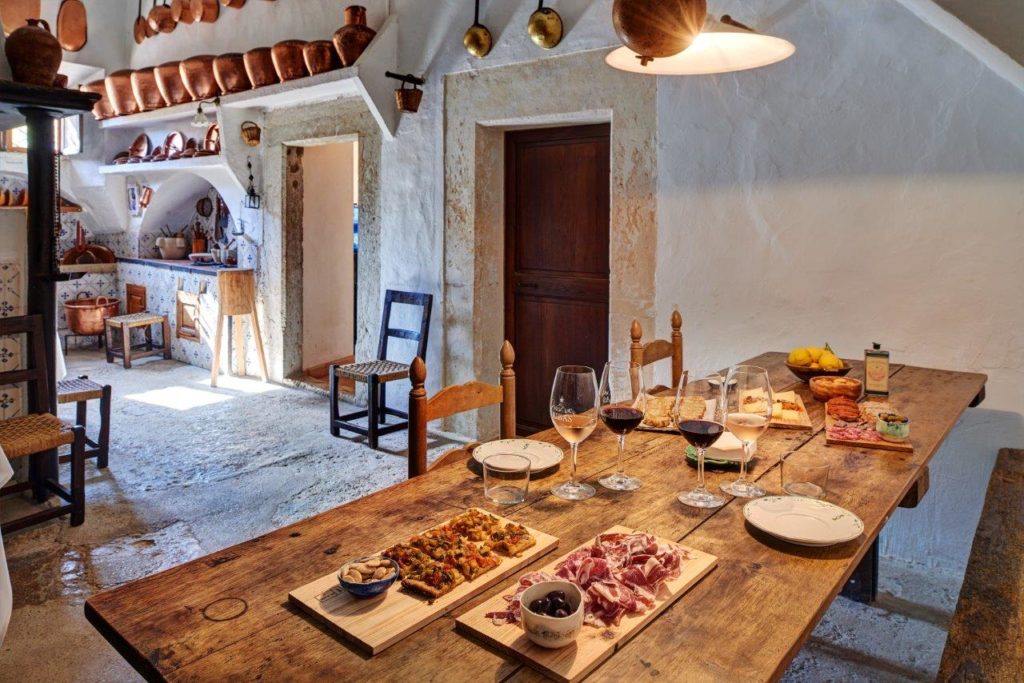 Drach Caves, Artà Caves, Campanet Caves and more
Majorca has almost 200 caves, 5 of which can be visited. We will tell you about some of them.
Artà Caves
The geologist Edouard Martel discovered the Artà Caves in 1856, although it is believed that the primitive inhabitants already knew them. You will find them in Capdepera, between the mountains near the sea. They lodge impressive and enormous stalactites, between which it emphasises "the queen of the columns", of 20 metres of height. You will see how the carbon stones shine, they look like diamonds!
Drach Caves
You will also like the Drach Caves, the most famous ones in Majorca. Inside you'll discover Lake Martel, 177 metres long and 30 wide. These caves are artificially illuminated by a system of lights masterfully designed by the Catalan engineer Carles Buigas, who has managed to create a magical atmosphere that leaves its visitors speechless. You will be able to see stalactites and stalagmites so original and of varied forms that, some, they have even been baptised: Buddha, the Virgin of the Cave…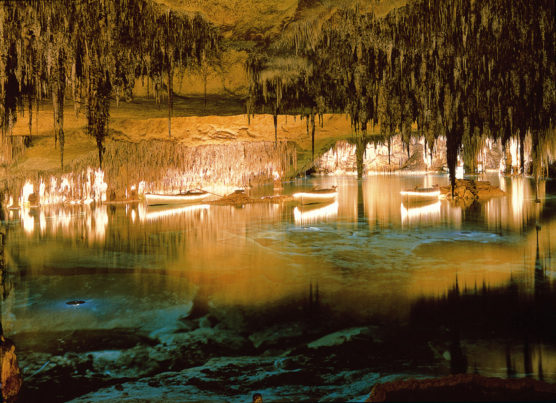 Campanet Caves
If you go to the municipality of Campanet, you should visit the Campanet Caves, in the Sierra de Tramontana. You have to take the Palma-Port d'Alcúdia road and enter the Sant Miquel Valley  – a place of interest to find the Gothic church of San Miguel, from the 13th century. These Campanet Caves consists of 3,200 square metres, filled with calcareous rock, stalactites and fine white stalagmites.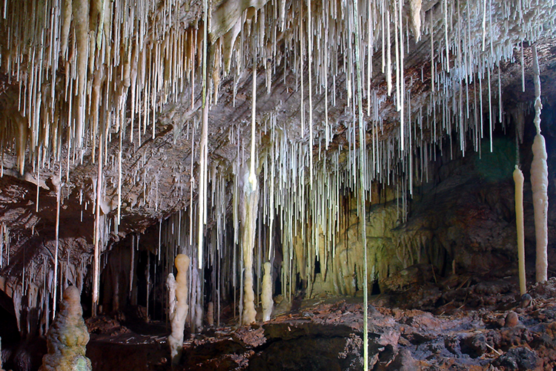 These three, together with the Genoa Caves and the Hams Caves, make up the caves of the island you can visit; do not hesitate to go and discover them if you have the chance, because they are one of the best places to see in Majorca for couples.
What do you think? Are you already preparing your luggage to visit the beautiful island of Majorca?
However, if you do not have much time to discover everything mentioned above, have a look at the following article "What to do in Majorca: planning for 3 days" , we hope you find it helpful.