We are big fans of the Harry Potter legends. We love their characters, locations, scenes… even their meals! Those plates from the dinners in the Great Hall looked delicious … Sometimes we like to experience the magic from the movies and the books over and over again, therefore we looked for Harry Potter themed restaurants and cafeterias where the characters would've loved to go for a cup of tea or a meal. Surely, you know the Hogwarts style: magical recipes and dishes that appeared in the movies or decoration in the same style. Do you want to know where to find them?
Harry would be in The Elephant House in Edinburgh
This place is very special because it's where JK Rowling started to write the saga of the famous magician, so Harry would have loved to have a tea and a piece of cake in The Elephant House since it's where he was "born"! This pub, although it opened its doors in 1995, gives off that timeless atmosphere of a classical British local. Nowadays it's a literary meeting place, very appreciated by writers from all over the continent, and also a very visited point of the city. It's in the area of the university pubs and you can order a lot of delicious things: nachos, pizza, lasagna, hamburgers … and of course, cakes, tarts and teas.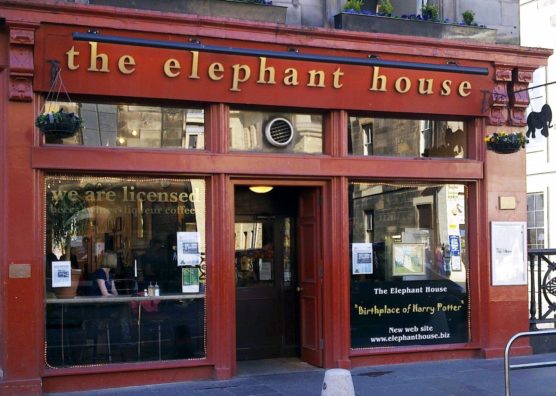 Ron would have a pint of butterbeer at the Vintage Cocktail Club in Dublin
They do not have this type of beer, but they do have many other drinks and several delicious recipes for a yummy dinner. Ron, tired of his dilapidated but cozy burrow, would love to visit this luxurious and exclusive place. It's a room with a dim lighting that can be accessed by a discreet door from the famous Temple Bar. Entering the Vintage Cocktail Club will be a time travel in the golden ages of the underground bars, the perfect place for magicians, far from indiscreet Muggle glances.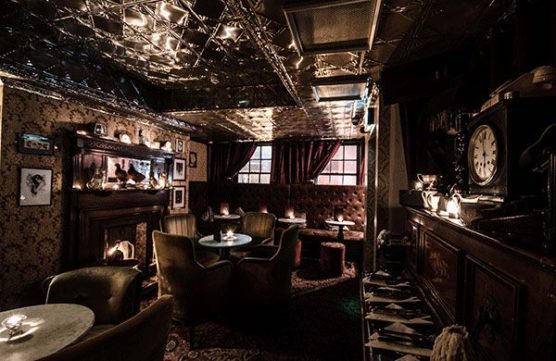 Hermione would go to the Pudding coffee shop in Barcelona
The perfect place for the ''smarty-pants'' of the group would be this cafeteria. Besides, for sure she would choose the tables in the library lounge. It is a thematic cafe located at Avenida Diagonal 515 and it's divided into three floors. There are tables to eat, a books corner, areas for coffee and places to play chess. Kids love it. Of course, much of the decoration is "super Hogwarts": huge paintings on the walls, flags of the 4 houses, owls, the Whomping Willow, the Sorting hat...
In Barcelona we have modern apartments in the middle of the city
Malfoy would go to Cutter & Squidge in London every day
At first sight, this place looks like an inconspicuous tea house, very typical for London. However, in it, there are some hidden surprises: an authentic potions room that would delight Professor Snape and the students of Slytherin. Its gray walls and a classroom of potions with all its colored jars remind of a dungeon.
The entrance to the tea house is free, but to access this special room you have to pay an entrance but with it, you can try at all the great things: recipes and sweets inspired by the magical world, such as English cake or pumpkin juice.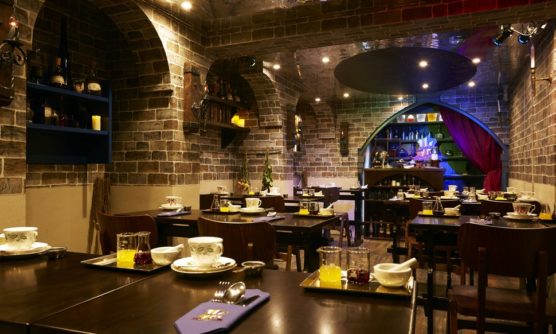 You would find Hagrid in Pasta Wiz, in New York
In the neighborhood of Brooklyn (New York) there is Pasta Wiz, a place that serves pasta dishes in record time: in less than 5 minutes the diners can already taste what they have ordered. Hagrid would like it because its interior is like a huge wooden cabin and the pasta rations are very rich. In addition, the decoration is in medieval style, with chalices, large leather chairs, chandeliers … even the Sorting hat is here!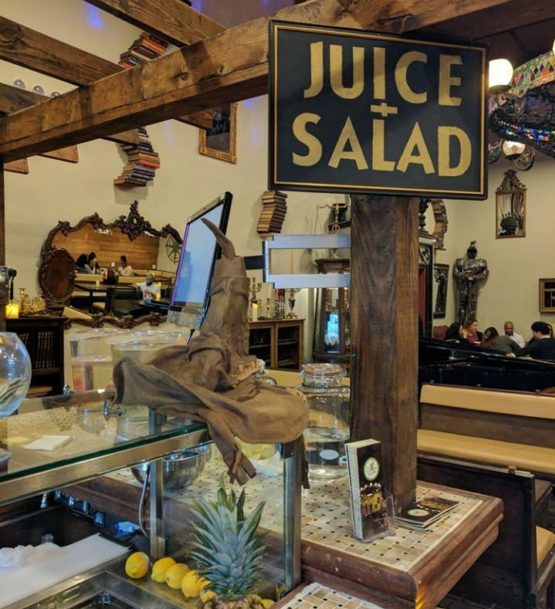 What do you think? They are at least as magical and delicious as The Three Broomsticks or The Leaky Cauldron, right? ⚡?
⬇ Do you want to learn more about cafes and restaurants around the globe? ⬇
The 7 best Restaurants in Milan
The 5 best Restaurants in Calpe