Attention to all the foodies and travelers! Are you going to Lisbon soon or are you planning to travel to this beautiful city once in your life? Then you will find this interesting! Did you know that Lisbon is one of the best and cheapest cities where you can eat delicious food?
Are you looking for an accommodation in Lisbon? Check out our offer!
In Lisbon you can eat a lot of good food for little money! Often we think it costs us more money when we go to a restaurant on holidays than when we prepare a meal in our holiday home. But not in Lisbon! That is why we have drawn up a list of 5 delicious restaurants in Lisbon where you can eat cheap and enjoy the Portuguese cuisine at the same time. Are you ready to immerse yourself in the Portuguese gastronomy?
Cheap restaurants in Lisbon: Menus for less than 15 euro
1/Estamine Art Food Drink
Feel at home. One of the best and cheapest restaurants in Lisbon with a 92% excellent ranking on TripAdvisor! The restaurant has only a few tables and a small menu, but here you can enjoy the best tapas for a very good price from 5 to 15 euros. One of the recommendations is the banana pie with vanilla ice cream. Luis and Joice are the owners of the restaurant and prepare the wonderful dishes themselves. Visitors are always impressed with the food, atmosphere and friendliness of the owners.
▶  Calcada do Monte 86 A, Lissabon 1170-251 | ☎ +351 910 584 194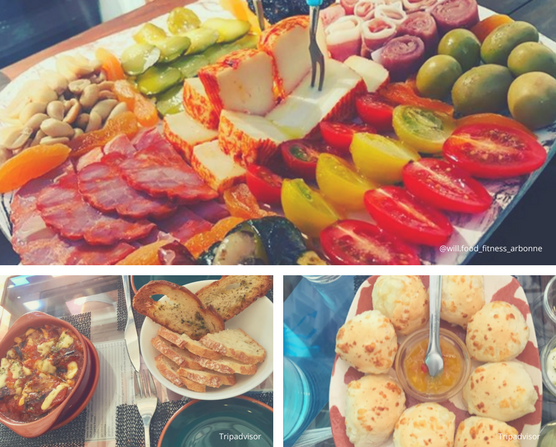 2/Há Tapas no Mercado!!!
A restaurant with typical Portuguese cuisine and the homemade tapas as the main dish. It is run by Sonia and Pedro who serve the dishes and the wine with love. You can choose different tapas dishes from 1 to 5 euros. Do not forget to taste the typical Portuguese cheese!
▶  Rua Angela Pinto 12 | Mercado de Arroios, Loja 20, Lisboa 1900-067 | ☎ +351 21 099 3971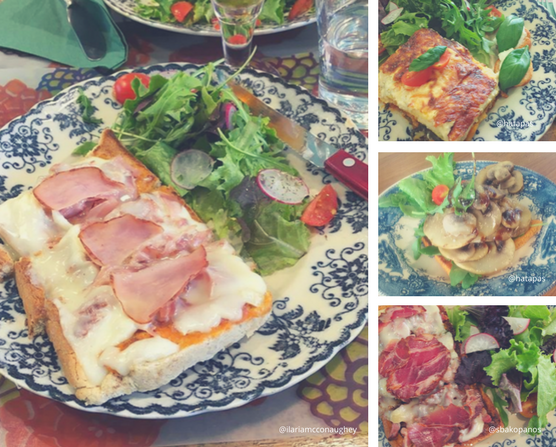 3/ Restaurant Mili
Small and simple but large portions that cost no more than 7 euros. For less than 30 euros in total, you can eat here with 4 persons while enjoying the friendly owner Milton.
▶  Calcada de Santana 41, Lisboa 1150-301 | ☎  +351 934 384 391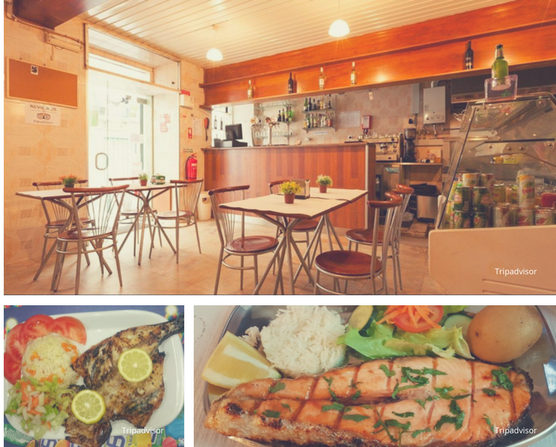 4/Crisfama
They specialize in meat, fish and stews and you can eat the dishes for less than 10 euros. Tourists who have visited this restaurant recommend you to try the rice dish with squid and sea bass. It's a simple restaurant and a little bit outside the center but very clean and with personal attention from the owner, Fernando, who always recommends a variety of dishes based on your taste. The dishes are large and the homemade desserts are delicious.
▶  Rua da Cruz de Santa Apolonia 58, Lisboa 1100-188 | ☎ +351 21 814 8822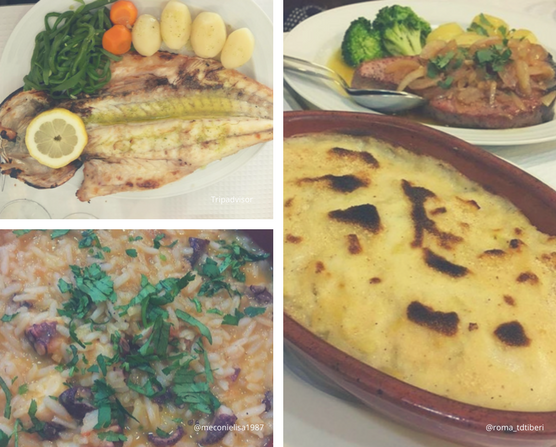 5/ Taberna Sal Grosso
The guests of this restauran always come back. It's a modest but elegant restaurant with an extensive cuisine, which you do not expect at all to be in an economic price range. The best dish is codfish, for no more than 9 euros. The dish with rice, squid and sweet potatoes also has a good reputation. The owner is thoughtful and detailed, who often invites his guests to taste a few drinks that are delicious with a particular dish. We recommend to book a table in advance.
▶  Calcada do Forte 22, Lisboa 1100-256 | ☎ +351 21 598 2212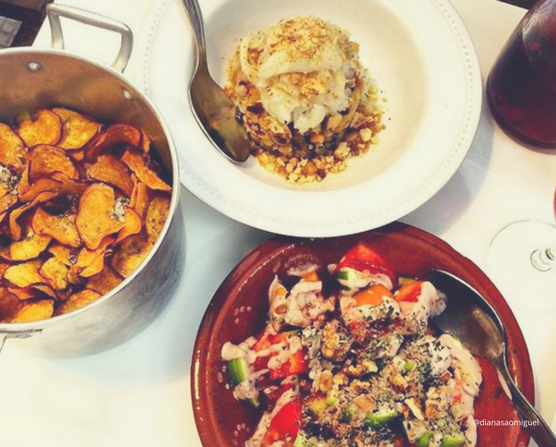 This list with cheap restaurants is based on price quality ratio. In addition, we want you to discover the Portuguese gastronomy, that is why we have chosen restaurants serving typical Portuguese dishes. By visiting one of these restaurants you will definitely enjoy your vacation!
Would you like to know more about Lisbon? Discover the best plans in our full City Guide of Lisbon!