Ski checklist
If you are preparing your winter trip and are afraid of losing your mind and forgetting something important, like your skies! We have prepared a ski checklist to make sure you can go on holidays fully relaxed.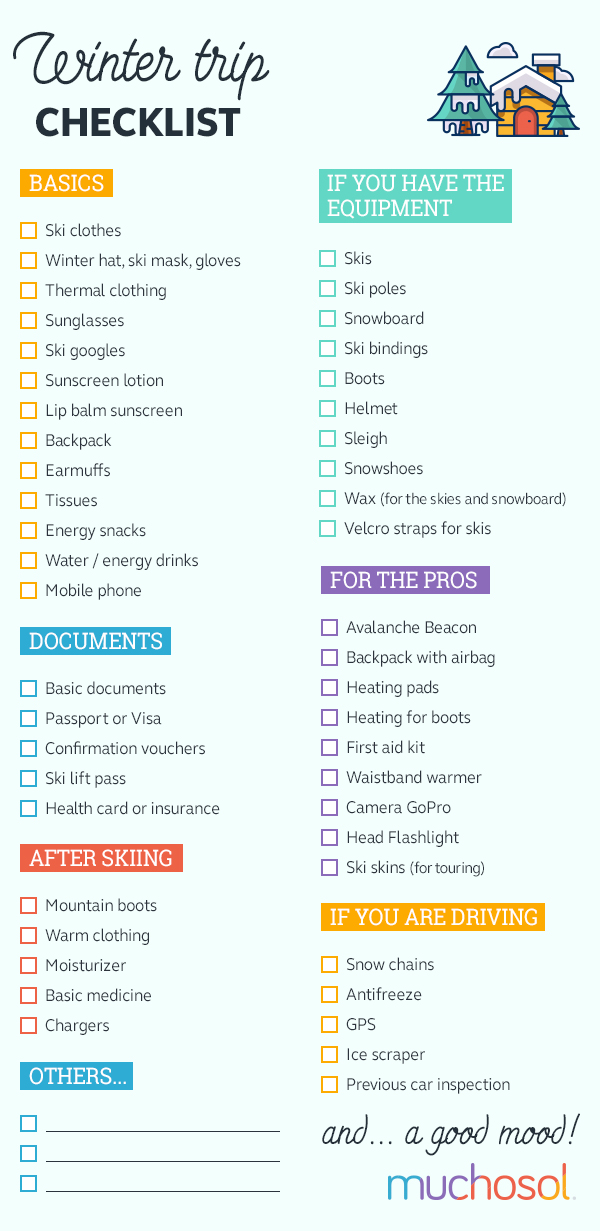 Many of us can be a bit clueless when it comes to preparing our luggage and even more so when it comes to ski trips, when things out of our daily needs are in order.
Extra clothing, sunscreen and lip balm with protection, skiing equipment or camera, certainly one or more must have been at least once left out of the luggage's. In the following sixparts we have divided the basics for your snow vacation:
The Basics are the first to go in, put it in your luggage right away.
Documents are a must! Make sure to take all the necessary ones with you, well placed so that you don't loose them, otherwise … trouble!
If you have the equipment, you should definitely take it with you. It would be too bad to have to rent equipment having it sitting at home, don't you agree?
For the Pro's: if you are a ski pro you probably have most, if not all the items listed, or according to your own winter sport of choice.
After skiing, you should look after yourself, as the saying goes "better safe than sorry". Thus, be careful with sunburns and cold temperatures, specially at night.
If you are driving, you will need snow chains and antifreeze so that you don't get stuck on the road. The GPS and ice scrapper might also come in handy.
Finally, but certainly not the least, a very large doses of good mood in order to have a lot of fun!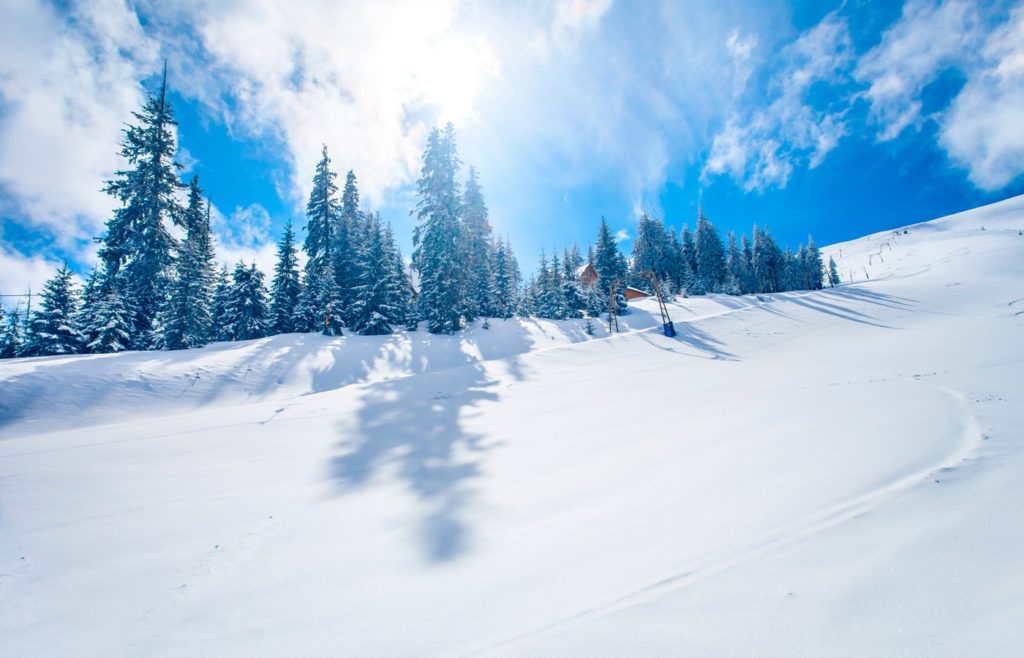 Print this ski checklist and check the items as you put each one in your luggage. It will make preparing your trip much easier and swift. If you wish you can also add other items that you consider indispensable and that we have left out.
Make sure to share them with your family and friends so that they can make good use of it on their winter vacation. Most of all, make sure to enjoy!