Join us on our culinary journey and help us in answering what to eat in Cádiz. We will try 5 traditional dishes and we will reveal the best places where to try them out. The cuisine of this city is one of the most varied in Andalusia, on top of that it uses many ingredients in its recipes. If you're going to travel to the south and you're wondering what to eat in Cádiz, then you have the answer.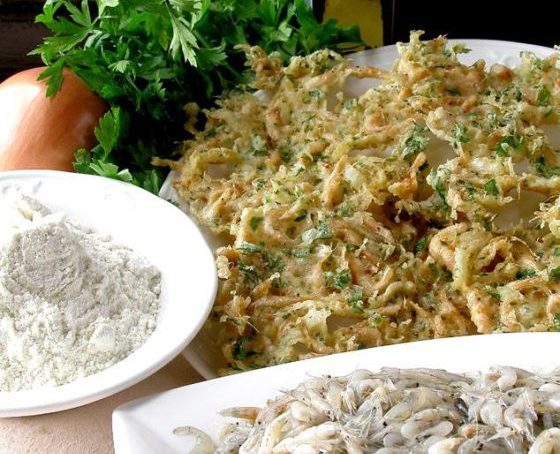 Choose your apartment in Cádiz and enjoy its gastronomy
What to eat in Cádiz and where
Bluefin tuna that comes in all shapes
The passage of bluefin tuna through the Strait of Gibraltar is a spectacular event. In the towns of Conil de la Frontera, Barbate, Tarifa and Zahara de los Atunes these tunas are fished every May with a trap. The almadraba is a sustainable technique to catch tuna that is practiced in this region and also in the regions of Italy, Morocco and Portugal. It consists of installing something like a network maze. Interesting to know is that the 4 cities of Cadiz mentioned above celebrate tuna routes in May. Many restaurants in the municipalities are more than happy to offer tourists bluefin tuna tastings. The routes are accompanied by live music, through the streets, animations for children and much more.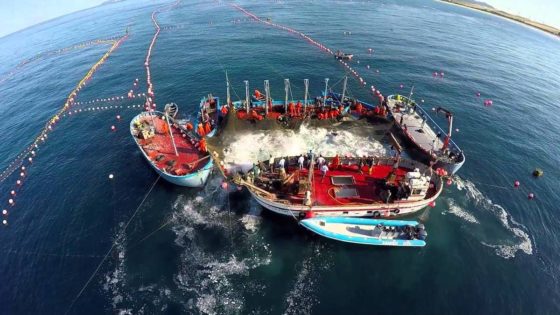 Where to try bluefin tuna tapas?
As we have already told you, in Conil de la Frontera, Barbate, Tarifa and Zahara de los Atunes you will see that dozens of restaurants and bars are joining the tuna route every year in May. You'll even get a card to try the tapas, and those who eat all of them win a prize!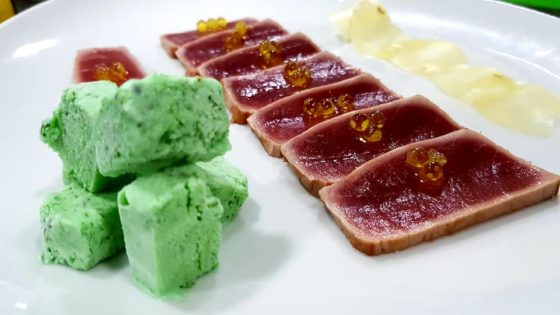 You can also enjoy a holiday in Zahara de los Atunes while tasting the famous dish of the region
Shrimp tortillita
If we talk about what to eat in Cádiz, it's impossible to not mention the shrimp omelets. They are made out from small wheat flour tortillas, chickpea flour, onion, parsley and small shrimps. Normally cooks make them by preparing the dough and then put it in a pan to fry it with olive oil. They are served freshly made and crispy; They are usually ordered as a starter and is a very typical in the town of San Fernando.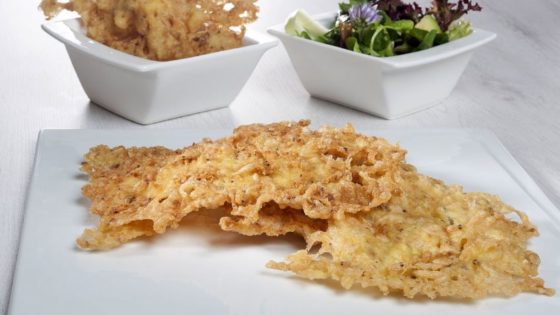 And where to try these shrimp omelettes?
In the

Ventorrillo del Chato

. Built in 1780, it's said that this was a place that comes up with the recipe of this dish. They are also famous for their cod fritters and grilled snapper.

At

Casa Balbino

, in Sanlúcar de Barrameda, you can also try the delicious shrimp tortillas.

In addition, the prawns, the "aliñás potatoes", tuna pudding, stuffed spider crab are also among the specialties of the restaurant.

Finally, Jardin de 

Canalejas

has good reviews. In addition to the tortillitas, you can find all kinds of fresh seafood, fried anchovies fried, prey on salmorejo and many other tasty dishes.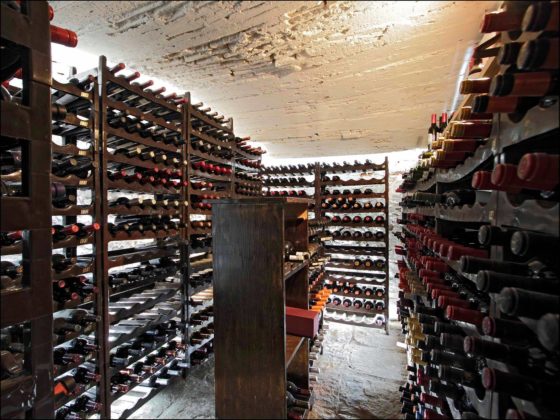 Mackerel with piriñaca
Another typical culinary dish from Cádiz is the mackerel with piriñaca. Visitors can find the dish in every part of the Bay of Cádiz, although, San Fernando is famous for it. But, mackerel with piriñaca is also typical for the city of Cádiz, especially in the neighborhood of La Viña. The chefs who prepare this dish claim on using the mackerel specimens that the small craft boats fish on La Caleta beach during the summer period.
It is prepared by thoroughly cleaning the fish, put it on a grill with oil until it gets golden brown. As a garnish, cooks add a mix of vegetables known as "piriñaca" which is made by tacos of tomato, green pepper and green onion. The ideal seasoning is given with olive oil, sherry vinegar and salt from the salt flats of San Fernando.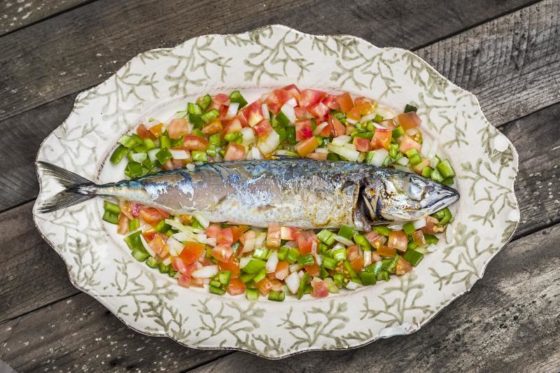 Where to order mackerel with piriñaca?
At the

Bar la Dorada they 

serve this exquisite dish that everyone should try when in Cádiz.

It is an abundant ration and the dish costs 6 euros. This bar is located in the before mentioned neighborhood of La Viña.

In the

Peña Flamenca Juanito Villar.

It is next to the beach of La Caleta and also has good reviews about croquettes of puchero and grilled prawns.
Do you know what to eat in Cádiz? If not, we still have some more suggestions for you.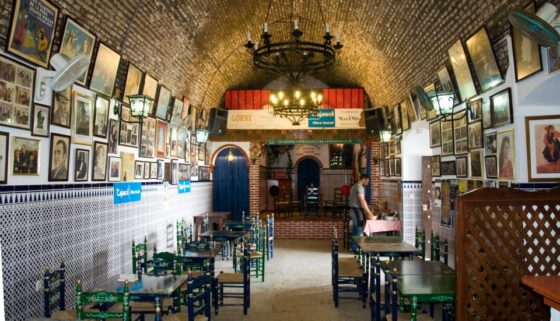 Fried fish
Fried fish is a popular dish that is consumed all along the Mediterranean coast. It is cooked by coating the fish in flour and frying it with olive oil. It is served freshly made and seasoned with salt. It is typical to ask for an appetizer accompanied by a glass of wine, but also as a starter or first course. In Cádiz, it is common to serve the fried fish with bread spikes or with a flatbread made of sesame seeds typical of Seville.
When choosing the fish, the most common are the small ones with few spines, such as whitebait, red mullet, anchovies, and sardines. However, some larger fish are also cooked. Previously, they must be chopped and made into adobos, such as the whiting or mackerel.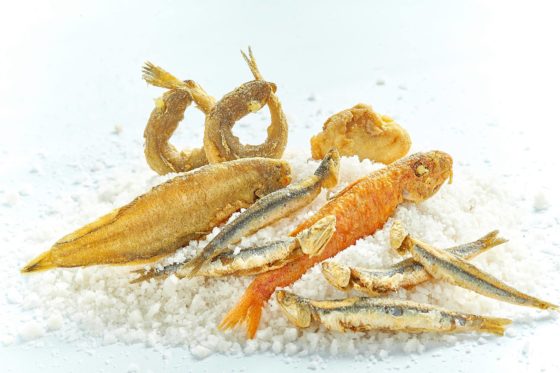 Where to eat in Cadiz a good fried fish?
The Freiduría

Las Flores

has a good reputation regarding the fried fish. They also serve more options for fried fish combined with more types of fried food and seafood. It's situated on Plaza Topete number 4.

Another well-known restaurant is

the Faro

, a must go restaurant to try this typical dish of the region as well as more seafood delicacies such as shrimp omelet or cod croquettes. It's situated on San Felix Street, 15.

In

Taberna El Tio de la Tiza

, whose name is now Bar Pájaro Pinto, you can also eat a good fried fish. It's in the neighborhood of La Viña, right in the center. It's usually full, so you have to book a table in advance. Clams are one of its top on the menu.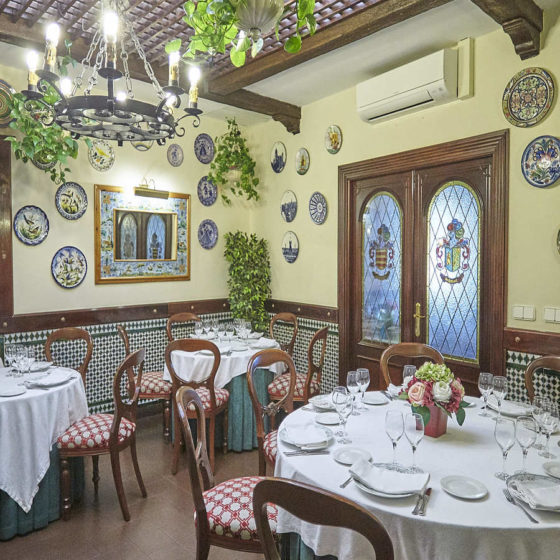 ''Pollo a la canilla''
If you wonder what to eat in Cádiz, we also wanted to include an option with meat and this seems delicious. The tapa de pollo a la capilla was popularized in the middle of the 20th century. For its preparation, the Amontillado wine with the denomination of origin jerry is always used. The thighs and chicken breasts must be cut into large pieces, seasoned with salt and chili and covered with wine. They need to be stored in the fridge for 24 hours and fried drained so that the meat is completely submerged in the oil. Also, fry a few cloves of garlic and, when the chicken is golden, let it drain on paper. It should be crispy on the outside and juicy on the inside.
It seems that the recipe was created in the restaurant of

La Bodega

, which also has a very good quality-price ratio. This restaurant is located in the Paseo Marítimo de Cádiz, number 23. We recommend to visit the restaurant and try this delicious dish. If it has become so well known for preparing the ''pollo a la canilla'' it must be for something! ?
These are the 5 typical dishes to eat in Cádiz. Of course, the Cádiz gastronomy includes many more recipes, such as rice with kidneys in sherry, fried ortiguillas, the "pringá" (a type of sandwich including the leftovers from the stew), the dogfish in adobo, the stripe with paprika and goats in tomato. If you have more ideas about what to eat in Cádiz, tell us, so we can add them to our list!