Barcelona is known for cute its balconies, beautiful sights, the Ramblas with nice shops and a sandy beach where you can relax. So, what else do you need? Great food of course! The city offers all kinds of tasty flavours and spices from all over the world. In order to not get lost in places to have a great dinner, we will show you a list with the 10 best restaurants in Barcelona.
The best restaurants in Barcelona
Bar Lobo
We start our list with the best restaurants in Barcelona with a tapas restaurant, of course. It's called Bar Lobo and perfect to visit after an exhausting shopping day, since it is located near the Ramblas. The restaurant also offers a varied breakfast, and an entertaining lunch. The restaurant is located in an open and luminous space where there is always a cosy atmosphere. In addition to tapas, the restaurant also offers delicious pastas and burgers; something for everybody!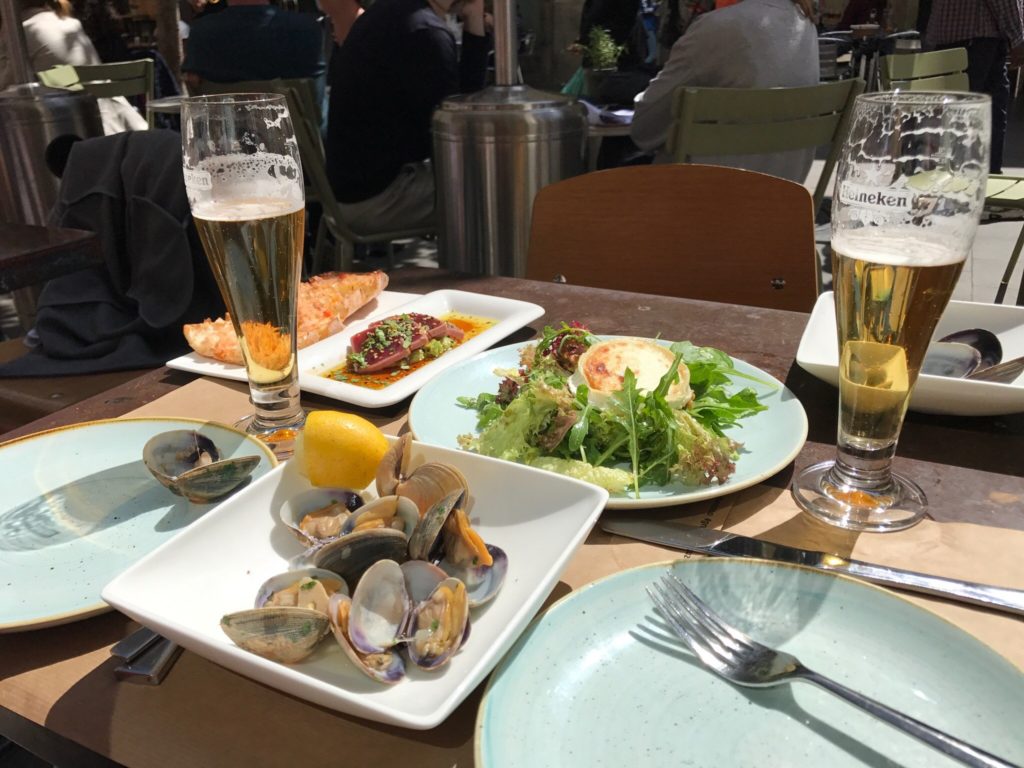 FOC Barcelona
FOC Barcelona is a Latin American restaurants located at the beach, in the Barceloneta district. The owners are not of Latin American origin but their passion for Latin America is huge. Their focus is on the cuisine of Peru, Brazil, Mexico and Argentina. The portions are normal, they will serve you very kindly and do everything to make you feel at home. Although you cannot book a table, they work very hard to find a table for you as soon as possible while you are waiting at the bar with a cool drink. They serve the best cocktails, delicious burgers and the typical Spanish tapas. Something you certainly should try is "patacones", a potato cracker with fresh tuna, avocado, onion and coriander.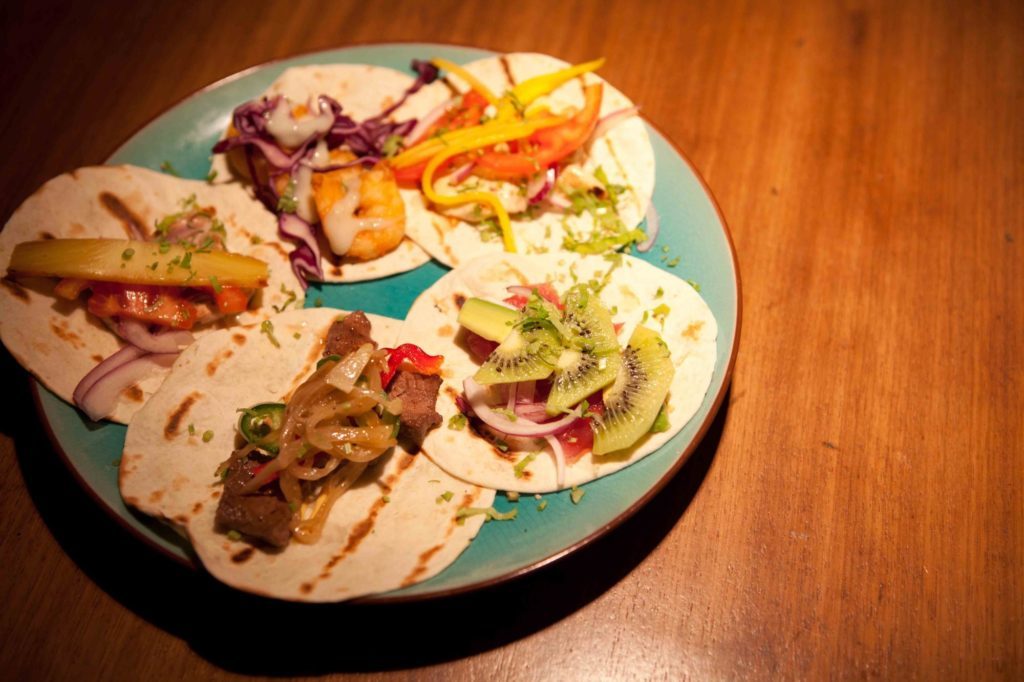 Makamaka
Makamaka is a burger restaurant located in the Barceloneta district, close to the beach. The restaurant was founded in 2012 by two Dutch people; they lived together in Amsterdam. When they were given the opportunity to open a restaurant in Barcelona, they took this opportunity and moved to Barcelona with a group of Dutch people. They serve the best burgers, delicious cocktails as well as tasty salads and breakfasts. In addition, they serve vegetarian burgers. They don't book tables but waiting for a table with the best cocktails isn't that bad; that's why we also added to our list with the best restaurants in Barcelona.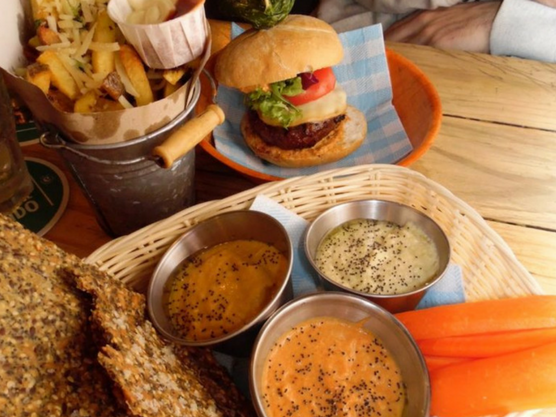 Flax & Kale
Another restaurant is a healthy 'Flexitarian' restaurant: Flax & Kale. They mainly work with vegetable products, and 20% of their recipes are from fish. They are passionate about serving healthy food to people, making them happier and living longer with a good health. They offer delicious breakfasts, lunch and evening meals, and also tasty desserts and juices. In addition, they have a special menu for children. What is also nice to know is that at the end of their menu, they have made an allergen list per recipe. Very handy! Besides, it is possible to book a table online or by phone or email.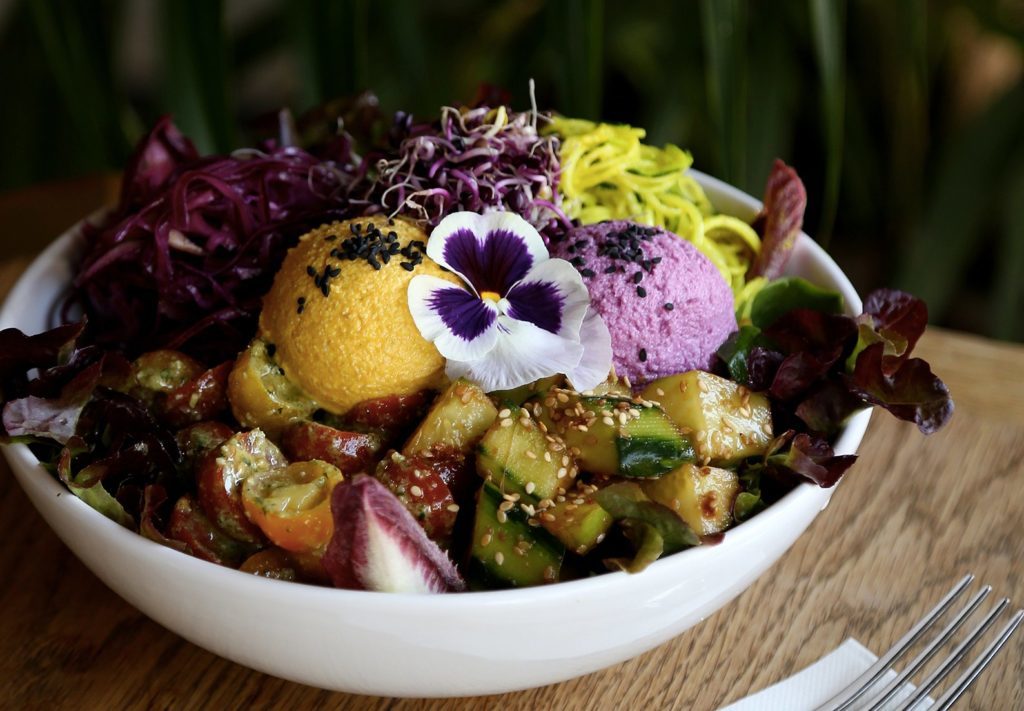 NAP
NAP; Neapolitan Authentic Pizza, is one of the best Italian restaurants in Barcelona. The restaurant has two locations in Barcelona, with the original location in El Born and a second restaurant: Nap Mar, in the Barceloneta district. It is a simple restaurant with low prices (for a pizza margherita you pay only 5.50€), but the quality of the products and the way they serve it is fantastic. Do you want to be sure to have a table? Then you better go to Nap Mar in Barceloneta. They serve the same products but have a bit more space, so it is more likely to have a table. If you really want to be sure of a table, you can book by phone or send a message via Facebook.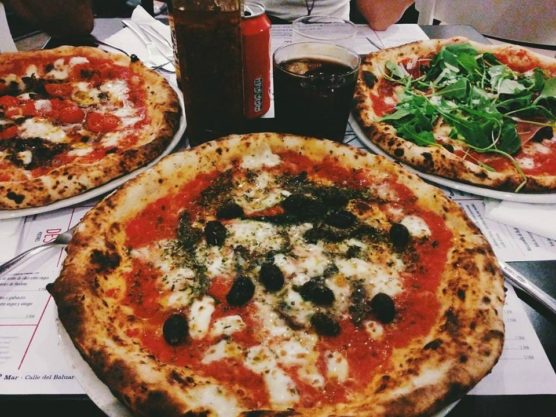 Kibuka
Kibuka is an Asian restaurant that serves delicious fresh sushi and various side dishes. They have a sushi bar & restaurant, and a sushi bar & drinks. At sushi bar & drinks they serve the same as at the restaurant, but they have an extensive wine list and a cocktail card with the tastiest cocktails. You can book a table online or by phone.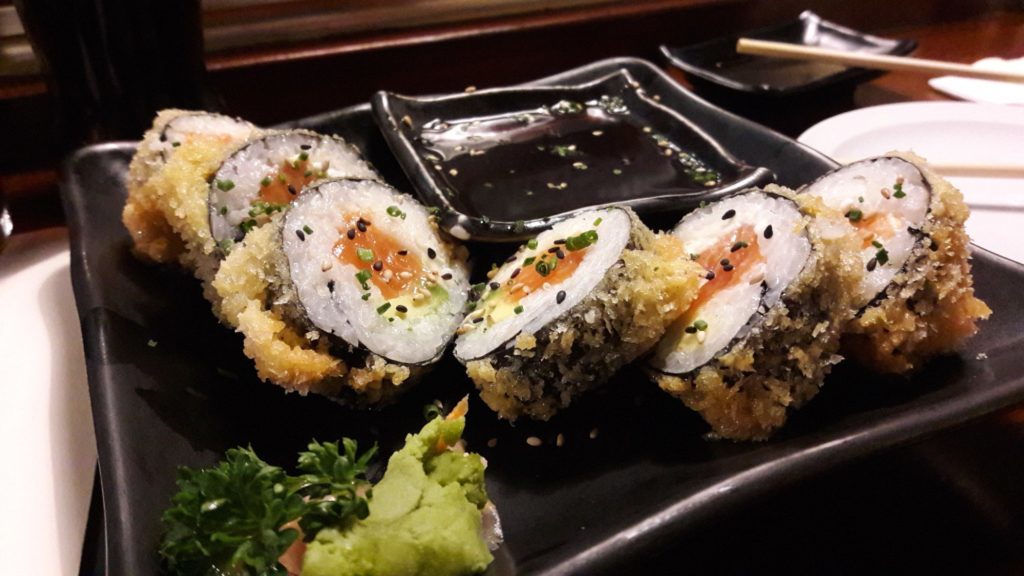 Torre d´Alta Mar
What should not be missed on our list of best restaurants in Barcelona, is a romantic restaurant where you can enjoy a romantic dinner. This isn't only a great restaurant because of the quality of the food but also because of the amazing views. We are talking about Torre d'Alta Mar, a restaurant located in a tower 75 metres high. From your table you have a panoramic view of the harbour, the city, the beach and the mountains. The dishes are made of the best products and the food is served in an elegant way.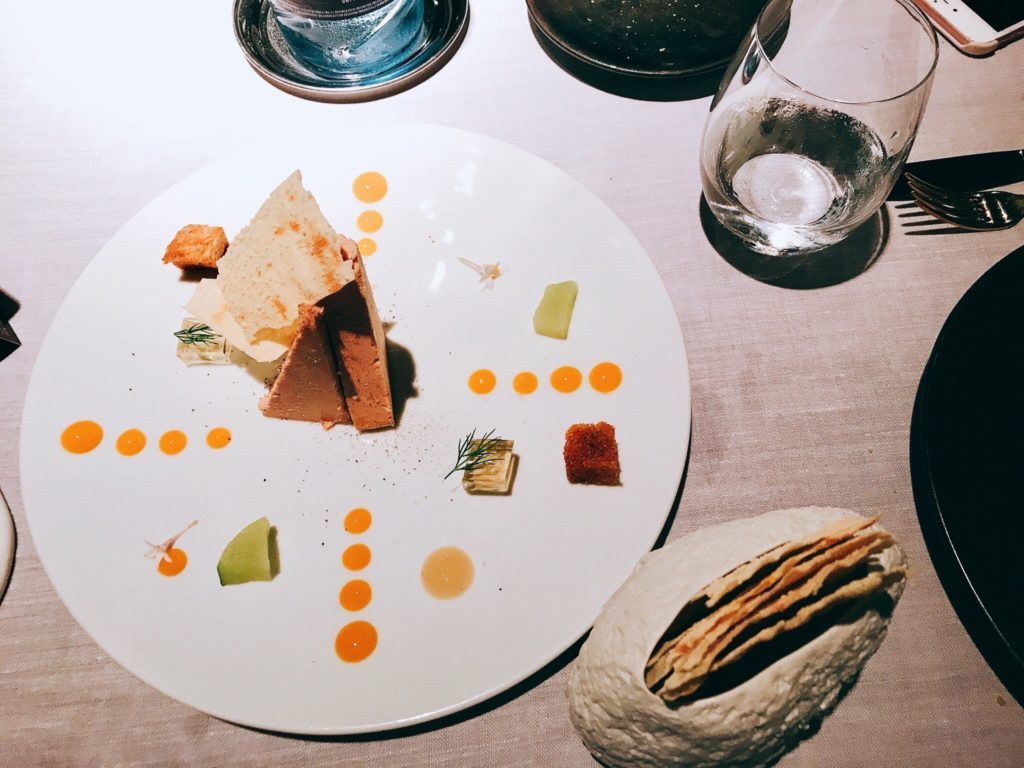 Martínez
A city trip to Barcelona with the family is certainly recommended, but it is important to find good restaurants that also serve dishes for children. Because of that, we also added a restaurant perfect for families. Martínez is a restaurant known for its delicious paella. In addition, they serve dishes from the grill, and fish dishes. They are also good at making great martinis. It is possible to book online or by telephone.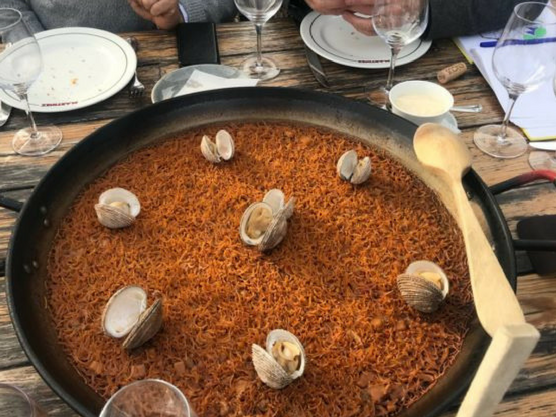 ABaC
Do you really want to enjoy your city trip in a luxurious way, then the restaurant ABaC is definitely recommended. This culinary restaurant is located in the northwest of Barcelona. Jordi Cruz, the chef, uses the freshest and most natural products to prepare his dishes. They have created two menus: a traditional menu and a large menu. The website gives you an impression of all dishes.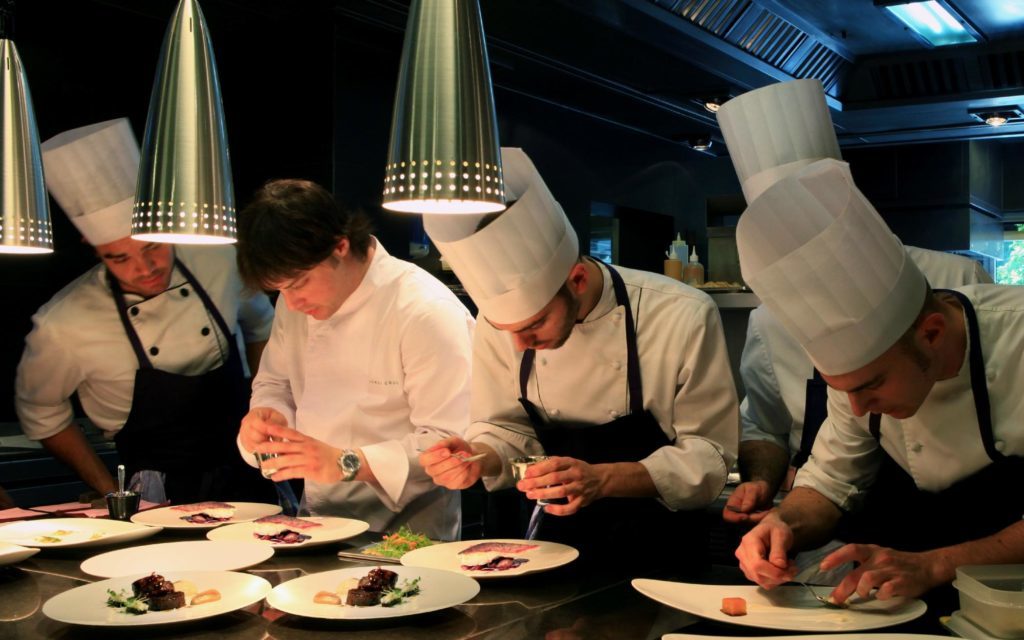 Chez Cocó
Finally, a French restaurant can not be missed on our list with the best restaurants in Barcelona: Chez Cocó. The restaurant is nicely decorated with traditional Provencal hand-crafted mosaics. They serve delicious meat dishes and the chicken is served straight from the skewers. Of course you can choose which part of the chicken you prefer. It is possible to book online or by telephone.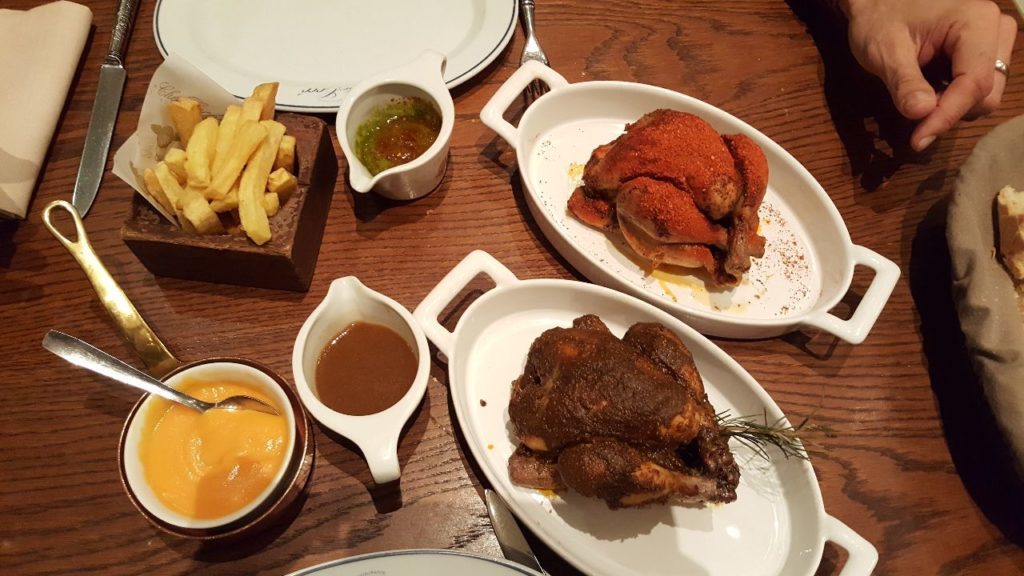 Are you ready for your next getaway to Barcelona? With this list of best restaurants in Barcelona you sure are! We hope you'll visit one of these places and if so, we are curious about your experience!