Backpacking, today's trend. On the road with a backpack, discovering the most beautiful wonders of the world. Maybe you've done it before and you already know all the essential tips, but it could also be your first time backpacking. The first time travelling alone is always a bit scary. What are the most important things to bring with you? Because a backpack is different than two suitcases, with all the place you need. And what to do with transport? Or where are you going to sleep? And what are the best destinations? Today we'll show you all the backpacking tips you need!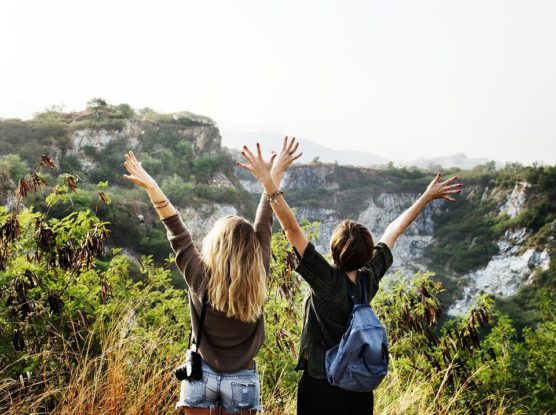 The most beautiful destinations
We start our list of backpacking tips with the most beautiful destinations. Of course, you can travel the whole world, but what destination should you visit first, or definitely? And what destinations are safe enough to travel to?
According to the National Geographic, Colorado, Iceland, Zimbabwe, Vietnam, the Philippines, Eastern Europe, Colombia, Ecuador, Argentina, Australia, New Zealand and even Turkey, are the best destinations for backpacking. Other also say Canada, Cuba, Mexico, Thailand and Brazil.
Are you are real nature lover? Then Iceland, Argentina, Colorado, Ecuador, Australia, New Zealand, Vietnam, Zimbabwe, Canada, Colorado and Colorado are highly recommended. Are you more a beach person? Well, then you should discover Mexico, the Philippines, Australia or Thailand. We recommend Cuba, Colombia, Turkey, Eastern Europe and Brazil to visit for its cultural sites.
Speaking of the safest destinations, especially for women, Australia, New Zealand, Canada, Colorado, Iceland and Eastern Europe are at the top of the list. The least safe are Zimbabwe, Vietnam, the Philippines, Colombia, Ecuador, Argentina, Turkey, Cuba, Mexico, Thailand and Brazil. In these countries there are mainly a few areas where you have to be vigilant. This is due to political unrest, attacks due to religious beliefs or crime. Be sure to check in which countries there are problems before you go!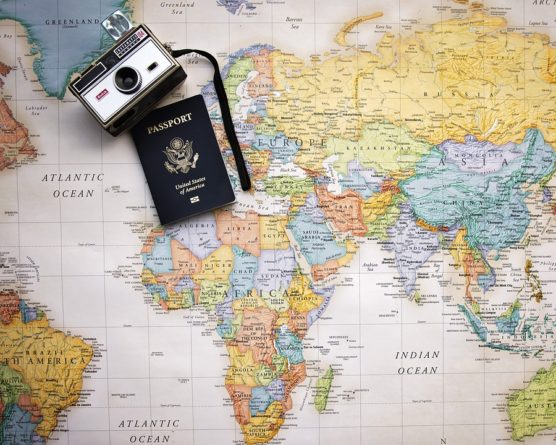 Tips for packing
Since you probably travel longer during a backpacking trip than during a sunny holiday or city break, you have to spend a lot of time to prepare your luggage. Also because you want to take as few kilos as possible. Of course you do not want to have 30kg on your back during an exhausting hike, or a hot tour through the city. With these backpacking tips, you can be sure that you have the right products and as little kilos as possible.
Backpack
A backpack, of course we need a backpack! But make sure you buy a sturdy and solid backpack. For a longer period, it is necessary to buy a backpack between 50 and 70 liters. Smart to also buy are packing bags and a flight bag. Packing bags are for putting different items of clothing in separate bags. A flight bag protects your backpack against damage or dirt. Do not forget to hang a luggage tag on your backpack!
Important forms / cards
This might be the most important thing on your backpacking list: all the forms and cards you cannot forget. Think of forms such as your airplane ticket, travel insurance documents and copies of your driver's license and passport. In addition, it is smart to bring passport photos. You'll need these when you are going to apply for a visa abroad. Regarding the cards, it is useful to bring your driver's license, debit card, health card and credit card – make sure you can use your credit card in the whole world!
Travel Sheet
Because a sleeping bag takes up too much space, it is useful to bring a travel sheet. It is a bag where you can sleep in yourself. Many people put it in a sleeping bag, because it is much easier to wash – and sleeping bags can be rented in many places, especially in cold countries it is necessary to also rent a sleeping bag.
Money Belt
Also very convenient to carry, is a money belt. It is a bag that you wear around your hip, to decrease the chance of being deprived. Here you can save all your important documents and your money. You don't like a bag around the hip? It is also possible to carry it around your neck. Put your clothes over it if you want, so nobody can see it.
Clothing
On clothing, you can save a lot of space and weight. Think of a fleece vest instead of a thick sweater, or leggings and thin trousers instead of jeans – not the best idea to bring your prettiest clothes. You can wash your clothes almost everywhere, but this doesn't mean that the quality will stay the same. For example, in Asia they use other washing products than we do. We recommend to bring clothes for 5 to 7 days. This means that you have to do the laundry several times, but otherwise your backpack will be too heavy. Important clothing to take with you are underwear, a windproof jacket, trousers, shirts, walking shoes, flip flops, socks, bikini / swimsuit and a hat against the sun.
First aid kit
A first aid kit is always smart to take with you, you never know what happens. Also something for the mosquitoes and medicines such as paracetamol, ibuprofen, diarrhea inhibitors, vitamin tablets, your own medication and sometimes, malaria tablets. Don't forget to bring betadine ointment, nail clippers, tweezers and sun cream.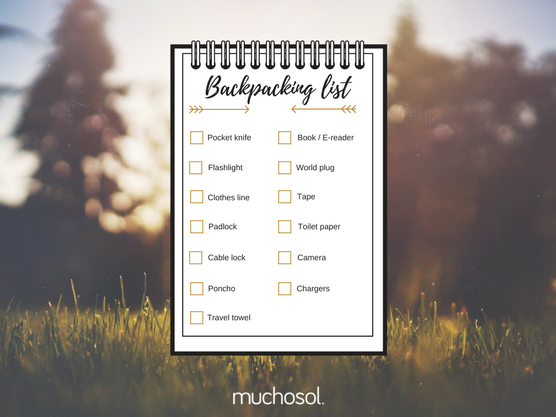 Tips for destinations
Below we have compiled a number of backpacking tips about the destination itself. How should you tackle your journey? What needs to be arranged in advance? Is it useful to plan my trip with a travel guide? Read all tips briefly.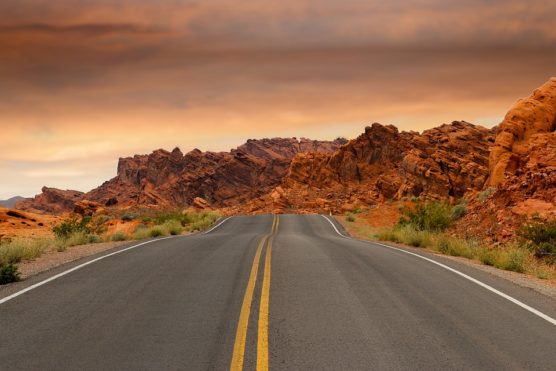 Before departure, it is very important to you check whether you need a visa for the country you're travelling to. In Asia you almost always need a visa, or think of America. It is also very important to know in advance whether the country of destination has the same currency. You can often already exchange money in our country. Or at the airport of destination.
What also has to be arranged in advance is the flight ticket and the accommodations. As a novice backpacker, it seems convenient to have all accommodations booked in advance. But, we recommend that you only book your flight ticket and the accommodation for the first night. If you book everything in advance, you record everything, but not knowing where you'll end gives you the most beautiful experiences. At destination you'll meet other travellers or locals, who are most likely informed about smart routes, safe transport and the must do's. Maybe you decide to travel further together. And if you want to book a hostel on the way anyway, you can easily do so via the app: hostelworld.
An important backpacking tip: read first everything about the country. This is especially important because of the possible cultural differences. It is also useful to know in advance which sights you really should not miss. A good travel guide for this is The Lonely Planet, which has an edition for almost every country or city.
Also, it is understandable that you want to do as many as possible in as little time as possible. But, an important backpacking tip: "Take it slow". From experience, the best memories arise from unexpected things. Plan, just like your accommodations, not too many activities. When you travel slowly, you can stay longer in a place that you really like. In addition, it is far too tiring to keep you busy. After all, you are there to enjoy.
The last backpacking tip that we want to give is: listen to your feelings. Of course, backpacking is all about one big new adventure, but be careful. If something does not feel right, then it often is the case. Take care of yourself. And like our moms say: "Don't do anything your mother wouldn't do either."