If you ever have planned a holiday to Cuba then you probably already discovered that Cuba has many paradise islands which they call "Cayos". The best beaches of Cuba can be found on these beautiful islands. As you know, Cuba itself is an island, but around Cuba you will also find many places which are surrounded by the waters of the Atlantic Ocean and the Caribbean Sea. Today these little islands are the favourite holiday destinations of many tourists. And yes, we as well are in love with these beautiful places. That is why we would like to take you on a trip to the white beaches and turquoise waters of Cuba!
The paradisaical beaches of Cuba
Cayo Coco
One of the most famous islands of Cuba is Cayo Coco. It is annually the most visited island by tourists what definitely not surprises us. Cayo Coco is a natural paradise with granular sand and a clear sea where relaxation and leisure are the perfect combination in order to offer travellers their dream holiday. On this island, you can also practice all kinds of water sports, such as snorkelling and diving which are highly preferred by many tourists due to the impressive underwater world. The beaches have the turquoise waters of the Atlantic Ocean on one side and lush vegetation on the other side. In addition, Cayo Coco is a home to many passing animals that are loved by tourists, such as pink flamingos. The curious animals are a surprise for the visitors and a tourist attraction for nature lovers.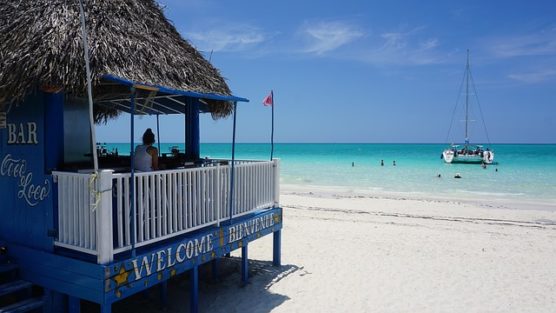 You find this Cayo Coco in the north of Cuba and is well connected with the traffic. For example, there is a 20 km road across the sea and domestic flights to this paradise.
Cayo Guillermo
About 30 kilometres from Cayo Coco we find another piece of paradise on our earth: Cayo Guillermo. Integrated in the archipelago called "Gardens of the King" (Jardines del Rey), which is not as popular as Cayo Coco and consists of wildlife with beautiful beaches. Besides, you will find lush vegetation, clear waters, all types of corals and large areas of fine white sand. Even though Cayo Guillermo has a wide range of tourist services, it still retains its purest nature. Ultimately, Pilar beach can be found on this island, one of the best beaches of the country.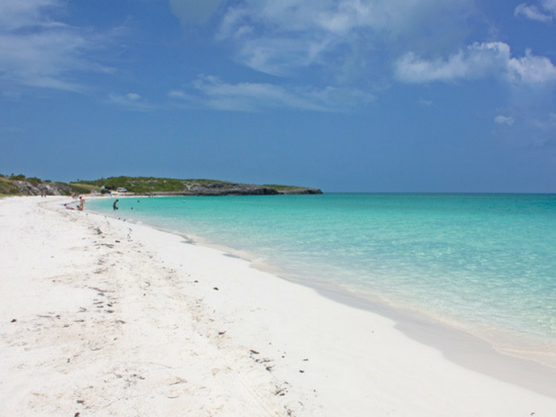 Cayo Santa María
For the next paradise we stay in the same area. Westwards you will reach Cayo Santa María. This island belongs also to the archipelago Gardens of the King together with Cayo Coco and Cayo Guillermo. Cayo Santa María has the nickname "The White Rose" (La Rosa Blanca) due to its 10 kilometre long coastline of natural biosphere reserve. In addition, it is a very suitable area for every kind of tourist. Those looking for peace and quiet and who would like to sunbathe in beautiful sand listening to the soothing waves of the Atlantic, this is the perfect place for.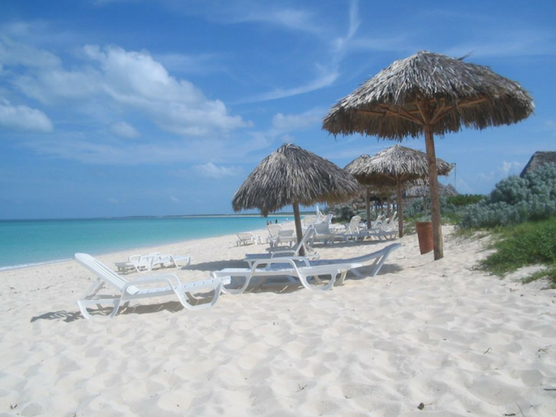 Cayo Las Brujas
As you can see along the path which we have been walking so far, we can find the most popular Cayos in the north of Cuba. As we move further east we arrive on Cayo Las Brujas. Despite the name of this Cayo (Island of witches), this natural paradise offers beautiful beaches and all sorts of activities. Although you can reach the island through a highway built across the sea, you can also reach the island with a domestic flight, perfect for the ones who are staying in one of the major cities such as Havana, Santiago or Trinidad.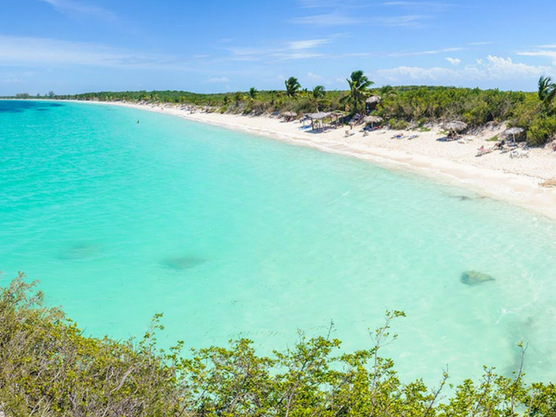 Cayo los Ensenachos
After Cayo Las Brujas we travel to Cayo los Ensenachos where tourism has respect for this piece of heaven on earth and where you can enjoy the wild nature. This island has a lot of greenery and spectacular beaches like El Mégano. Besides that, the island is perfectly connected to Cayo Santa María which makes it very easy to visit both these islands during your vacation. Cayo los Ensenachos is the perfect place for those looking for a less saturated area to enjoy the sea. Relax, swim and dive into the clear waters of the Atlantic Ocean and sunbathe in the fine sand with an intense white colour. What else do you need for a relaxing holiday in Cuba?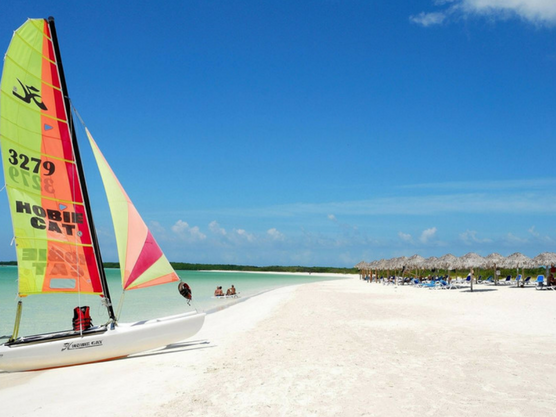 Cayo Largo del Sur
Now is the time to discover an island a little further away from the coast located in the Caribbean Sea: Cayo Largo del Sur. Unlike the previous islands, this island is located in the south of Cuba. It is one of the most beautiful islands of Cuba with nearly 30 kilometres of coastline, where some of the best beaches can be found, not only in the country but in the whole Caribbean region. The waters are calm, shallow with an intense turquoise colour inviting tourists to discover its underwater world. There is no one who can resist this place. Here you can discover a spectacular bottom of the sea with thousands of coral which can not be found in any place in Europe.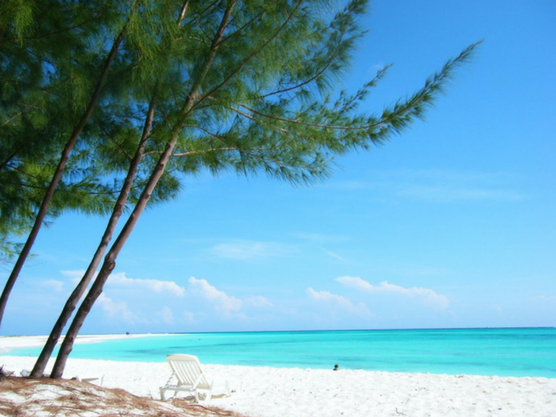 Cuba is not only a perfect destination to get to know the culture and history, but also to discover beautiful places 365 days a year. The climate makes it possible to enjoy the islands and the beaches of Cuba all year long. Many of these islands can be reached from the mainland of Cuba. There are domestic flights available or travel by boat to the islands. Therefore it is not difficult to visit these Cayos even if you are staying on the mainland of Cuba. Want to discover more about Cuba? Discover the best things to do in Cuba here!