Today we would like to introduce you to our colleague Pedro, responsible for Business Development at Muchosol. He is going to tell us all about his favourite destination: Tangier (Morocco).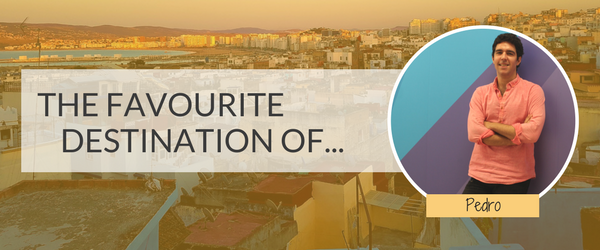 Hi Pedro, tell us something about yourself and your job at Muchosol
My name is Pedro Martín, I am 29 years old and I am responsible for Business Development at Muchosol. I was born in Málaga but I lived in Madrid for the past 11 years, until November 2016, when I came to Valencia. In Muchosol I am dedicated to B2B marketing and business development, looking for interesting partnerships and distributors for our holiday homes.
And tell us, where did you travel to last year?
Last year, because I was installing in Valencia, I could not travel too much. I was in Lisbon for one week spending New Year's Eve, which is one of my favourite destinations and thanks to the proximity to my country I always go whenever I can; in the autumn I made a road trip through the province of Zamora for a week, visiting the famous restaurant Lera as well as the capital of the province and some interesting towns. Finally I went to Tangier twice, which is my favourite city outside of Spain and where I would like to live without a doubt.
Not bad … and tell us, why is Tangier your favourite destination?
Tangier is an eclectic, authentic and vibrant city. On the one hand you have the Medina (the old town), with its meandering alleys, its old houses painted in blue and its traditional trade. It's like travelling to the past, like being in a story of the Arabian Nights. On the other hand you have the modern part, comparable to any European city, with its promenade full of bars and modern restaurants, with an intense nightlife and an amazing modernity that makes you sometimes forget that you are in Morocco, that you are in Africa.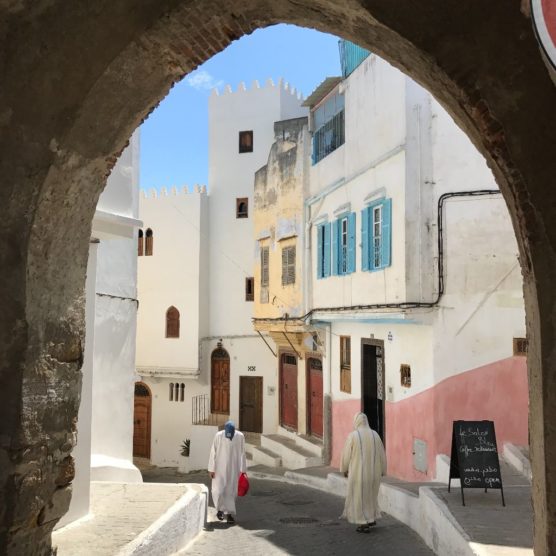 Tangier still retains the flavour of that old international city that it was during the Second World War, a city of passage and exile for thousands of Westerners. In its elegant hotels, spies, politicians, businessmen and artists of all nationalities meet each other, making this city an "Arab-style Ibiza" during the 40s, 50s and 60s. Throughout the twentieth century Tangier was a meeting place for artists of the stature of Matisse, Capote, Jack Kerouac, Mick Jagger or Keith Richard and still retains some of that atmosphere. All this without valuing its amazing gastronomy, where you can enjoy the best fish tagine, a traditional couscous or a shellfish in the purest Spanish style for a price so cheap that you will think your bank made a mistake in your account.
How many times have you been there? Are you going back?
Since I discovered this city a few years ago I try to go at least once a year. It's like a therapy, it helps me to disconnect from the rush and obligations and helps me to get back to work with fully charged batteries. In addition, the people there have other concerns, are born survivors and every time I return to Spain you approach it from another perspective your "problems of the first world". Would I return? Sure, I'm already looking for flights.
What is the best thing to do in Tangier?
For me a perfect day in Tangier starts with buying breakfast in the Kashba shops, Arabic bread, honey, butter and tea and after that going to the apartment to have breakfast on the roof (if you are going to stay in the Medina, always look for houses with a rooftop terrace). After breakfast you can take a walk around the souk, look at handicraft, food and herbs shops… talk to the neighbours (they all speak Spanish, French or English), you stop at a bar for a mint tea while you look at the people walking by… all very relaxed!
After that, you can negotiate with a taxi driver from the main square to take you to Asilah (no more than £25), a small village on the coast, 40 minutes from Tangier. In Asilah you can stroll through its ancient streets, take photos, climb the wall to see magnificent views of the sea… Have lunch at any of the restaurants on the street that is just after before the place you have to cross the door of the Medina (beware if they offer you beer, you will most likely be charged at the price of Champagne).
After the meal you can take another walk through the streets of the Medina and you return with the same taxi driver to Tangier. Rest in your holiday home and for dinner you can go to the promenade for a good glass of wine, or for a more western dinner and after that a few drinks in any of the pubs. Tangier is a city you should live more than only see.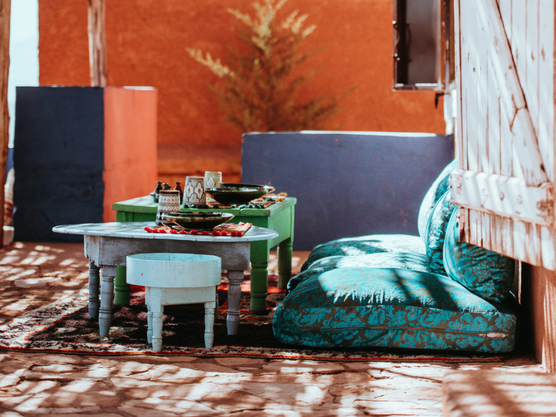 What would you recommend to those who want to go to Tangier?
The first thing is that you should go there with your mind completely open. It is important to get rid of prejudices because, as I said before, in Morocco customs and values are very different from ours. The city has gaps in its infrastructure, you will not see the pristine sidewalks, you will see few facades or immaculate windows, the taxis are -in general- old and except in a few exceptions (restaurants, bars and western hotels) you can order alcohol.
Another thing is that they are prepared to interact with people. The people of Tangier are curious people who stop you on the street and ask you, do not be afraid to interact with them. On the other hand, although Tangier is not Marrakesh, if you walk through the souk, it is most likely that they offer you all the products they have, they will want to sell you everything. They are not as "pushy" as in Marrakesh but for people with little experience in the Maghreb, it can be overwhelming.
Finally negotiate everything before accepting a service. Are you going to use a taxi? Close the deal of the price of the journey with the driver first. Do they offer you beers in a traditional bar where they do not have a menu? Negotiate the price of each beer with them. Does someone recommend you on the street to eat at a restaurant? Ask them for the prices, and that they accompany you to see the restaurant first and if it does not give you a good feeling, do not hesitate to say no. They are insistent but they understand a resounding no.
Would you recommend Tangier as a family destination or for couples?
Tangier is suitable for any type of tourist when you are open-minded and willing to suffer a relatively important culture shock. For couples, definitely! I have seen some of the most romantic hotels of the world in Tangier. For families? Well, according to the age of the children. If you go with a baby cart you should know that the sidewalks are narrow and have holes, the streets are steep and to move around the city the best option is by taxi. I think that for families with older children (from 10 years old) it is perfect, not so much for small children.
Finally, what is your next destination?
My next European destination is Hamburg, I want to go this spring when the weather improves. I have been told that it is a vibrant city with a unique atmosphere. If we talk about long distance travel, Peru. I am looking forward to go 3 weeks and do a tour of the Andean country … Machu Picchu, Cusco, Nazca, the Amazon … do I need to give you more reasons?