Groups of friends are the best. They are unique and very varied, and that is what makes them so fun. If we already start talking about your gang going on a travel, the fun will be multiplied by a thousand because, is there anything more exciting than a group getaway with your closest friends? Since we know a little about travelling with friends, we wanted to illustrate the most typical profiles of travelling girls, those friends that we all know and all have in our groups. 
We are sure your group of travelling friends has a …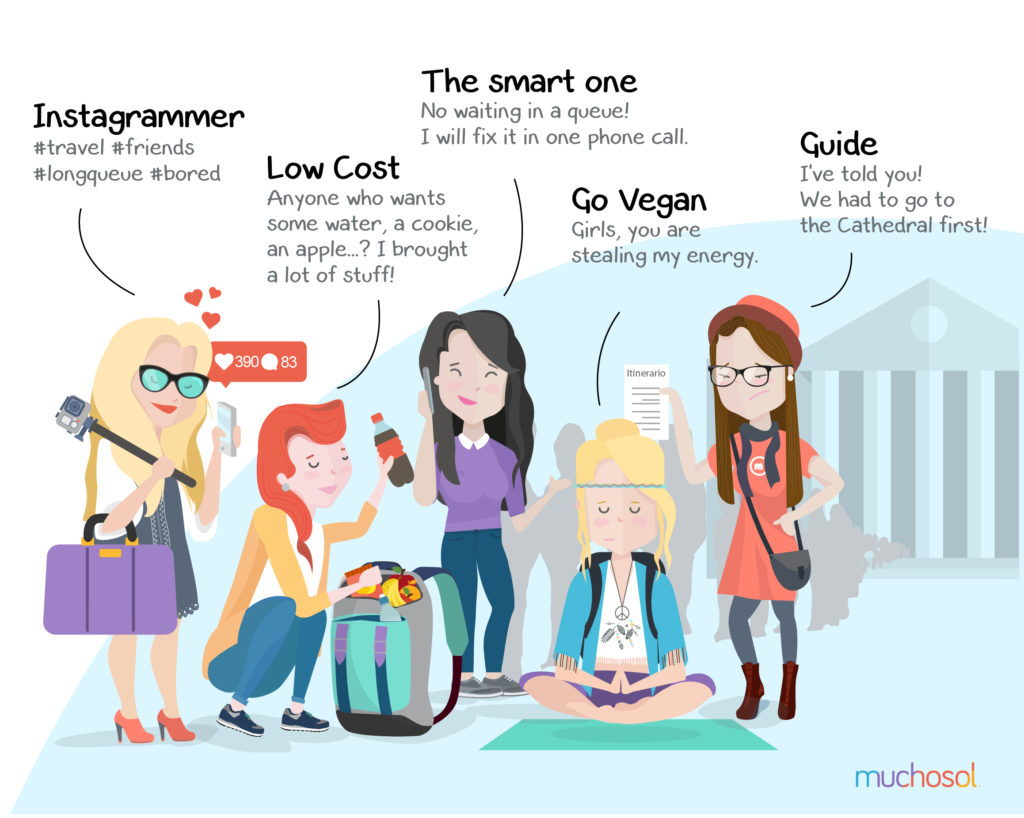 Instagrammer
The smartphone or camera is stuck in here hands. You don't travel with your friend, you are travelling with your photography. Her suitcase is immense, of course, all those different outfits are screaming for air in there. It's okay because, thanks to her, you're going to have a lot of memories of the travel. It also sucks because, the trip will go slower and you have to listen to the sound of "wait, wait! We have to make a picture here!", all. the. time. And if that wasn't enough, her hobby is contagious. You would swear that before you didn't stop to take pictures of your breakfast and that your cell phone battery lasted all day … Girl, you will end up infected by the Instagram life if you aren't already.
Ideal destination: Paris. Is there a destination more Pinterest?
Go Vegan
A little bit hippie, very aware of the environment and inner peace. Of course, she is vegan. She wears clothes bought in flea markets and second-hand stores and her hair is air-dried, probably in a bun and with the blonde wicks giving her last stripes at the ends of her hair. She practises surf and her cheeks are toasted by the sun all year round. She is a fan of leaving everything in the hands of improvisation, something that can go very well or very badly (can you imagine that you miss the bus and the next one doesn't come in 1 hour?). It's cool because she is going to take you to discover places that are not very commercial but they have a lot of charm. It's not always positive because, sometimes, it gets a bit too much with the chakras and her zen energy.
Ideal destination: The islands of Croatia. With good waves and little occupation.
The smart one
She just knows everyone in the world. Preparing a holiday with her is perfect because "I will tell my friend who works at the rental company that we are coming so we get a discount". She is the most animated and social one of the group and, of course, at the destination she has thousands of friends. It's great because with one call you will find out where is the pop up of that fashion firm that you like and, maybe, you save more than one queue in the places where she has contacts (I suppose all). It is not cool because following this rhythm is complicated and after a day of intense sightseeing, it doesn't look like you have more energy to go out.
Ideal destination: Barcelona. The best trendy places can be found here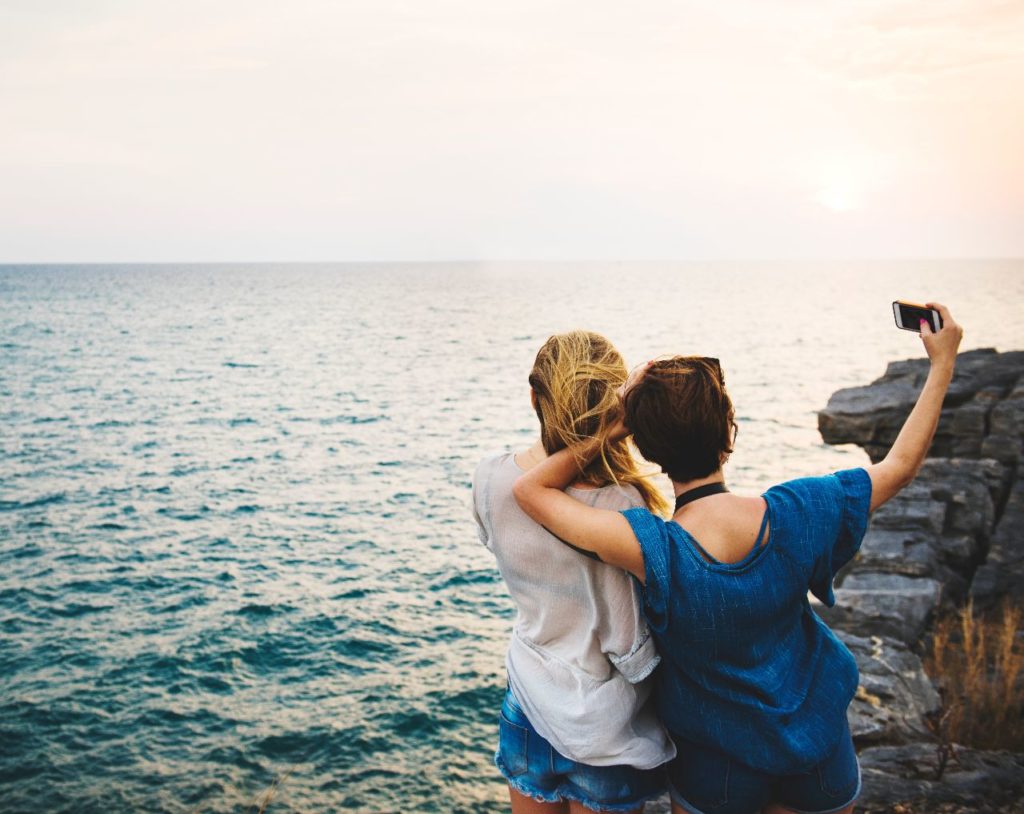 Guide
The one who is waving the map of the city in the air. She has everything prepared and organised, without any loose ends. She knows how to find the best flights and the best located accommodations, and she even prepared a handy guide of the destination for all of you. Moving around the city with her is very easy, she read about all the types of transportation and knows where the best stops are. It's great because, thanks to her research and planning, you're going to visit more places than you expected. It sucks because, when something disturbs your route, you can change the whole plan.
Ideal destination: anywhere. No city can resist your routes
Low cost
We all want to save some money, but this girl is just too much. Every alternative that saves you a pound is better. She buys her air plane tickets more than a year in advance and carries a backpack loaded with sandwiches and snacks to avoid spending too much money in the restaurants. It's great because she knows all the tricks and tips to save on your trip. Sometimes it suck as well since it could mean you all are going to miss dinner in that specific cool restaurant you wanted to visit.
Ideal destination: Lisbon. Super cheap to eat and go out.
And you … what kind of traveller are you?