Gran Canaria is a perfect destination for couples who are looking to experience new adventures, thanks to its good weather and good vibes. Spend a few fun days together or rekindle a flame that has faded a bit. There are more than hundreds of attractions on the island which makes it also a great destination for a vacation with children. However, what concerns us today is discovering the best of a Gran Canaria for couples, so keep on reading to get to know the best places and the best activities for travelling lovebirds.
Things to do in Gran Canaria for couples
Take a walk through the Dunes of Mas Palomas
During the sunset, when the golden sand is still warm, a barefoot walk observing the sunset can be one of the best romantic things to do in Gran Canaria. Declared a Special Nature Reserve, the Dunes of Mas Palomas, located at the southernmost point of the island, comprises a unique area of 400 hectares that contains a beach, a field of palm trees, a lagoon and the famous organic sand dunes. You can end the walk at the beach of Maspalomas with a romantic picnic.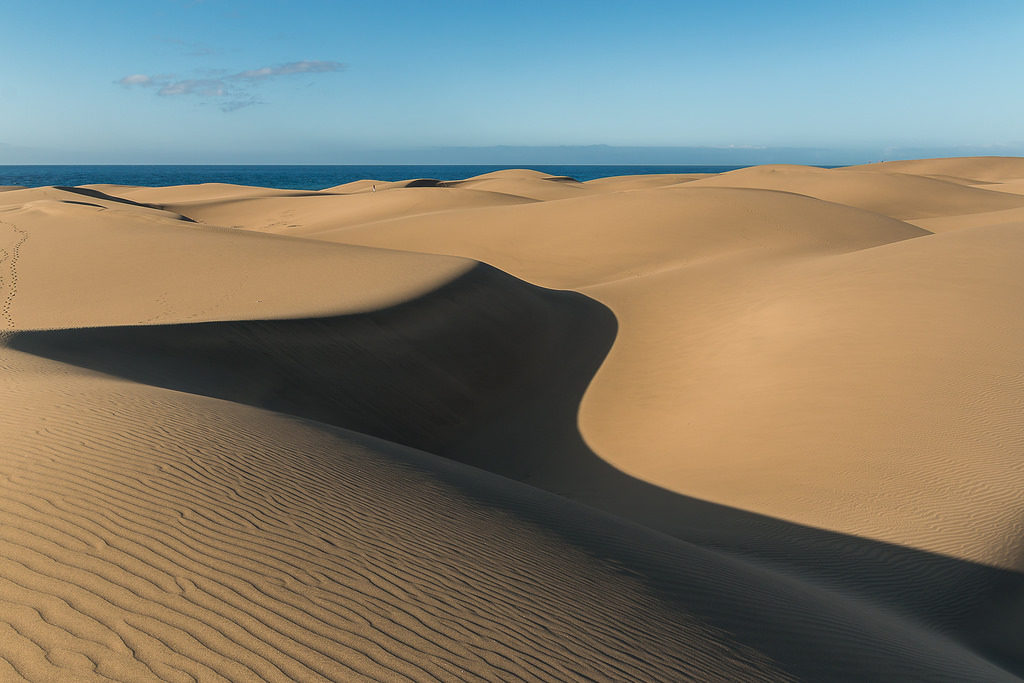 Admire the Garita Bufadero
Telde is a municipality belonging that belongs to the province of Las Palmas, it is not too touristy but it is beautiful though, perfect for a relaxing day on its beaches: Melenara, Hoya del Pozo, Salinetas… or the Garita, the most popular one and also the most special one. From the shore you can see the Bufadero, formed by two large holes in the rocks through which water flows at high tide. These holes are filled and emptied quickly because the rocks have holes that eject water jets when the tide is rising, creating an impressive visual and sound show. Take into account that you cannot bathe in this area, it can be very dangerous, even for experienced swimmers.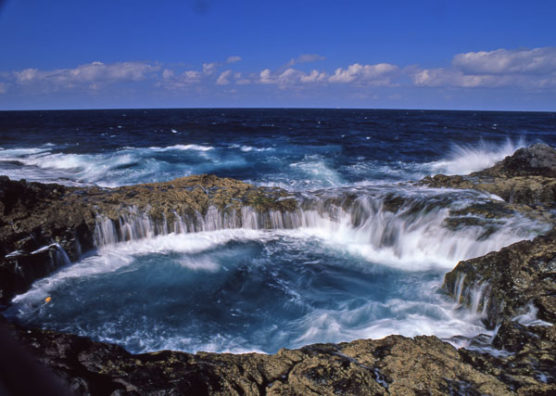 It is the largest geological formation of this type in Gran Canaria and, next to it, there is a lookout with places to sit and observe this marvel without any danger.
Take a trip to Roque Nublo
The Roque Nublo Natural Monument is one of the best known places on the island. It was formed during the second eruptive cycle (the island of Gran Canaria was formed in three cycles). It is located within the Nublo rural park in the municipality of Tejeda, coinciding with the centre of the island. It has a height of 67 metres, and rises 1813 metres above sea level. The aborigines took it as a place of worship and, in 1987 it was declared a protected natural area. Years later it received the recognition of Rural Park.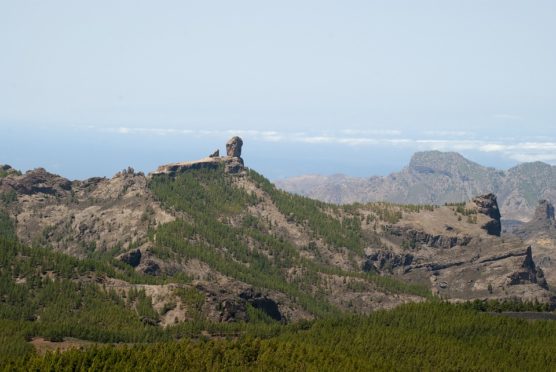 If you practice trekking, know that the Roque Nublo route begins on the main road and is 1.5 kilometres from this place and the Roque de La Rana, another unique natural monument. During this walk you will also discover the Roque de El Fraile, as well as crossing the towns of Artenara and Acusa. At the end you will admire the beautiful views of the Caldera de Tejeda, the Pozo de las Nieves and the Llanos de la Pez.
Stroll through the Puerto de Mogan
The marina of Mogán, Italian style, is not only perfect to visit at sunset, but you can also do many activities here, starting with sailing to other nearby islands. You will find restaurants -you will love El Patio Canario and Sabor a Puerto Mogán- and shops, crafts, jewellery and souvenirs. You can practise fishing, embark on catamaran trips, scuba diving and sailing, among other activities.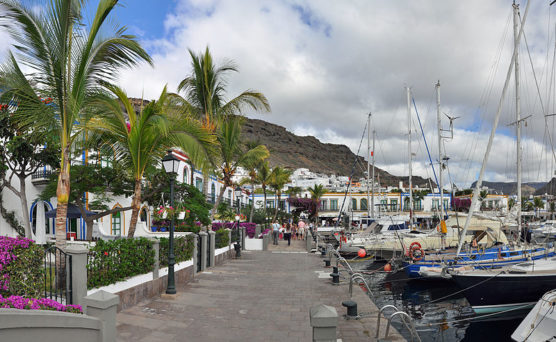 It is surrounded by many sailor houses and small fishing boats combined with large luxury boats.
Practice various aquatic activities
Some of the best activities in Gran Canaria for couples is practising water sports. Thanks to the company Aquasport, a nautical leisure centre, you can rent jet skis, fly boards or have fun in giant inflatable boats. They have offices on Taurito Beach, in Mogán and on the Inglés Beach. The facilities have toilets and free lockers.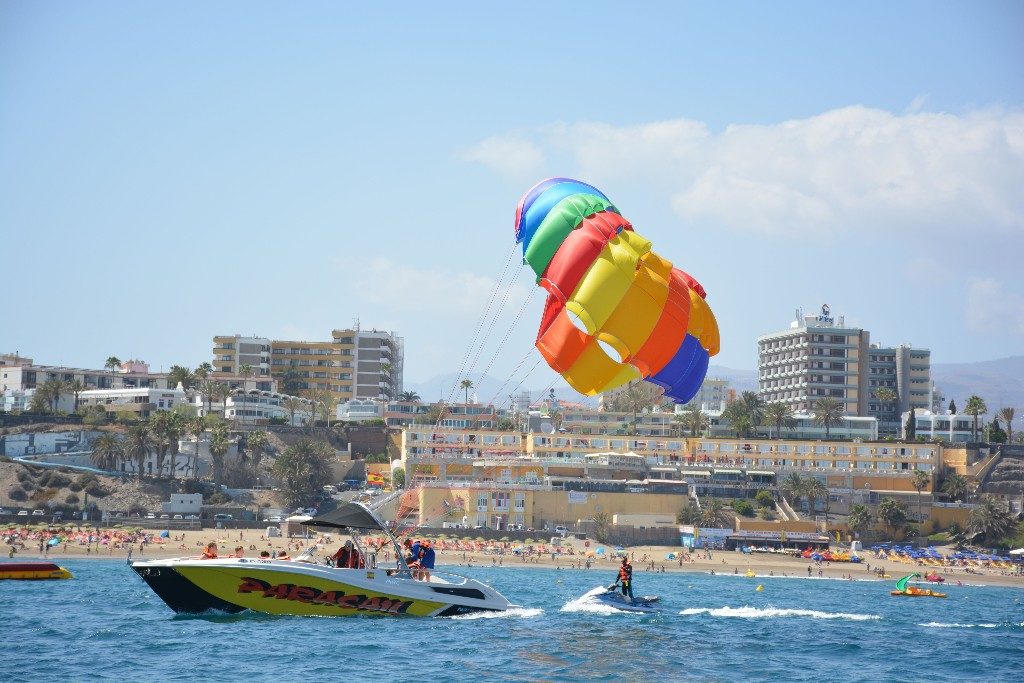 Apart from the aforementioned activities, you will also have the possibility to enjoy parasailing, Jet Board, buggy and catamaran trips.
Do you like the plans we recommended you to do in Gran Canaria for couples? Surely you know someplace else to go and visit as well. Would you like to discover another Canary Island? Then do not miss this post in which we tell you what to see on Tenerife.