There are days of great dinners and celebrations with the family, with a group of friends, it's impossible to avoid them! ? Surely, on these type of events, your eyes are bigger than your stomach. Do you want to try out lighter recipes? If you are going to be the host, or if you have to bring something to your friends' house, you can prepare your stomach with something healthier. In any case, even if you have to cook for yourself, these lighter healthy recipes for Christmas will help you keep your weight without giving up the best flavours.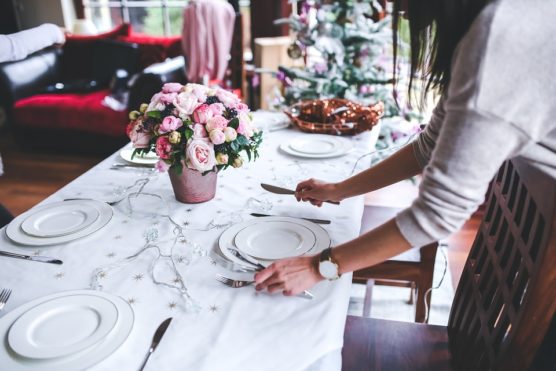 Healthy recipes for Christmas: the fit menu for your Christmas?
Starters
Yule log with tomato jam 
Of course, jam isn't the healthiest thing you can have but when is homemade you can control the ingredients. First, you have to make the dough, for which you need, mainly, oatmeal, egg, skimmed milk and ground almonds. They are mixed and poured in a thin layer and, in 10 minutes in the oven, the dough is ready. Tip: Preheat the oven to 180º.
To make the jam fit, you need peeled and chopped tomatoes, a squeezed lemon, liquid sweetener and salt. Put everything in a casserole and cook over a slow fire. When it's almost cooked, add some sheets of gelatin that you previously should put in cold water. Stir until it's done and remove it from the fire.
Now you have to spread a layer of light cream cheese on the dough and another layer of jam. Roll and wrap in a plastic paper, then put it in the fridge. When it gets hard, cut into slices and decorate it to your taste.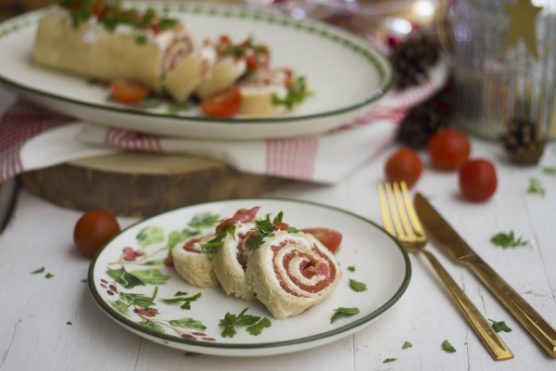 It's time for winter getaways! Choose your rural house or snowy chalet HERE
Simple tomato and cucumber salad
This recipe is very easy to make, it's colorful and will please everyone's palate. In addition,  it fits best to healthy recipes for Christmas. We have seen it in the blog Home with Holly, where you can also find out more images. We will need several cherry tomatoes or just smaller sized tomatoes, cucumbers, shallot, olive oil, squeezed lemon, salt and pepper. It's as easy as chopping everything and placing it in a bowl. Then season it with the oil, lemon juice and other ingredients for a better taste. Keep it in the fridge until it's ready to serve it.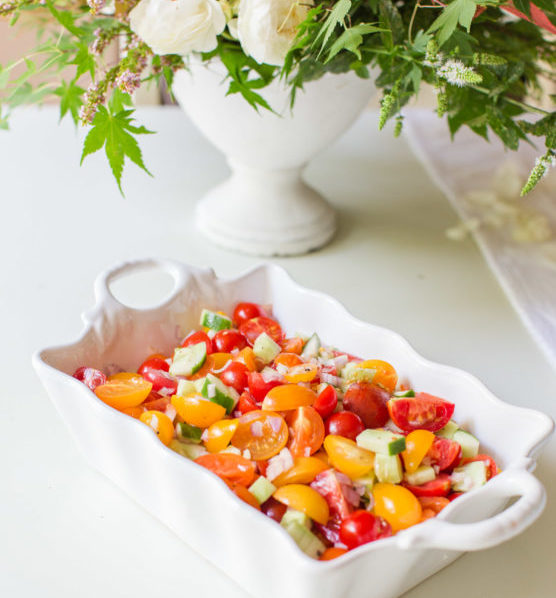 Principal
Salmon ''al Jerez''
Salmon fillets are white meat, don´t consist of many calories and you can create several recipes with it. You will need an entire piece of salmon, an onion, chopped garlic, half carrot, flour, salt, black pepper, half glass of dry sherry and water.
Season the fillet, pass it through flour and shake it to remove the excess. Put a splash of oil in a pan and place the fillet on medium heat and turn it to seal everything; without pricking it so that the juice doesn't come out. Take it out and place it somewhere where it doesn't get cold.
In the same pan fry the onion, garlic and carrots, chopped over low heat. Add a little flour to thicken the sauce. Raise the fire, add the sherry and wait for the alcohol to evaporate. Pour 200 ml of water and let it simmer for 15 minutes.
Finally, put back the fillet and leave it for 5 minutes. Now you can separate the meat again and mix with the sauce to get a creamier flavour. Serve it sliced and dipped in the sauce. You can also accompany it with mashed potatoes or a garnish of mushrooms. Delicious!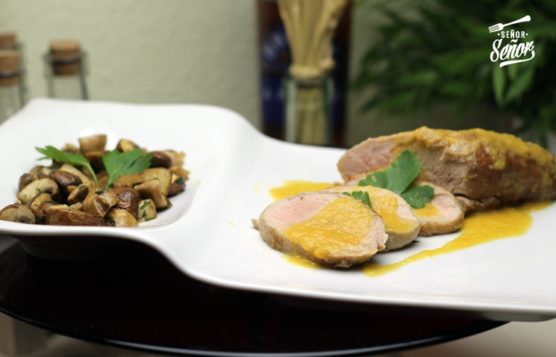 Desserts
Gluten-free doll cookies
You can see the recipe in more detail in the Healthy Grocery Girl post. You will need oil and coconut sugar (or another light sweetener), apple compote, vanilla essence, gluten-free flour, and salt. For decoration, you can use glaze and grated coconut.
Preheat the oven, place the coconut oil and sugar in a medium bowl and mix well. Add the applesauce and the vanilla extract and mix again. Finally, add the flour and knead everything. Extend it on a flat surface and make cookie shapes with the cookie shape mould (the one you like the most). Bake them for about 15 minutes and, when they cool down, decorate them according to your taste.
The dough will be brittle, but it's normal as it doesn't contain gluten. Just handle it a little more carefully.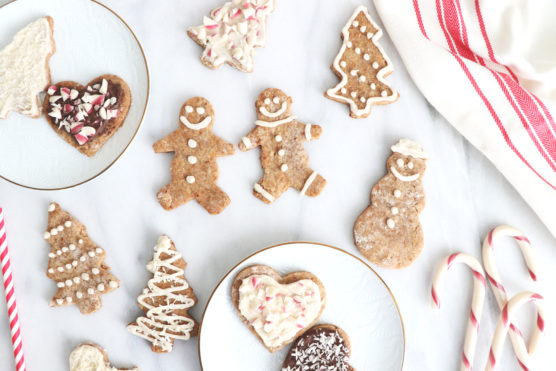 Vegan sweets to prepare with your children
They are super easy to do, so you can spend an entertaining afternoon with your loved ones. The ones in the image have been made with grapefruit and watermelon juice, but you can make them with the fruit that you like the most, as long as it's as liquid as possible.
Once you have a jug with 500ml juice you have chosen, pour it into a pot and add 100 grams of agar. Boil about 10 minutes. Then you have to grease a mold (it also serves one with already designed shapes), pour the mixture into it and let it cool down. It will solidify thanks to the agar. If you haven't chosen a mold with shapes, you can give any shape you would like, using a knife or a cookie cutter.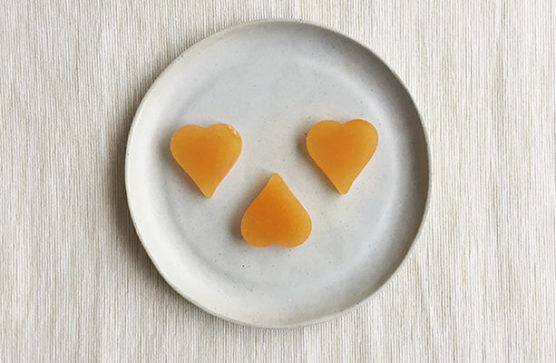 This was our menu proposal with healthy recipes for Christmas! It consists of delicious dishes without too many calories. We would love to know if you have dared to make any of the above dishes. Anyway, we would love to read your suggestions for healthy recipes for Christmas! Do you want more culinary ideas? Look at these, for a perfect family dinner. It only remains to nicely decorate the table and that's all you need for a perfect Christmas dinner ?