Don't forget to bring your camera if you are going to visit the beautiful city of Madrid. The capital, unlike other big European cities, is a family-friendly destination. In fact, here you can see all the plans to do as a big family. On the other hand, in this article, we want to show you the best photo spots in Madrid for your Instagram!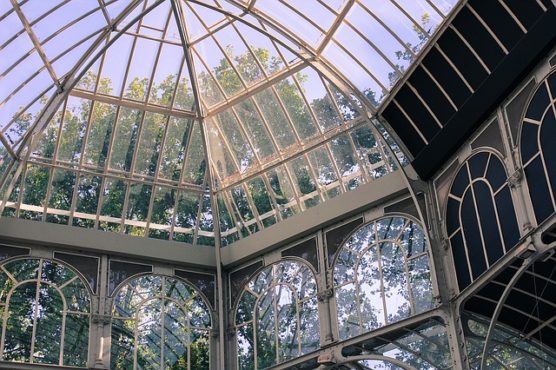 Visiting the Spanish capital: the best photo spots in Madrid
First, let's see some tips! Spontaneous photos are the best photos and you usually have more fun. But when you have your camera or mobile, take the photo when your family is totally unprepared. Take care of the arrangement. Are you all on the photo? What's the background? Also, be careful with the lighting.
Beautiful places to take photos in Madrid
Madrid's Royal Palace
It's the largest palace in Europe! Also, its gardens are worth visiting and photographing.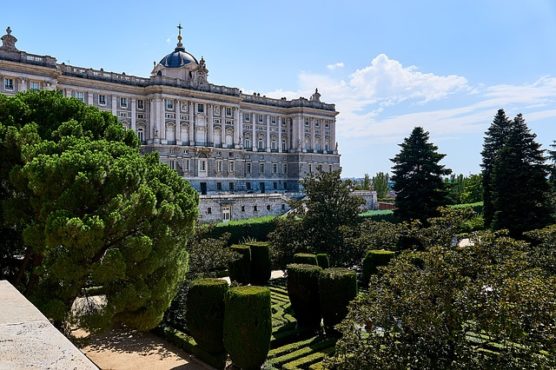 La Almudena Cathedral
In front of the Royal Palace, you can find this beautiful Cathedral. It's incredibly large which makes it a great spot for family photos.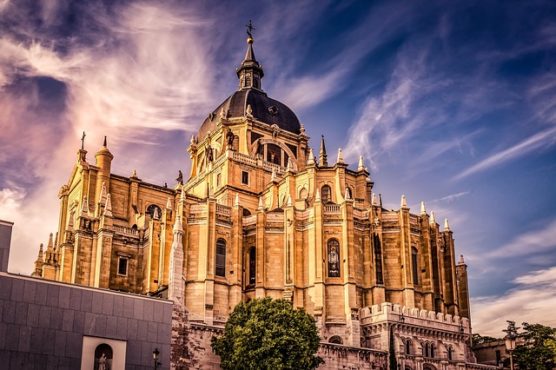 Main Square
The most famous square in Madrid is the Plaza Mayor, with a statue of King Felipe III in the middle. You will see all kinds of outdoor terraces where you can have a drink or a bite. Ideal to take a nice family picture later on! Play with streetlights and arches.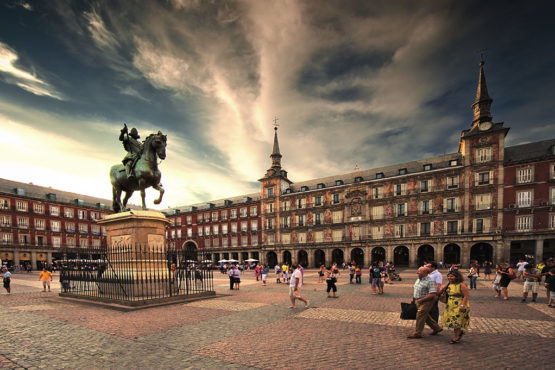 Temple of Debod
The Temple of Debod is an Egyptian temple dedicated to the goddess Isis. This temple is a unique place for a family photo. In the late afternoon, the street lights turn on and you have a romantic setting for your family photo. The lights reflect on the water and it looks even greater.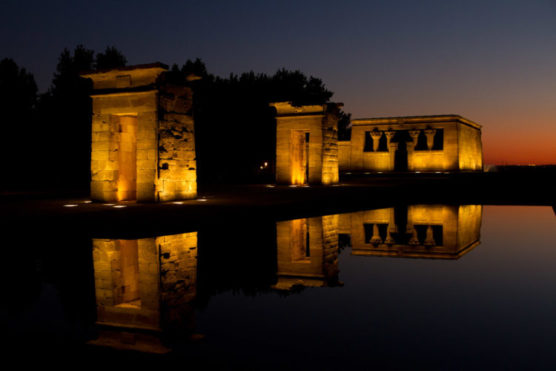 Plaza de Cibeles
In this square, it's situated a beautiful fountain and a building which used to be the old post office. Did you know that this place is very popular for holding events such as the Day of Kings or the important victories of Real Madrid?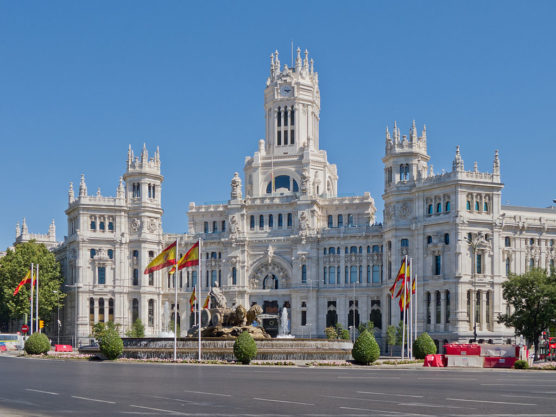 Retiro Park
If you are looking for a quiet place to take photos, you will like the Retiro Park. It's a very beautiful park with many fountains, all kinds of different trees and benches. In the middle of the park, there is a pond, which will be the best background for your family photo. You can also rent boats and paddle away, enjoying the sun, surrounded by breathtaking nature.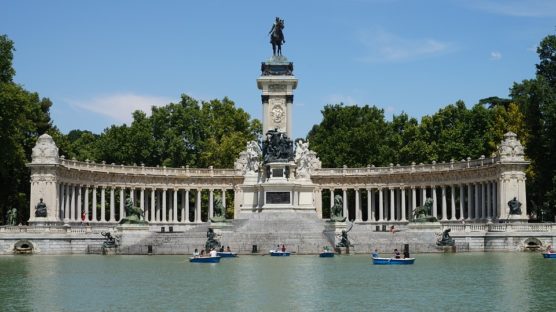 The Crystal Palace
The Crystal Palace is located in the Retiro Park and it's a very impressive building. It was built from glass and metal. You can take beautiful photos both from inside and outside the palace.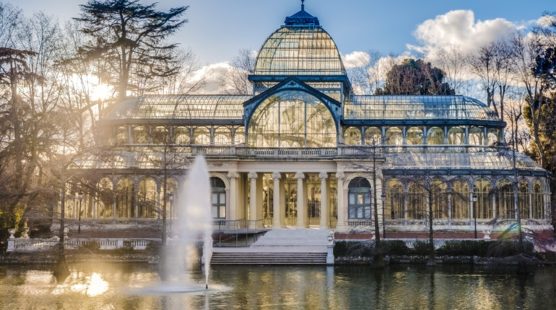 These places are just a few of the many places that the city has to offer. We are sure that when you are visiting the capital, you will find this Madrid travel guide very handy and helpful. Download it here for free.