Have you ever tried to photograph pets? On the first sight, it seems like an easy peasy lemon squeezy but it actually can be difficult difficult lemon difficult! However, to achieve good photos of your dog isn't impossible. There are ways and recommendations that if you follow, you will have fun and in addition, you will be able to photograph pets in the most beautiful way.  Do you want to know about them? Take notes 😉
Our pet-friendly accommodations will contribute to the joy and relax for you and your puppy
13 practical ideas for dummies of how to photograph pets 
? But before we start we leave you a checklist with all the necessities you should carry for your session. ?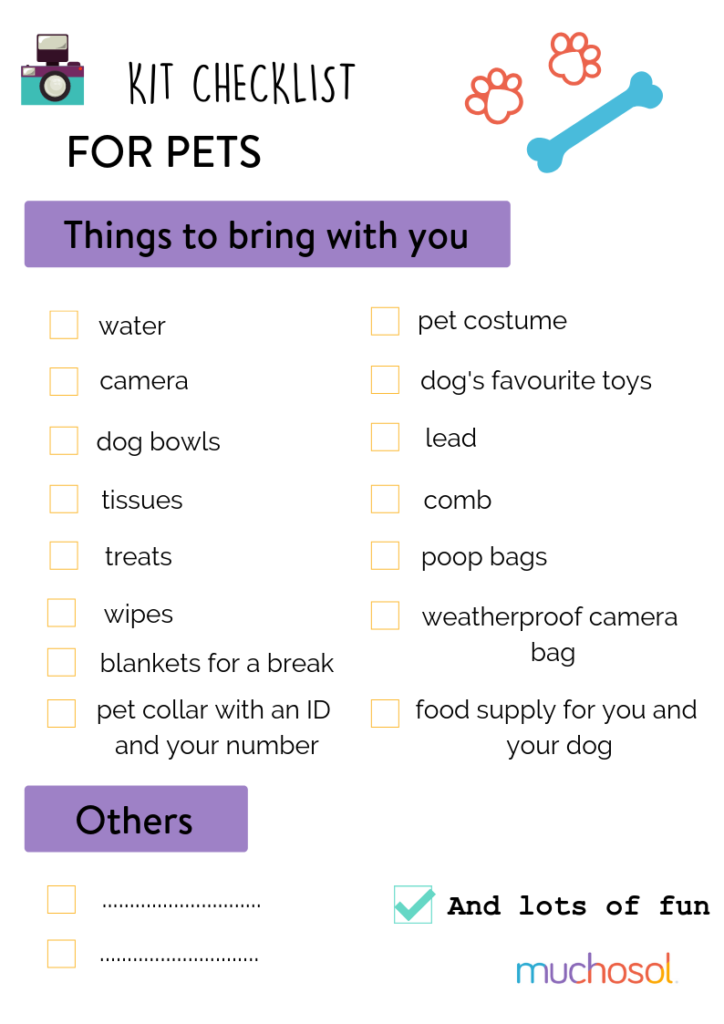 1. Get down low
We are higher than our dogs so the best advice is to get to the level of your dog. If you are trying to photograph pets, while you are standing up, can result in a ''chopped'' picture. In addition, the dogs look like they are deformed if you take the picture very close by. Thus, the best solution is to get down on your knee and start shooting until you've found the ideal photo of your dog.
2. Be outdoors & use the natural light
The photoshoot depends on the weather conditions but if you have the chance to take your dog out, do it! Of course, there are times of the day where is better for a photo shoot, relying upon the dog routine and even the daytime. However, if you aren't a professional photographer, the daytime shouldn't worry you much. Just look after a sunny afternoon but bear in mind that if it's too hot, this will be tiring for you and your dog as well.
Regarding the natural light, photographers get perfect pictures even with a flash but this is because of their professional cameras and lenses. Despite that, we don't have their skills, so take an advantage of the daylight and go out to have fun!
3. Choose the background carefully
Even the most beautiful dog and picture, can't make an ugly background look good. For example, if you are in a park, choose a spot near a tree or a lake, but avoid taking as a background other people or cars.
4. Have something that catches the dog's attention
The dog's favourite toy or a prize is in the form of food will definitely make your photo shoot easier. While trying to photograph pets, the toy will help you out in terms of attracting the dog's attention to the camera and take the perfect photo. However, bringing treats is important, so you can reward your puppy for being a good model. On the other side, if you plan to have a long afternoon with your dog and the camera, prepare something to eat for yourself and bring a lot of water for both of you. Pick the day of photo shooting carefully, avoid too high or too low temperatures.
5. Let your dog be a dog
Everyone has the desire to take the perfect shot of his pooch but let's be honest: not all dogs can sit to have their portrait taken. You might end up with several shots in a mid-bark situation or looking in different directions, That's great because you can take photos of your dogs in their real selves and we promise they will be still good-looking because at the end of the day, it's your dog on them and you will love it!
6. Dress for the occasion
Your dog is on the radar, so first, start with them. Before the Big day, give them a bath, a haircut, wash their mouth and help them to relax. Bring pet-wipes on the shooting day in case your fido goes straight to the mud. But in general, let your dog look like in an ordinary day. If they are used to dressing up, you can bring along a hat or a costume whatever that makes your doggo feels comfortable. 
As for you, keep in mind that you will be moving a lot. You can be fashionable, but mostly be practical. This might include bending, sitting on the ground, walking and generally moving a lot. Also, wear comfortable shoes! In a rainy day, make sure you have waterproof clothing. If you are cold and wet, you are risking a camera shake which will ruin the photo's quality.
7. Turn the session into a game
Fun is the magic formula with dogs, keep the session moving and entertaining. In this case scenario, your dog will start feeling much happier and will make your life easier. You will be able to capture very fun shootings, for instance, with their mouth open, tongue out and ears up, in the middle of a tremendous jump. Rather than keeping your pet in a portrait position, sometimes its playfulness turns into more effective photography.
8. Capture your friendship
If you have the chance to capture the bond between the two of you, it will be a great memory to frame it. Whenever you can, take a buddy to help you out during the session and possibly take a good photo with you and your doggo at the end. If that's not possible, the final option that is left, is to take a selfie. Don't care if it's not too professional, the most important thing is to capture a great moment.
9. Put the dog's safety in 1st place
We might be repetitive, but choose a quiet environment for the shooting far from busy roads. If you let your puppy off the lead you risk unthinkable situations. Be a responsible owner and don't jeopardize your dog's life just because of a photo shooting. However, we remind you that is better to keep your pooch on lead. You can edit the photo with Photoshop and remove the lead.  

10. Be patient and take loads of photos!
Taking photos of pets is like taking photos of little children. You should expect that they won't remain in one position and will keep moving. Undoubtedly, these aren't the most manageable models but give them the freedom and you might be surprised with the results. It's difficult to predict what their next move will be but arm yourself with patience and keep photo shooting. Sometimes the camera captures details that we don't see with our eyes on the first sight.
11. Turn into a dog
Learn how to bark and try to imitate your dog by making weird noises. In that way, you can achieve a muzzle of curiosity and surprise.
Our pet-friendly accommodations in Madrid can be a perfect setting for your photo shooting.
12. Catch your pet unprepared
Posed shots can be fun and everything but try to photograph pets why they are least unaware. In such a way, you are taking natural shots when they have no idea of your presence but at the same time you aren't distracting them of their ''business''.

13. Finally, enjoy the experience
Appreciate all the time you've spent with your dog and the camera, and the beautiful day you've had. Maybe not everything will go according to your plans but let your dog be a dog and remember that the unexpected moments can become perfect shots. The most important tip? Just don't expect a flawless photo session and enjoy the day together!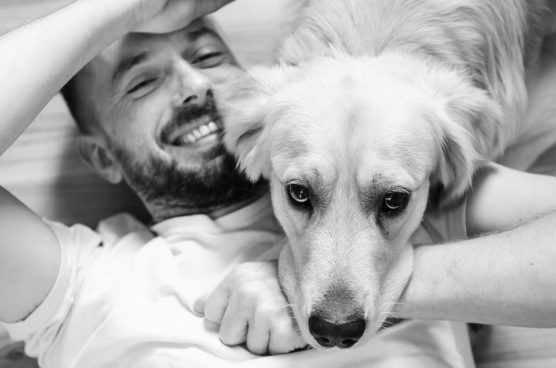 ? Do you have any other advice that we've forgotten about? ?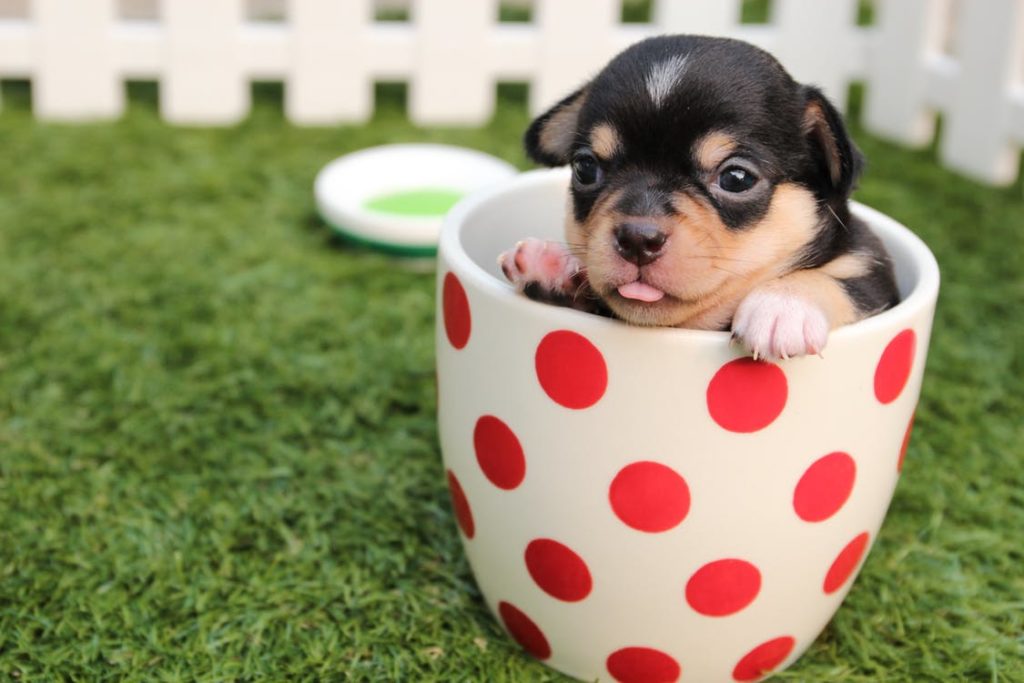 We are sure, that you, as an external reader, might have another advice that we missed out so don't hesitate to write to us and we will complete the list together. In addition, tell us how your photo session went by sharing your nice photos with us 🙂 We are sure, you still have many questions and doubts related to your pets, thus you can find some pieces of advice and recommendations in these articles. Restaurants to go with your pet and Traveling with your pet by car, train and plane.