Finding a place to go inside with your pet sometimes can turn into a nightmare. However, the following list with restaurants to go with your pet will make your life easier and now you can spend an hour or two, or the whole day if you want, with your pet. Say goodbye to the daily worries and thoughts of where you can have your dose of coffee or dinner while being with your pet because here below we give you the solution. 
We have lots of apartments in Madrid that are also pet-friendly!  
Places to eat with your friend with four paws 
🐾 Taberna Los Gallos… and their special client
Located in Salamanca's neighborhood, Taberna los Gallos was established 4 years ago and from the beginning, they were open to clients with pets. There is no additional fee for bringing pets inside. Dog owners can finally stop worrying about where to spend today's afternoon.
The menu is varied and rich in choice, able to satisfy even the most demanding palates. From salads and tapas to fish and meat dishes to wonderful desserts, this restaurant is a great option for you and your pet after long walks and shopping.
After an intensive day, we recommend to cheat on your diet and try the creamy chocolate with bitter orange. Let us know what you think.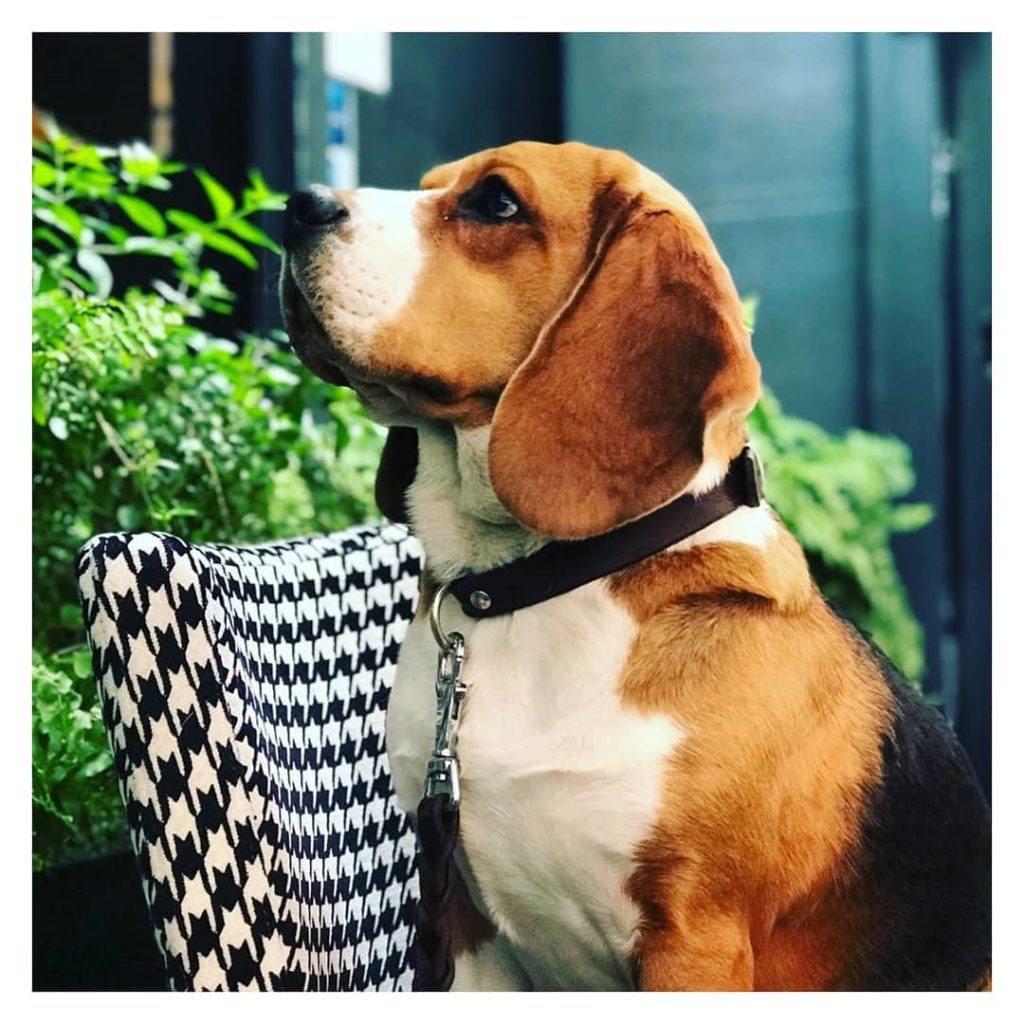 🐾 El Perro y La galleta
Take your dog and head to ''El Perro y La galleta''! The name itself shows the desire of the owner to create a peaceful environment where people and their pets can spend quality time together. The idea of this new restaurant located in Salamanca district comes from the owner's love to his two Jack Russells.
Three areas tastefully decorated in Victorian style offer the best meals from the Spanish and international cuisine. A place where is worth going with your pet at least once in a lifetime. On top of that, everyone will find their favourite treat as the menu offers lactose, gluten and nut free options.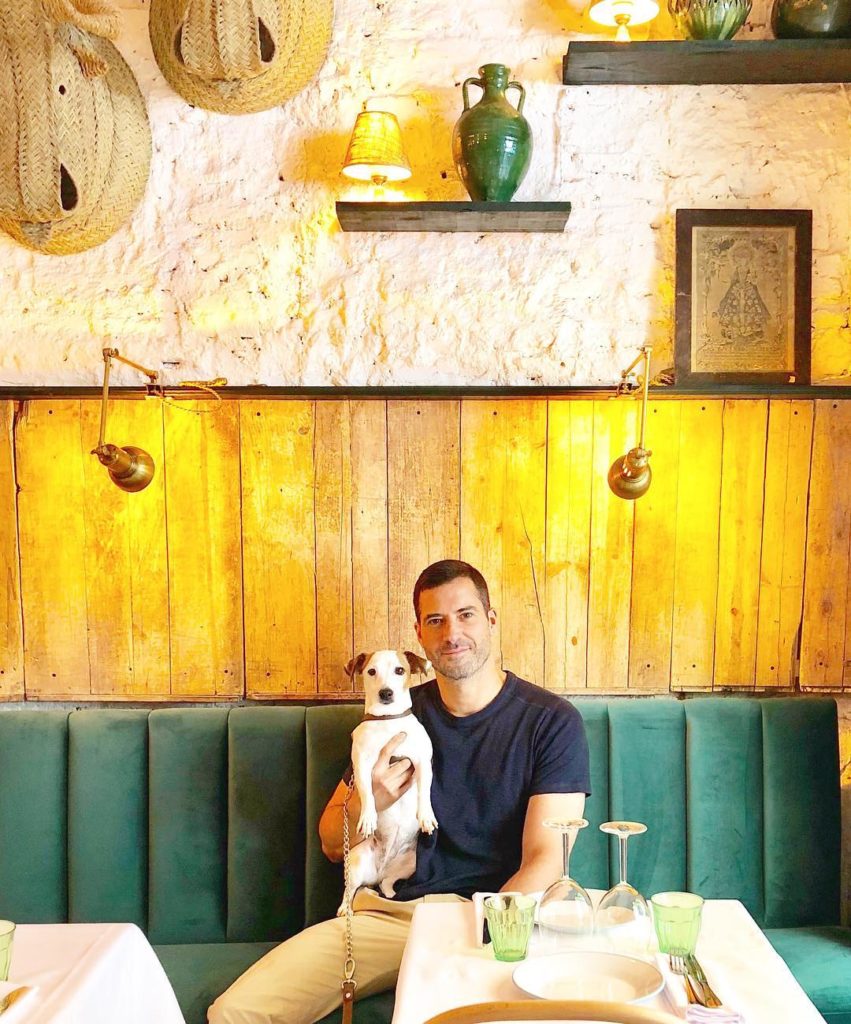 🐾 Zombie Bar
Don't panic, no one is walking dead. Sometimes you can hear few barks but the restaurant has a cheerful and welcoming environment where you can sit back and enjoy a plate of the best burgers in Madrid as well as sandwiches, salads and tapas. Don't forget to bring your dog. It can be your bodyguard in case you have ''fear'' in the Zombie Bar.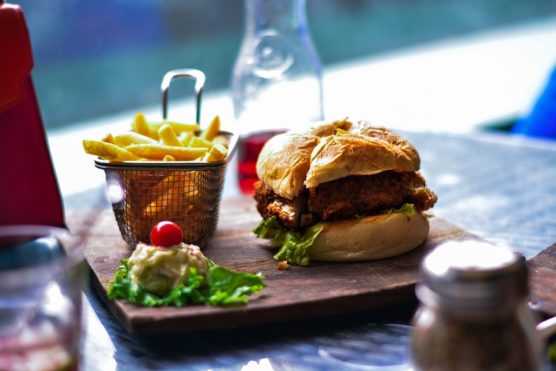 🐾 Frida
Frida is the ideal place to spend a lazy afternoon and have the best of both worlds while having dinner with your friends and pets. Its warm and cosy interior is possible to calm down even the biggest troublemakers. If you miss the sunny summer afternoons sitting outside the cafe, drinking a coffee, Frida is an especial nice corner in winter as the natural light breaks through the big windows. The feeling is almost the same as sitting outside!
❧ For sweeter moments, try the strawberry cheesecake which is a must try on the menu.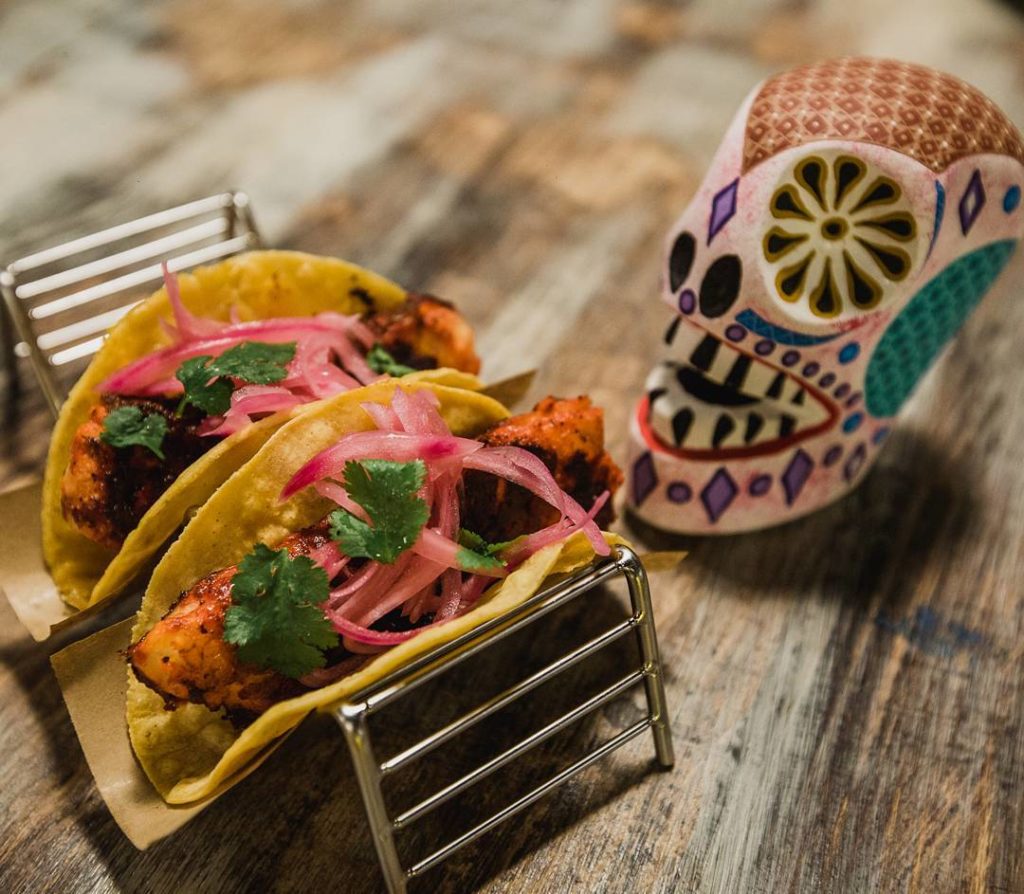 🐾 La Veronica
This place will catch your attention with its masterpieces from the XX century but besides that, it will delight your palate with a menu that will bring back your childhood memories. It's located in the neighbourhood of '' Las Letras'' and it's definitely a place not to be missed out. Staff are very friendly which will make you feel like at home and even more when your pet is sitting next to you. This place is purely magical!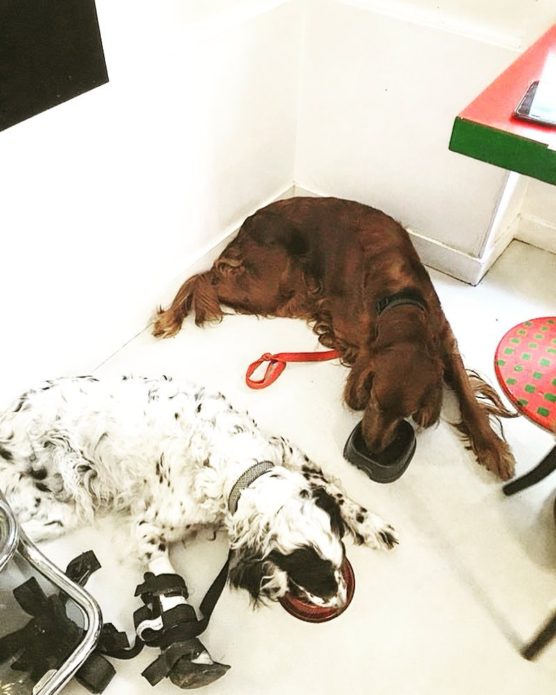 🐾 Wanda Café Optimista
Upon entering you will know why this restaurant is called like this. Its colourful and cosy décor will immediately cheer you up. Wanda will make your day no matter what, but this feeling will be transmitted to your pet too. It's the perfect place to go for a bite and a smoothie in a cold November afternoon.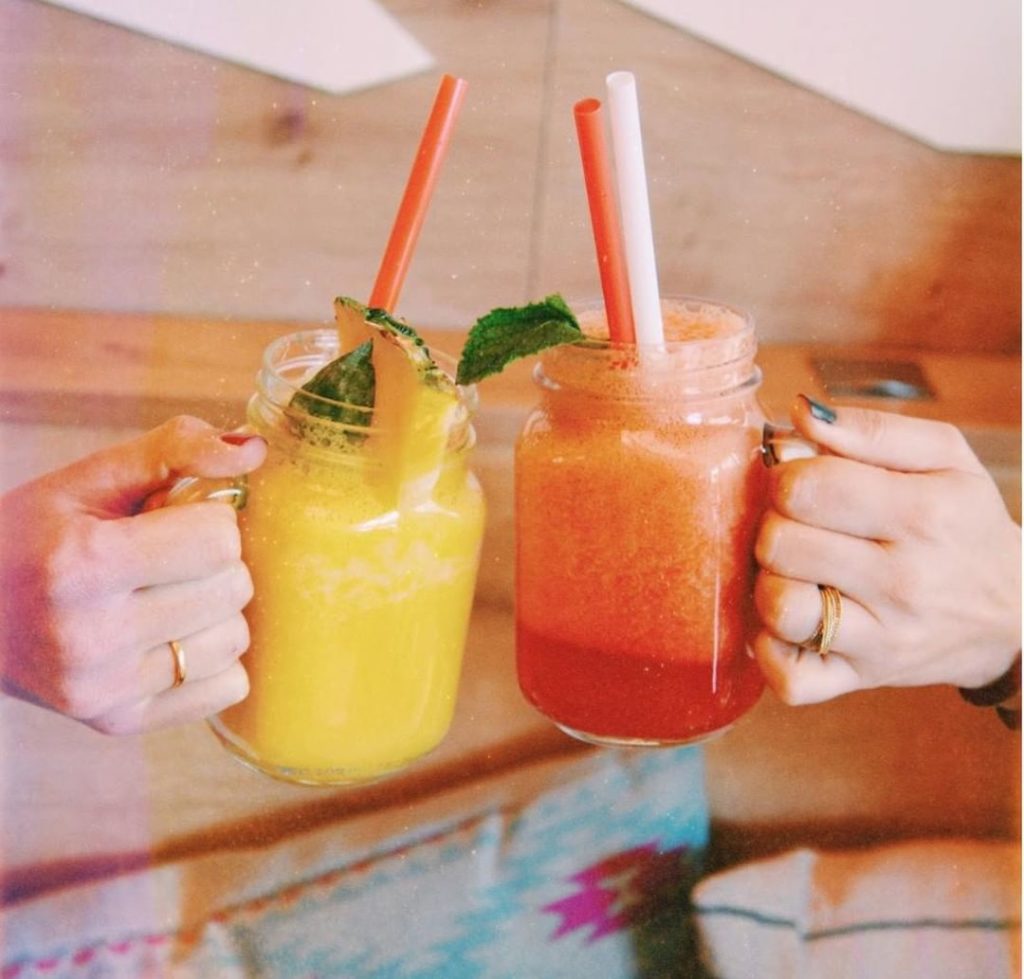 🐾 el Columpio
Situated in the neighbourhood of Chamberí, this place will grab you with its Mediterranean atmosphere revolving around the sea, the sun and the good vibes. You can have breakfast, brunch, lunch, dinner, it doesn't matter because the menu is made with lots of love and attention. We bet you will like it as much as your dog will because el Columpio wants to be more than just a restaurant, if not your home.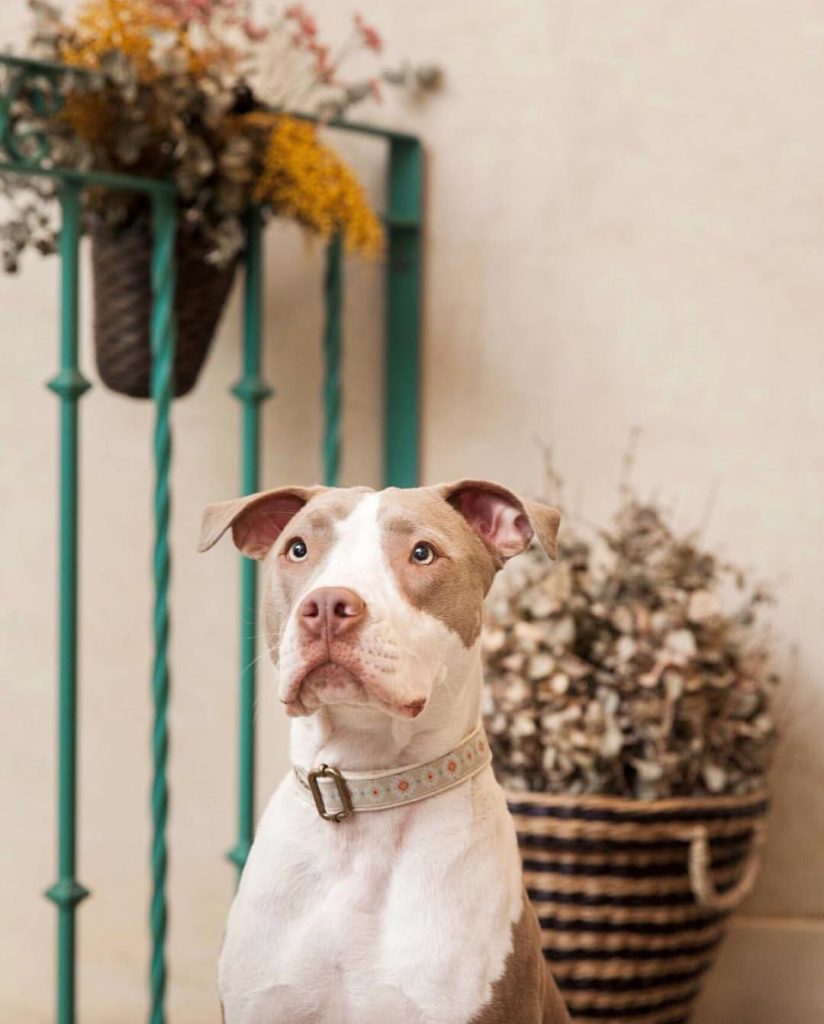 🐾 Dionisos Gastrobar
Dionisos Gastrobar is a greek chain of restaurants and this is one of the best options to immerse in the Greek culture. The interior is modern and inspired by the little greek islands so you will find yourself surrounded by blue and white colour range. Their menu is rich in choice and explained very much in detail. It's perfect for those days when you have a good appetite and you eat like a horse. However, Dionisos Gastrobar delights with healthy options which won't let your diet go to hell. It's impossible that you and your pet will leave unsatisfied.
❧ Our secret: Try the mousaka, we guarantee your next visit!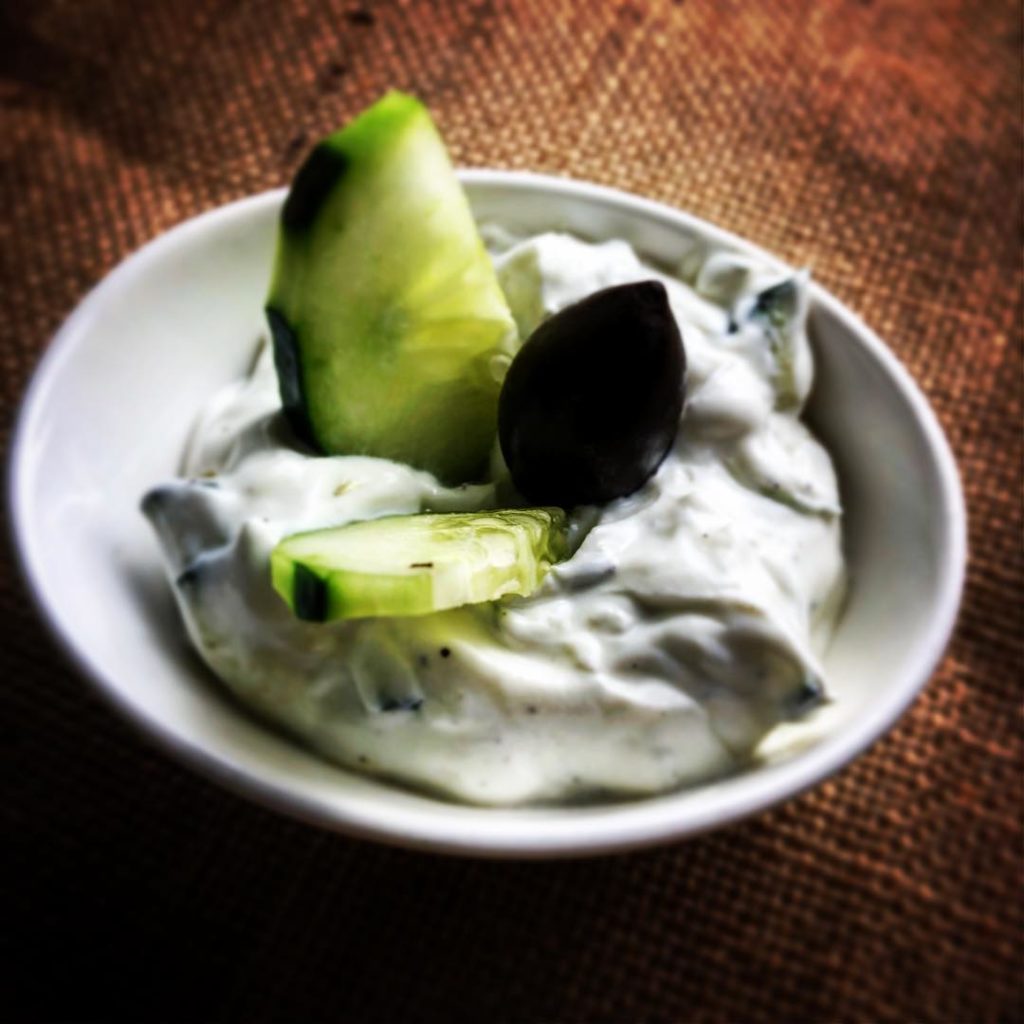 🐾 Miss Sushi Santa Ana
Your desire for an exotic cuisine and chic interior can turn into reality in Miss Sushi. The one who said going out with your pet isn't fun, he didn't spend his evening in this cool restaurant which totally makes you and your pet feel like the king and the queen of the world while sitting in those comfortable pink chairs. On top of that the service is friendly and the menu is not that pricey. We wish you Bon appetit!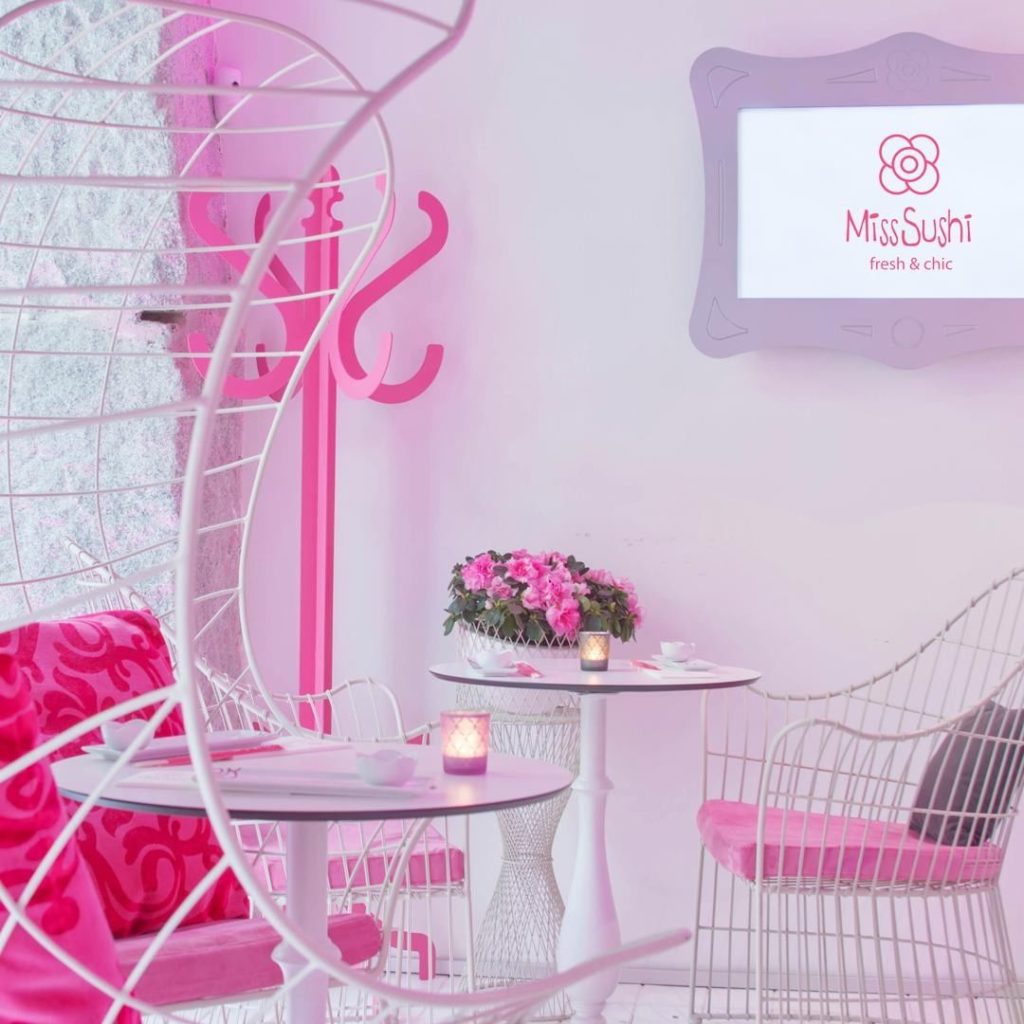 🐾 La china Mandarina
This is one of those places that you don't want to leave. From early mornings to late evenings this restaurant in the ''Plaza de Cascorro'' is a symbol of the Spanish lifestyle. The owner's idea was to turn this restaurant as a meeting point of different people, generating new ideas in the early hours, and as a place to gather for a good dinner in the late hours of the day. His idea is creating a simple menu with very delicious and healthy options. The highlights of the menu are the lemon, chocolate and apple cakes, everything you can think of. However, don't miss out the other specialties from the menu such as pizzas waiting for you to grab them, salads, hummus, tzatziki and we won't reveal more. Go and see for yourself!
❧ By the way, did we mention that you can enjoy all this with your pet? If your pet prefers the outdoors you can always go to the tables for two situated right outside.  Check it out and let us know what you think.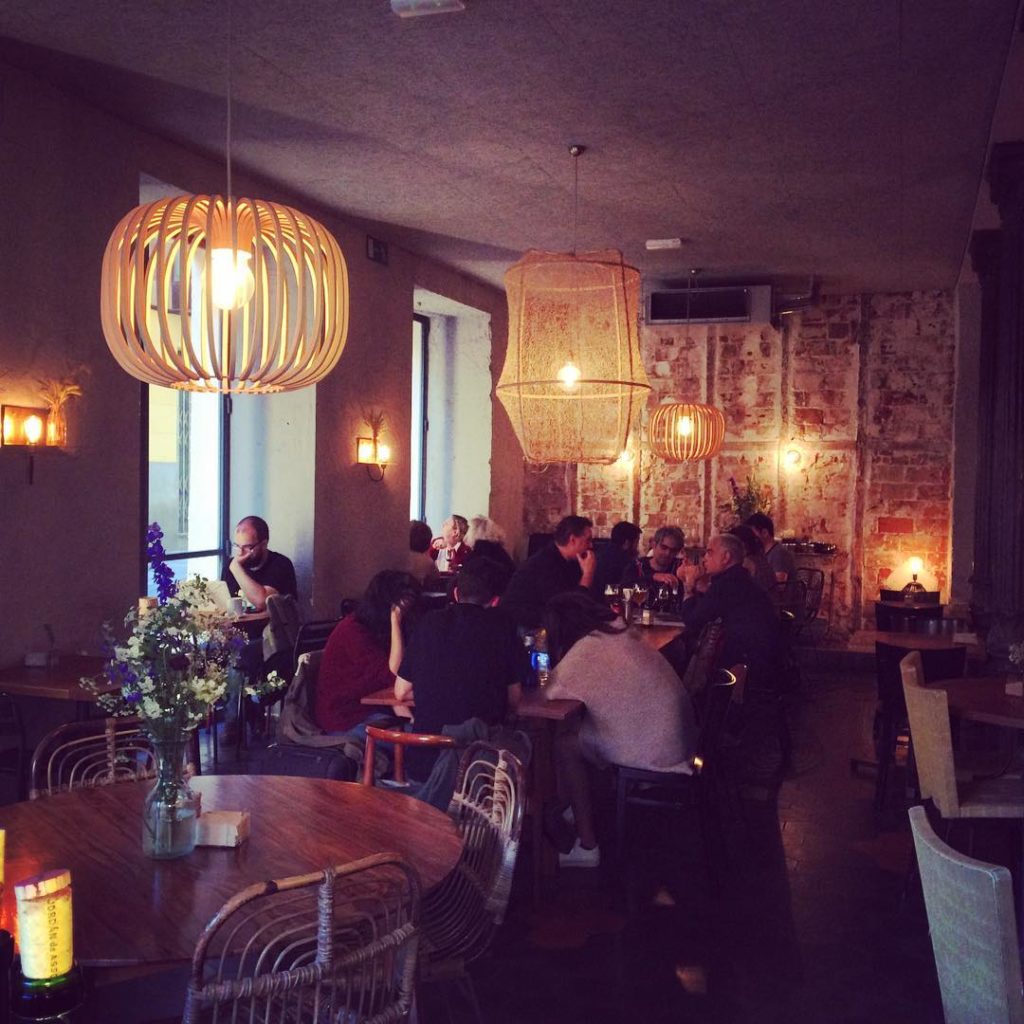 These were our best recommendations for restaurants to go with your pet in the capital of Spain. We hope you will enjoy our list while reading but even more when you visit one of these places. Don't forget to share your experiences with us and ¡Buen aprovecho! For a memorable stay in Madrid check out also our city guide for Madrid!