The end of the year is approaching so does the winter holiday. Many ski enthusiasts are planning their dream holiday in the snow to enjoy the ski slopes but few of them think of how to prepare your car for the winter. However, to make your holiday a dream and not a nightmare, a car check before your departure is necessary. The most important is to get behind the wheel with confidence and avoid any unexpected issues because safety is crucial. Discover out tips for a winter trip to avoid any hitch!
How to prepare your car for the winter?
Technical preparations
Low temperature shouldn't be underestimated because the vehicle is much more susceptible to risks in a snowy climate. It's therefore highly advised to check every part of your car.
Revise your car
There are no small savings regarding security. If your car didn't go under a complete overhaul and checking recently, go to your mechanic before hitting the road. This is a car and it's subject to any mechanical problems (specially regarding the brakes, tires and the battery). Double-check your car for your safety and security during the journey.
Prepare your winter tires …
In cold and mountainous areas it is important to change its conventional tires with so-called winter tires. They have a better grip on the snowy or icy ground. But they will also protect you against frosty mists and soggy roads. It's not necessary to wait for the first snowflakes to come to install your snow tires. In fact, garages recommend installing winter tires as soon as the temperature drops below 7 ° C.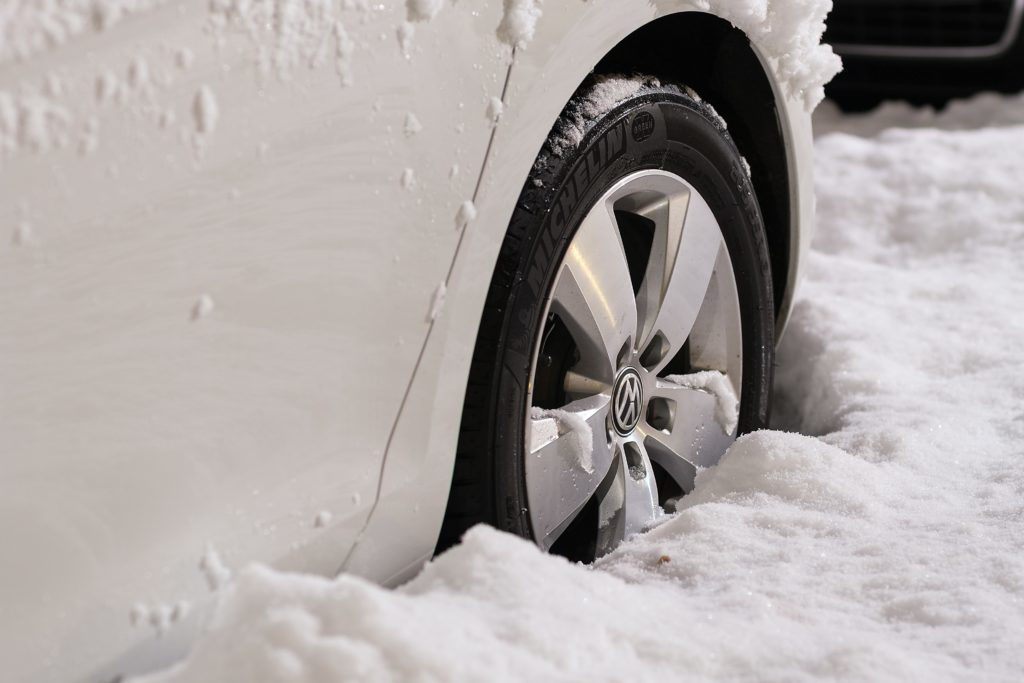 … and your snow chains
It's likely that there will be heavy snowfalls in the mountains during winter, so it's strongly recommended to install snow chains in addition to the winter tires.
Indeed the two complement each other for a safer driving in winter. At least bear in mind that in some countries is mandatory to bring with you the snow chains. Driving is not a joke, so you should always take it seriously because your life and others' life depends on it.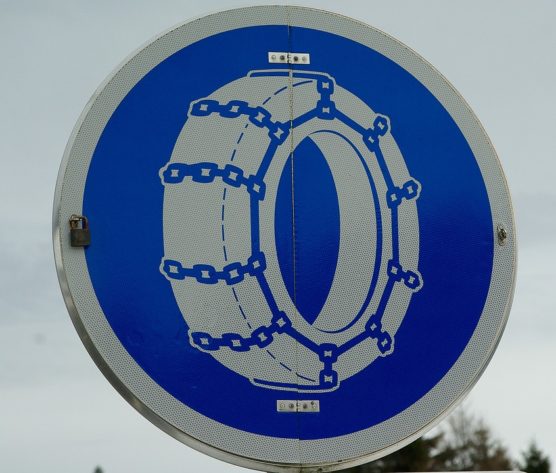 Check out your wiper blades and the level of the washer fluid
In winter, and in the mountains in general, visibility is reduced. That's why functional wiper blades are essential. They can be worn out quickly, specially with the frost, therefore changing them every 6 to 12 months max is advisable.
In order to avoid the frost of the wiper blades, it's also safer to put an anti-freeze washer fluid rather than a conventional liquid. Doing that, you can leave your car outdoors without the fear that it may freeze.
Refuel with coolant
The purpose of the coolant is to maintain the engine temperature and prevent overheating as well as freezing. It's therefore compulsory to check its level before setting off a long trip. You can also bring an extra amount in case the liquid runs out.
Check the pressure of all your tires
Ice storms are a danger for deflated tires because the grip of your tires will be reduced. We advise you to go to a petrol station before your departure. There, you can pump up your tires according to the recommendations of your manufacturer's manual for the vehicle.
Emergency equipment
After having made all the necessary checks for your vehicle, it's important to think of the items that will save you in case of any glitches during your trip:
Spare wheel
Before the big departure, think about bringing a spare wheel in good condition and well inflated. But also think of your jack and the required essentials to replace a wheel. Indeed, it would be annoying to get stuck in the middle of a mountain road during the winter.
Rescue tools
Take with you a squeegee and gloves to clean your windshields without damaging them. In case of a heavy snowfall, it's also useful to bring road salt. You can pour it in front of your drive wheels and break through the snow more easily. In case of a breakdown or immobilization in the middle of the night, don't forget to bring with you two or three torches.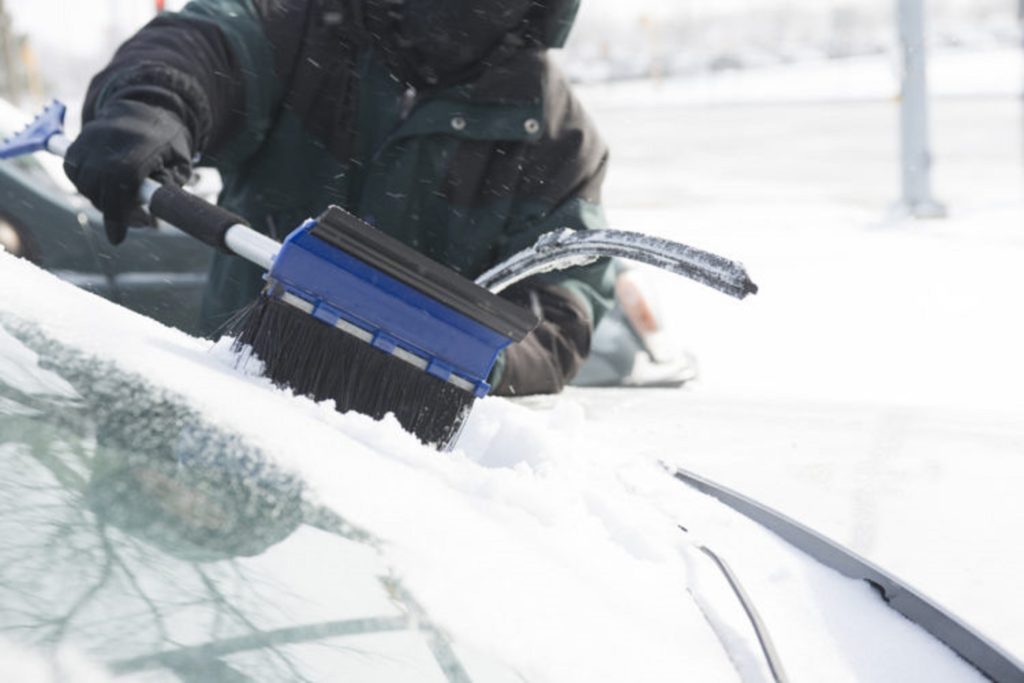 "Survival" kit
In this kit, you will be able to store boots, gloves and a blanket in case you get stuck in the cold. You can also take a medical first aid kit for a complete safety awareness.
Charger, card games and food
If you find yourself stuck on the road, it's better to face the challenge. With a charged laptop (bring power bank), cards or a good book, you should be able to kill time a little faster. Hunger will surely ''invade'' you, so think of taking some snacks with you but also enough water to overcome the thirst.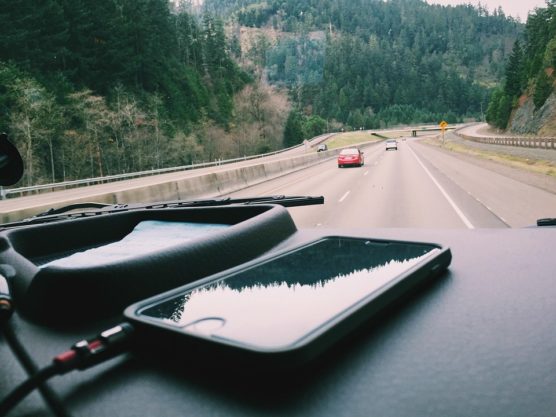 Be the right driver
In the end, your condition and your driving are the most essential factors for a good drive. Make sure that you are cautious enough before sitting behind the wheel.
Get information about the traffic conditions and weather before departure
By informing yourself in advance about the weather and possible traffic jams, you will avoid many problems. Check the weather on BBC and turn the radio on! You will be kept in the loop in a real time of the traffic conditions.
The fatigue
It's recommended to take regular breaks on long trips. About every two hours, take at least 15 minutes to stretch your legs, have a snack or even take a power nap. In addition. if you travel on your own, turn the radio on to engage yourself and keep you up!
Drive carefully
Even the most experienced drivers can face some challenges sometimes caused by difficult driving conditions. We recommend doubling the safety distances between you and other drivers in case of a snowfall or precipitation. Also, avoid sudden braking in bad weather conditions, the adhesion of your vehicle may be weakened.
Beautiful chalets await you at the foot of the slopes in Haute-Savoie
All these tips will help you to avoid any unforeseen obstacles during your winter holiday. You are now ready to go! Have you already got a destination in mind? The French Alps are a safe bet with the best places to ski.