Today we talked with Shireen Coppens, one of our colleagues who is always thinking about travels. She spends most of the day talking about and looking for information about destinations! We would love to find out more about her favorite: the Greek Islands! If you are also interested in Spanish islands, you should read this article.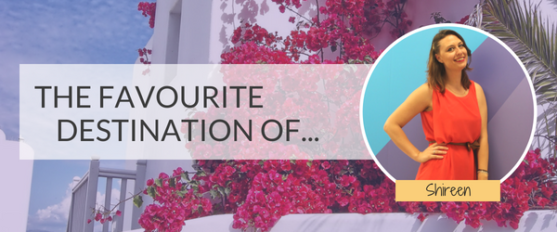 Today we talk about the Greek Islands
Hey Shireen, tell us a little bit about yourself and your work at Muchosol
I love my work at Muchosol. I've been working here for almost two years and the truth is that I hope it will be many more! I studied Advertising and Public Relations and I can claim to be one of those people who work in the field they studied. At the moment I'm part of the Marketing department and, mainly, I'm responsible for the communication in the Spanish market, but I also coordinate the students who realize their internship with us, a function I admire because I really like teaching.
And tell us, which destinations have you already travel to?
Not as much as I want to… until today! I've been to Paris, Lisbon, Madrid, Mallorca…when I was younger I studied English in Dublin…even though two destinations on my wishlist are Australia and Corsica. I hope I will travel there soon!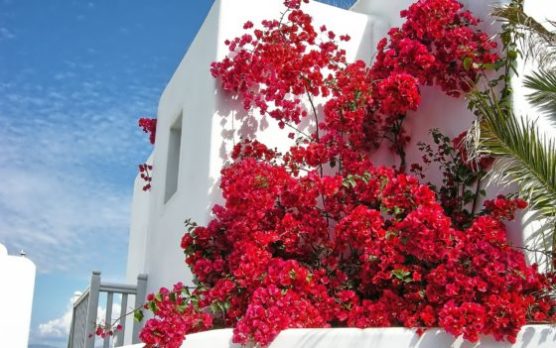 What is your favorite place?
Last year I was at the Greek Islands, specifically in Mykonos and in Naxos and right now those are my favorite places on earth. The chilled atmosphere there, the tranquility, the natural connectedness and the quality of the food made this travel unforgettable. Moreover, it's a much more affordable destination as someone may think, the key is knowing to choose the right accommodation.
How many times have you been there? Will you go back?
I've been there just once but I definitely want to go back there next year because I really miss the island. I bought a lithograph that I have hanging in my room and from time to time I look at it with nostalgia, that's why I decided to spent my vacations there again next year.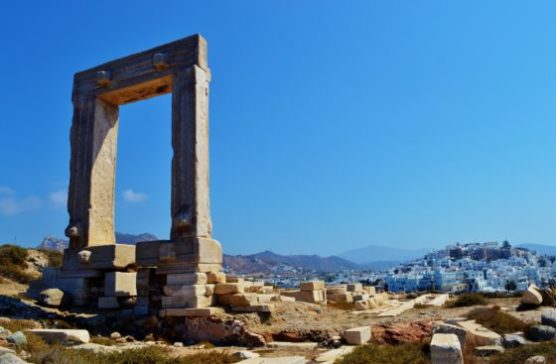 Naxos 🙂
What's your best memory of this place?
On our last day of vacations, we rented a car and we drove to a beach far away from the city. We spent the day there swimming, eating and sleeping during siesta. I'm a huge fan of this summer feeling created by the combination of the blue shades of the sea, the sun, the sound of the locusts in the background…
What is the best thing to do on the Greek Islands?
Enjoying its beaches and its great dishes. Naxos, for example, is an island where you can experience authentic Greece and where they have a lot of local agriculture. The cuisine there is of high quality and more than delicious. In addition, you have to go see the beaches. They have impressive shades of blue and turquoise, fine sand… simply dream beaches.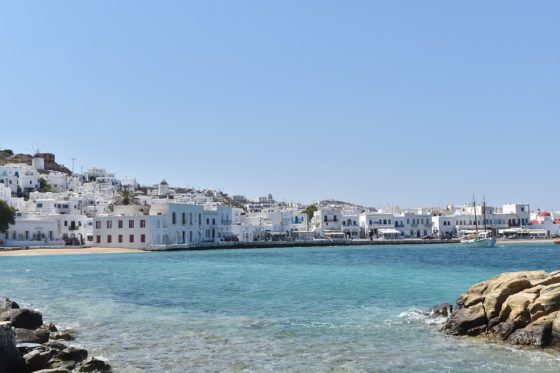 Would you recommend other people to travel to the Greek Islands?
No question and without hesitation! Like I said, it's an affordable destination if you know how to search and organize well and a place you should not miss in your lifetime.
Finally, what's your next holiday destination?
Well, this year I've decided to visit the Azores. You can see, I have a fondness for islands. Everyone told me about their beauty, especially about the great nature and landscape and the best, you can watch whales! I am really looking forward to traveling there and to explore a new destination. I'll tell you about it when I'm back!