Marbella, the heart of the Costa del Sol, was a small white fishing town before it became one of the most important cosmopolitan places in Spain. However, many think it is only a very expensive destination with a lot of nightlife. This is not true, it has an amazing old town, great culture and perfect weather all year. To help you plan your holidays, and convince you this is a great destination to spend your holidays, we show you the best things to do in Marbella!
Discover the best things to do in Marbella
Old town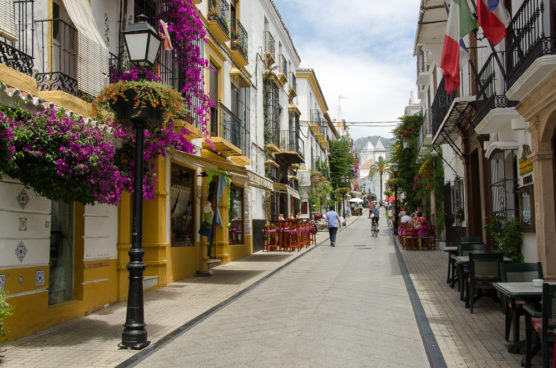 First of all, you cannot forget to visit the old town or casco antiguo. It is a maze of beautiful narrow streets with white houses and something different to admire around every corner. Historic gems are hidden here such as the Moorish defensive walls of Marbella. They were -probably- built in the 10th century, among others to prevent attacks from North Africa.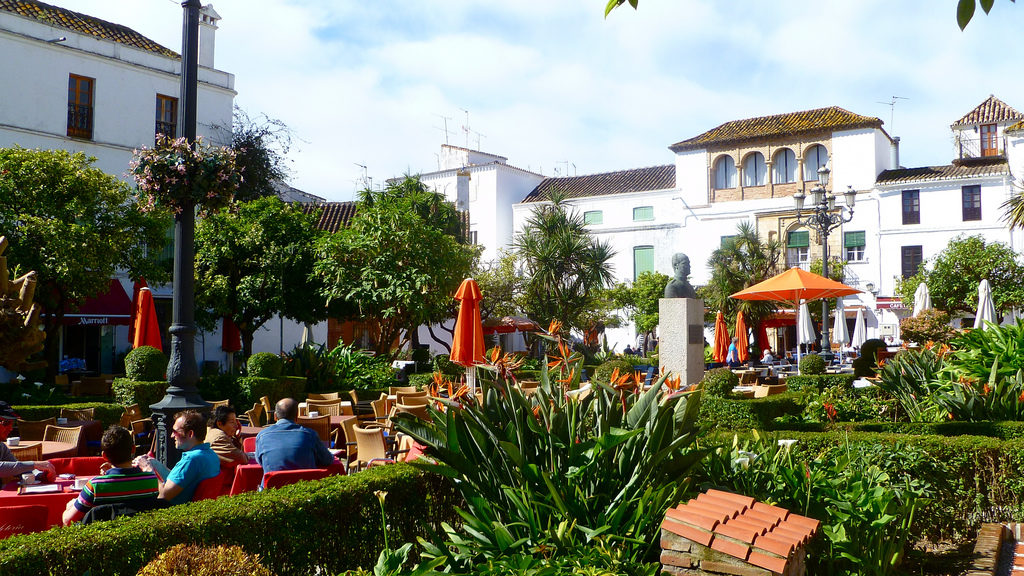 In the middle of all those narrow streets, the main square is located: Plaza de los Naranjos (Orange Square). Between the orange trees you find lively terraces where you can have a drink or just enjoy the beauty of this square.
Beaches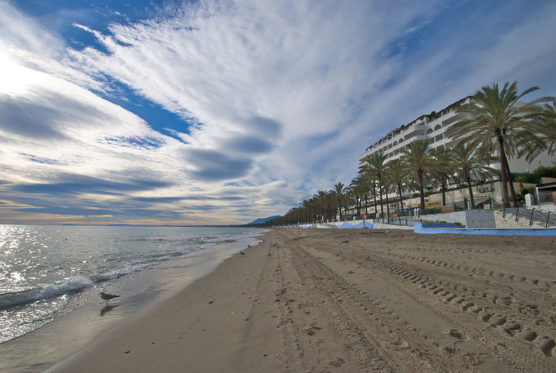 Marbella is not only one of the most important cities of the Costa del Sol, but it is also a beach lover's paradise. Beaches that have a great quality are awarded with a Blue Flag, and Marbella has 6 beaches with this quality mark.
Let's start with the beach that is very close to the centre of Marbella: Playa del Cable (Bounty Beach). It is a young and hip place to be. Another popular beach of Marbella is Alicate Beach, it is a very small but long beach of light sand. The largest part of this beach is backed by sand dunes and holiday homes. On this beach you'll find many beach bars where you can get a refreshing drink, and many other services such as watersports rentals, bathrooms or parasols.
Another beach that is closely located to Alicate Beach, is Playa Real de Zaragosa. This is one of the hidden gems you will find in Marbella with fine golden sand where you can enjoy some relaxing beach days. Marbella has many more great beaches but the last one we would like to recommend you is Fontanilla Beach. It is located on a walking distance from the centre of Marbella as well, and is also one of the most popular ones. This isn't for nothing because it is a great beach to relax in its transparent and crystal waters. 
Family fun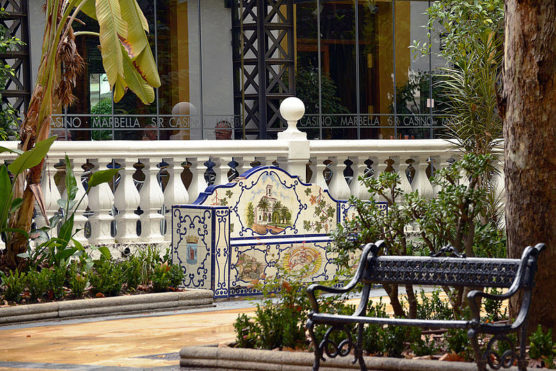 Yes, Marbella is often associated with glamour and luxury but that doesn't mean that you cannot enjoy a family holiday and attach a little bling right? First of all, it is also great to visit the old town of Marbella with children. For example, Alameda Park: a quiet area with tropical and colourful benches – they will love it!
Besides, beach days in Marbella are also suitable for holidays with children, but if you would like to do something else to make sure your children will not be bored, you could visit Aqualand. It is a waterpark that is fun for both little children and the quite older children. In addition, there is Fuengirola Zoo where small African animals live with only natural fences. And then there is Selwo, consisting of two parks, a safari park and a dolfinarium.
This proves that Marbella is not only luxury beach bars right? Do not miss its unique old town and discover all the hidden gems this important city on the Costa del Sol has. And is there something we've missed? Let us know!