We are already pretty close to Christmas! Have you already bought everything you need? Or still looking for the best Christmas dinner recipes? Let us help you with that! Here we will give you some Christmas dinner ideas to cook the best meal ever.
The richest Christmas dinner recipes
The Christmas Turkey
Yes we know, not very original but this recipe is traditional and cannot be left out of our list. It is a tradition to eat this dish in Europe and America during the Christmas, especially on Christmas Eve. However, in Canada and the United States, they eat it during the Thanksgiving dinner. Although it is one of the most typical Christmas dinner recipes, the truth is that nowadays it is eaten all year round and cooked in very different ways.
To cook it during Christmas, the turkey should be emptied, cleaned and put into the oven. Meanwhile, you can prepare the stuffing for the turkey, although it depends on what it is, sometimes it is cooked directly inside the turkey. It can be filled with different things, but the most common is stuffing of vegetables, nuts, meat, some fruit…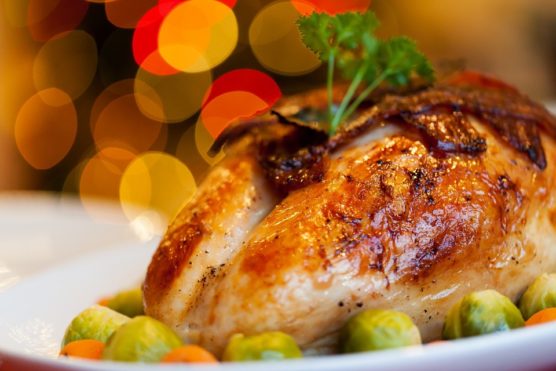 The Tartiflette
We present you a typical French dish, one of the best cold-fighting recipes. It is usual to eat it in the middle of winter, although there are also different recipes for it that are cooked all year round. It is the modern version of a traditional dish from Savoy called "péla", a potato gratin with onion and cheese cooked in a very long mango pan. The recipe was launched in the 80s to promote the sale of reblochon (a French cheese from Upper Savoy). A few years later, white wine was added to the preparation of the dish and turned it into a delicacy to enjoy after a good day of skiing or on a cold winter afternoon.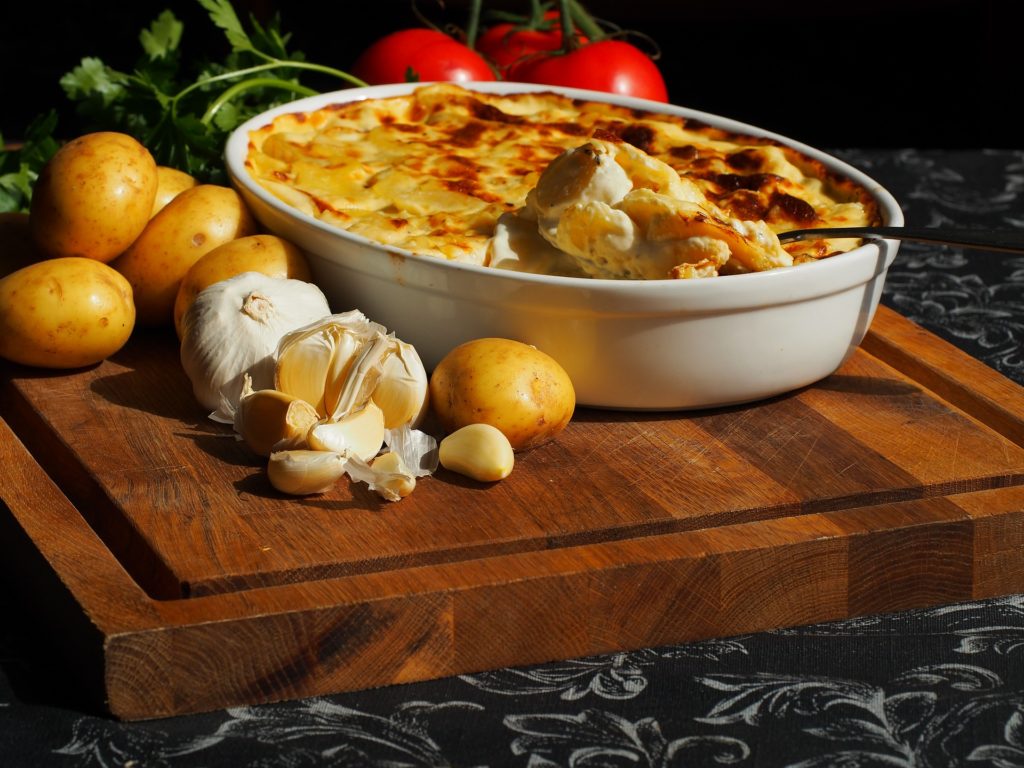 Feel like visiting France to try these dishes? Take a look at the accommodations we have there
Crepes
Did you know that the famous French crepes are from the year 7000 BC? They were made with different ground cereals and mixed with water, forming a thick paste which was baked with the help of a flat stone. However, we've waited until the 13th century for the crepe to make its appearance in Brittany thanks to the buckwheat. This wheat was brought back to France after the crusades in Asia, and so the Breton cake was born. We should not confuse the buckwheat crepe with the sweet one, which is made of wheat flour. The truth is that both are very rich and can be eaten with a sweet or salty filling.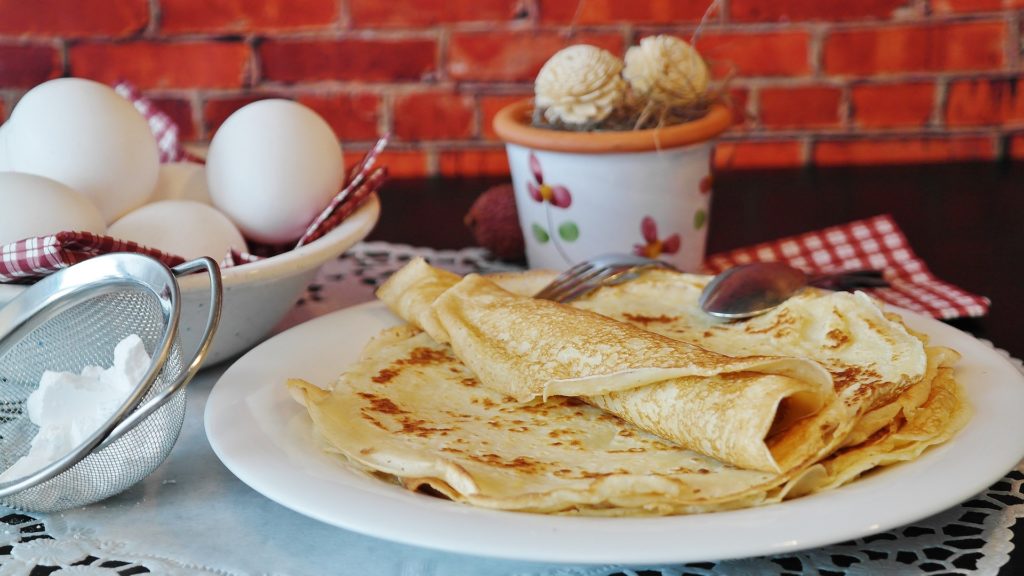 The Lamb
Lamb as Christmas dinner recipe is something popular in many countries. It turns out that it is one of the best dishes of countries like Italy, Argentina, Peru and Uruguay. There are different ways to cook it. Some are actually easier to make, such as lamb shoulder with potatoes and onions or thyme-roasted shoulder.
However, we would like to recommend you one of the best Christmas dinner recipes where lamb is the protagonist: the Mechoui lamb recipe, which is made by roasting the meat spread on clarified sheep butter and Arab spices. Another great recipe is the leg of lamb stuffed with cheese, ham and dates.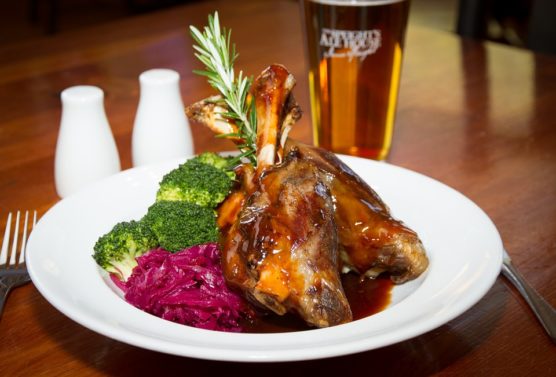 Onion Soup
And, at last, one of the most famous Christmas recipes, which has been a traditional French dish for centuries. It was considered a simple dish, because the cultivation of onions was prosperous and there were plenty of them. Even so, the legend says that this soup was invented by Louis XV himself because this king had many provisions of onion, butter and champagne. Nowadays it is prepared with onion (of course), butter and white wine. They also usually add shredded comté cheese. The French eat it before going to bed – sometimes when returning from a party. A good way to get warm!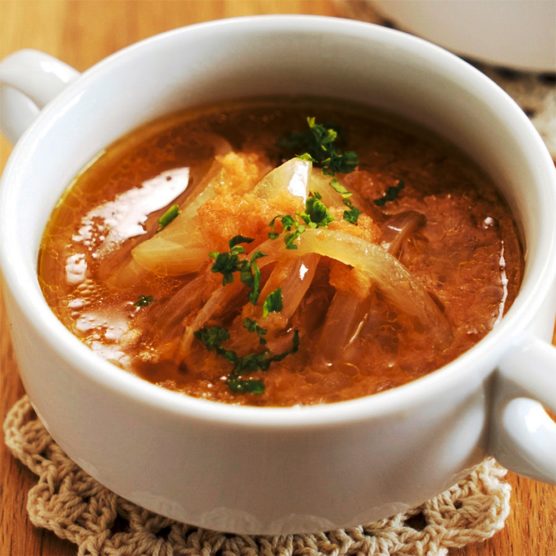 What do you think of these Christmas dinner recipes? We think they are great to surprise your guests by cooking dishes where we are all sure of that they will be very rich. If you have a recipe we should add, do not forget to show us – we want to known what kind of chefs you are!