Calpe, a popular holiday destination on the Northern Costa Blanca in Spain, is visited by many tourists from different countries every year – and that is no wonder! It is a great destination for both adults and families with young children. The city has activities for everyone to spend a vacation full of sunny beach days, fun and relaxation in order to create the best holidays memories. Today we'll tell you the best things to do in this destination in order to live the best holidays in Calpe. 
Would you like to visit Calpe? Find your stay with Muchosol!
Holidays in Calpe: the best things to do
In order to make it easier for you to plan your holidays in this wonderful Spanish destination, we collected the most important things to do and see in Calpe. Enjoy!
Peñon de Ifach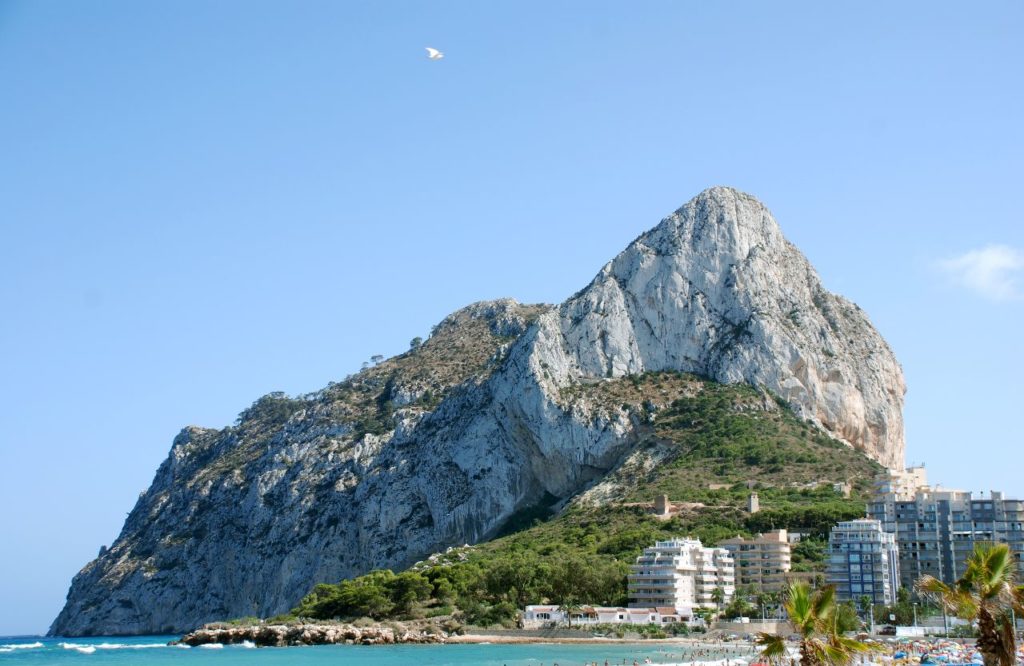 The first thing you see when you search in Google for Calpe, is an impressive rock located on the coast: Peñon de Ifach. It is the symbol of this town that you cannot miss to visit when you spend your holidays in Calpe. In 1987 it was declared as a Natural Park and different civilisations have walked these lands. The best thing? You can climb the rock yourself! It is a spectacular hike and you will enjoy the most beautiful views of the beaches of Calpe. The rock is also home to many different species of flora and fauna. Climbing it is an adventure you cannot miss!
Beaches
Spending your holidays in Calpe means visiting at least two of its amazing beaches and coves. It has thirteen kilometres of coastline – so enough to choose from!
The Levante Beach (La Fossa beach)
This is one of the most popular beaches of Calpe, located on the northern side of Peñon de Ifach. A beach of fine golden sand and crystal clear and relaxed waters, it is an urban, quiet, family beach that offers all the facilities you need to spend relaxing beach days. And the views of the Rock you can enjoy the whole day are just spectacular.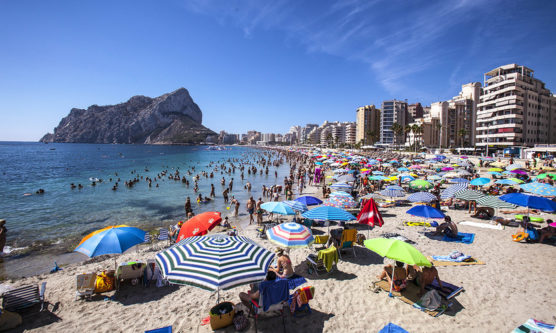 The Arenal-Bol Beach
This beach is also popular and located on the other side of the rock, closer to the centre of Calpe. Also this beach has fine sand, quiet waters and many services on and directly in front of it. To prove the quality of Arenal-Bol beach, it has been awarded with the Blue Flag in 2008.
The Cantal Roig Beach
It is the perfect place to visit with children. This beach is small and quiet and is located next to the fishing port and the Peñon de Ifach. Your children will love to see the boats arriving in the port after they have been fishing. In addition, there are many restaurants where you can taste, and enjoy, the local cuisine.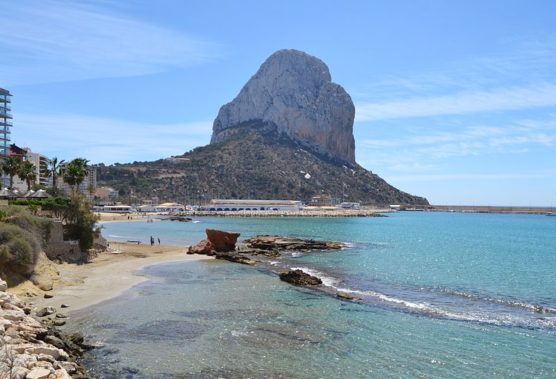 Those three are the most important beaches. However there are many coves in Calpe where you can enjoy a relaxing day on a quiet beach with turquoise waters. Most of them can only be accessed by the sea, such as: Cala Gasparet or Cala El Collao.
Old town of Calpe
Calpe is not only enjoying its beaches and stunning nature, because it also has a charming old town you cannot miss to visit. If you walk into the old town you will notice the large pieces of walls immediately, such as Torreó de la Peça. They were built to protect the city against pirate attacks. This construction is located on Vila Square which also houses the Museum of Collecting.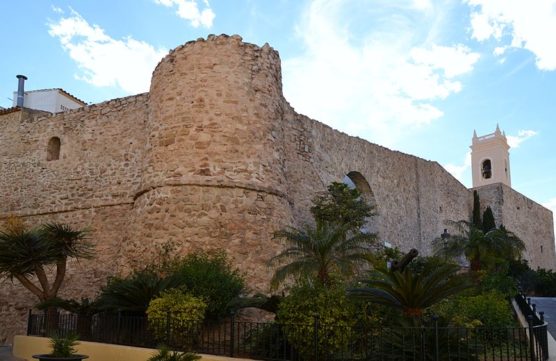 Furthermore, you will get lost in its narrow cobbled streets with many flowers on the balconies of the cute colourful houses. If you want, you can even do a tour through the old town of Calpe so you will not miss out on anything. And to learn more about the history of this charming village, you can visit the Museum of History and Archeology.
I think you are ready to enjoy the best holidays in Calpe at it fullest now! Do you need some help finding the perfect stay? We have amazing and affordable holiday homes in Calpe. Choose yours and enjoy a great summer!