We will never get tired of traveling to the city of the canals, therefore, today's topic about Venice. It's a unique city and although it's not big, there are many things to do in Venice. We always find something new every time we go back. We want to share with you our ''venicediction'', so we leave 18 Venice facts that show that it's the best destination for your next trip.
❤ Click here and see all the apartments in Venice with views over the canals ❤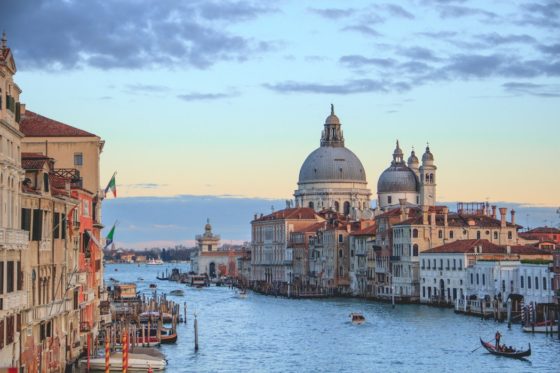 Some Venice facts you probably haven't heard about
1️⃣ The expression "ciao" was born in Venice and comes from "sciavo vostro", which means "your slave" and is something that the Venetians used to say as a greeting.
2️⃣ The t-shirt of the gondoliers, with white and blue stripes (although it can also be seen with red or black), has become an icon, thanks to designers such as Coco Chanel, Yves Saint Laurent and Jean Paul Gaultier.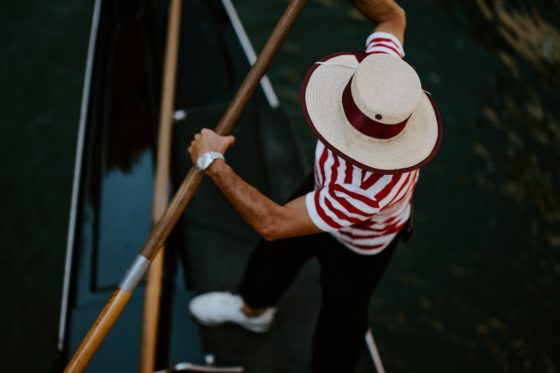 3️⃣ The Giacomo Casanova museum was launched last year in the Palazzo Pesaro Papafava in Venice. Besides, it's not an ordinary museum, since it provides a sensory and multimedia experience. Do you know where the tour of this museum ends? In one of the most important rooms for Casanova: his bedroom.
4️⃣ Truman Capote came up with this phrase: "Venice is like eating a whole box of liquor chocolates at once".
5️⃣ The Bridge of Sighs owes its name to the sighs given by the prisoners before entering the dungeons of the Ducal Palace.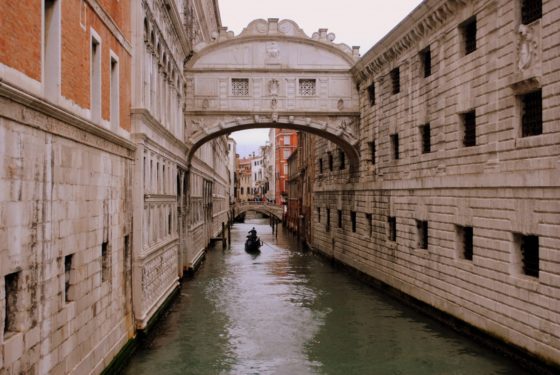 6️⃣ In 2010, the legendary Venetian transport began to have female gondoliers.
7️⃣ In Venice, water transport is so popular that ambulances, buses, taxis navigate through the canals.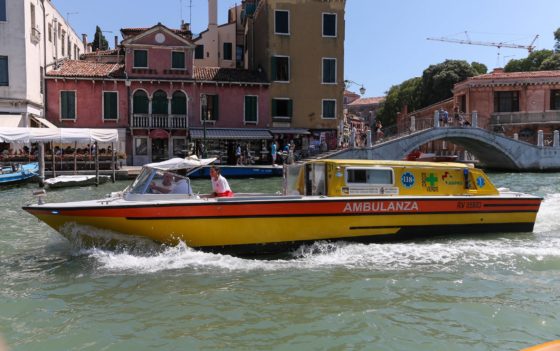 8️⃣ The gondolas must be black, but the interior decoration is free of choice. In addition, only a few gondolier licenses are permitted each year.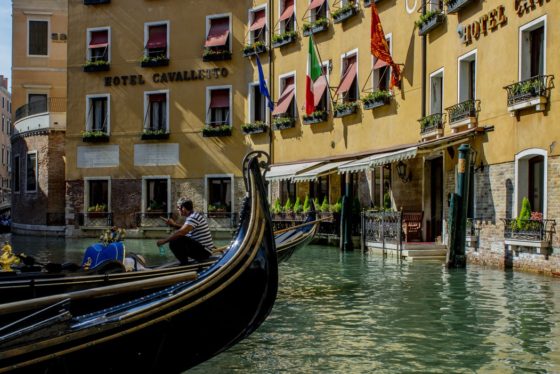 9️⃣ There is a bridge that doesn't have handrails. It's the Ponte de Chiodo, in the Cannaregio neighborhood. Be careful if you are clumsy! The Ponte del Diavolo, on the island of Torcello, doesn't have a railing either.
? In autumn, the San Marcos square and its surroundings suffer from the Acqua Alta phenomenon.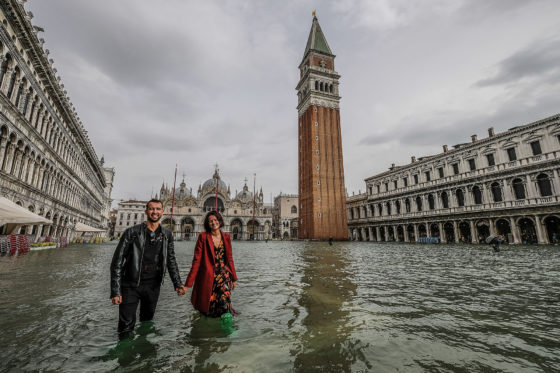 Do you want to know more interesting Venice facts?
1️⃣1️⃣ Some studies say that Venice sinks with 2 millimeters every year. On top of that, the city is just 90 cm above sea level.
1️⃣2️⃣ The narrowest street in Venice is the Varletta calletta and has a width of 53 centimeters. Better eat a gelato after crossing it!
1️⃣3️⃣ Dare to borrow a costume in one of the many shops that sell them or buy a mask (it will serve as a souvenir from your amazing trip). Put them on if you are going there for the Carnival and rock the streets like an authentic Venetian from the 17th century.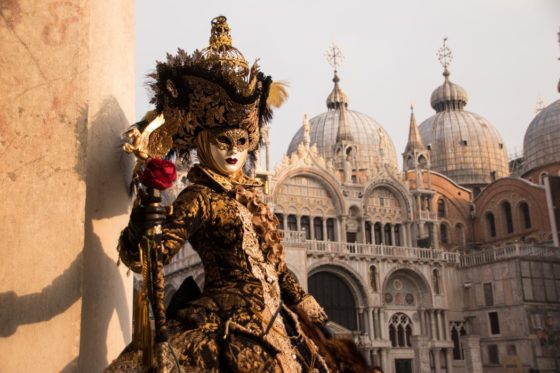 1️⃣4️⃣ The history of the patent law began in Italy with the Statute of Venice from 1474.
1️⃣5️⃣ In 1475, a dream incited Pietro Mocenigo, the Venetian Doge who fought against the Turks, to ask his future tomb to be in the Basilica of St. John and St. Paul. Following him, 25 heads of the state were buried here as well. In addition, in this minor basilica, you can find a foot of Santa Catalina de Sienna, being its main relic. After its burial, this minor basilica (curiously, the largest in all of Venice) became an official mausoleum for the next 25 state leaders, currently keeping the venerated foot and several paintings from El Verones and Giovanni Bellini.
1️⃣6️⃣ George Clooney and Amal Alamuddin chose the city of the canals to celebrate their wedding.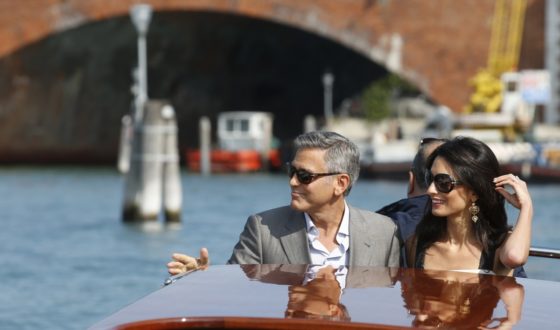 1️⃣7️⃣ In Venice there is only one square: the San Marcos. All others are considered piazzales.
1️⃣8️⃣ You can enjoy fresh Spritz. It's the typical drink of Venice and is a cocktail of white wine, sparkling water mixed with Campari, Aperol or Cynar. Venetians usually take it before lunch or dinner.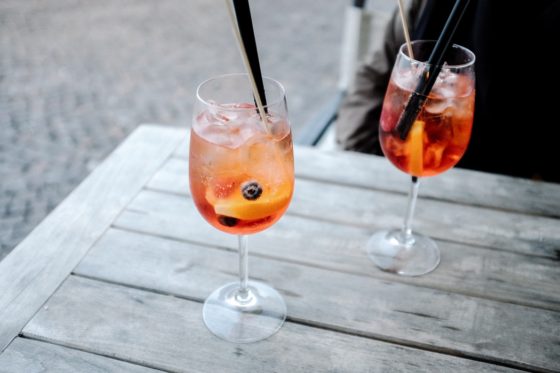 Did we convince you to choose Venice as your next destination with those interesting Venice facts? We hope so! To make your trip even more complete, we leave you a guide with things to do in Venice in 3 days. Moreover, we don't want you to spend a fortune on lunches and dinners and do not fall into the typical tourist traps, here is a list of all the restaurants where you can eat for a great price in Venice. Cheers to more Italian weekends!