Valencia is next to its famous Las Fallas festival, also known for its warm climate and delicious gastronomy. The city offers both cultural and modern elements, making it an ideal destination for couples, friends and families. But as many travellers, you always want to know some things about the destination before your visit, right? That's why we decided to tell you about some advantages and disadvantages of Valencia so that you can be well prepared for your holiday in this city.
Are you going to visit Valencia? Check our accommodations in the city of the oranges!

Gastronomy
The Valencian cuisine is characterized by a varied choice of Mediterranean food. You will discover authentic dishes that melt on your tongue: paellas, noodle dishes, different types of fish from the area. All prepared in a way that only Valencians can. Try them all, because you will not regret it! In addition, the Valencian garden offers typical products such as oranges and almonds used for the well-known Valencian drink horchata.
Architecture and history
The city is full of history, a past full of special moments which are reflected in different elements to be discovered through the whole city. We can see modernism in various buildings like "Mercado Central" or "la Lonja de la Seda", or the beautiful houses in the Cabanyal area, which is just one example. On the other side of the city you will find the ¨City of Arts and Sciences¨, a must-see for architecture and museum lovers. Valencia is not as huge as for example Barcelona, but it has a wide variety of modern culture and history. Enough to discover during your holidays!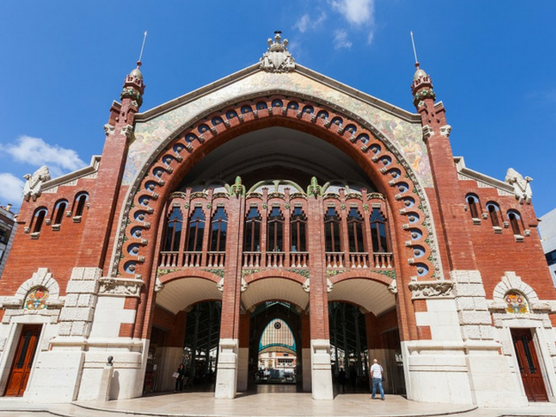 A warm and stable climate
Okay, we all know that the wetter is better in Spain than in the UK. But did you know that Valencia has the best climate of all the cities in Spain? No, we are not lying! Mild winters, a rainy autumn season with occasional rain in spring and very hot summers. This means that from the beginning of spring you can enjoy long days on the terrace with a fresh drink while watching the sunset. Yes, the climate of Valencia is amazing!
Beaches and mountains
Do you want to relax on the beach or escape the hustle and bustle of the city? Then there are plenty of options! Valencia has several beaches – El Saler, La Malvarrossa, Pinedo or El Perellonet – while you can also visit the mountains. Enjoy a holiday in the Sierra del Monduver or visit the Sierra del Negrete and be surrounded by nature all day long.
Nature parks
In Valencia you will also find many beautiful natural parks. The area ¨La Albufera¨ is a lagoon about 20 kilometers south of Valencia. Here are the famous rice fields located. In addition, this is the perfect place to watch the sunset. Besides, you can not miss the areas El Salto de la Novia, in the city of Navajas, or Ullals Riu Verd in Benimodo.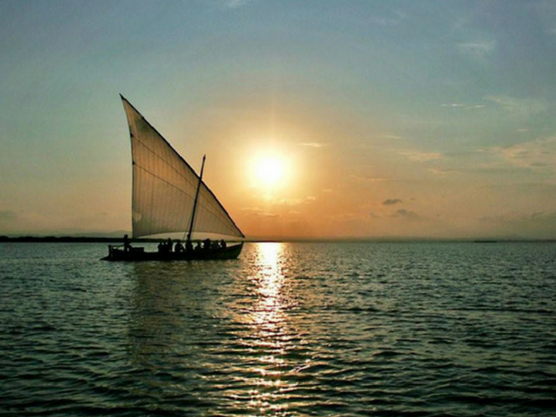 But of course, like all other cities, also Valencia has some disadvantages. To prepare you for your trip, we will tell you something about two disadvantages of Valencia.
Hospitality in the restaurants? That can be disappointing
Meanwhile there are plenty of restaurants where the Spaniards are already used to the requirements of the tourists and therefore have been adapted to our culture. But enough real Spanish restaurants have a totally different culture in the restaurants and bars than we have in the UK. Thinking about what you want to order? Better do it quick before they walk away. And ordering an extra drink? Please ask them yourself instead of waiting for the waiters to come to you. As we see dining in a restaurant as an ¨experience¨, for many Spaniards this is totally different. But well, the prices are much better…
The many festivals
No please, festivals during your holiday! Valencia has more bars than houses. The choice goes from typical bars with drinks for 3 euros, peanuts on the table and large sandwiches to discotheques, indoor and outdoor with the best DJs: in Valencia you will find a wide variety of plans during the day and the nightlife. And of course we can not forget the famous Las Fallas festival. During the whole month of March the city is filled with people celebrating. Do you want to go to Valencia to relax? Please don´t go during Las Fallas.
Now you´re known with the nicest things of Valencia and are prepared for a number of disadvantages, it is time to take your suitcase and book your apartment! Valencia, the city of flowers, light and love, is a perfect place to enjoy the many activities and typical dishes. Are you ready for your visit?