Visiting Madrid is a great combination of numerous activities, large green areas and lots of fun. However, we are sure that sometimes everyone needs a little break from the busy life that a big city brings to our daily lives. Therefore, we recommend you a day or two in these charming villages, all located within less than 2 hours away from Madrid. What are you waiting for? Keep reading as we believe these beautiful places near Madrid deserve a little of your time.
Places near Madrid to get away from the big city
Aranjuez
Aranjuez – a historical village with royal atmosphere, no wonder it's nominated as a world heritage site. In about 20 minutes by car from Madrid, you can visit this enchanting village that will leave you speechless. You can definitely enjoy a day trip and disconnect from the hustle and bustle of the capital.
What not to miss?
The Royal Palace of Aranjuez – an impressing building, established in the 16th century, is the landmark of the whole trip. Its painting rooms, the Mirror hall and the bedrooms of King Francisco and Queen Isabel II along with the Real Chapel are a must if you want to feel like a royal for a moment.
ღ For a romantic twist, you can discover the gardens which are considered one of the most beautiful in Spain. Without doubts, this will be your Instagram spot.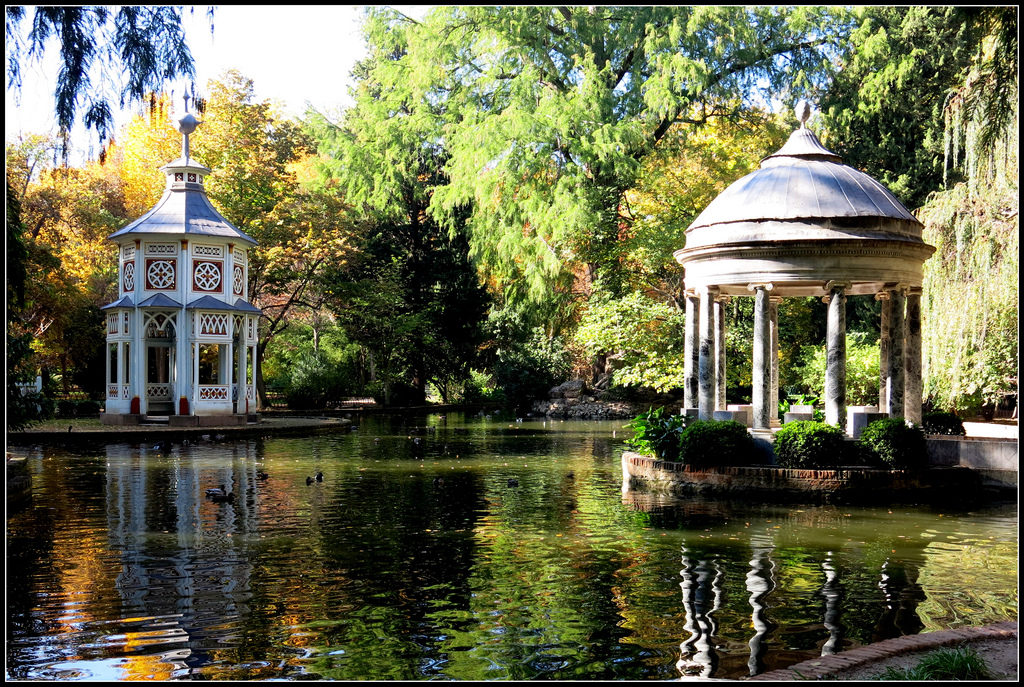 San Lorenzo de El Escorial
El Escorial – famous as the God's place for the citizens of Madrid, is a must-stop for everyone who is visiting Madrid or the region. The monastery declared as a World Heritage site will leave you absolutely amazed. The marvelous library and the gardens are a favorite spot for walking and wandering around in peace.
If you want to get out of the ordinary routes, you can go up to the mountains through a forest of chestnuts, ash trees and oaks to see the Silla de Felipe II. This is the place where the king overlooked the construction of the monastery.
During the weekends, El Escorial is a perfect choice if you want to escape with your children and enjoy this lively place with a nice atmosphere!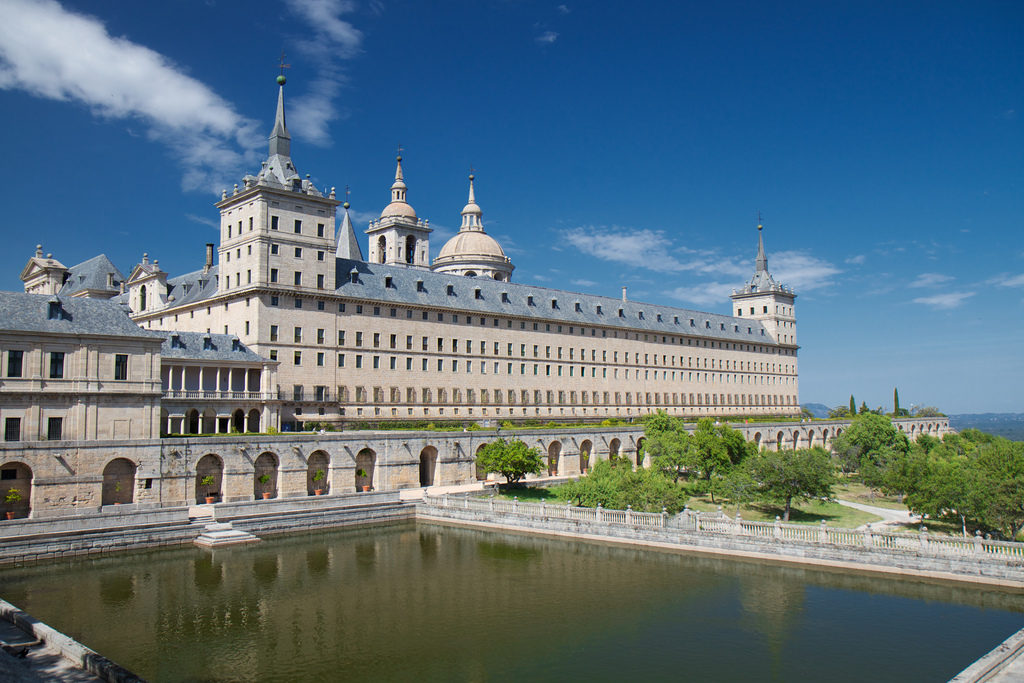 Talamanca de Jarama
Following the Jarama river, abundant with vegetation, we arrive at Talamanca de Jarama, excellent for a breakout. With its well-conserved fortress and its principal monuments like Ábside de los milagros, Iglesia de San Juan Bautista, Puente Romano, La Cartuja and la Bodega del Arrabal, you can do a bike tour or simply stroll around this place full of history and heritage.
Alcalá de Henares
Alcalá de Henares – a ground of history, legends and knights. It's the place where renowned personalities had lived such as Calderón de la Barca, Lope de Vega, Quevedo, and Tirso de Molina, as well as the birthplace of Miguel de Cervantes, the author of the famous novel, Don Quijote de La Mancha. It is a declared World heritage site by UNESCO, therefore, there is always something going on during the entire year. On top of that, you can visit the house where Miguel de Cervantes had lived and do the ''Cervantes routes'' and feel his influence through the streets of this town.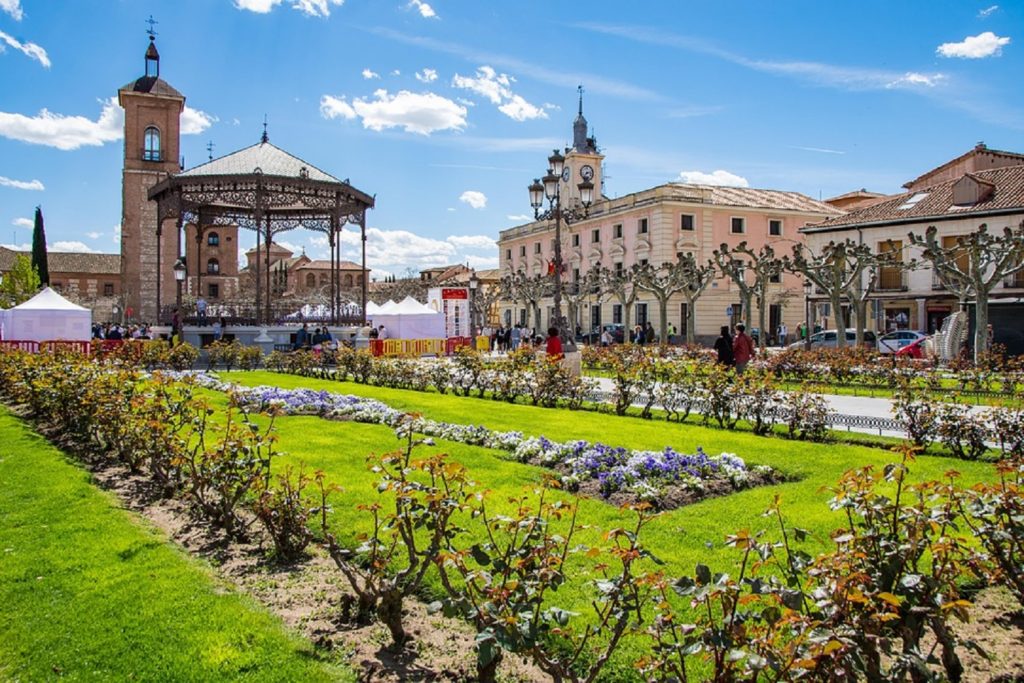 Chinchón
A village with a lot of charm, where the time has stopped. One of the best places to escape in the Community of Madrid thanks to its historical Plaza Mayor Medieval – very vibrant on Sundays ideal to reset your mind and prepare for a fresh start of the week. The Medieval square, that dates back from XV century it's still the main core for events. Galleries, green balconies, the famous church ''Nuestra señora de la Asunción'', the Watch tower, the castle of the ''Condes y el Convento'' turn you back into Medieval times.
➡ In addition, we will give you an insight. Chinchón is a perfect spot for brunching.  El Bodegón, a traditional restaurant with a rich menu, where your stomach will be delighted with any choice.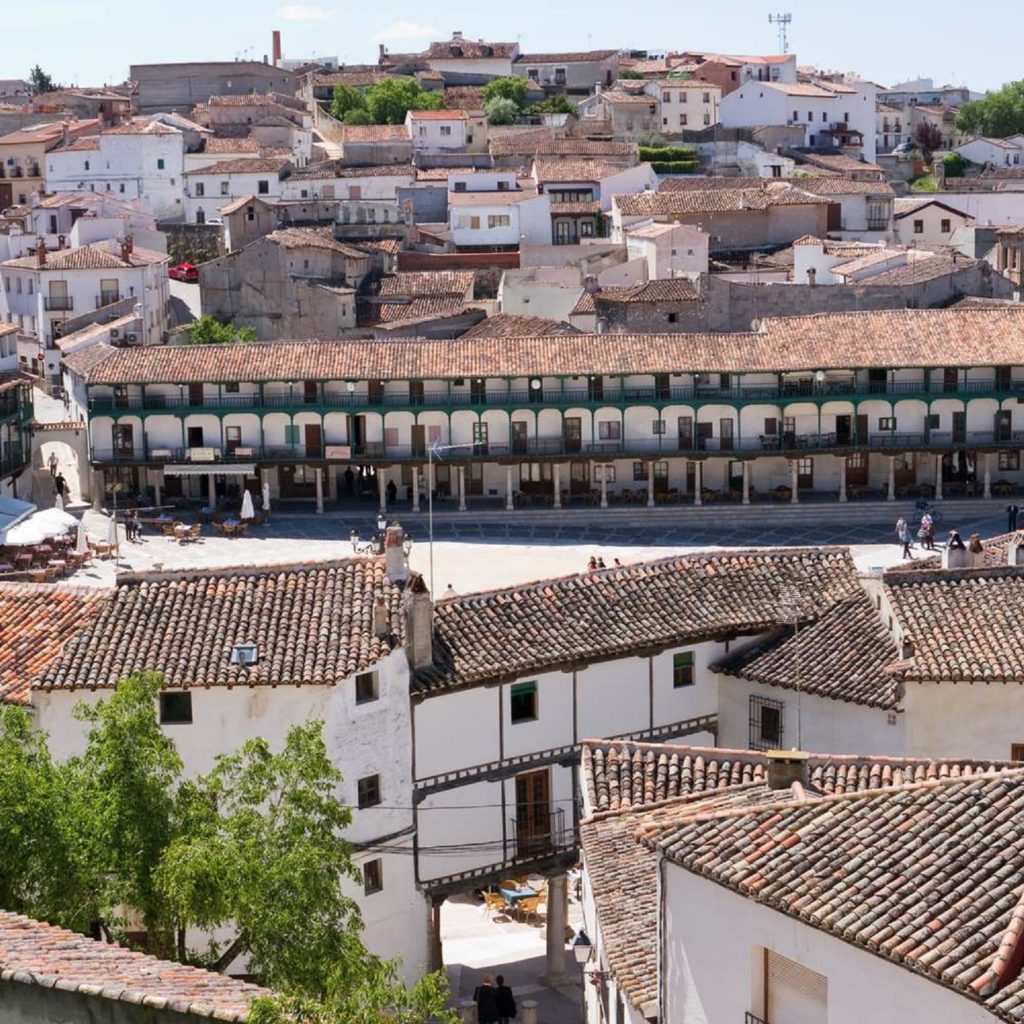 Buitrago de Lozoya
This enchanting medieval village will bring you back to the spirit from the Medieval era. Buitrago is the only village in the Community of Madrid, that conserved its old fortress.  Your breath will be taken away from the beautiful views that open from the fortress. The little ones will feel like authentic knights. On summery Sundays, you can have an unforgettable entertainment.
➡ At 12:30 you can enjoy a street theatre…for this and many more reasons you should visit Buitrago! 
Ocaña
Ocaña is a marvelous hidden gem. It was an inspirational place for famous authors like Lope de Vega and Calderón de Barca. It's a place where to escape from the busy life, discover the rural life, immerse in the magic atmosphere while exploring the history and the numerous monuments that it has to offer. On top of that, Ocaña is declared as a National Tourist Interest because of its reputation during the Semana Santa.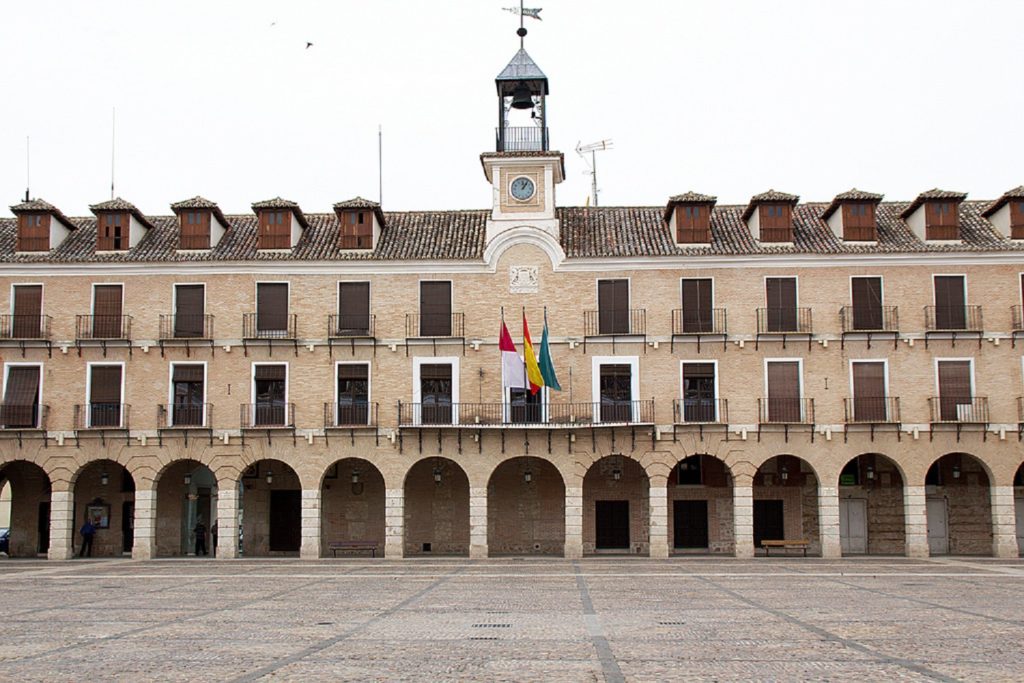 Cuenca
Discover this enchanting place famous for its XV century hanging up houses and walk through a variety of bridges. Let the marvelous architecture to create a memorable and very relaxed day or two away. 
➡ Let us give you a tip: just about 30 min by car from Cuenca you can escape to the ''Ciudad Encantada de Cuenca'' where nature here is the main player. Surrounded by the mountains, this place will invade your imagination. The erosion has formed rock figures such as turtles, ships, bears. However, during winter, is when the real magic happens – the snow turns this place into a fairytale. There is a small entrance fee for the National park, it just costs 5 euros.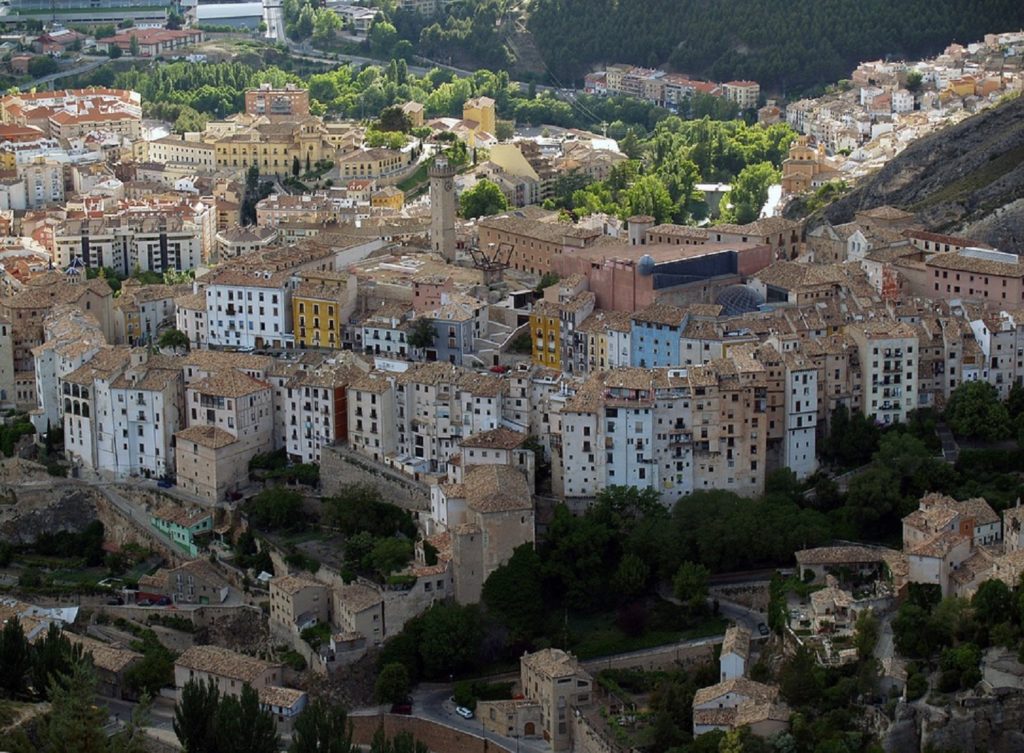 Brihuega
Brihuega belongs to the community of Castilla-La Mancha, is a small village with less than 3000 residents. It's a cultural heritage that is worth seeing how the history of Spain has developed since the XI century. From the Arab castle with its fortress to the many churches and fountains, Brihuega is a rural tourism spot of Spain that you should add to your list.
➡ However, if that isn't convincing enough, you can enjoy the lavender fields on a sunset in July. Brihuega is famous for its lavender fields and it is as beautiful as the fields in Provence!
ღ Don't skip the lavender festival in July!

Patones
If you are in Madrid, you can't miss out a visit to this fascinating village. Patones is divided into two different zones – Patones de arriba(upside) and Patones de abajo (downside). During the 60s, people from the upside started to migrate to the downside. Nowadays, the upside part (Patones de arriba) is turned into an open-air museum. This authentic village is the perfect place to spend a day away from the capital.  Moreover, you can try out the local cuisine but bear in mind that during the weekends the restaurants get very busy. 
⬇⬇⬇
This was our choice, we hope you go for it as well. Are you already planning your weekend away, don't miss out these places near Madrid where life goes slower and no one feels the rush from daily life. In addition, you can check out our guide for Madrid and how to spend your holidays in Madrid with your little ones. You are welcome ?