Going to Madrid with your family can be an unforgettable getaway especially when you plan your trip well as well as your accommodation. Muchosol offers apartments that will make you feel like home. We have apartments in Madrid for every type of family – small or big, we are here for you, to make your holiday a memorable experience…and remember if life gives you lemons just book your trip and make lemonade ?. 
Family-friendly apartments in Madrid for every type 
Apartments in Madrid for 2 ?
Madrid is a wonderful city-break destination where you can spend an amazing weekend together with your partner. There are lots of things to do: from sightseeing, shopping, cinemas, to the numerous restaurants that will satisfy even the most pretentious taste.
This apartment will delight you with its cosy and modern interior. It's wide and very bright apartment located in a great multicultural and lively neighbourhood, ideal for going out with your partner. Can you imagine waking up here soaking up the sunshine or maybe counting the stars every night? We are sure that this apartment will conquer your travel soul with its charm.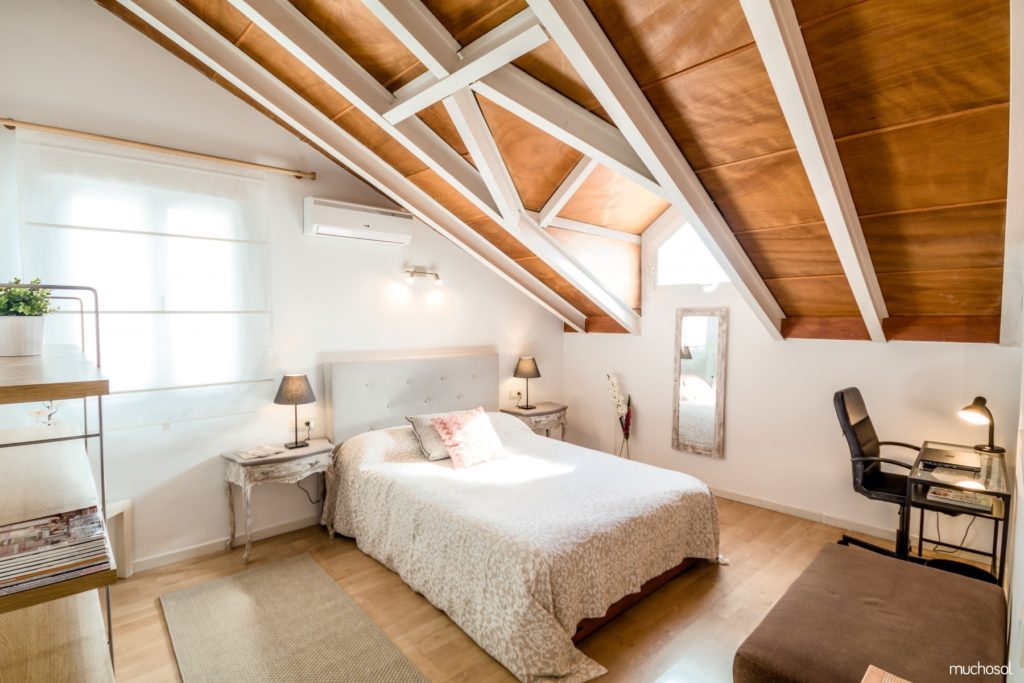 Apartments in Madrid for a family
There are so many fun things to do in Madrid with your toddlers. It's a charming city for everyone and you won't be bored at all, even your kids! So herewith, we give you some ideas for a weekend in Madrid with your kids that you should check out before you leave. Everyone is tired after an intensive day of sightseeing, therefore, we suggest you this apartment where you can all chill out on the terrace with a glass of wine while your kids are thinking about the next game. Not many apartments have a rooftop terrace, haven't they?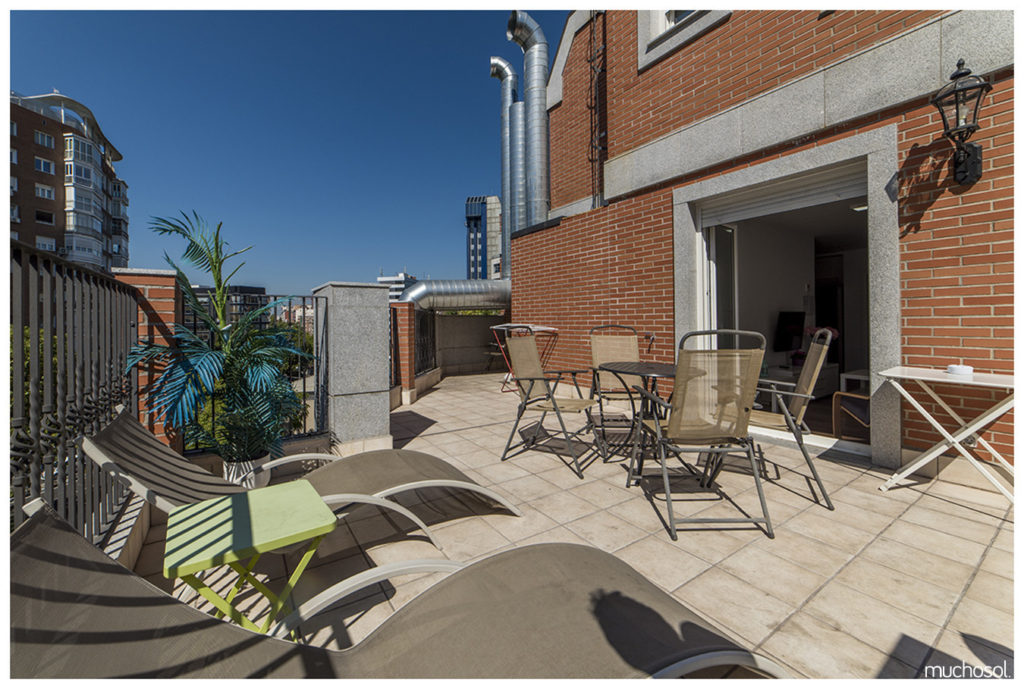 Apartments in Madrid for bigger families or for two families
You can enjoy a holiday in Madrid even if you are a big happy family or you've decided to travel with another family. The apartment is big enough to share a nice holiday altogether because as the famous quote says: ''All for one and one for all!''
This super stylish and chic apartment will be a great choice to have a rest because everyone will have their own space.  Even your children can spread their stuff and play around.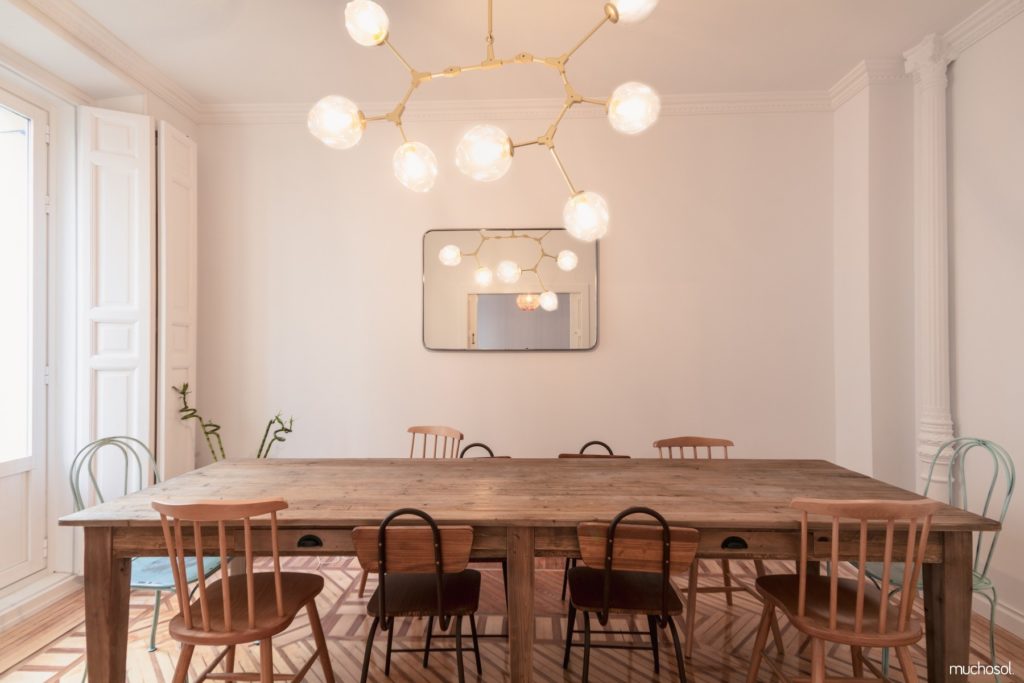 ☝☝☝
Also, if you don't feel like going out for a dinner, the apartment has a fascinating dining area where you can enjoy a meal altogether. Feel like home while away from home. ?
Apartments in Madrid for the most pretentious ones
We want to satisfy all your needs and requirements because leaving you disappointed is not an option for us!  
This pet-friendly apartment is the right option if you want to have everything all in 1. It comes with a large terrace, it's located in the heart of Madrid and guess what…it has a communal rooftop pool, how cool is that? Enjoy Madrid like never before!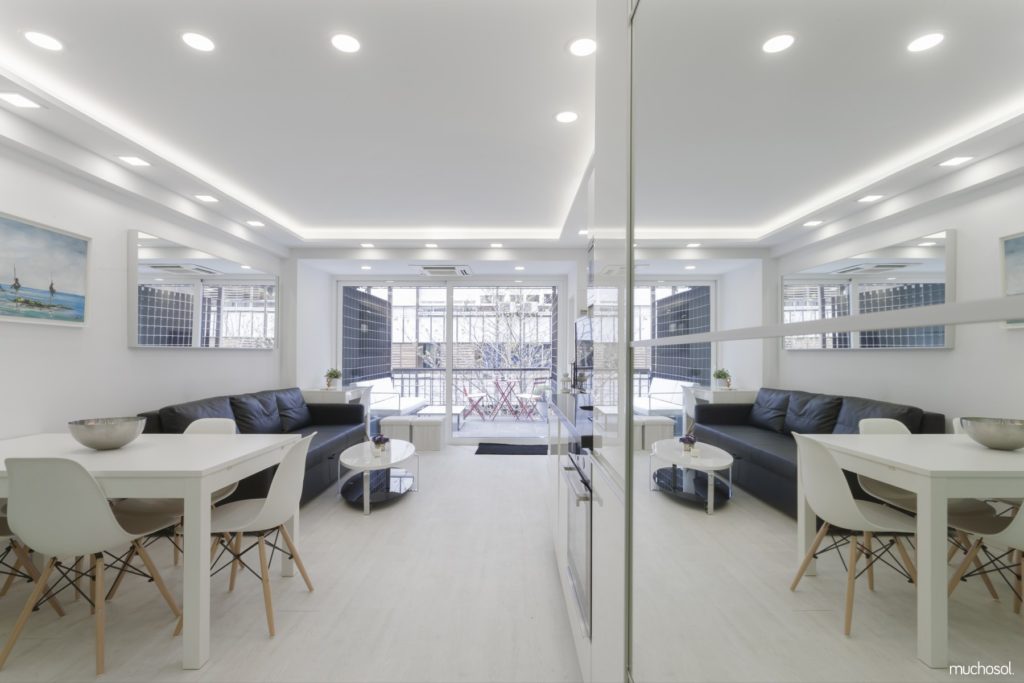 Plan well your dates, don't let the holiday to escape from you and check out our terms&conditions of the cancellation policy.
❧ Do you have a favourite one already? Let us guess, you can't wait for your next trip to Madrid? Our accommodations are suitable for every need and for everyone who wants an unforgettable holiday. You are never too far away from home with us!
To fully complete this trip check out this handy guide for Madrid and places where to escape near Madrid.