Vitamin D is always needed! Summer is approaching, and we need those sun rays. I am ready for a few days of tanning and relaxing on the beach. But where? Especially for the sun fans among us, we tell you where you can find the best beaches in Europe. After reading this list, you will have a number of sunny beach holiday destinations in Europe. ☀
The best beaches in Europe that you won't want to leave
Cala Banyalbufar, Mallorca
Cala Banyalbufar is a long and narrow pebble cove that is located near the village of the same name. It's surrounded by dazzling cliffs with green pine forests on the tops.
What makes it one the best beaches in Europe, is the special and clear color of the waters in this bay. This makes it a paradise for divers and anyone who can enjoy nature for the entire afternoon. ?
San Vito lo Capo, Sicily
What makes this beach perfect is that it's easy to reach. It's located at a short distance from a few large cities in the north of the island. It has a long stretch of sand, the sea waters are calm and it's ideal for visiting with children.
Did you know that the Mediterranean Sea is nowhere as clear as around Sicily? You can spot a fish while sitting on your towel. ?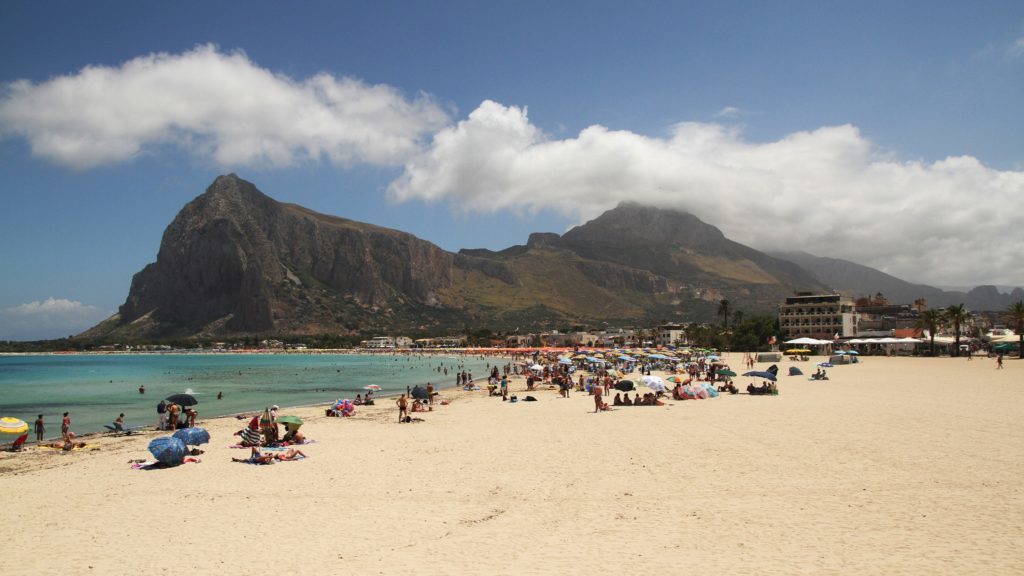 Platja de Treumal, Costa Brava
This Spanish beach is the most typical beach you will find in Costa Brava and it's one of the best beaches in Europe. It's located next to a protected area and flanked on one side by crystal clear blue waters, and on the other by an actual botanical cactus garden.
This cactus garden not only attracts visitors but also many other species of flora and fauna. Enjoy all the vegetation and the peaceful whistling of the birds while completely relaxing on this pearl.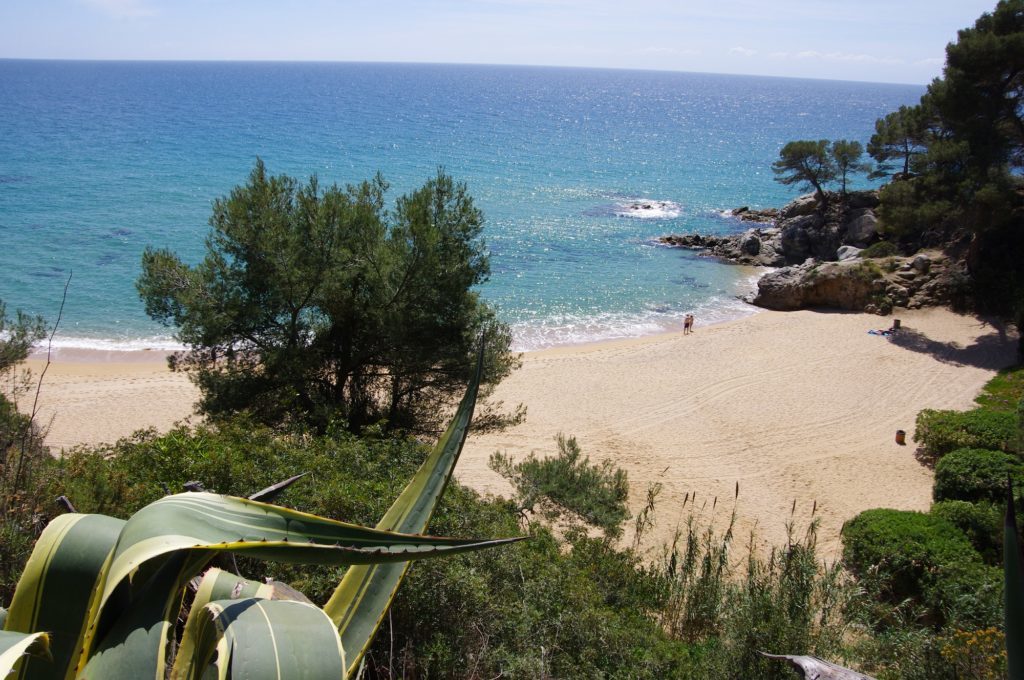 Eden Plage Mala, French Riviera
Eden Plage Mala is the pearl of the French Riviera, surrounded by high cliffs and wild vegetation. The beach is a hidden paradise. With clear water and a calm and friendly atmosphere, this is a good idea to enjoy a day in the sun.
The nickname of this beach is the ruby of the French Riviera. It says enough right?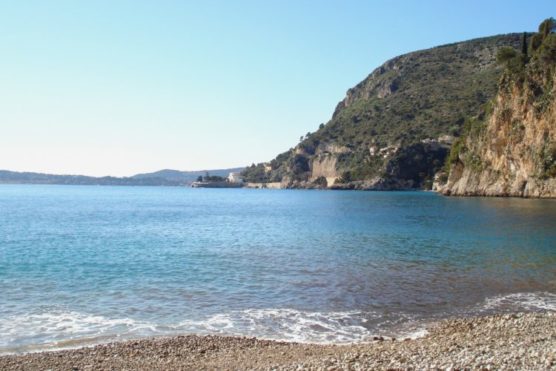 Praia de Marinha, Algarve
One of the most popular and most beautiful beaches in Algarve, and perhaps in the whole of Portugal. It's a narrow beach surrounded by cliffs. Around the area,  there are various gorges and caves that you should discover.
It's possible to dive or snorkel. You can even spot different types of fish, octopuses and seahorses! ?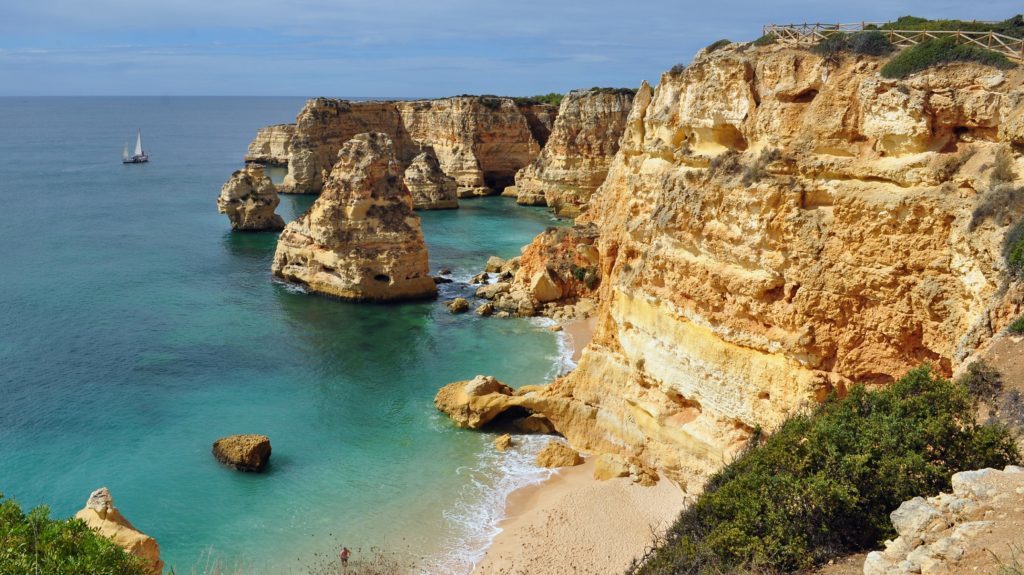 Playa de Bolonia, Tarifa
Yes, there is one thing, you can't ignore: the giant sand dune. It's formed by the wind and gives a special aspect to the beach. Thanks to this wind, it's also a true paradise for wind and kite surfers. It's also a nice place to visit with children.
Attention: Don't let the wind blow away your sun hat! ?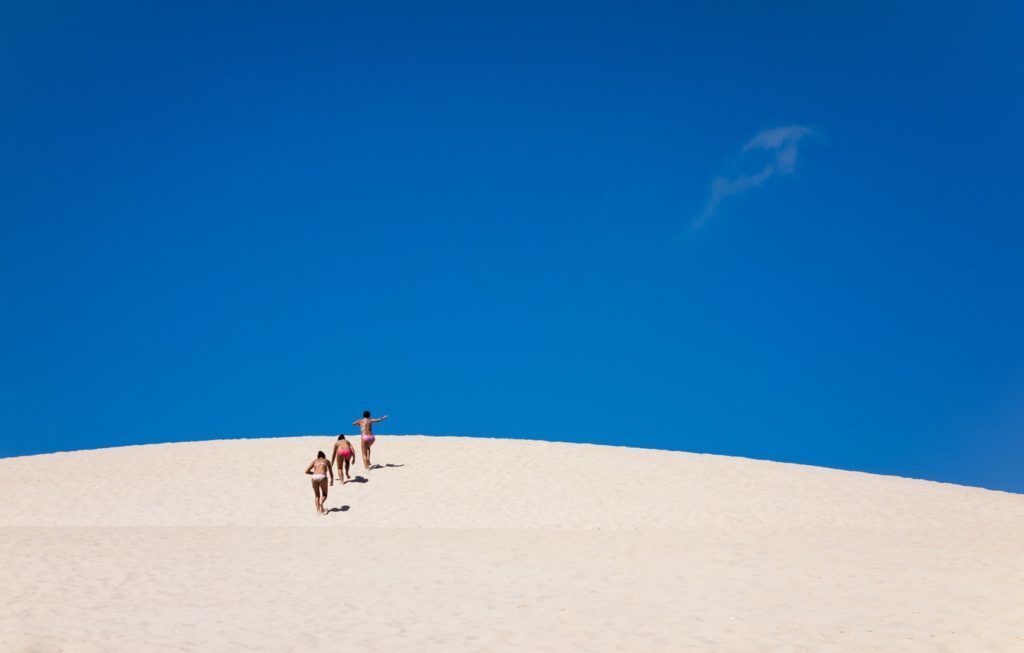 Grotta della Poesia, Apulia
Even though it isn't really a beach, we still wanted to list this Italian jewel. It's a natural swimming pool that has been formed in this cave with transparent waters. This is certainly a must experience when you visit Apulia.
Our tip: get up early because this cave is very popular among locals and tourists. You can see from the photo why.
Stiniva beach, Croatia
Located in the south of the island of Vis, Stiniva beach is an iconic beach in Croatia. It looks like a gate to the sea. The rugged nature around this beach and the high cliffs raised at the entrance of the sea, make it a paradise for nature lovers + Croatia can be one of the best beach holidays Europe.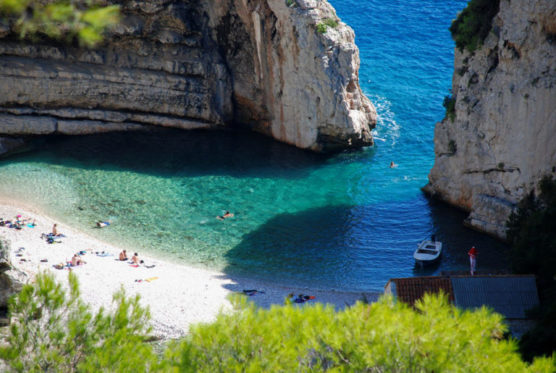 Mellieha Beach, Malta
This beach is perfect for visiting with children. The seabed remains flat for a long time and is ideal for swimming. There are basic facilities for visitors such as umbrellas, bars and cafeterias.
Moreover, there are various options for water sports, such as kayaking, water skiing and windsurfing in case you want to spend an adventurous day in the sun. ☀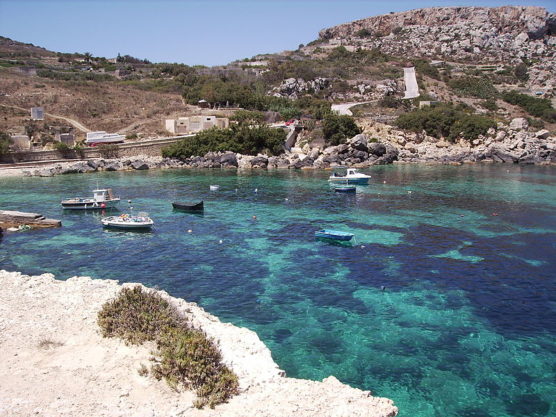 Petra Tou Romiou, Cyprus
Immediately noticeable is the large rock that protrudes from the sea. The Cypriots think this is the place where Aphrodite has risen from the sea. Not only the place but the story will enchant you.
Be aware that you will most likely find only pebble beaches in Cyprus, so don't forget to bring water shoes when you visit Cyprus!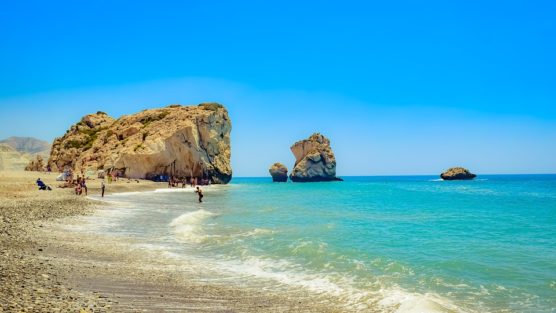 So, these were the best beaches in Europe. Anyway, there are, of course, many more, but then we could have written an entire book. Did we forget one of your favorites? We are happy to add more gems to our selection. ?
Have you already planned your summer vacation? We think that this beach checklist will help you a lot! Also, if you prefer going all natural, why don't you have a look at some spectacular nudist beaches in the Canary Islands? If you've been already there, then Sicily will surprise you with some nice nudist beaches as well.