Today we want to introduce you to our colleague Marie Pourcelot, who will tell us about her favourite destination: Mauritius.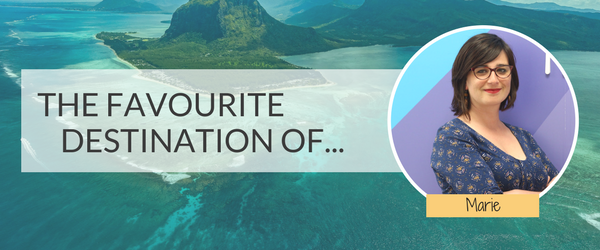 Hi Marie, tell us something about yourself and your job at Muchosol
I am Marie, a 30-year-old French woman who has been living in Valencia and working at Muchosol for one year. I work in the Booking department, recently called "Customer Experience". So I'm in charge of answering the calls and requests of tourists who are looking for a holiday rental, making the link between tourists and agencies to offer customers a personalised service, with a slightly more important focus on the French market. Recently, I'm also in charge of finding collaborations with tourist companies to offer our clients exclusive benefits for their holidays. The work at Muchosol is very varied, which allows you to spend days that never are the same 🙂
And tell us, where have you been travelling to?
Thanks to my parents, I start travelling very young, through many parts of France but also to Canada, United States and Morocco. They passed me the curiosity of discovering the world and I have continued travelling mainly through the capitals of Europe (Amsterdam, Prague, Vienna, Lisbon, Madrid, Paris). The new stage of the trip now consists in living a season in one place, that allows you to discover all the corners of a city and to immerse yourself much more in the culture (through the people we meet, the food, the holidays…), like I'm practising inValencia.
What is your favourite destination?
Choosing one is very complicated because each destination has its charm and its beauty, but as a surprise I had the chance to discover this place: Mauritius.  When I heard about this island, images of paradise beaches came to mind and nothing else! Mauritius offers much more than beaches where you can see incredible sunsets… It is an incredible mix of cultural and I would never have imagined visiting so many Hindu temples here, meeting such welcoming people, and discovering such spectacular, magical natural landscapes. Not to mention the food of the "food trucks", super cheap and of good quality. This trip was a total discovery!
How many times have you been there? Are you going back?
I've only been there once, because I have had the opportunity to visit some friends who lived there for work for a while. However, it was my first "adult" trip and it will stay with me forever!
I would always like to return to the beautiful places I fell in love with, but not for the moment, because this trip was mainly because I was visiting friends who no longer live there, and also since there are so many other places to discover around the world…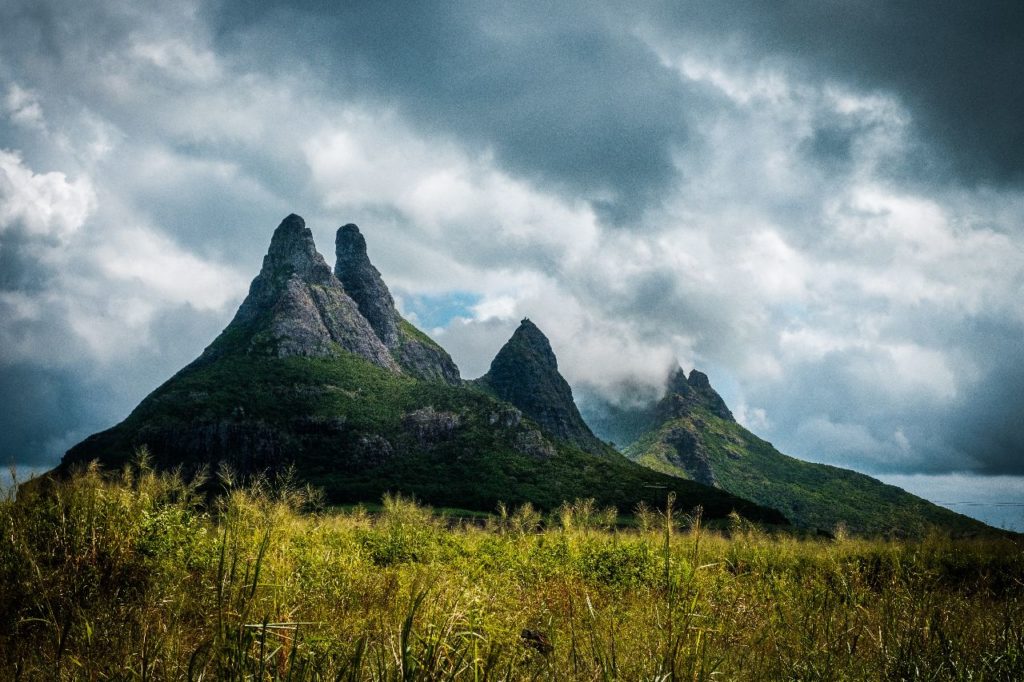 What is your best memory of this place?
My whole trip there was a nice memory because every day was a new surprise, but my best memory was in Grand Bassin, in the centre of the island. First, the trip by car with my friends on some car routes surrounded by super high sugar canes and arriving in this very sacred place, appearing at the Gange of India, where a giant statue of Shiva welcomes us… There, you'll experience a magical and very funny scene because many Mauritians come there to give offerings to Shiva and to the sacred lake also giving away food… It is also a place where many monkeys live and one of them stole the offering of a couple who ran after the monkey .. It was very surreal in this environment of peace and disconcerting serenity.
What is the best thing to do on Mauritius?
For me, the best thing to do on Mauritius is to leave the beaches to discover the land and the rich culture of this small island. Many times, I had the sensation of being in India, especially visiting the village market of Goodlands, which is the empire of the saris and the pashminas with thousands of colours, but also of handmade jewellery and species from there. Visiting the temple of Triolet was also amazing. You can also see how the rum is made in an old factory there, discover the incredible colours of the land of Chamarel.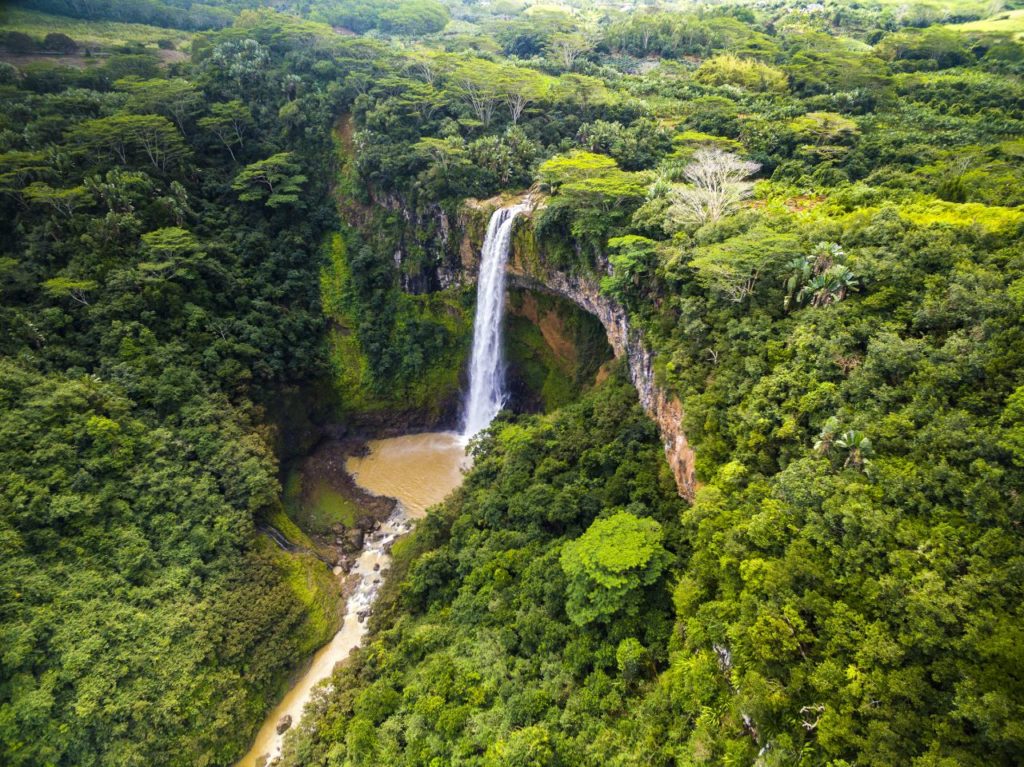 Do you want to get to know Mauritius a bit more? Read here about all things to do on this island
Why would you recommend other people to visit Mauritus?
Well, for the great surprise that the island will give you when you visit it, that it's much more than some beautiful beaches! And for all the cultural activities that can be done there.
Finally, what is your next destination?
I would love to discover Latin America with its ancestral traditions and culture and for living an even stronger cultural change, and also South Africa, now that a friend has moved there! Let's see when I can make all those trips! But I think I'll start by planning a short trip to Germany, first because I never went to this country and because there also lives a friend of mine… That's the richness of travelling… Meet people all over the world, that offers new holiday destinations!