Who says the best things should be expensive? If you think about it, the best things in life are free of charge: the hugs, the kisses, the warm words, the sunset views, the late mornings in bed…Do you know what else is free? Our plans for free things to do in Lisbon – the capital of Portugal.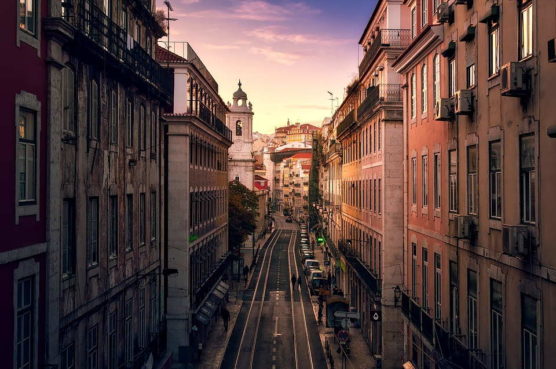 Free things to do in Lisbon for the best holidays
Stroll around the Feira da Ladra
Literally translated as the ''Thief fair'', travellers visiting Lisbon, shouldn't skip the oldest flea market in the capital of Portugal. Vendors only have to obtain a license from the City Hall in order to sell, so expect very diverse objects. From second-hand furniture and clothing to vinyl records, vintage cameras, and antiques. Even if you aren't planning to buy anything, the market is an interesting place to walk around and immerse into the local atmosphere. Taking photos is also recommended in this little "chaotic" place. 
❧ Timetable: Tuesdays and Saturdays from 9 am until late afternoon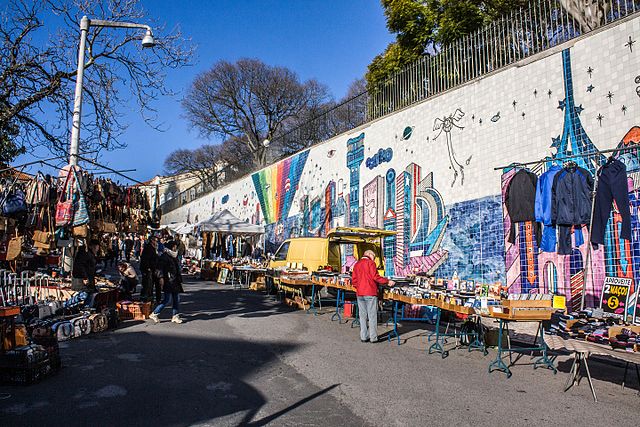 Enjoy Lisbon from above: the Miradouro de Nossa Senhora do Monte
If you want to have a bird's eye view over Lisbon and see the whole town in your feet, then head to the Viewpoint of Nossa Senhora do Monte – one of the best free things to do in Lisbon. There are also several viewpoints in Lisbon since the city itself is spread out on 7 hills. However, Nossa Senhora do Monte isn't that popular among tourists, therefore, it's more romantic as you can quietly enjoy the breathtaking views from above with your partner. Although this viewpoint is less known, it's said to be the highest point in the city. Pack water and some snacks and climb to the top. In return for your efforts, you will be awarded some truly beautiful views that will perfectly fit in your Instagram. ?
Listening to Fado in Lisbon is like watching a Flamenco performance in Seville or dancing under the Irish rhythms in a pub in Dublin – it's an iconic tradition that you can't miss. Although it's hard to find a free performance of Portugal's traditional folk music, we've been looking really hard for you to find a Fado music that you can enjoy for free. Some of you might be lucky and catch some street performance by locals. Nonetheless, if listening to Fado is on the top of your list for free things to do in Lisbon, then go to Tasca do Chico in Bairro Alto where usually they don't charge you for the performance. However, you will have to pay for the consumption of drink or/and food.
Largo do Chofariz de Dentro is your second chance to see a Fado performance. Located in one of the oldest neighbourhoods in Lisbon, Largo do Chofariz de Dentro is a square, filled with charming cafés and friendly locals singing Fado songs.  
Watch the preparation of Pasteis de nata
Gourmet lovers, here's your favourite part! Sweeten your journey to Lisbon by watching the preparation of Portugal's most famous dessert – natas. They represent sweet custard tarts served with a warm cinnamon syrup on top. Passionate chefs in Manteigaria show visitors for free the entire process of how these tarts are being made. The café is known as the best place to try those artisan pastries as they include high-quality products such as whole eggs, proper butter (not margarine) and there are no preservatives. The price for one tart is €1 or you can get a box of 6 natas for €6. 
Those who appreciate art will also appreciate this free activity to do in Lisbon. The capital is full of colourful streets consisting of political portraits or odd cartoon characters. In the neighbourhood of Mouraria, you can see a wall that honors the music of Fado, on the other hand in Bairro Alto, you can find walls painted in Combi vans next to illustrations of uprisings.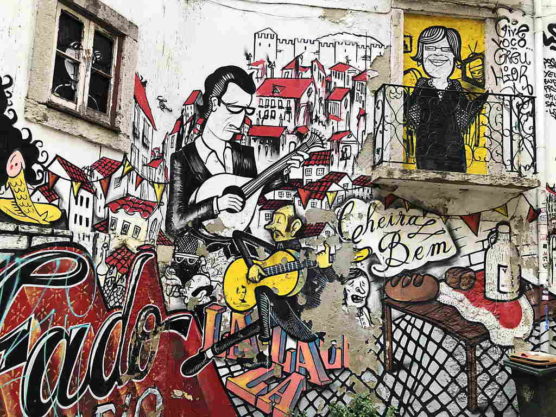 Join a free walking tour in Lisbon
Once in Lisbon, you might find yourself lost, simply because there are many historical sights to be explored. Alfama, Baixta, Bairro Alto, Chiado – all these are different neighbourhoods of Lisbon with their own character. Not to mention the numerous points of interest that they've preserved until present times. If you feel like joining fellow travellers and getting to know them, then Sandemans New Europe offers a free walking tour around the city center of Lisbon. 
❧ Tip: Despite that tour is free of charge, keep in mind that travellers are actually supposed to tip the guides (that's how they earn income).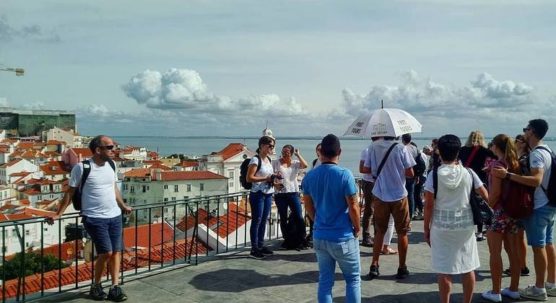 Okay, it's a little bit further away from the city center in Lisbon but while there, you can't skip this sightseeing. By going to Cristo Rei, you can see two replicas. The statue of Christ reminds the one of Rio de Janeiro and the vantage point offers beautiful views over Lisbon and to 25 de Abril Bridge which looks similar to the Golden Gate in San Francisco. The Cristo Rei statue is a 92-foot-tall statue and stands on a 260-foot-tall pedestal and the ground is open for free to the public.
Getting there is easy, cheap and also a pleasant journey. Hop on a ferry from Cais do Sodré to Cacilhas, the trip is around 1 hour each way and costs €3 round trip. When getting off the Cacilhas Ferry Terminal, it's a 45-minute walk to the statue.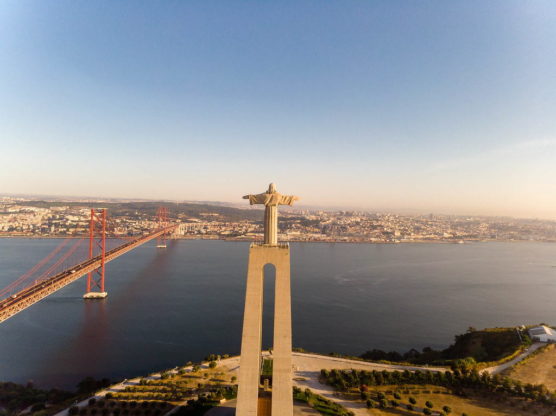 Have a picnic in Lisbon's numerous parks 
Instead of having lunch in some of Lisbon's restaurants, have a picnic in one of the beautiful parks. It's a good way to save money and it's a great way to enjoy Lisbon if the weather is appropriate. 
Jardim da Estrela is popular among families and has a spectacular garden with two playgrounds, a good option if you are going there with children. On the other hand, Jardim do Príncipe Real is a favourite local spot where people go to enjoy the sunny afternoons. 
❧ Tip: If you happen to be there on Sunday, there's a Biological Products market with fresh fruits and vegetables. 
Now, it's time to shake your hips like Shakira in Eduardo VII Park. This is where Shakira taped her famous La La La video. But the park is also famous for another thing – this is the place where the largest flag of Portugal in the world flies.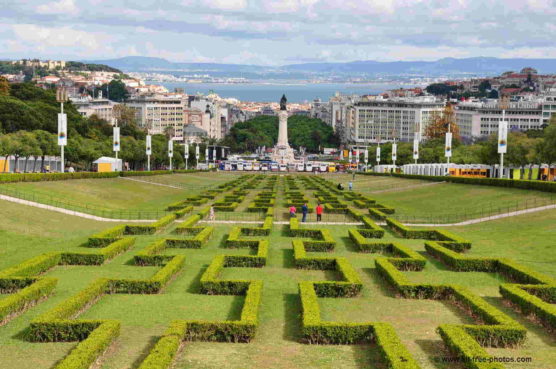 Watch the sunset from Cais das Colunas
There are many places in Lisbon to watch how the sun goes down, however, our favourite spot remains Cais das Colunas. The wharf has welcomed famous visitors such as Queen Elizabeth II, which is nowadays a popular place to sit, relax and contemplate the sunset views from the Tagus River.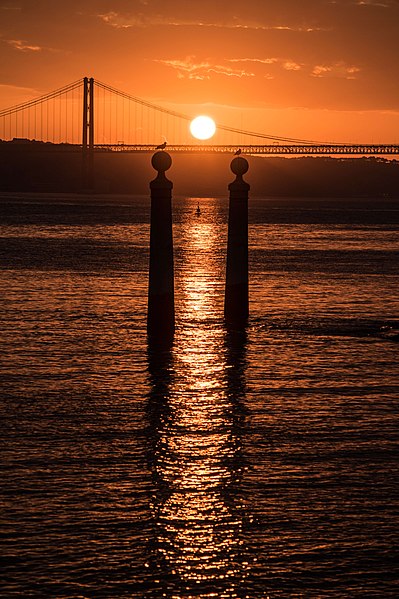 Let's get into the Jazz Mood
If you are visiting Lisbon in summer, this plan for free things to do in Lisbon will enchant you! There's a free jazz festival that runs every Saturday and Sunday after 5 pm until late throughout the entire summer in open spaces and parks across Lisbon. Some of the venues include Parque Marechal Carmona, Jardim Casa Historias, Jardim de Estrela, Parque Tejo among others. 
These are our top free things to do in Lisbon! Do you know some other hidden gem that we can add to our list? If you do, please tell us. In addition, use the #MuchosolExperience to be featured in our social media channels. For budget travellers, we've also prepared cheap but high-quality restaurants in Lisbon where to try the delicious Portuguese cuisine.