If between your plans is visiting Lisbon with kids shortly. You are about to make the right decision. The capital of Portugal has so much to offer to children and adults alike. Although, some streets of Lisbon are not easy to carry kids buggies due to its cobblestone. Don´t worry, with a little planning, a baby carrier and  the following this list of places, you will definitely enjoy Lisbon with kids.
Take note of these plans if you visit Lisbon with kids:
Find your family- friendly home in Lisbon
Hippo trip "the super fun bus"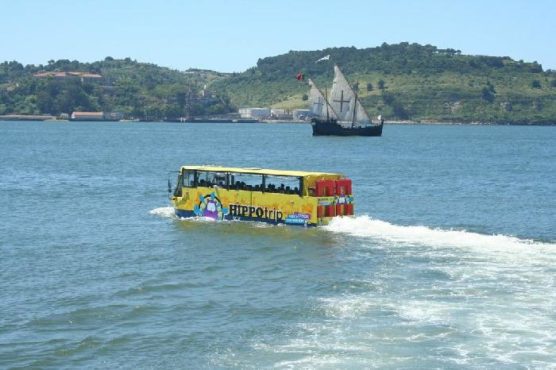 Get on this bus and go around the city. Firstly, for an hour the bus passes by different  landmarks. There is a funny tourist guide that explains interesting stories, anecdotes and legends, about the city and each sightseeing spots. But the best part arrives,  when the bus gets into the waters of the Tagus river, moment that your children will remember forever! Then, you will enjoy a river cruise on the Tagus river, a perfect way to discover Lisbon from another beautiful perspective.
Visit Belém tower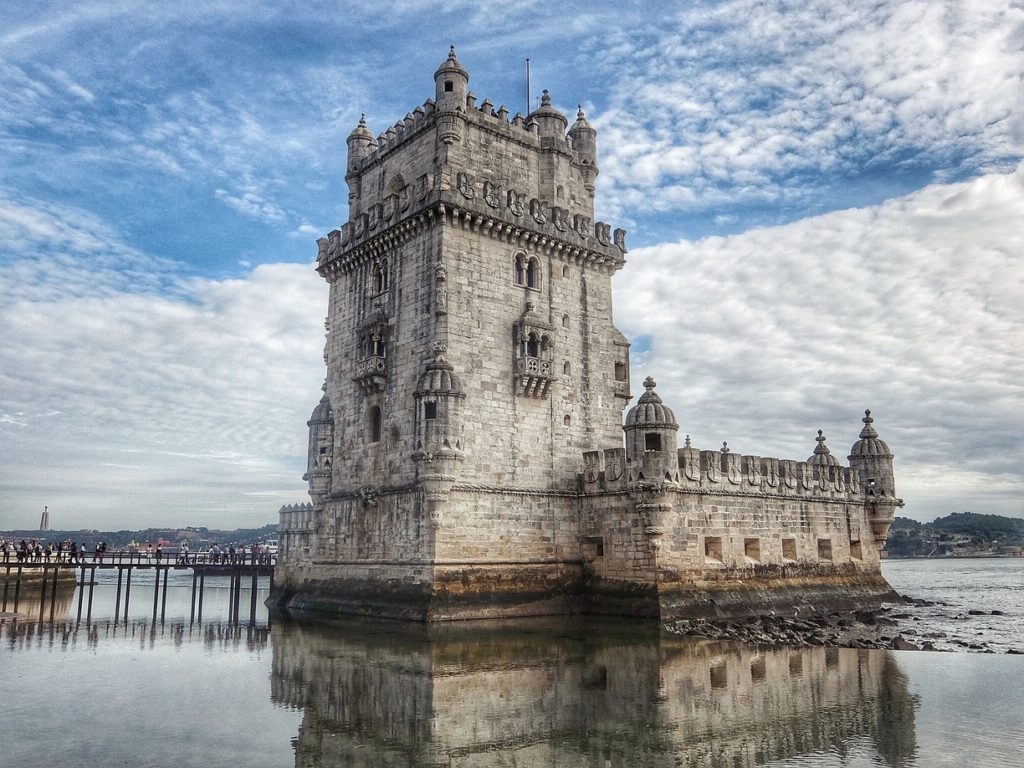 You can see Belém tower during the hippo trip, nevertheless, we would suggest you to stop by Belém district and visit this defensive monument, and enjoy this pleasant and very well-kept neighbourhood, that boasts big green spaces and gardens with children's playgrounds. 
In addition, kids and sweet-toothed will love a centenarian factory- coffee shop, where you can try the famous pastéis de Belém, meaning cake of Belém, and just for 1€ each. They are a unique and patented variety of the typical Portuguese cream cake, that can be found in any pastry shop in Lisbon.
National Coach Museum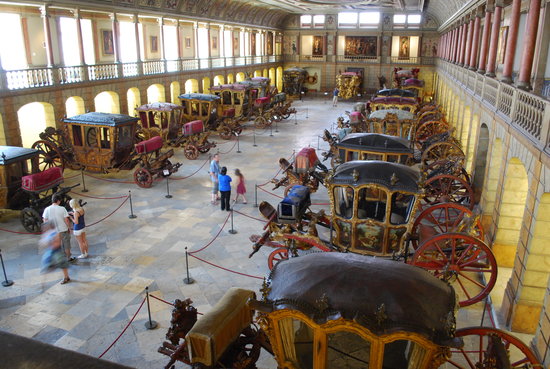 Likewise, while in Belém you can visit the National Coach Museum, one of the most visited museums of Lisbon. It keeps one of the most exceptional collections of historical carriages and coaches in the world. It will keep parents and children so much entertained, so if you go to Belém district consider  a visit.
Visit the largest indoors oceanarium in Europe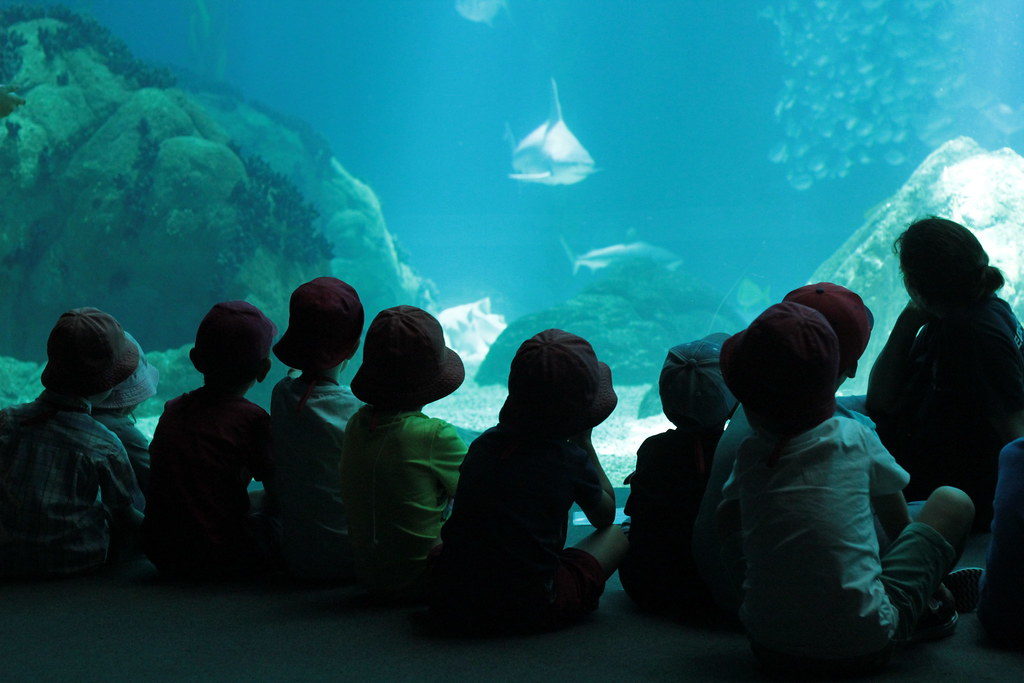 One of the top plan to do in Lisbon with kids is a visit to the oceanarium, an eye- catching building located in the Parque das Nações, that was the Oceans pavilion during the Expo´98.
It has two floors, and everything goes around a huge central tank that provides the illusion of the open ocean. Your children will be amazed by the amount of marine species from different oceans, such as: tropical fish, sharks, stingrays, manta rays... The top floor holds species that live close to the water surface, whereas on the lower floor you will see deep-sea creatures. A fantastic tourist attraction for children, and families can benefit from discounts. 
Lisbon´s zoo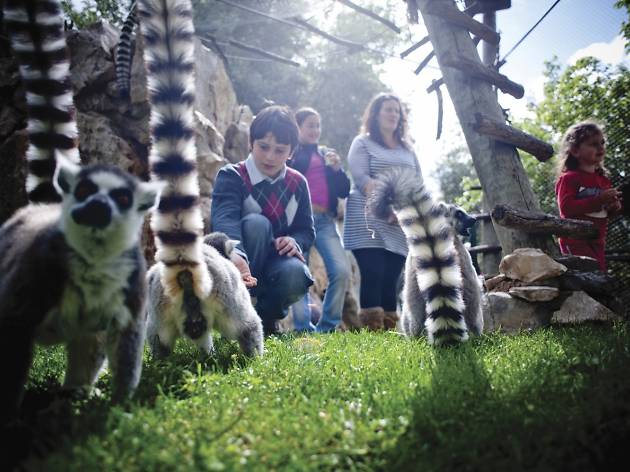 Another fun plan to do in Lisbon with kids, is a visit to Lisbon Zoo, where they can go around the world in just a day. Moreover, your visit you will also contribute to a major global project of conservation of endangered species and their habitats.  The entry ticket entitles you to attend the Dolphins and sea lions show. Besides, your children will be able to feed some criatures. 
There is the option to go around the zoo by a train or cable car. There are also good facilities, such as : restaurants, bars, changing rooms…it's a large zoo. So, you can perfectly spend a full day. 
Lisbon's Funiculars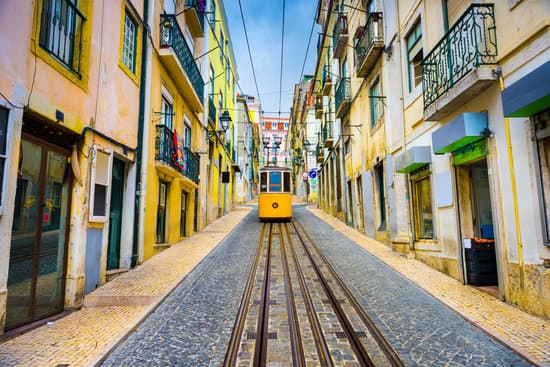 Your kids will have so much fun if they travel in one Lisbon´s funicular, they are so characteristic Lisbon, as they help locals and tourist to climb the steep streets and long slopes. Lisbon has in total three and are called: Elevador do Lavra, Elevador da Bica, Elevador da Glória, this last one, was opened to the public on 24th October 1885, and is the best known and most popular of the three. It connects Restauradores street with Rua San Pedro de Alcántara, in Barrio Alto . When you reach the top, you will all enjoy splendid views over Lisbon.
Get on a Lisbon tram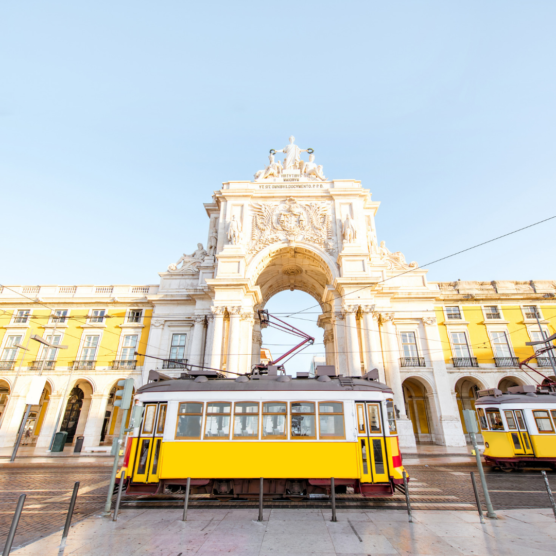 Apart from the funiculars, there is another way of transport popular between the families to move around Lisbon with kids. Those are the  famous trams that go across the city center and bring you back to another era. We recommend a ride on Tram Nº28, also known as nostalgic, as it passes through the picturesque neighbourhoods, including: Chiado, la Baixa,  Alfama, Graça, Mouraria,Madragoa and Barrio Alto.  Another one, is tram nº15, as it connects the city center and Belém. It leaves from "Cais de Sodré" station, near from Plaça do Comercio. 
Lisbon´s castle  or "Castelo de Sao Jorge"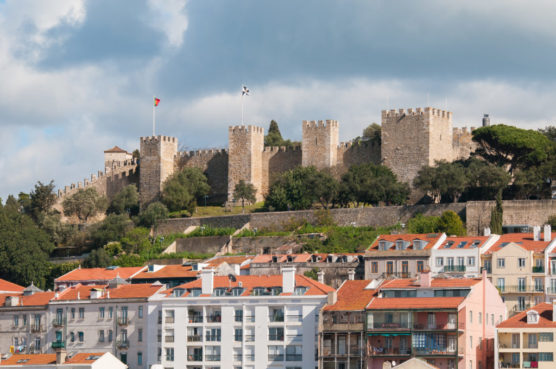 From here, adults will enjoy the wonderful views of the city and the history of its walls. It also nice place for your kids, as they will be able to go up the ancient battlements and the old fortified towers. The perfect spot to take them a nice memorable picture.
Beaches near Lisbon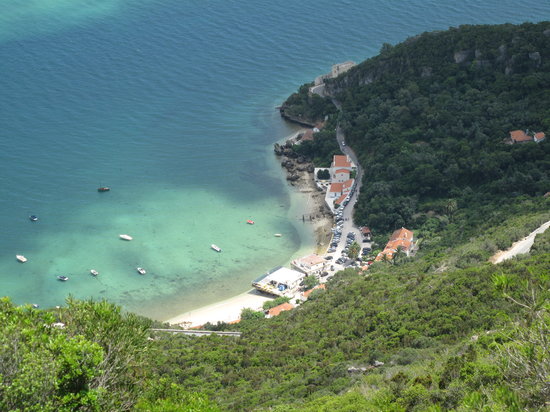 Visit our homes in Cascais with amazing prices
 If you are visiting Lisbon with your kids during the summer. You can combine both, city break with the beach. There are quite a few beaches just a stone´s through from Lisbon. We recommend you the  following ones:
In Cascais coastline, you should visit: Carcavelos beach,  Santo Amar de Oeiras beach  and Sao Pedro beach . Take the oportunity to visit the historic town of Cascais, that has a beautiful beach called Conceição beach.
In Sintra coastline visit: Guincho beach and Adraga beach. If you go further north, there is Praia das Maçãs and Azenhas do Mar. 
Árrabida coastline: boast beaches of golden sand and turquoise waters. Praia do Creiro is one of the most beautiful beaches of Portugal, and is within 45 minute drive from Lisbon. Nearby there is the beautiful beach of Figueirinha beach, which is also highly recommended
Are you going to visit the region of Lisbon? Then do not hesitate to book you rental home with
Muchosol
, you will feel like in your home away from home.