One of the most delicious drinks in the world (or at least is what is said by most people who have tried it), this drink is known as horchata. This typical drink of the Valencian Community has  a sweet taste and is made with tiger nuts (chufas). It captivates locals and tourists every summer. Although in the area of the municipalities of Alboraia and Almàssera, people have it all year around. Are you also looking forward to trying it? Then take note of these places, because we are telling you here where you can find the best places to try horchata in Valencia.
Book your apartment in Valencia and enjoy this buzzing city
We bring you here the best places to try horchata in Valencia
Horchatería Panach
They have their own and traditional recipe at their Alboraya cafe . You will like to know that their horchata is backed up by a certificate of origin,  Chufa from Valencia, so it is the perfect place to try the drink. It is so famous that some supermarkets in the city are selling it in glass bottles as fresh horchata and in traditional packaging as pasteurized, under the name of Xufatopía by Panach.
Panach has been opened since 1971 and you can also go for ice cream, ice drinks, and pastries, as well as homemade fartons (these are long-soft sponge cakes, perfect to dip in the horchata). You can also order it to take away, this one (and almost all) horchaterías of Valencia, sell their own drinks and food products .
?Do not hesitate to try their delicious panachocs!
Address: Av.de la Horchata, 19 46120 Alboraya

L'Obrador de Bou
It is the first ecological horchatería in Valencia and is located in Patacona beach. With their organic chufa (which they grow themselves since 1946), they prepare the horchata. Additionally, they sell some other delicious products, such as: crepes made with chufa flour, homemade cakes, artisan ice creams … They even have horchata ice cream with exotic fruits, such as: coconut or açaí and classic versions with a "horchatero" touch, like the one called horchata tutti frutti.
?  You can see how they made those delights thanks to their glassed production place.
Address: Av. Mare Nostrum, 7 46120 Alboraya
Do you feel like spending few relaxing days in Alboraya? Click here 
Horchatería Daniel
The Horchatería Daniel is, perhaps, the best places to try hosrchata in Valencia. You will find it full of people every weekend. It all began as a traditional small business 70 years ago, and now it has its own cafe in the prestigious Mercado de Colón of Valencia. In addition to another one in the San Vicente street of Valencia, and a third one in Alboraya town.
? Open until late, a big hit for during the summer nights.
Cafes locations: 
Avenida de la Horchata 41 46120, Alboraia

Mercado de Colón, Carrer de Jorge Juan 19 46004, Valencia

Carrer de Sant Vicent Màrtir 7 46002, Valencia

Horchatería Subíes
It is one of the oldest horchaterías, active since 1959. The products they offer are natural and without preservatives or additives. It is in the town of Almácera that, like Alboraya, belongs to the region of the North Huerta ( northern filds). Its chufa also has a Valencia certificate of Origin. As mentioned before, what goes well with the horchata and you can order here, it is the  typical fartons or a portion of their homemade sponge cake. Everything is just great!
Address: Carretera de Barcelona  10 46132, Almácera

Horchatería Els Sariers
Tasty horchata at a good price in Els Sariers, located in Valencia city. This family business has been running for several years (nothing less than 60 years) offering their own home made horchata. Hence we have to list Els Sariers within the best places to try horchata in Valencia.
?Are you coming by car? No problem, this  horchata cafe has parking spaces for your convenience. In addidtion, it has a covered terrace  and a indoor lounge, so it is great place for large groups of people.
Address: Calle de Sarcet 6 46020, Valencia

Horchatería Toni
The Horchatería Toni is a classic. They have two cafes, one in Alboraya town and the second in Port Saplaya. Do not hesitate to order their home made fartons  and a scoop of chufa ice cream: you will get the creamy texture of the ice cream and the distinct flavour of the horchata.
Cafesd locations: 
Av. la Huerta, 1 46128 Port Saplaya
Carrer Colon, 11 46120 Alboraya

Horchatería Vida
The Horchatería Vida is literally in the middle of Alboraya filds. It is the best to come with children because there is an area of swings and many animals: chickens, peacocks, ducks … It is a family place established in a farmhouse where the grandparents of Vicente and Vicenta used to live, the current owners.
Here you can have horchata, homemade fartons and pumpkin and carrot spoge cakes, which Vicenta cooks daily. You can even buy vegetables from its adjacent garden. Isn't it great this place?
Address: Partida de Saboia 6 46120, Alboraya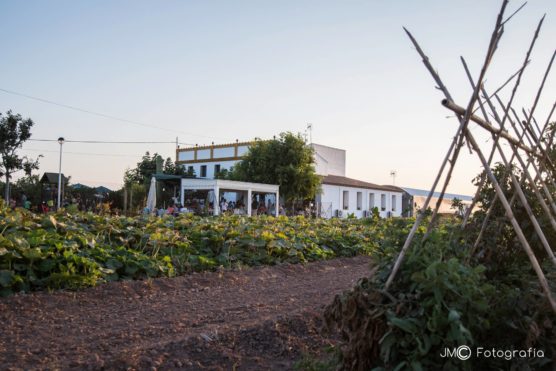 Up to here the best places to try horchata in Valencia. Have we made you to desire a glass of horchata righ now ? so do we! it is so tempting and irresistible?. But are you more into wine? then do not miss the wine rute along the Valencia Comunity. Are you looking for trying an authentic valencian paella or other local delights? So, here we leave you a guide with the best traditional restaurants in Valencia  according to Tripadvisor.