Thinking about going on a picnic? You are about to make the right decision! The weather is nice and warm out there: it's the perfect time to go out and eat together. If you go on a trip,  picnicking brings lots of benefits: family and friends bonding, fosters healthy eating habits, saves money, relieve stress… and above all, you can eat when you want and in priceless spots?However, in order to fully enjoy your meal outdoors, there are some things you should not forget. Here are our checklist and recommendations to have  the best picnic ever. Enjoy your meal!
Find the destination for your next family picnic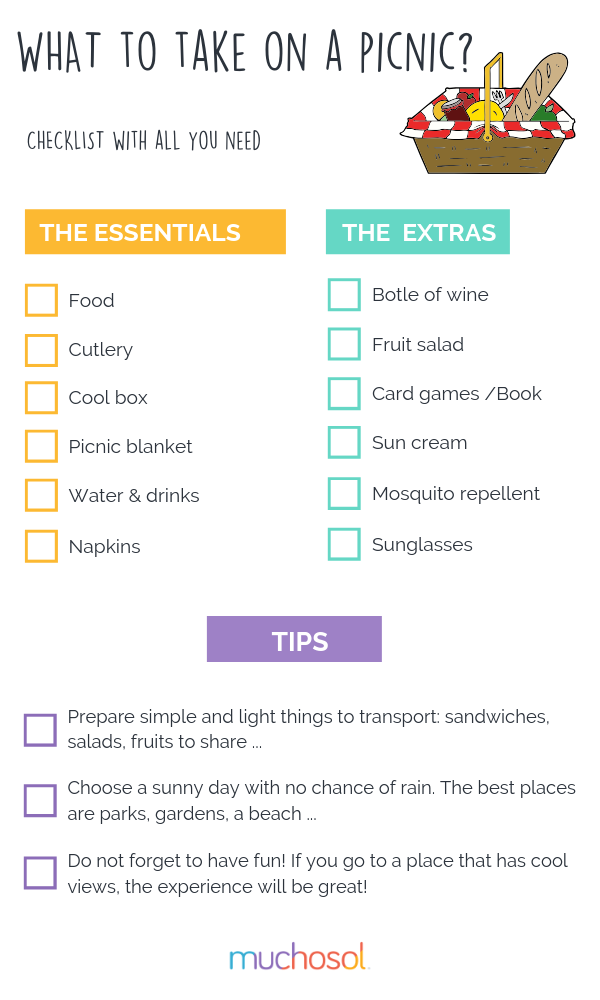 The indispensable
Check the weather forecast
A picnic can turn into a drama, because you did not check the weather  forecast beforehand. So, to really enjoy your picnic, make sure that at least it does not rain?
Find the right place
Here you are, bags in hand and an empty stomach, ready to share a good meal. But to be able to picnic, you must now find the perfect spot, the one that will suit everyone… and it is not that easy. Under the sun ? In the shade ? On a picnic table? On the floor ? But the advantage is that it's up to you.
Reminder: If you plan to stay in the sun, do not forget to apply sunscreen.
Do not forget the food
It would be silly, very stupid … but the situation of forgetting something in the fridge can happen! So, check everything before leaving, and especially bring things easy to eat and simple to prepare (sandwiches, salads, lunchboxes…)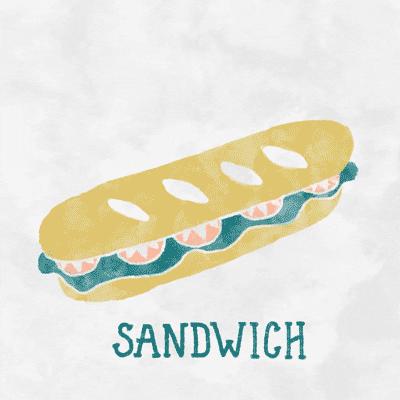 Drink water
You might not realize that you are not drinking enough water: so, do not forget to keep yourself hydrated with the proper amount fluids. Especially during the hot summer months.
Think about this too:
A large tablecloth for a picnic
Sun glasses
Cutlery
Towels or wipes
Mosquito repellent

Having a picnic on the beaches of the Costa Brava, sounds like a perfect spot! 
Little more
You now have the checklist and recommendations to have the best picnic. But for an exceptional picnic, here there are some ideas that could inspire you ?
Take a good bottle of wine
Is there anything better than a little fresh wine to accompany your cheese and finish your meal with a chic and romantic touch? If your picnic is slightly dull, sharing a small drink with love, it will certainly save your meal.
Fruit salad as sharing plate
Nothing better than a good  and varied fruit salad to share and give an exotic touch to your picnic. Easy to take and prepare, it's the perfect dessert in the summer.
Plan a card game
This is addressed to good players or those who want to begin playing card games. If you go on  picnic with friends, a good way to have fun is to play cards together: a deal can be that the loser washes the dishes at home. Be aware, bad losers sometimes abstain from it… ?
Picnic on a dream beach
If you go on vacation by the sea, the beach is a great place to picnic as well. Choose the best views and enjoy your meal ??
Here concludes our checklist and recommendations to have the best picnic. All you need to do is to bring everything you need to enjoy with friends, family or your other half. Are you also thinking to take your kids on a camping holiday? Have a  look at our checklist  for camping with children. And if a long journey awaits, here you have a handy list with the best summer movies to watch that will keep them entertained.