Madrid, the largest city in Spain, is a growing tourism destination but many don't know that is perfect for a family holiday. It has all you need, and although the weather is relatively good all year long,  there is always a plan waiting for you. In addition, Madrid can offer many places of interest, so that your little ones don't feel boring during that time. Would you like to escape to Madrid with your kids now, then keep reading it!
What to do with kids in Madrid?
Although, Madrid is a big city, there are numerous green areas where your children can play, locals are friendly and there is food for every taste. Besides, you are lucky enough that the high season has gone, so now you can enjoy calmer days in the capital of Spain. Do you want a dream-holiday in Madrid? Then, check out some activities that your kids and you will enjoy…we can just say, start packing!
The Retiro Park
Of course, we can´t miss this one on our list! Although it is a famous touristic spot in Madrid, if the weather is on your sight, you can enjoy a sunny afternoon, eating ice-cream while your kids are riding a bike and there are playgrounds all around the park. Moreover, if you want to spend more time together you can rent a rowboat and drift away in the pond.
▶ The best we keep for the end, we have a little secret – on Sundays, there is a puppet theatre that your children will laugh to tears.

Amusement park
What is a holiday without fun? Your toddlers will totally flip out about this park! With over 30 attractions, it is suitable for all ages and it is one of the most popular weekend destinations, for both, locals and tourists.
In the children's area, you can enjoy a leisurely boat ride through a truly 'living' jungle, try a mini roller coaster, and even take a trip around the fun fair. Thrill-seeking adults can try the famous free fall on the Lanzadera shuttle or take the risk on the exciting Tornado ride. The good news? As summer is gone, queues become shorter too.
▶ A family package for 4 (2 adults and 2 children) including the entrance and a fast food menu for the total cost of 101.50 GBP.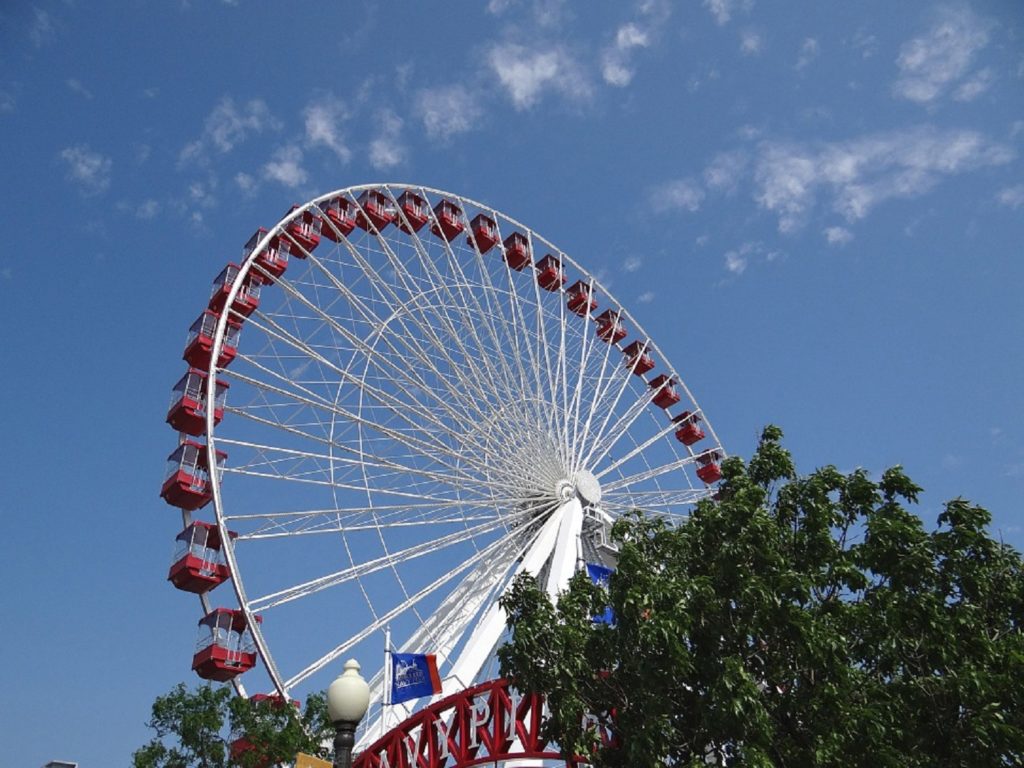 Faunia
In this park, your kids can explore all the different ecosystems, from a bunch of jungle houses to the Penguin World and the Antarctic World is a must stop but be prepared and bring some jackets, as the temperatures vary between -2ºC and -5ºC.
▶ Price details: Attractive for all ages, Faunia has a free entrance for children between 0-3, from 8 to 64- 23.10 GBP and between 3-7 and over 65 is 17.76 GBP.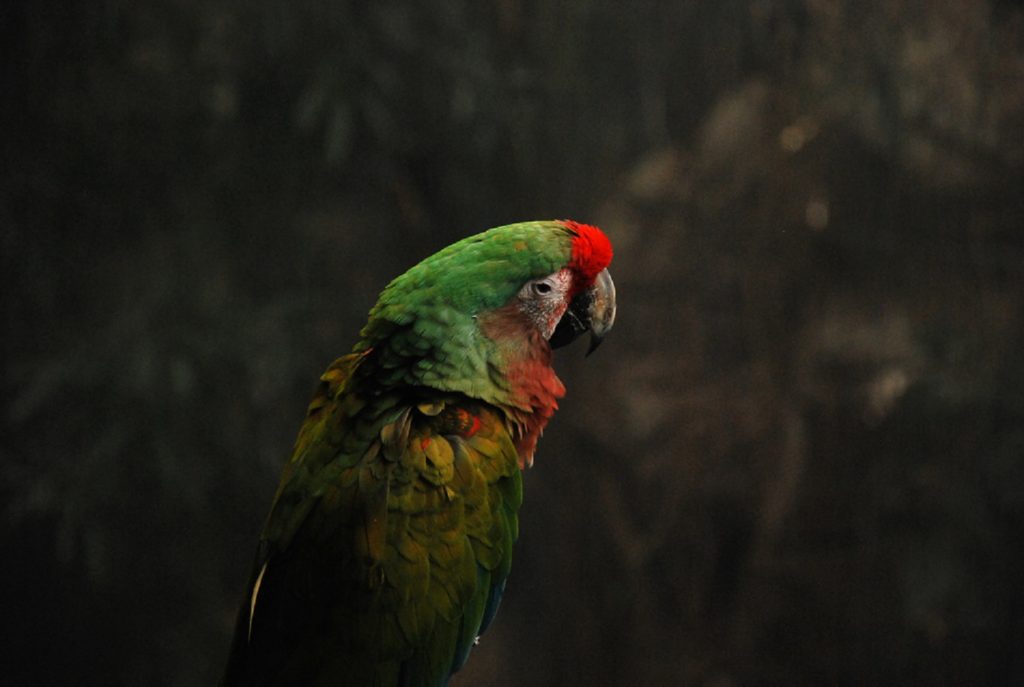 Santiago Bernabeu
If your toddlers are football fans and their favourite team is Real Madrid, then Santiago Bernabeu is a must stop! But even if not, Real Madrid will amaze everyone with its large collection. How much will it cost?
▶ The entrance between 5-14 years old is 16.00 GBP and +14 years old 22 GBP.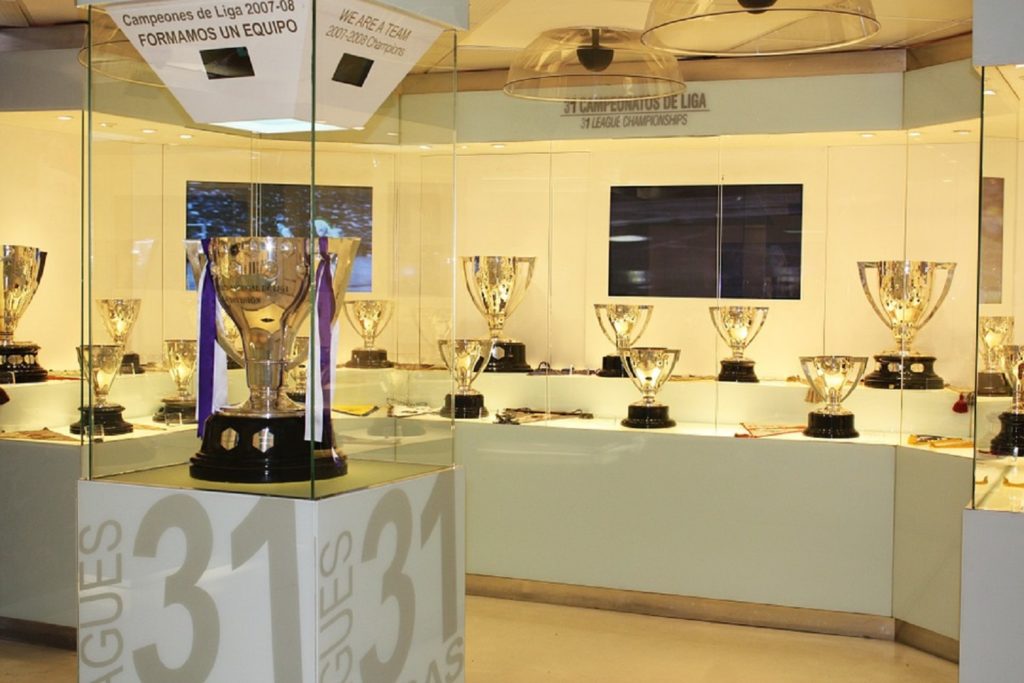 National Park of Guadarrama
In the outskirts of Madrid, 1-hour drive, in the middle of nature is situated the beautiful National Park of Guadarrama. If you want to escape from the city, then this park is a great idea. Your toddlers will enjoy playing hours and hours in the nature followed by a picnic. Don't forget that in autumn it will be even nicer as the leaves turn into yellow and red.
Bring warm food and blankets, and enjoy a nice afternoon in the middle of nature.
▶ If you are up for a hike, discover the routes and trails of Guadarrama!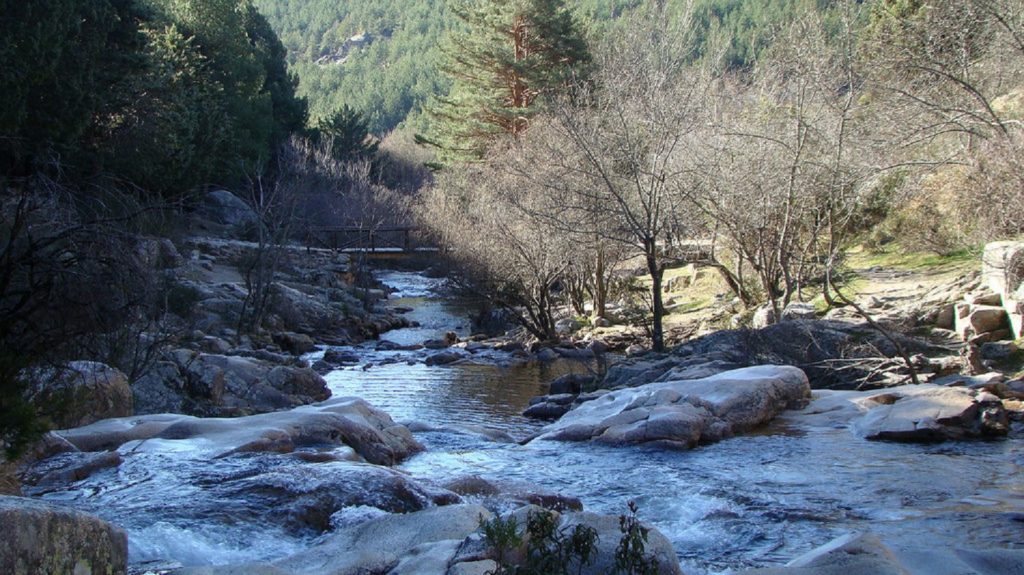 Casa de Campo
The Spanish capital offers plenty of parks to spend a great family weekend. This one, in particular, is located in Madrid and the accessibility is much easier. The park is huge and 1 day won't be even enough!
In Casa de Campo, besides having a picnic and playing around in the fresh air with your little ones, there are numerous activities that you can do together. For example, the Zoo Aquarium of Madrid is located there; you can take a boat and enjoy the sun rays on the lake. However, to make sure that you are not gonna miss something, we recommend you to visit the Centre of Environmental Education where you can find all the things going on, along with the schedules.
A thing to not miss out: catch the Teleferico, it's a cable car and an experience that every family member will love. If your children always wanted to feel like a bird, then the Teleferico is the perfect solution and an excuse to do so! Besides that, you will get a photo to remember this awesome trip! A cabin can fit up to 6 people and it's very safe. Moreover, if you go there with your baby you can leave the pushchair on a special parking spot.
The fantastic news is that this short ''trip'' won't cost you a fortune. A one-way ticket costs 4.00 GBP and round trip 5 GBP. Of course, there are discounts for your kids, from 4 to 12 years old it's 3.50 pounds one -way and 4.50 pounds a round trip. If your little one is younger than 4 years old, the entrance for them is gratis.
▶ Timetable: Monday – Friday from 12pm to 8pm, on weekends from 12pm to 9pm.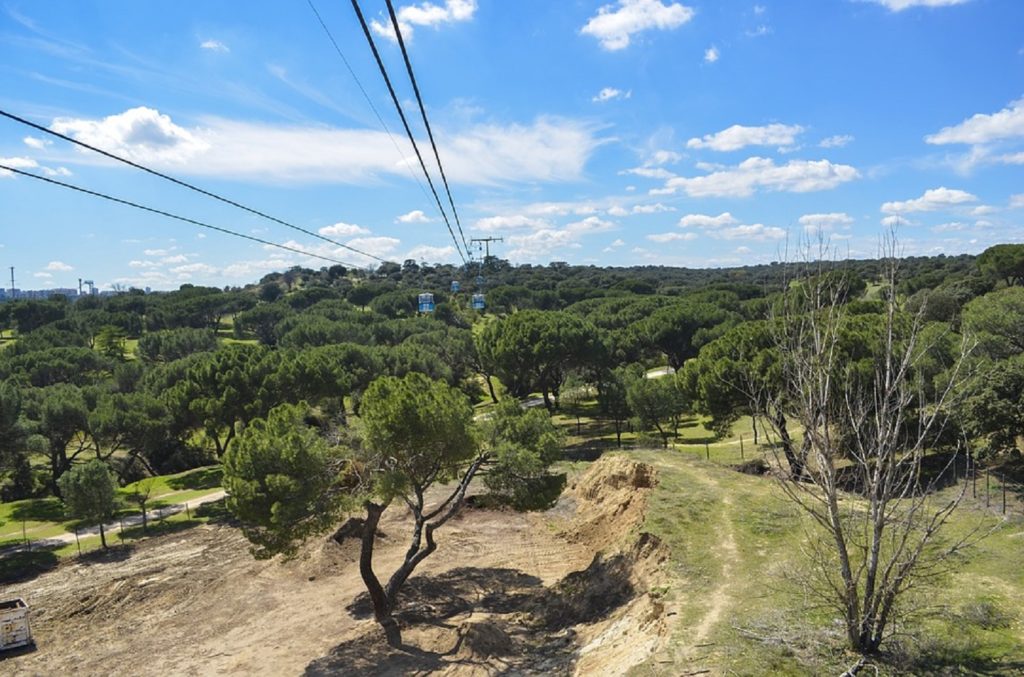 Carlos Sainz Go-Kart Center
Carlos Sainz Go-Kart is the greatest indoor karting center in Europe and it is located in Madrid. If your kids want to drive without limits then this fast-speed experience will definitely suit their young adventure's souls. The gear and the cars are well-maintained and staff are friendly and professional!
▶ More information about prices and timetables here.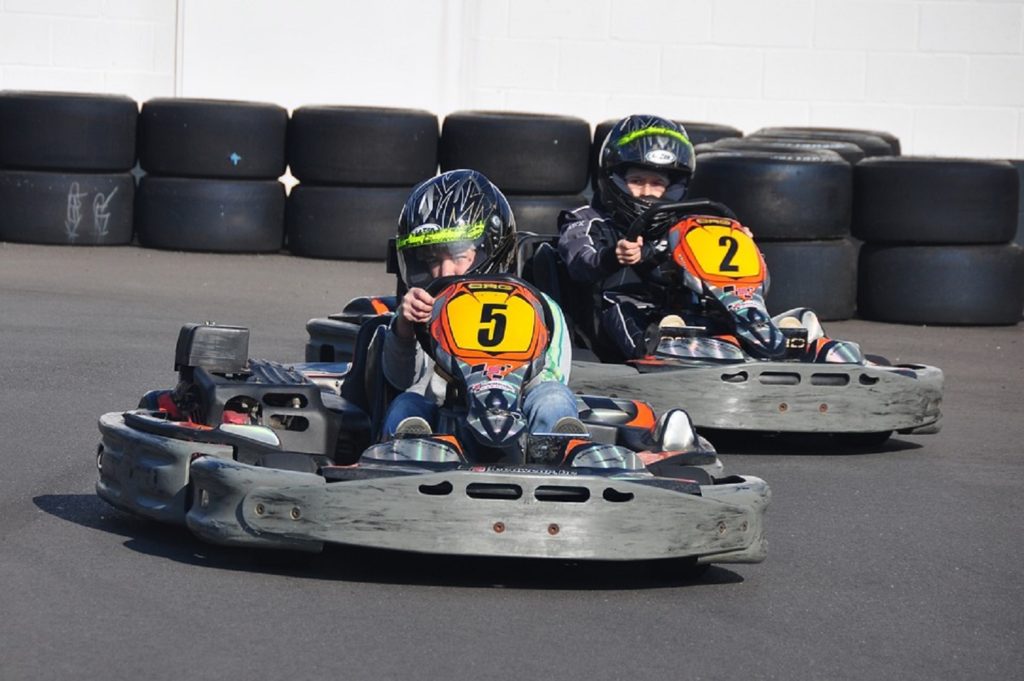 San Miguel Market
Based in a beautiful glass building, the architecture is not the only thing that will leave you amazed. If your kids love to snack and experience some new flavors then this is the right place to be! Even if they are not much of an eater, there is something for every taste. San Miguel Market is the most vibrant, lively and varied food market in Madrid. You can buy small portions of food so that you can say you've tried everything 😉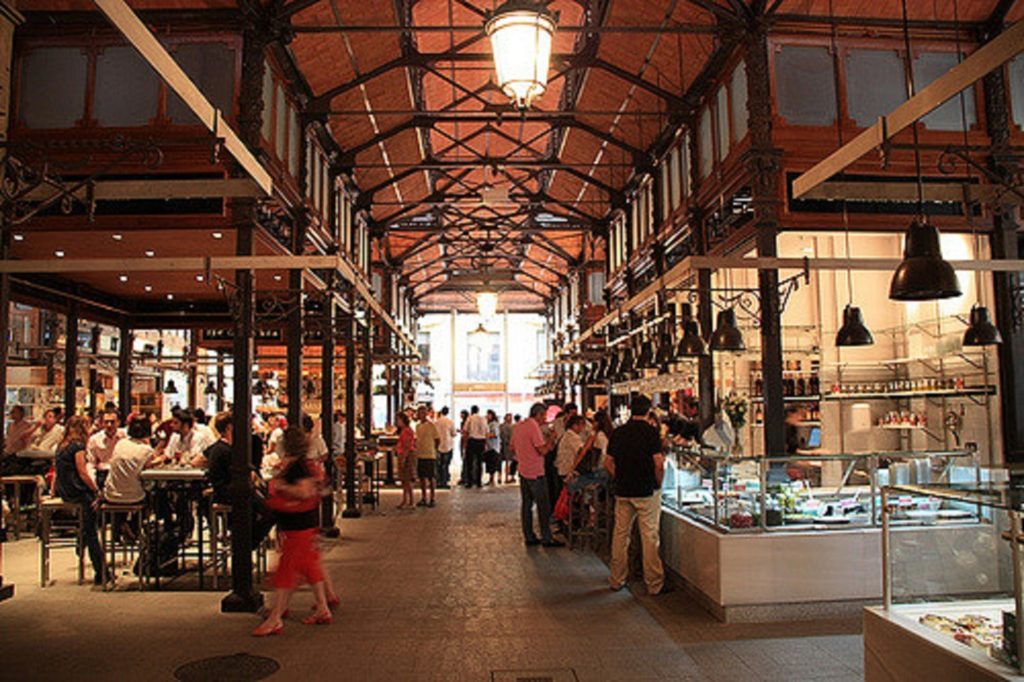 The Railway Museum
Either bad weather or good weather…this sight of Madrid is worth a visit! The Railway Museum is a must see if your kids like traveling by train or simply like the engine machines. The museum organizes various activities aimed at children and families, such as theatre performances, educational workshops, guided tours, concerts, as well as a model railway flea market on the first Sunday of every month.
On top of that, this is not going to be a life-costing experience, as the prices are very affordable. During the weekends, the prices are 2.60 GBP and from Monday until Friday it's 5 GBP. There is a discount of 3.50 GBP for children between 4-12 years old, students and people over 65 years old. Children under the age of 4 can go gratis.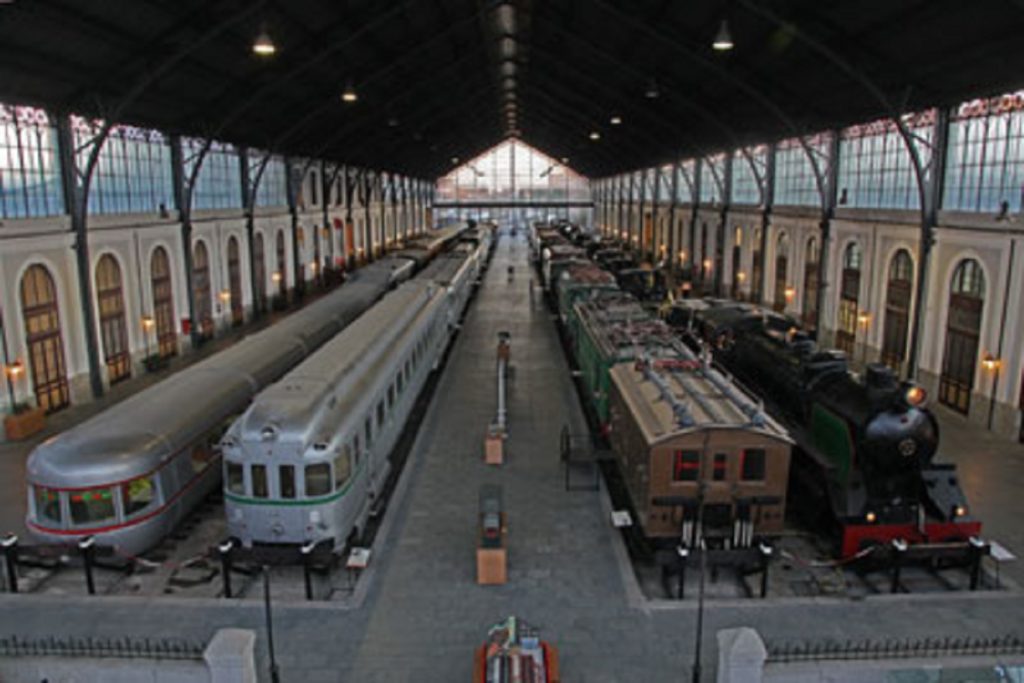 Flamenco show
Of course, what is a visit to Spain without seeing the best of it? Flamenco is a very unique mixture of song and dance. Normally, there are few dancers performing and musicians singing, playing the guitar and clapping hands. The Flamenco should be the highlight of your trip as it will leave a trace in everyone's mind. Your little ones will adore this amazing performance and they can get into the Spanish rhythm; they will have loads of fun!
▶ We will tell you one more secret –  if you have ever dreamed to dress in a flamenco costume and if you want to surprise your kids, go to Maty for a flamenco change and let the Fiesta begin!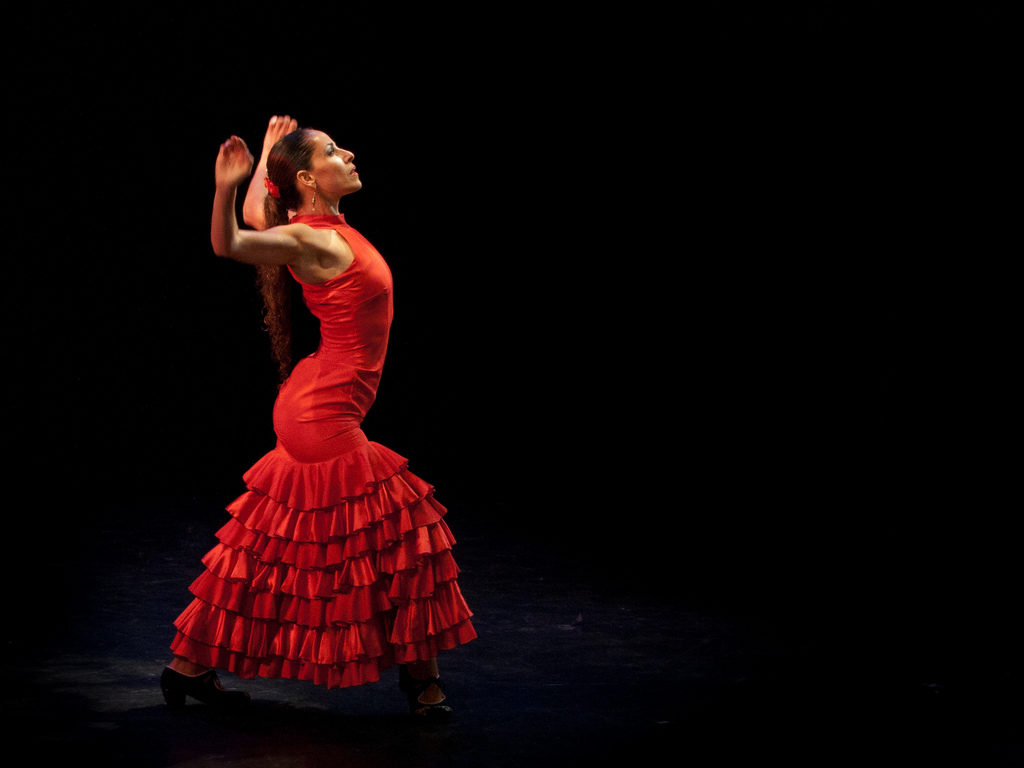 For more insights about your next trip to Madrid, find out our travel guide of Madrid and some travel tips! Other than that, we can just wish you happy holidays with your family.  Don't forget that the gastronomy is also an important part of the Spanish culture!  If you have any other fun tips with your kids, we would love to hear about!