Temperatures rise, many pools have been opened; we can already smell the holidays! In a few weeks the holidays for your children are going to start which means YOU can amuse them all day instead of the school teachers. Have you already thought about that? We all prefer them playing outside instead of playing games on their iPad all day. To help you gather ideas with activities for your children, we have compiled a list with the best water sports for children.
Where can you better practice water sports than on the beaches in Costa Brava!?
The most popular water sports for children: selected by age
Water sports for children from 6 years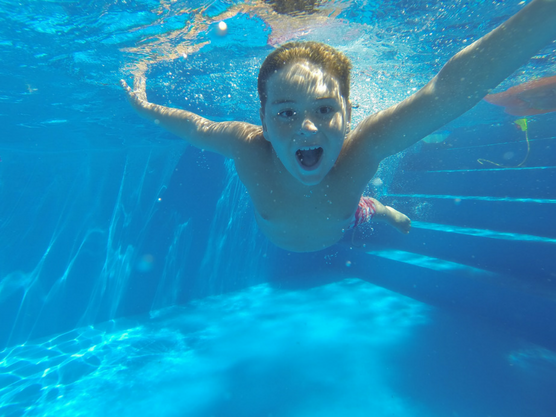 If playing in the water is one of the activities your children love the most, then they will find learning how to surf absolutely amazing. The best thing is the challenge to be on the surfboard as fast and as long as possible! And giving up.. NEVER. The perfect activity to amuse your children during the holidays. In addition, surfing lessons are given to children of all ages at many destinations, especially in areas where there are many waves, such as in northern Spain or on the Canary Islands.
For the little ones from the age of 6, the holiday is the perfect time to improve their ¨swimming skills¨. There are plenty of techniques that you can teach them: diving in the swimmingpool in the most beautiful way, swimming as a mermaid or staying underwater for as long as possible. Enough challenge to keep them busy for a while.
Water sports for children from 8 years
When your kids love to surf, they would definitely love paddle boarding as well. They have to get on the paddle board easily, try to stand up and keep floating on the water. In this case it is better if there is as little wind and waves as possible. It's a fun water sport  for children from 8 years, but supervision of a professional is essential.
Another fun activity for children, as well as for adults, is kayaking. The boat which is used for kayaking is similar to a canoe. Additionally, you use a paddle with a blade on both sides to move forward. It is generally recommended for children from 8 years and when the children are no longer scared to swim, this activity will be perfect. Although it is compulsory to wear a lifejacket, kayaking can be perfomed both at sea and in rivers and lakes where it could be somewhat deeper.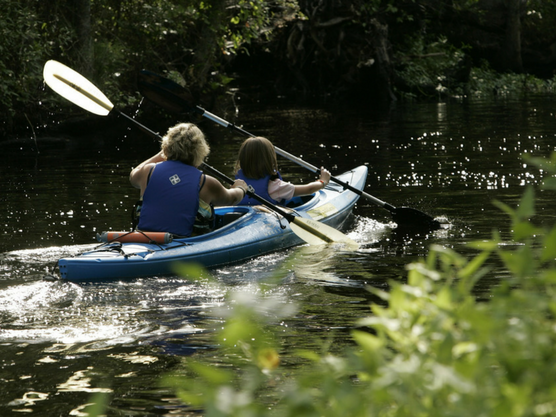 For kids who like to swim under water, it will be awesome to discover the underwater world. For parents who want to relax while the children are snorkeling, it is also possible to organize some snorkeling lessons. On many destinations classes are given to children with different ages. Mostly, they start in the pool which helps them to discover beautiful places in the sea later.
Water sports for children from 10 years
We have seen that one of the best activities for the little ones is surfing, but the ones who are 10 years or older and are looking for more challenge, we found the perfect activity: windsurfing. Besides finding the right balance on the board, you must also ensure that you can sail on the sea using the wind. It requires control, but if you like the sea then this is a great activity!
The best accommodations where you can learn windsurfing in Fuerteventura!
Although this activity was unknown to many of us years ago, today this sport is one of the activities that children and adults like to practice the most. Kitesurfing is one of the most difficult water sports as you will see, that is why it is recommended for children from 10 years old. It is performed by standing on a plank with a kite in your hands which will pull you forward through the sea.
Who says you can only ski during winter? If your kid loves skiing at the piste, he will definitely love this water sport as well!! It does not require too much effort, but it's hilarious to see how your children slide through the water and try to control themselves from falling. Furthermore, you can also try a wakeboard instead of skis, for even more challenges! Besides, we should not forget that both water skiing and wakeboarding can be carried out without a boat because there are also drives with cables and pulleys that make this activity accessible without a boat.
Water sports for teenagers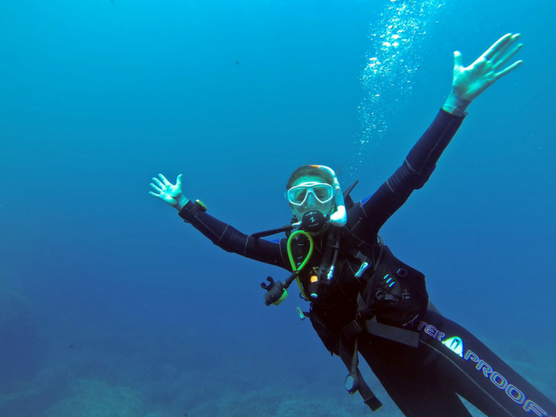 One of the best water sports is undoubtedly diving, but this is often only allowed for kids with a certain minimum age. This minimum age is often 14 years. Adults often do not realize that you can hardly dive if you have a difficulty with breathing, or it can be difficult because of the pressure that occurs deep underwater. This makes it very important for children to first learn all the diving techniques in a swimming pool before they discover the real underwater world. But if they find it a fun activity, it's definitely worth learning!
It is important that even the smallest among us realize the importance of sports throughout the whole year from the beginning. And besides, all the kids love water in summer! In the sea, in the pool, in lakes and rivers… There are many family destinations on the coast where you can enjoy water sports for children. Give your kids the holidays of their lives!