If you want to give a unique gift that someone will remember forever, take him on a vacation. It can be a great idea and it sure makes everybody very excited. Where to go on holiday with each family member? Don't understand us wrong. It's always lovely to go on a trip with the whole family. However, sometimes, we wish we could have spent some more quality time with a single family member. We also understand that. To help you in choosing the right destination and accommodation, here are some suggestions on where to take each family member on a vacation?
Where to go on holiday with your mom, dad, cousins…?
Enjoy sea views in Calp with your mum
Your mother deserves a beachfront and this apartment is a good example of it, just a step away from the sand. It has stunning views of the Mediterranean Sea and the Peñón de Ifach, including parking space, if you are going to rent a car. Here you can fit up to 6 people, so (if you feel like it) you can go with the whole family. In addition, you can enjoy the shared pool.
The apartment is very spacious. The kitchen is independent and the living room has large windows overlooking the terrace, where there is also a table and furniture to have breakfast while overlooking the sea. There are three bedrooms with air conditioning and two bathrooms.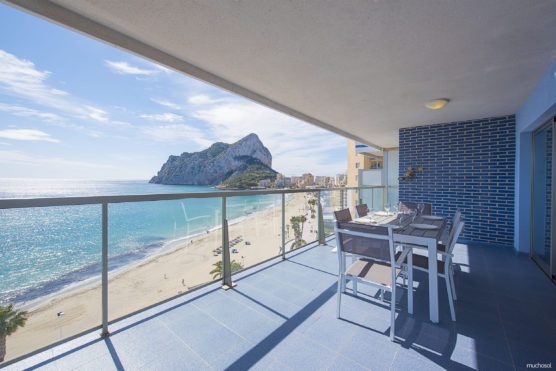 Spend some time with Dad in Mallorca
Normally, all of us somehow spend more time with our moms, is that true? Now, it's the moment to devote more time to our dear Dads. Where to go on holiday with your dad? We offer to take your father to Mallorca and spend a few days just with him ❤.
Mallorca is the best option! Why? Because it has everything. You can go hiking in the morning and then choose a paradise beach to chill.
The house that we suggest you also has everything. It's super close to the town center of Genova but also near Palma de Mallorca and Bellver Castle. In addition, the Real Golf Bendinat course is just 6 km away from the villa.
What else? The house comes with a barbecue and a tennis table. Imagine, a summer night, you are waiting for the delicious steaks while beating your father at table tennis. Moreover, the house is spacious enough to accommodate up to 8 people, so if your dad annoys you, there's always a place to hide ?.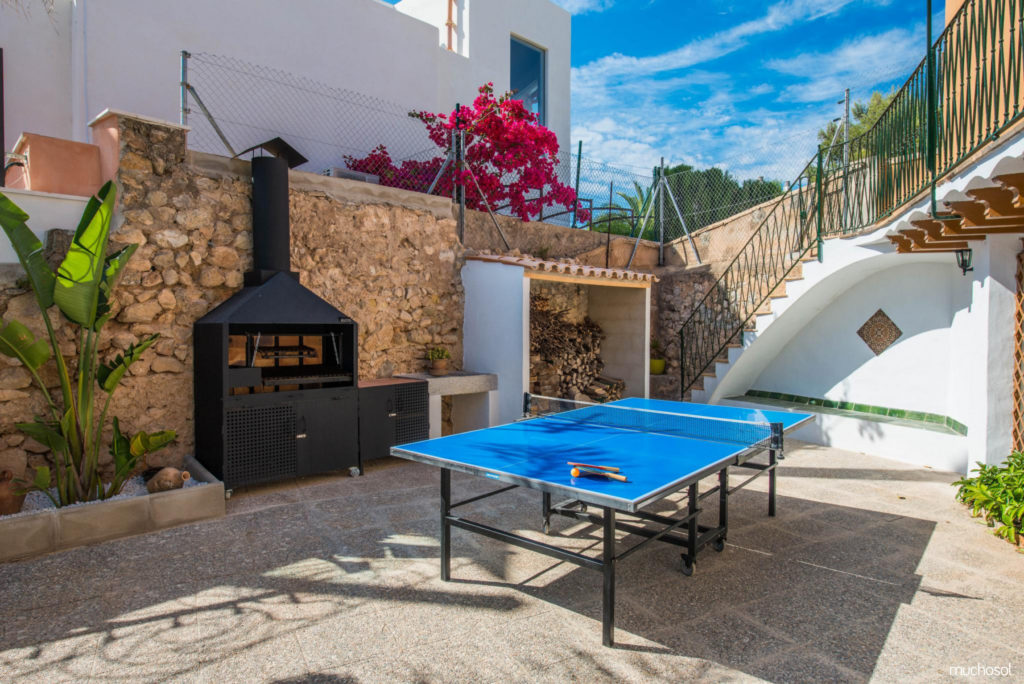 Take your grandparents to this cottage with beautiful views of the Morzine mountain
Do you have the feeling that you don't spend as much time as you want with your grandma & grandpa? Do you go back with nostalgy to the times when it was a summer holiday and you couldn't wait to go to your grandparents' village?  Why not taking your grandparents to this beautiful cottage nestled in the French Alps, perfect for both summer and winter? In summer, you can enjoy a breakfast overlooking the green hills and, in winter, you can admire this snowy fairytale.
The cottage is very cozy, with most of the interior made from wood. In the house, there are 3 bedrooms, with a capacity for 6 people (if you decide to take someone else). There is also a kitchenette, terrace, electric radiator and a parking slot in a nearby building. Nearby, you will find shops, cafes and bars. What more can you wish to recover your childhood memories?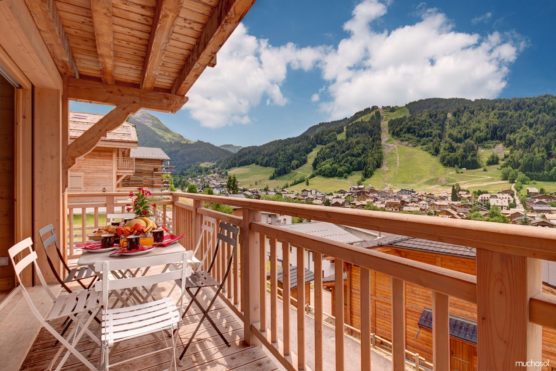 Where to go on holiday with your favourite aunt? – In Cordoba
It's hard to find time for everybody…parents, siblings, cousins..but most of us have just only one aunt and it's important to also find time for her. So for now, we suggest ''kidnapping'' your aunt and take her to the south of Spain.
We found the perfect house for just two of you! This cozy holiday home has a typical Central Cordovan patio and is located in one of the most beautiful areas of the city: in the neighborhood of San Lorenzo. It's refurbished and it can fit up to 12 people (in case you have 10 more aunts, haha). The kitchen is independent. There is also air conditioning and heating throughout the house. Parking will be easy for you because there are usually free spaces in the area. Supermarkets, varied shops, bus and taxi stops are also within easy access.
The neighborhood of San Lorenzo is a good place to go on vacation with your aunt. It's close to the center but without being full of tourists area. It's a quiet, authentic area with small houses and the great Church of San Lorenzo. Cordoba, in addition to this holiday home have a lot of charm and, if you travel there in May, you can enjoy the Patios and Balconies Festival.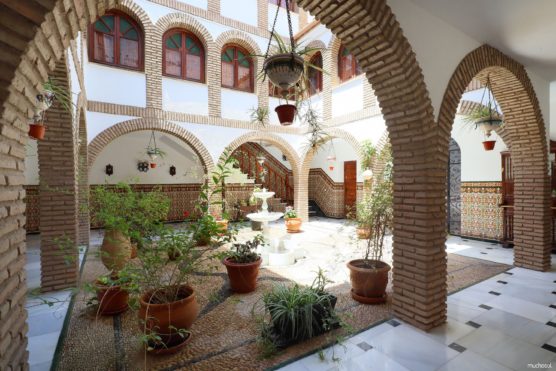 Spend time with a cousin in a very authentic apartment in the Trastevere district, Rome
This small & cozy apartment of 60 square meters is in the Trastevere district, more or less near the Tiberina island. Do you know the area? It's lovely. You won't see many tourists around there and therefore it's suitable for living an authentic experience. Family shops, clothes hanging from the windows, flower pots decorating the balconies…how idyllic! In addition, you can walk through the narrow streets of sampietrini, the typical cobblestone street in the center of Rome.
As for its interior, as always, you will find it perfectly equipped and decorated. Bright, with heating and air conditioning. We would like to highlight one detail: the television in the apartment has Netflix and Sky TV, perfect to end the day with your cousin, dining in the apartment and watching your favorite series.
In addition, Rome has so much to offer, that you won't get bored for a sec. Now, you know where to go on holiday with your cousin!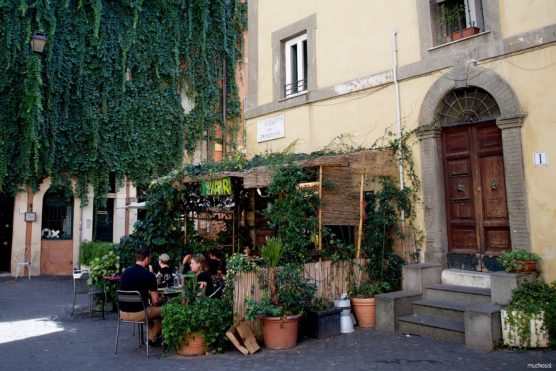 A sisterhood/brotherhood on the Greek's coast
Take your sister or brother or both (if you are lucky enough) and head to this villa located on the island of Lefkada. Also called Léucade, it is an island of the Ionian Sea that is connected to the peninsula with an elevated road. The house is located in what was previously known as the municipality of Ellomeno which, since 2011, is part of the municipality of Lefkada. The beaches of this island are spectacular. With a clear turquoise blue water and high steep rocks and cliffs, combined with stretches of sand, this is the perfect place to relax and find some privacy for your sibling far away from the parents.
Greece is the perfect place for that. You can dive and explore the underwater beauty, rent a boat and go far away in the see, or just relax on the many of its beaches. Furthermore, you can have so much fun with your sibling, as the nightlife is great.
As for the house, you can see that it's beautiful. With a swimming pool and barbecue outside, fireplace for cold days, outdoor parking and a terrace that has the most incredible views of the sea. Moreover, several rooms have direct access to the terrace, so you don't have to fight! ?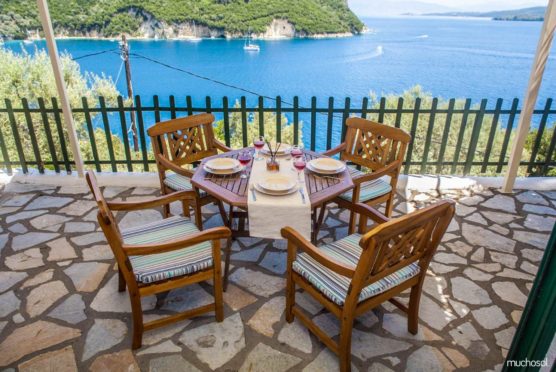 ⬇⬇⬇
These are some ideas of where to go on holiday with your family members! You can see that we've included different destinations and accommodations that have everything necessary for a perfect and well – deserved getaway. Do you need more ideas? Are you going on a trip with the whole family? Then take a look at our list of the best vacation destinations for families.