Do your little troubles feel exhausted from playing outside? Or are they getting a bit annoying due to the tiredness? Viva the Chromecast! Thanks to this option, toddlers can relax for a while and maybe even learn something at the same time. Of course, this isn't only fun for the children, but sometimes you also want to enjoy a nice evening together on the couch.? With our selection of YouTube kids videos, you can relax with your little ones for a moment.
YouTube Kids Videos to watch together
Peppa Pig
For the little ones, it might be too difficult to understand educational facts and they may not find the films as fascinating as we think they do. That's why Peppa Pig is there to teach them things in a simple but entertaining way.
Most episodes are quite long, at least 30 minutes. It's fun to watch it anyway. But hey, with Chromecast you can switch whenever you want. Sometimes the little ones find the system itself more interesting than the videos. ?
Believe us, this program is one of the best kids youtube channels. Peppa takes the little ones on all kinds of fun adventures with her friends. Without noticing, Peppa teaches your children important values and morals. Thanks to the Chromecast, your toddlers can watch this whenever they want and not just when it's on television.
National Geographic Kids
Are you children true adventurers and would prefer to play outside all day? Do they want to know everything about animals, plants and are they curious about everything? Then National Geographic Kids is one of the most appropriate kids youtube channel for your little ones. Perhaps, that will be even a reason to go home earlier (with clean clothes this time)  and watch one of the best youtube kids video. ?
On this channel, you will find interesting facts about nature and animals. This program takes your little one on a safari through nature. But not only that, but it also teaches them a lot about different countries and culture.
ESA Paxi
Paxi is the mascot of the European Space Agency and helps your little ones to get to know the space. Paxi will accompany you on a journey through the discovery of the space. It's one of the most interesting youtube kids videos. ?
This isn't a TV channel. It's a series of 10 episodes on the ESA's YouTube channel. In these ten episodes, Paxi tells you all about the space. The discovery of the moon, the first human who stepped on the moon, comets and the greenhouse effect. Paxi also explains about the day, the night, the different seasons, the influence of the moon and the rotation of the Earth. It's one of our most favourite kids' youtube channels.
Let them explore with Youtube Kids
New! Now, the app YouTube Kids can be downloaded. With this app, the life of you as a parent gets much easier. This app is filtered, so it only contains child-friendly content. With this app, you have control over what your children are watching. So there is no Victoria Beckham or Kate Middleton on this app! ?
You can download the app for free from Google Play Android and in the App Store.
Tip: You can even set time how long your children to watch TV on this app. The app also has some useful collections, in which videos are categorized. Here you will find, for example, videos about crafts, drawing, games, etc.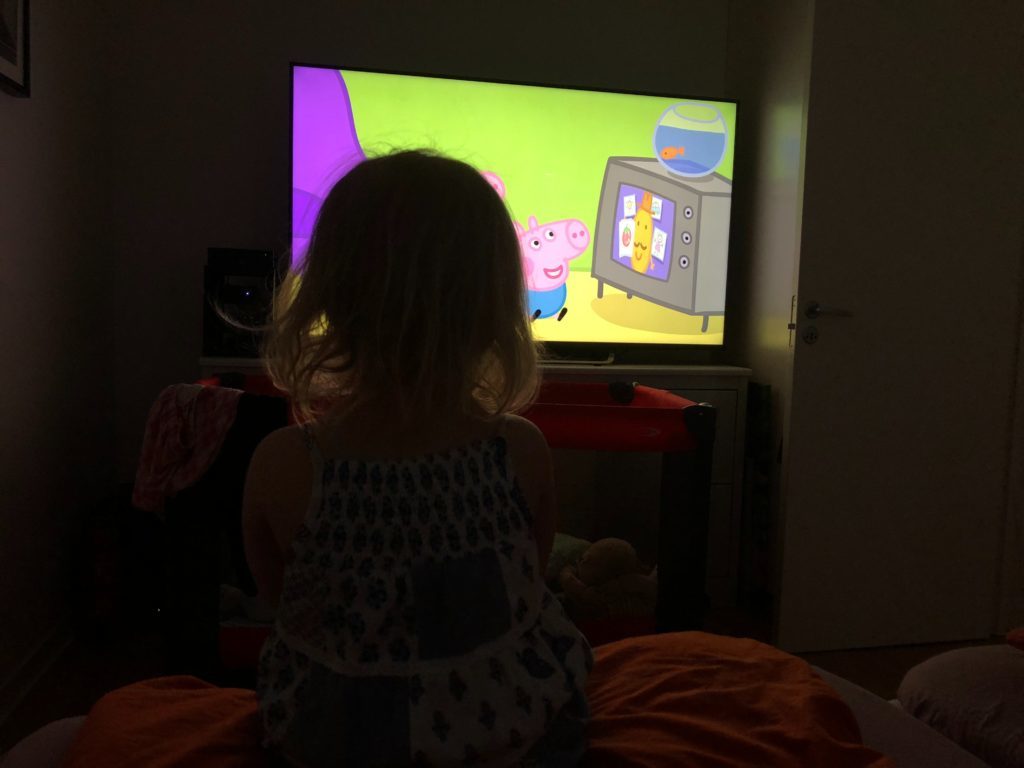 Stop looking at the screen, go on a journey and explore by yourself!
Teletubbies
After the learning channels, it's time for a rather fun oriented YouTube channel for kids. Teletubbies is a British children's series for preschool age. Although it aired in 1997, Teletubbies is still among the children's favourites.
Join Tinky Winky, Dipsy, Laa-Laa and Po on a bright, colourful and family-friendly journey.
On every episode, kids can see the encounters between the Teletubbies with the Voice Trumpets (set of speakers), the mishaps caused by the Noo-Noo (the blue vacuum cleaner) and the footage of real children displayed on the screen on their stomachs. There is also one magical event that happens once per episode. This show has been one of the favourite YouTube kids videos of all time! Get cozy at home on a Saturday morning and play it while having breakfast. Kids will love it!
Do you feel like you need some time for yourself? Or do you just want to cuddle up for an evening together on the couch? Then this selection of YouTube kids videos is certainly useful for whatever reason! ?
A nice idea is to take your children for an educational experience in reality, for example, go to a museum with them. Read our travel guide about visiting museums with children.
In addition, it's always a nice idea to capture the moments whether it's a vacation or a day out. If you want to hang those memories on the wall or put them in a framework, those apps will help you to do so!